Shaw Contract at Architect@Work Rotterdam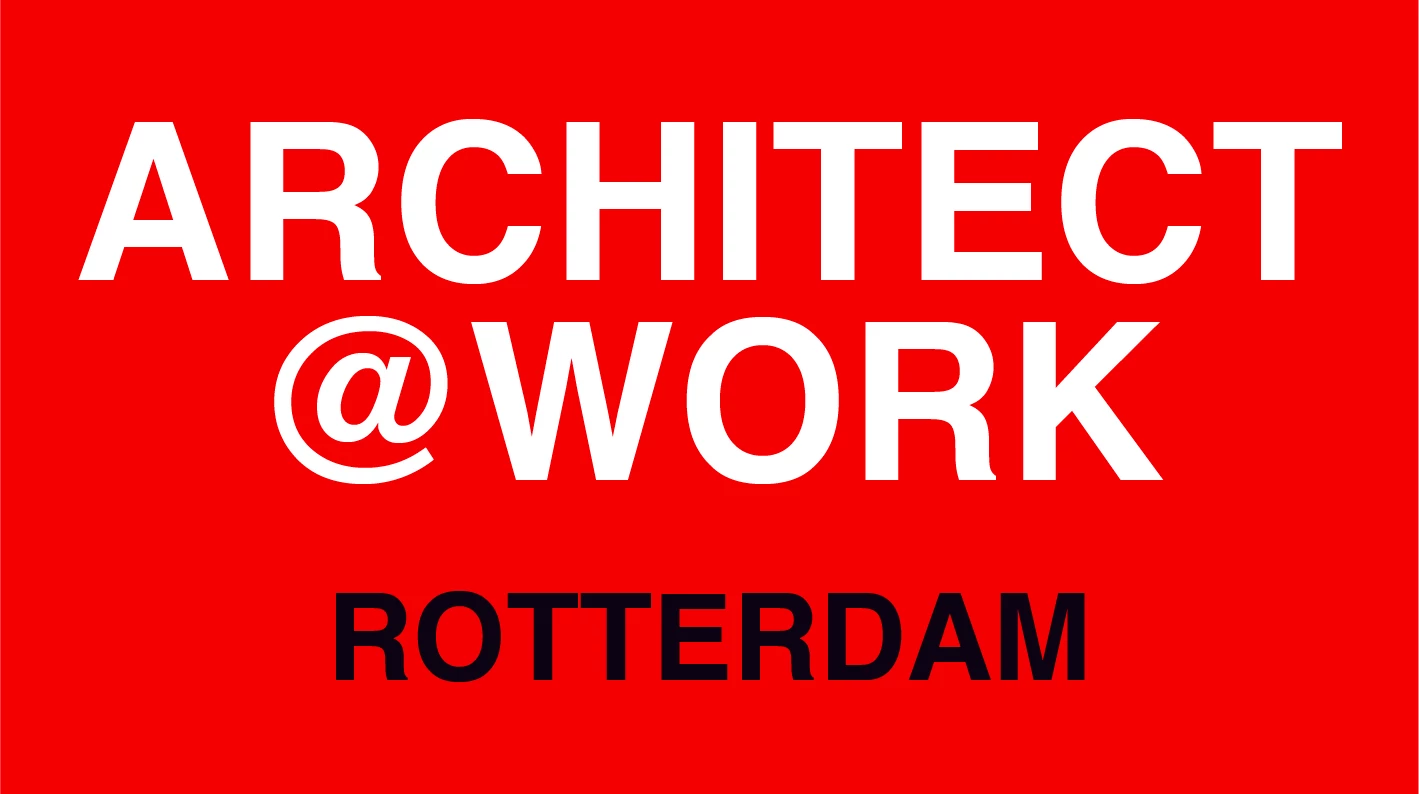 Rotterdam Ahoy


14 & 15 Sept


Stand #188
Our stand at Architect at Work 2022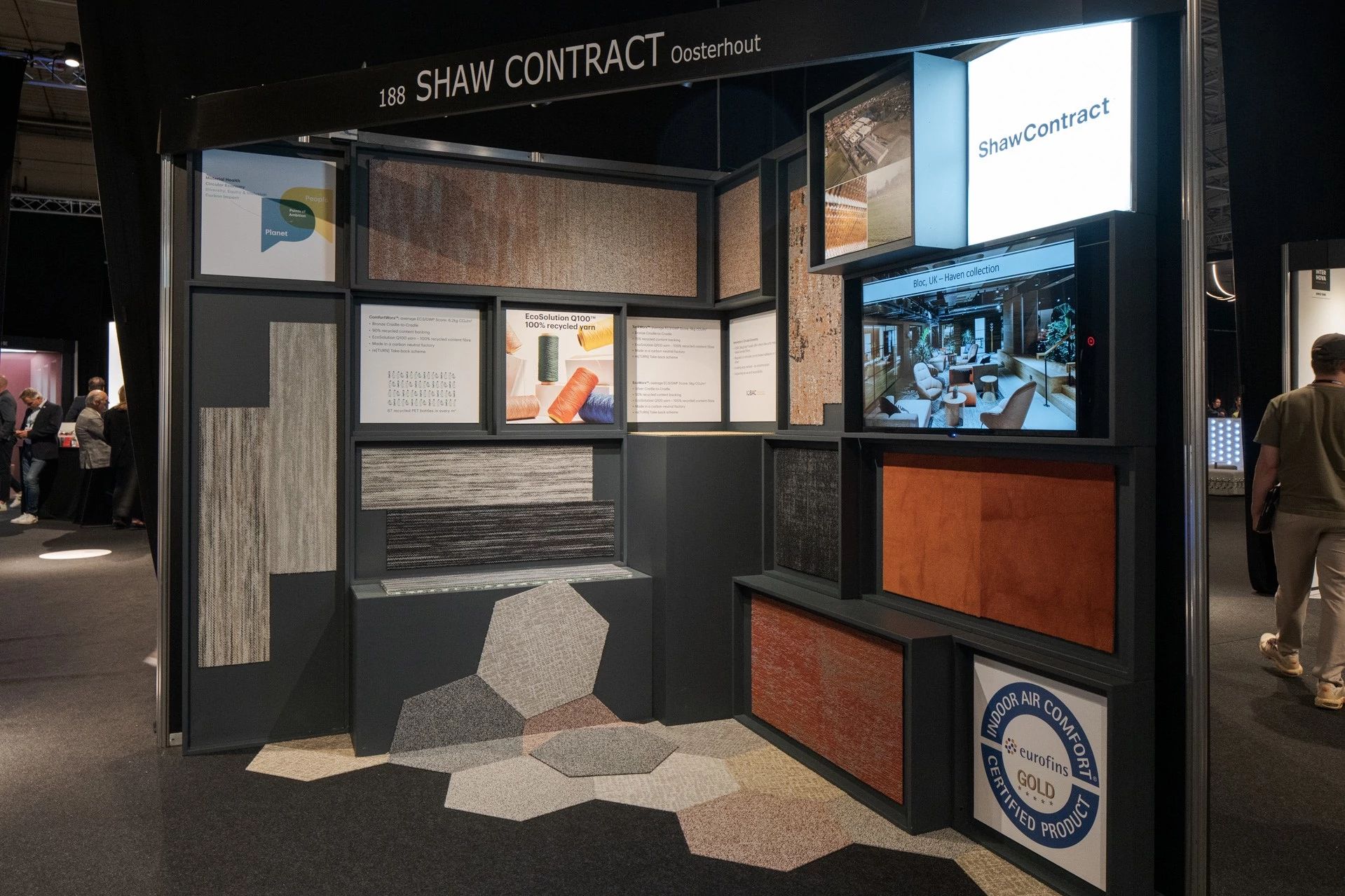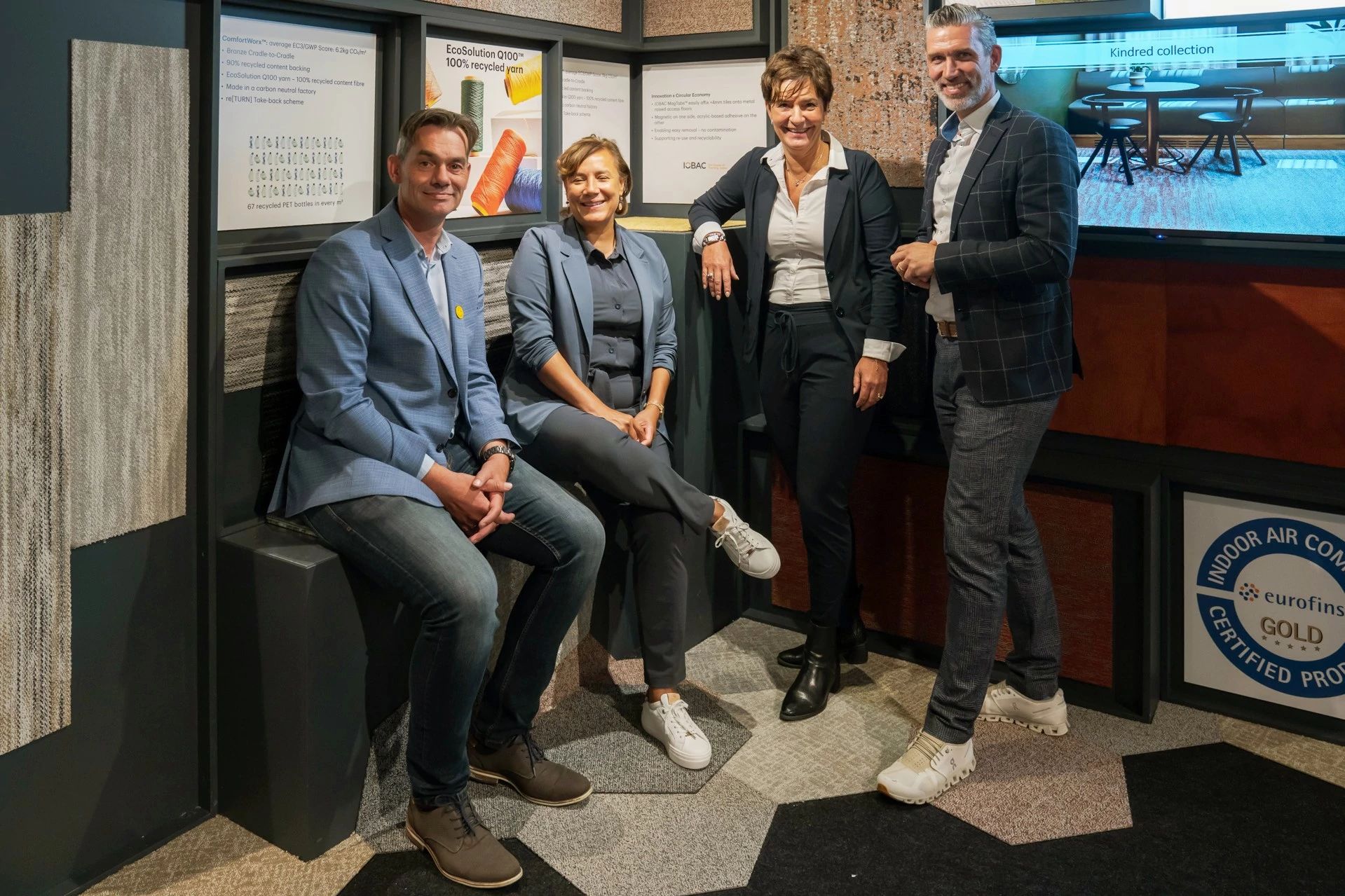 Shaw Contract was at Architect@Work in Rotterdam, The Netherlands, a unique trade event for architects, interior architects and designers, and other specifiers. 
Three Shaw Contract Innovations have been approved by the judging panel of Architect@Work Rotterdam.
Beam & Braid on ComfortWorx™ backing system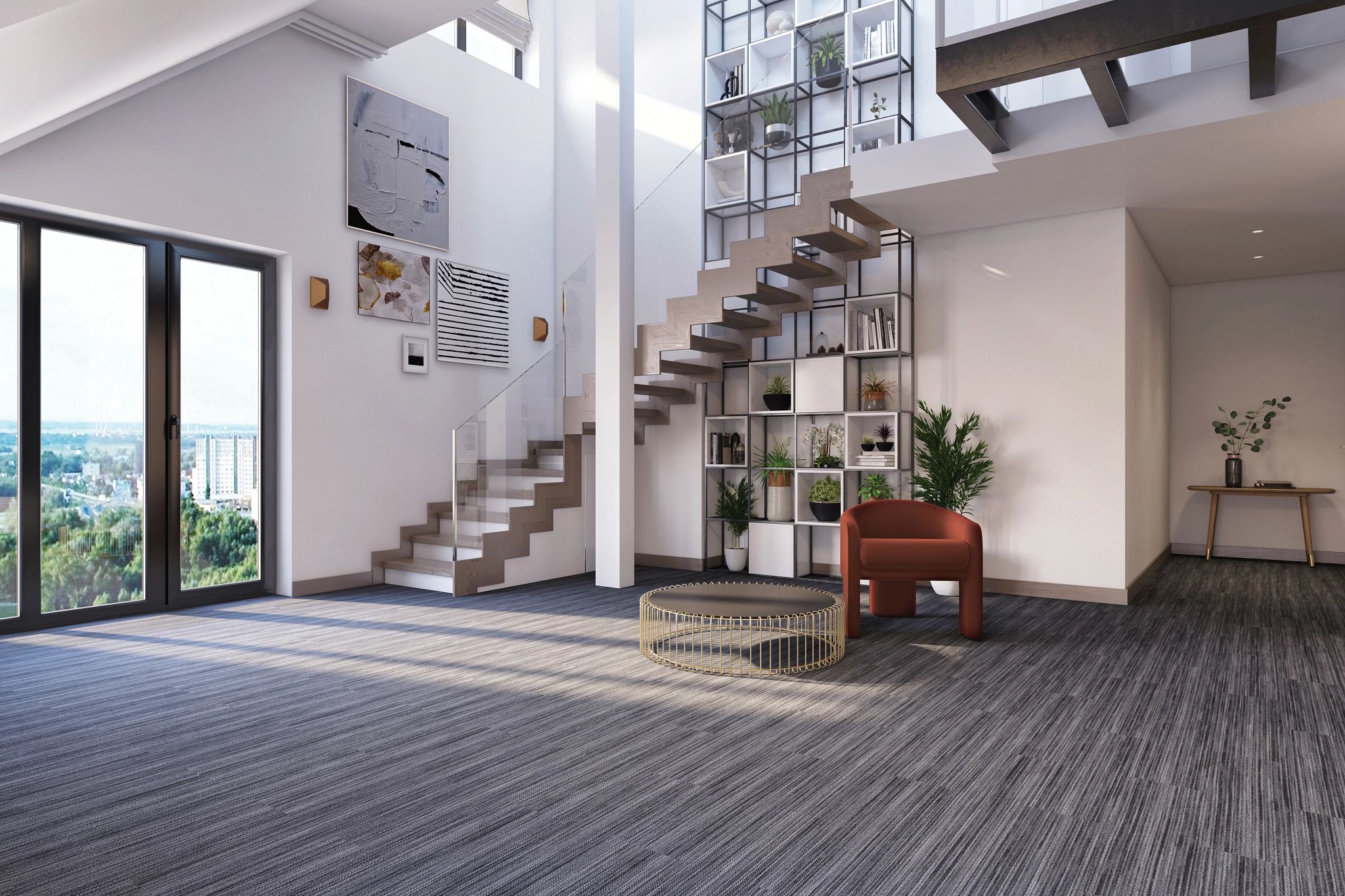 Styles Beam and Braid from Shaw Contract's Suited collection were the first to be introduced with Shaw Contract's new ComfortWorx™ backing as an option, providing both increased underfoot and acoustic comfort.
This new backing is made with 90% post-consumer recycled plastic bottles. The Suited collection has been optimised for low embodied carbon and is a carbon neutral collection, made in Scotland and feature EcoSolution Q100™ yarn, a high-performance fibre with 100% pre-consumer content.
Kindred collection with the new styles Illusion and Together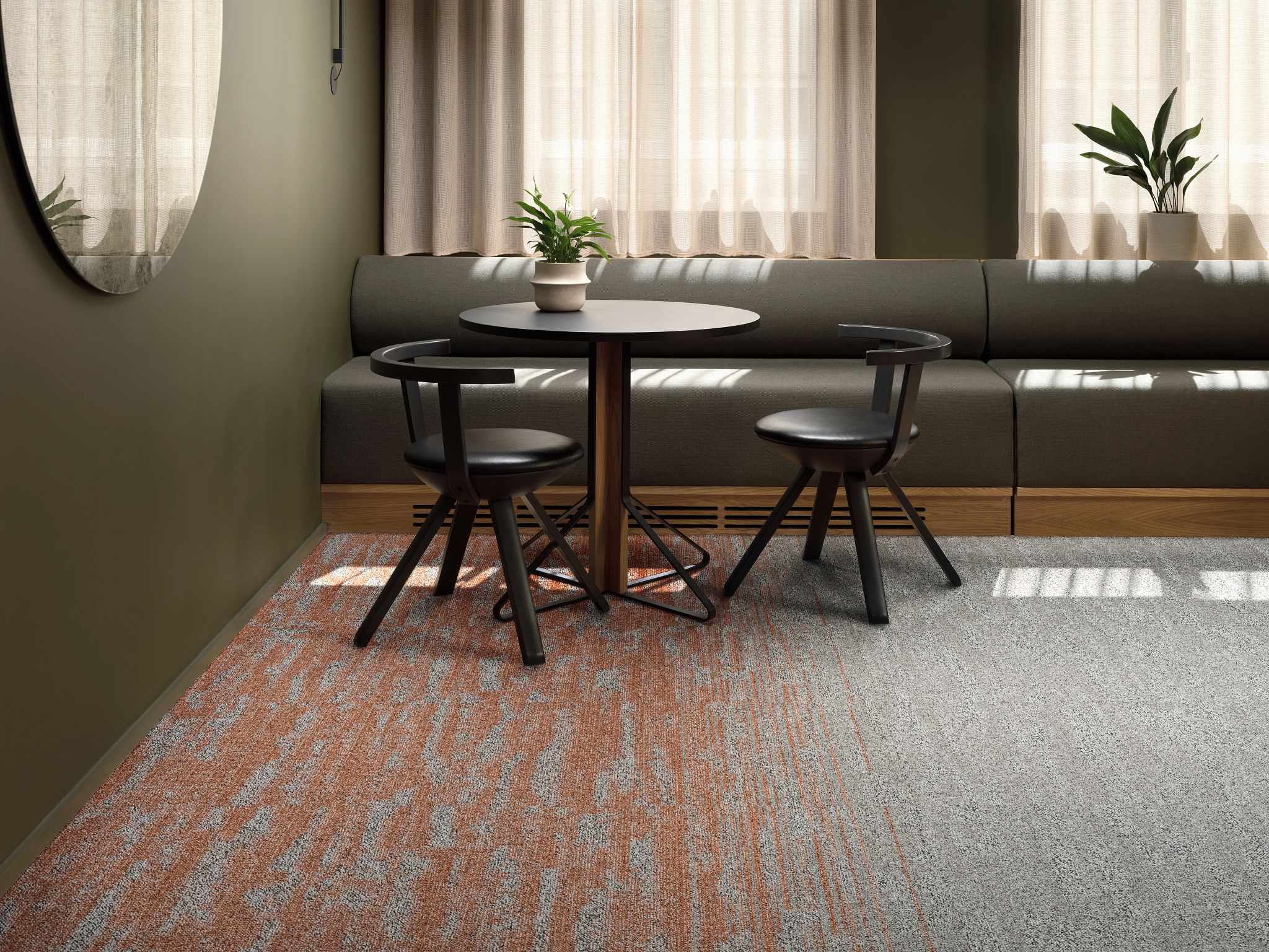 New carpet tile styles, Illusion and Together, join the Kindred collection to create colour transitions and bring a subtle movement to commercial spaces. Apricot and Rosewood bring a fresh, nature-inspired dimensions to the colour palette. The Kindred collection was developed with pattern interplay in mind. Kindred celebrates the symbiosis between technological and organic forms.
IOBAC MagTabs with Shaw Contract carpet tiles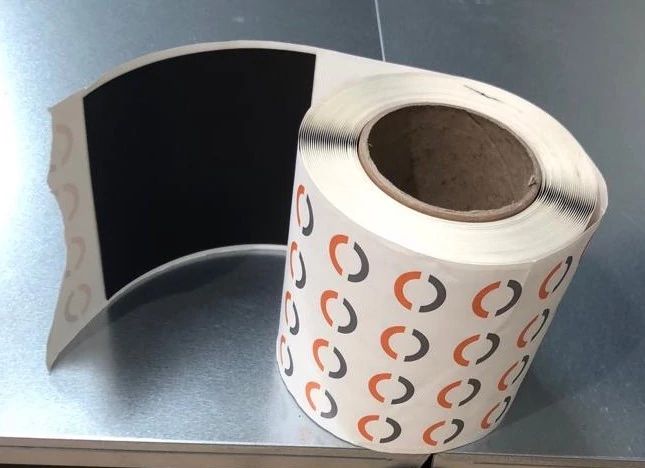 Shaw Contract has partnered with IOBAC MagTabs™ to offer a new option for installing Shaw Contract flooring products while contributing to a Cradle-to-Cradle way of thinking and a shift to a Circular Economy approach.
For use with metal raised-access flooring, MagTabs is an adhesive-free installation method. Magnetic on one side and self-adhesive on the other, MagTabs enable floor tiles to be removed cleanly and easily for reuse or recycling.
The theme of this year's event is Healthy Materials and with all of Shaw Contract's EMEA carpet tiles certified Indoor Air Comfort Gold by Eurofins.