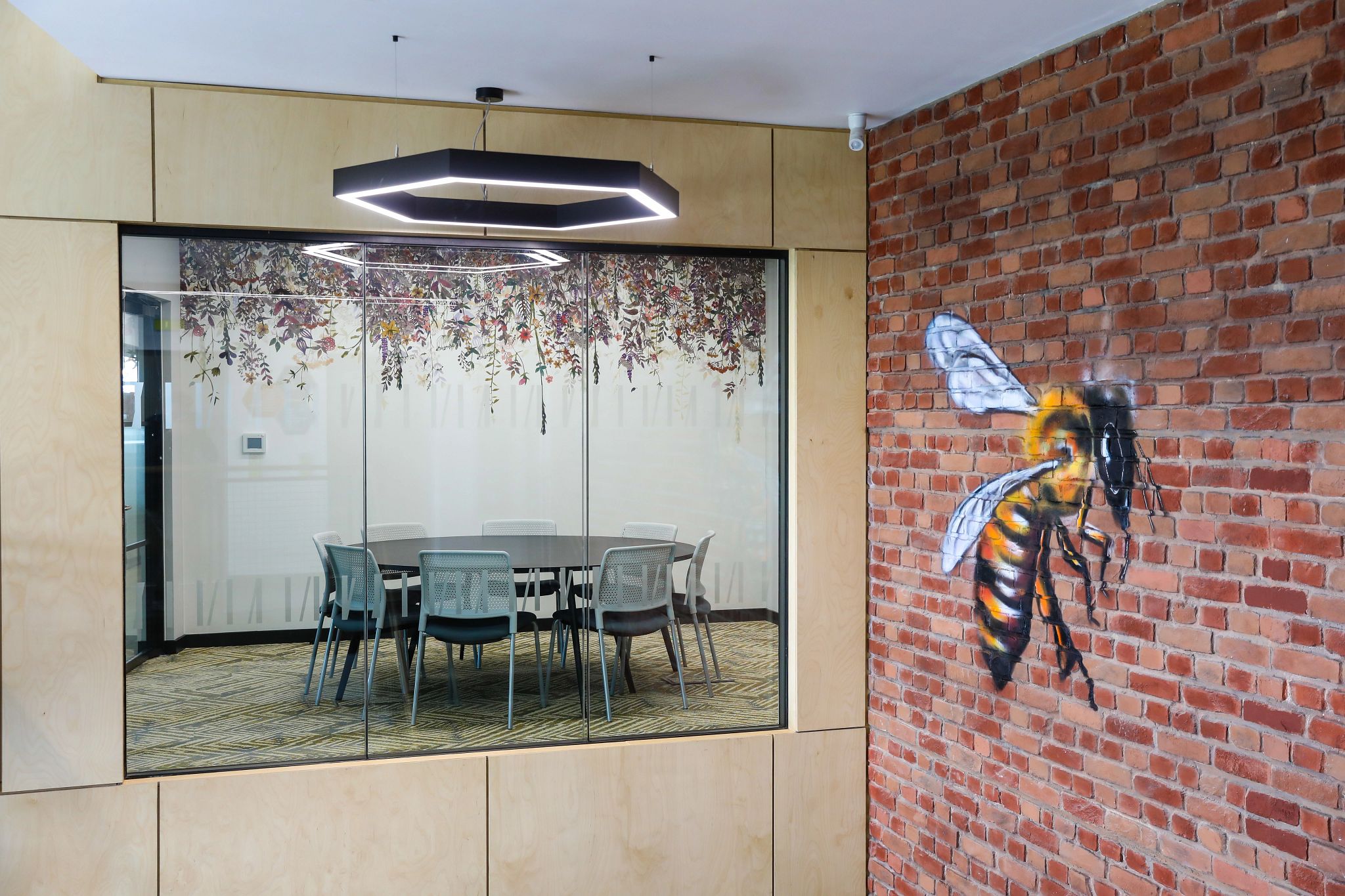 In this truly collaborative approach both property investment and development firm MEPC and Milton Park Innovation Centre Managers, Ashdown Phillips, worked with Bath-based SRA Architects Ltd from early design and brief development stages in this project. The objective, to reinvent an existing building for it to become an innovative mix of offices, co-working space, conference and meeting facilities: to breathe new life into an aging asset.
Studies were undertaken to get the right mix of suite sizes alongside co-working, break-out and meeting spaces, and an extensive review of finishes was also important. SRA proposed a palette which balanced smooth and glossy surfaces such as the glazed screens, metalwork and feature lighting with soft and textured finishes such as brickwork, characterful oak flooring and carpet tiles.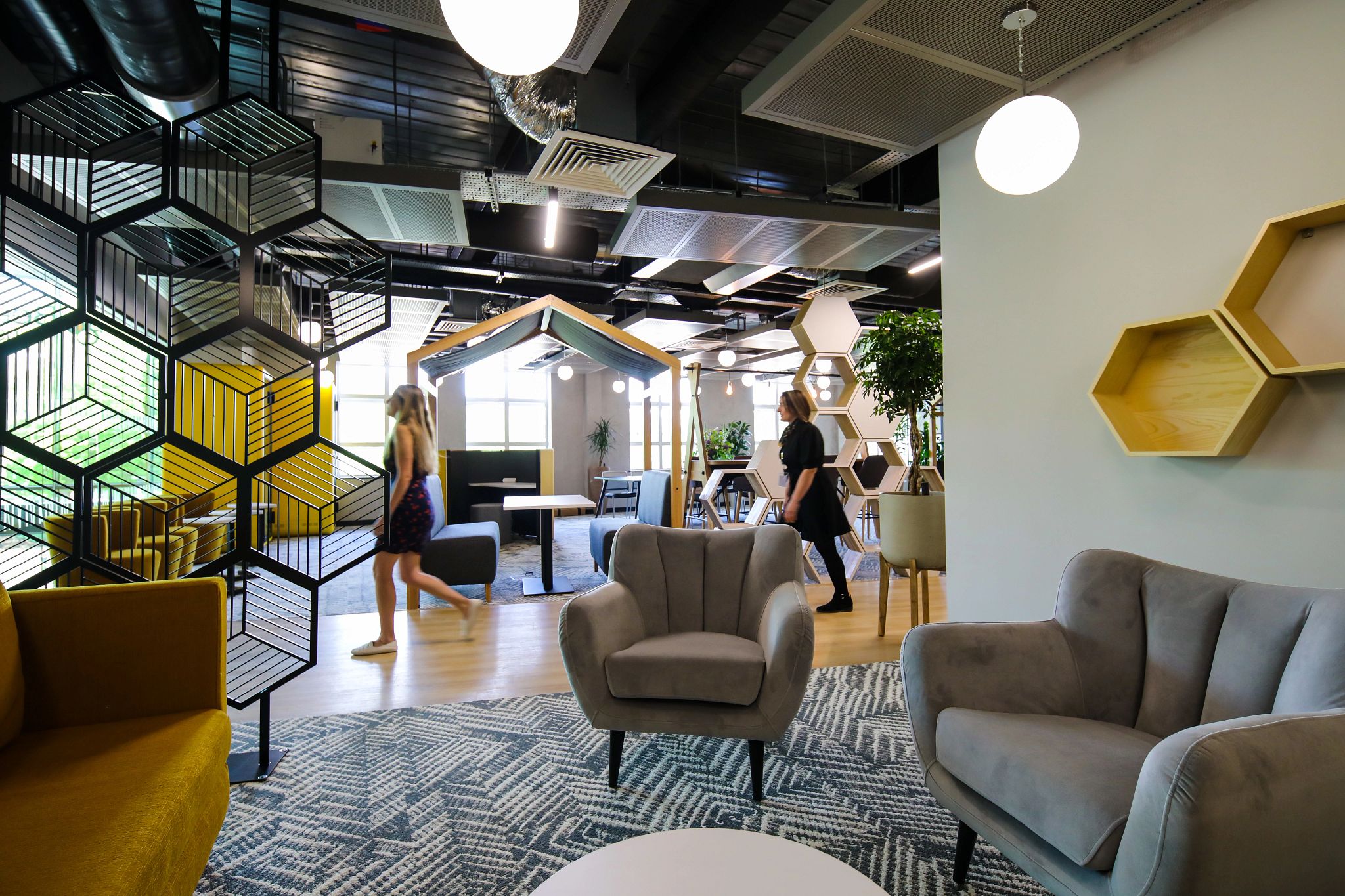 The Bee House concept originated after discovering the what3words square for the location of the buidling's Hive Café is "feasted.cloud.honeybees". This led to the design team to translate this into the interior design, interpreted with hexagons, flowers, signage and art.
From a specifier perspective, achieving BREEAM Excellent was important, so a floor finish that came with robust environmental credentials and Cradle-to-Cradle certification helped with this BREEAM certification.
Kindred carpet tiles in style Dream were specified for the serviced offices, in a neutral dark grey (colour Slate) was selected which could work with whatever interventions occupiers would make.
Meanwhile Shaw Contract's Haven collection in style Identity was chosen for its rich textural appearance and colour range. It was the perfect choice for front of house areas like meeting rooms. With the aim of evoking a home-from-home vibe, the emotional connection of this was key and worked so well with other finishes in the front of house spaces. Carpet tile colours co-ordinate with walls and wallpaper, in each of the floors' different colour schemes and themed meeting rooms.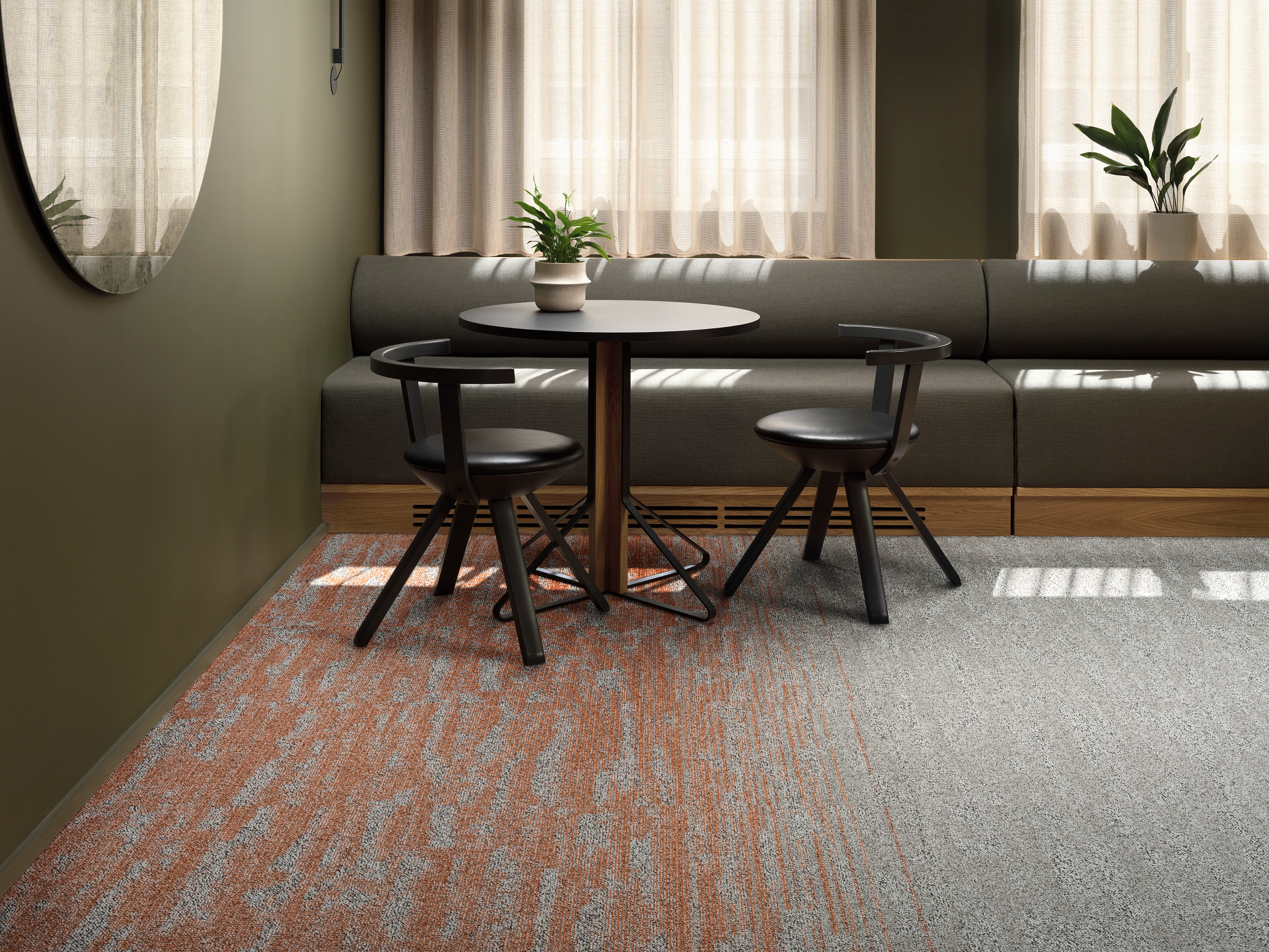 Kindred collection
Designed to evoke feeling and personal connection, Kindred offers the designer a solution to celebrate the symbiosis between technological and organic forms.
view collection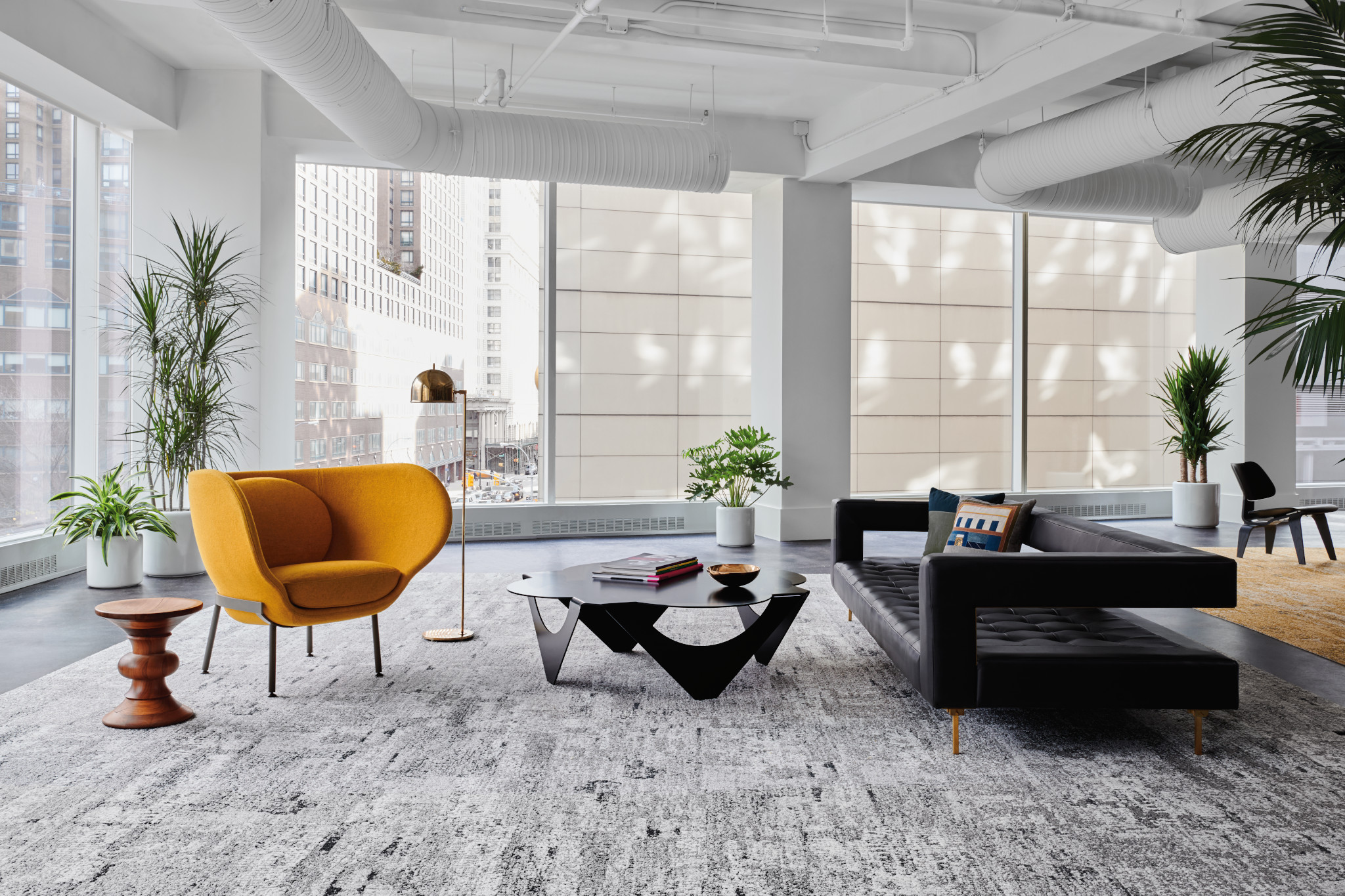 Haven collection
Traditional wisdom tells us there's no place like home. It's a universal truth. But what if home was not simply a place but a state of mind? The Haven collection reimagines home as a mood, an idea, a quality of comfort and familiarity that feeds our instinctual desire to feel grounded in the world.
view collection