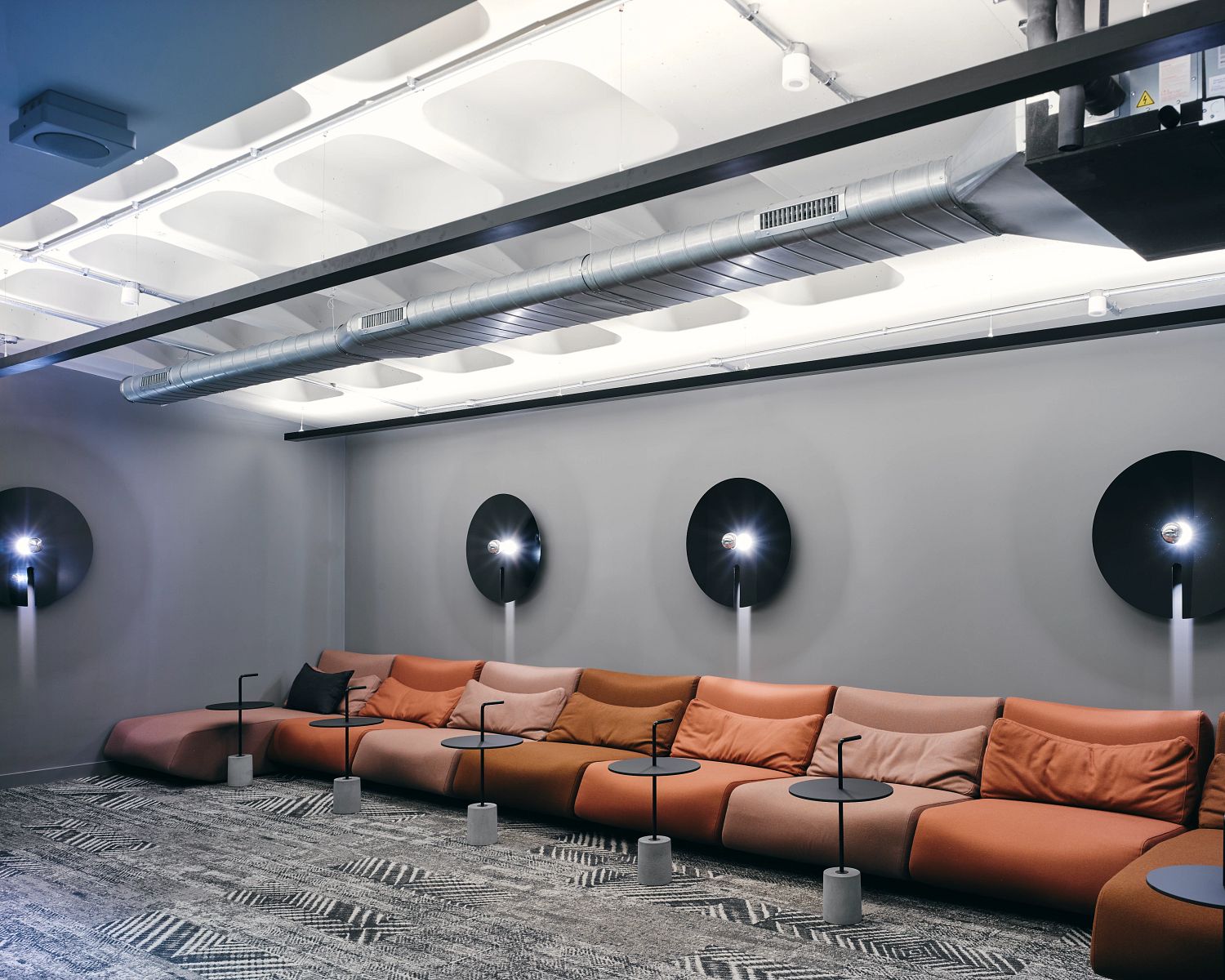 Located between King Street and Market Street in Manchester, Bloc is a very contemporary office and co-working space, and is Bruntwood Works latest Pioneer building with a focus on wellness, work-life-balance, and productivity.
Bloc's redesign incorporated a variety of nine different Shaw Contract carpet tiles from the Haven Collection, covering a total of 120 sq m. CubicWorks was the lead contractor on the project, with Bridge Architects the architect and interior designer.
Bloc is a refurbishment project that has radically reimagined a traditional office block. It previously had limited engagement with the wider city, but now places people and collaboration at its heart, welcoming a wider audience with an independent hospitality offering as part of the blended arrival experience.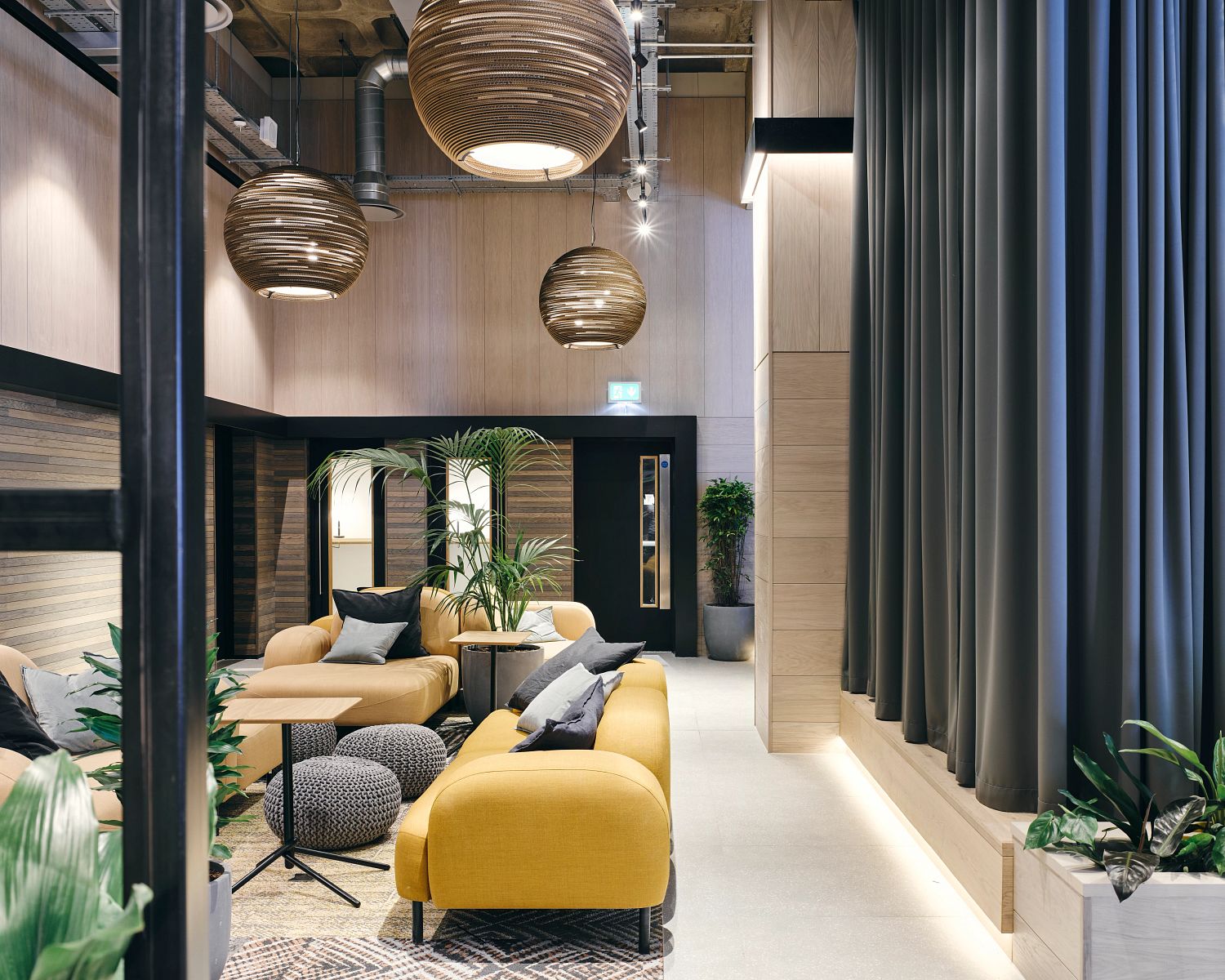 There is also a renewed focus on the work environment to help boost productivity. Incorporating technology to monitor and optimise air quality, a state-of-the-art wellness suite, a sleep pod, wellness room, and a cascading garden in the foyer each of these features have been designed to help bring balance to business. Bloc features a cinema room, spaces for community pop-up events, and co-working spaces to help foster collaboration.
In break out and collaboration areas, styles Identity, Honest and Familiar from Shaw Contract's popular carbon neutral carpet tile collection Haven were specified in colours Golden, Apricot and Truffle.
The carpet tiles styles have been used in combination to create stunning rug effects, completing a warm, inviting look in keeping with the building's resi-mercial fit out style; while in the basement style Identity provides an eye-catching flooring design for a screening room.
The carpet tiles also provide a textural contrast in the floorplate and offer acoustic benefits in the open plan spaces.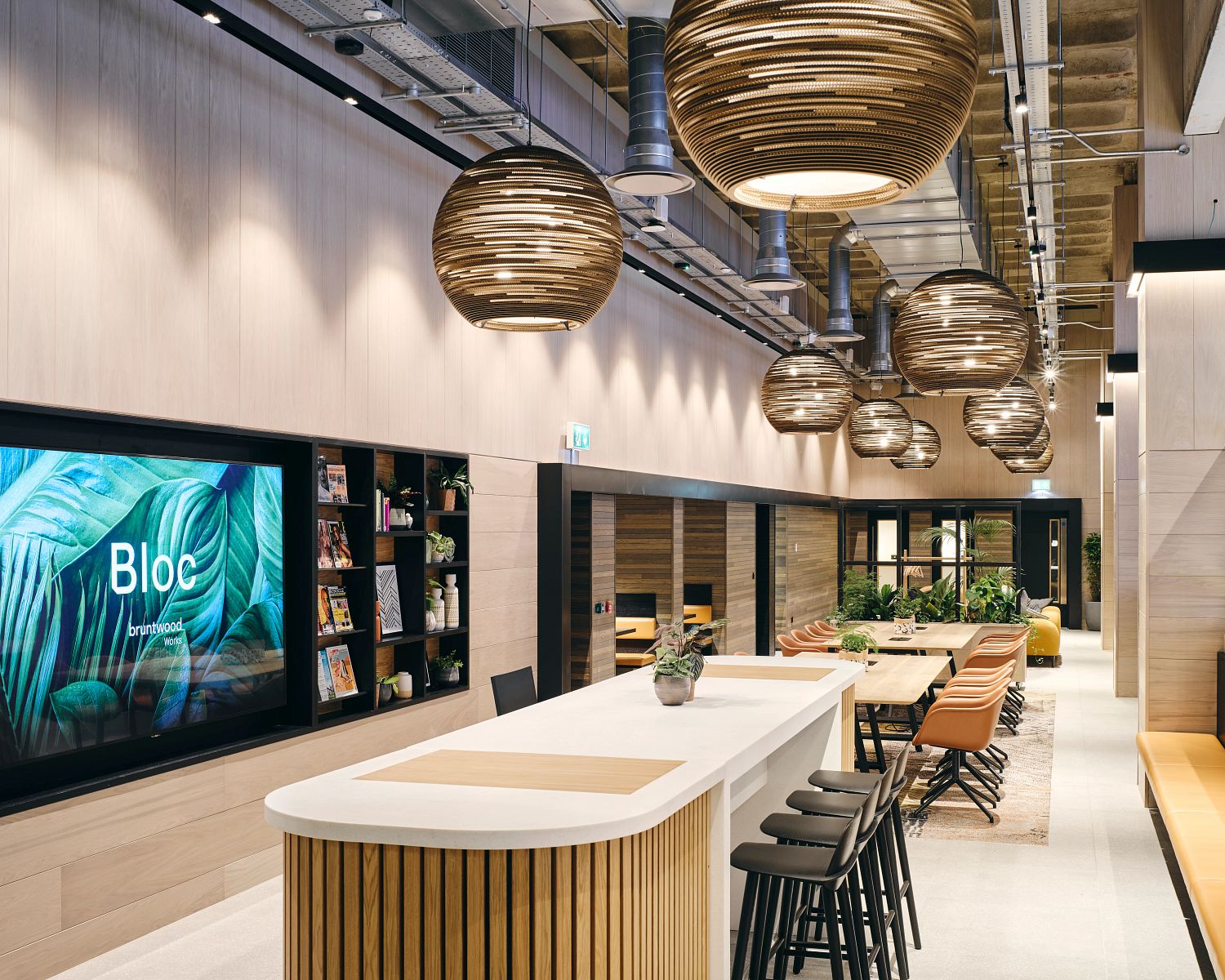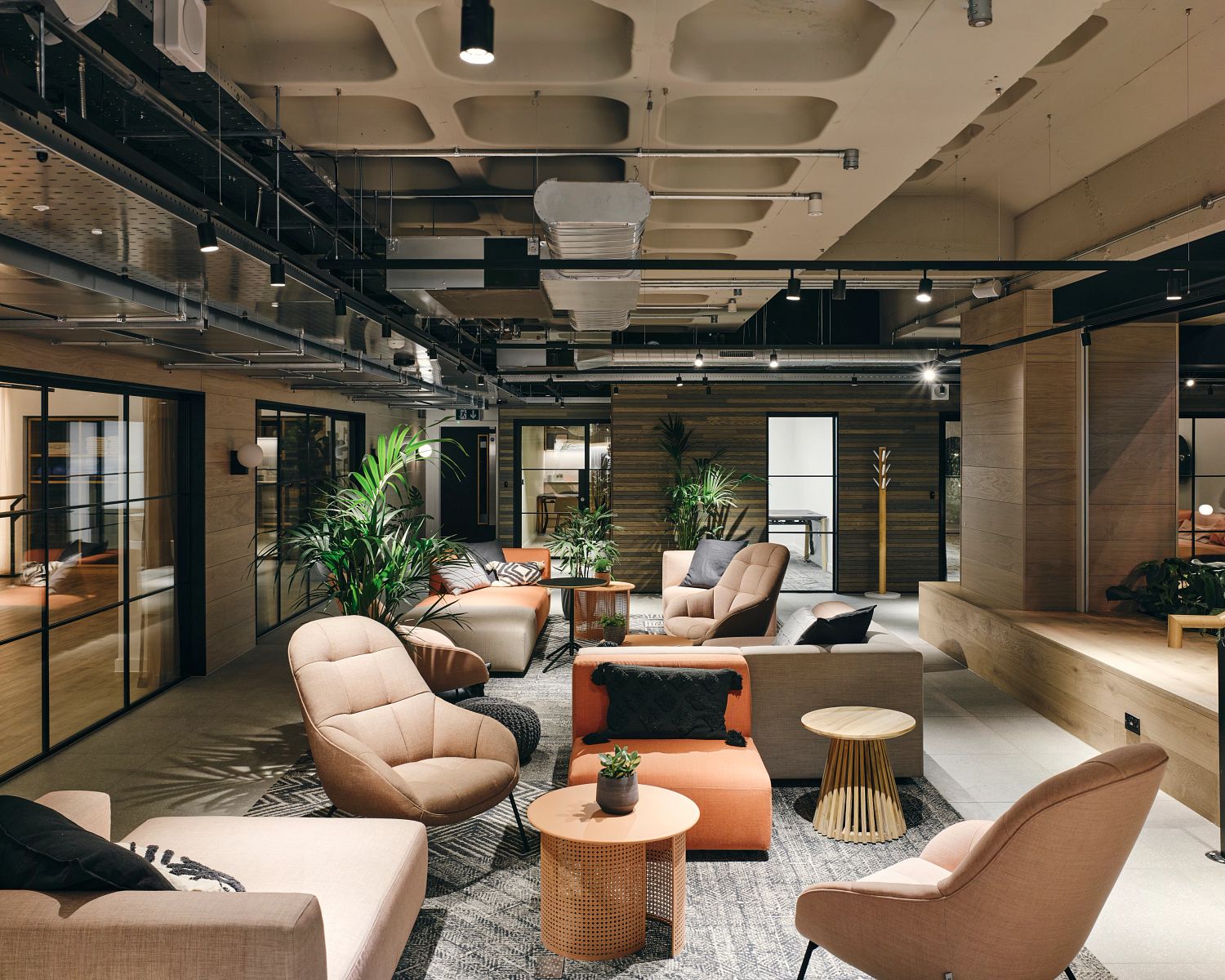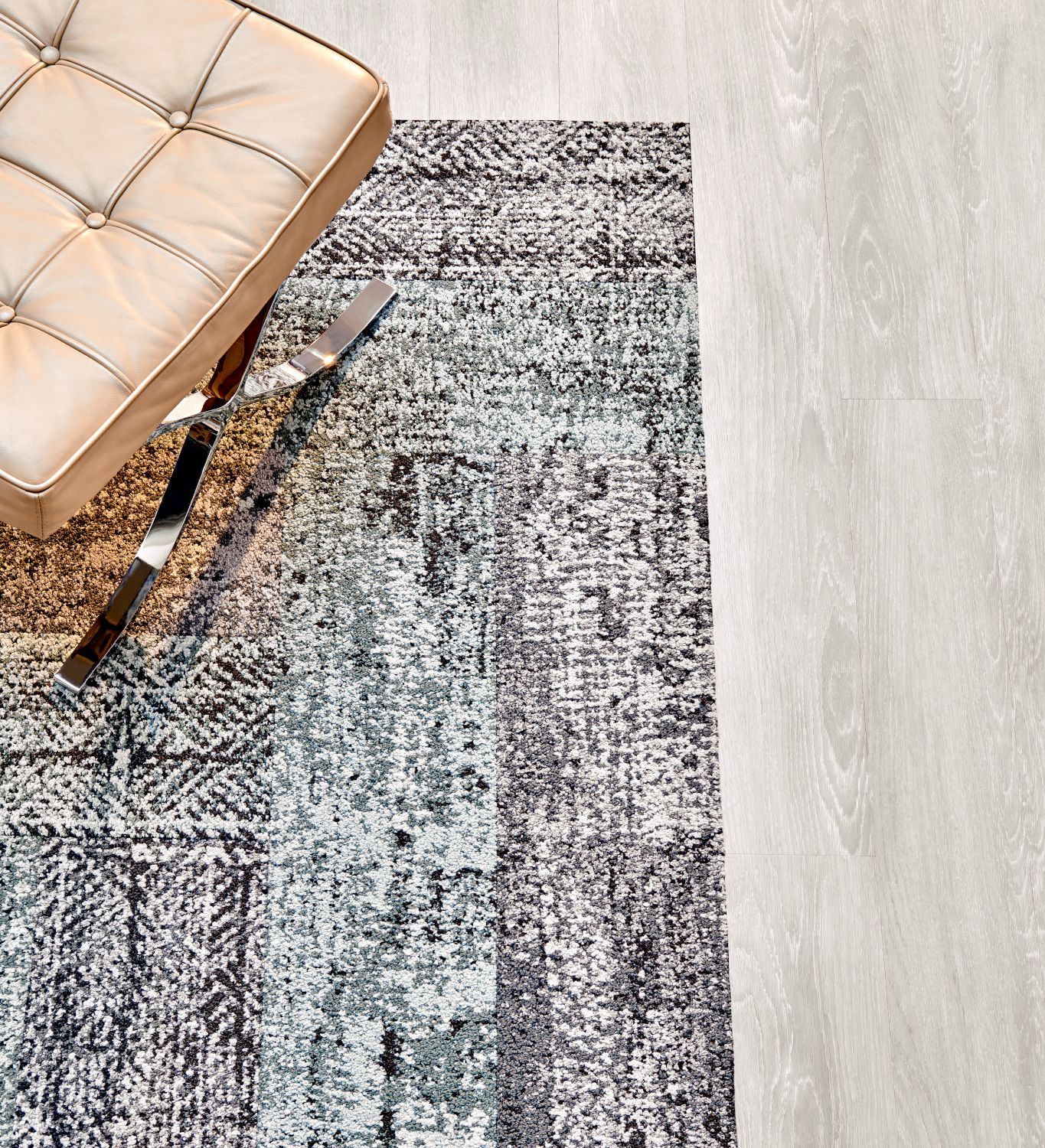 Haven Collection
Traditional wisdom tells us there's no place like home. It's a universal truth. But what if home was not simply a place but a state of mind? The Haven collection reimagines home as a mood, an idea, a quality of comfort and familiarity that feeds our instinctual desire to feel grounded in the world.
View Collection