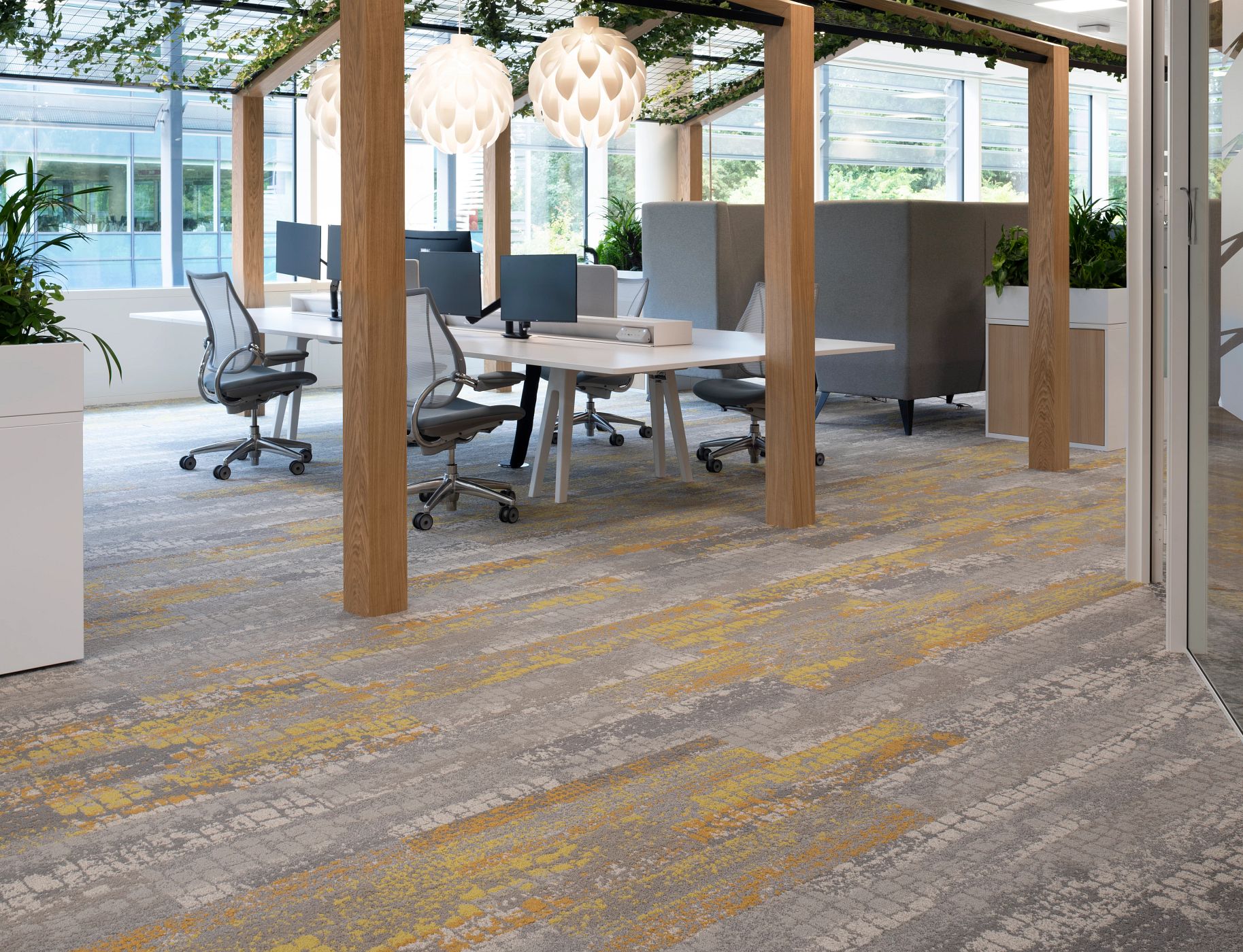 Design+Build fit-out specialist Tetris UK was challenged with creating design continuity in an open-floor concept for the Daiichi Sankyo pharmaceutical company HQ in Uxbridge, London.
The new office required a range of meeting areas and open offices to support collaboration, creativity and flexibility while reflecting a biophilic design aesthetic. The fluidity of the patterns, solid colour tiles along with various texture and colour options provided a visual depth to the floor.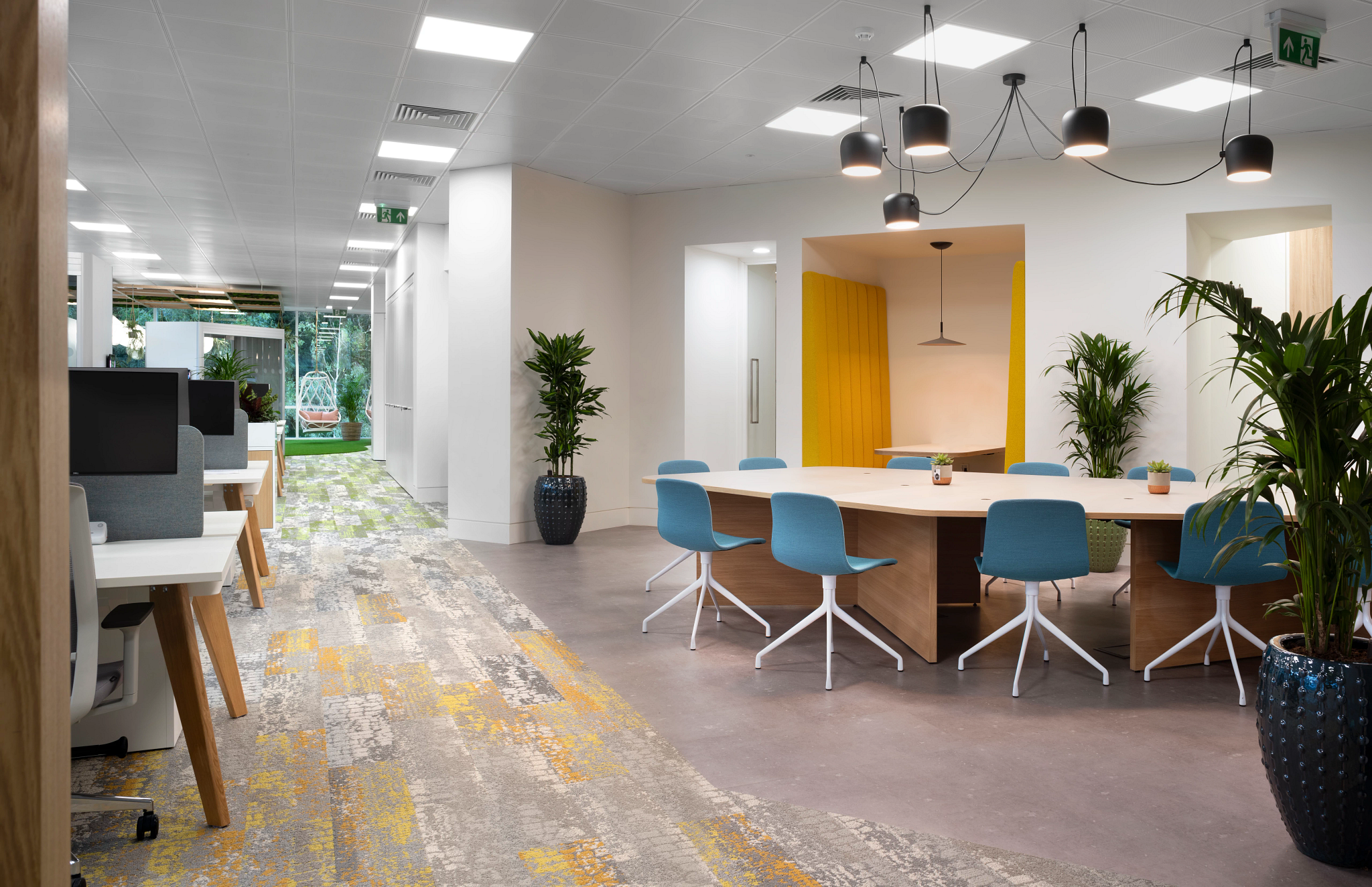 With neutral base colours that matched or complimented on different accent colour tiles made, the floor flows and feels connected and blended without hard transitions.
Tetris chose carpet tiles from the Living Systems collection to create the unique floor plan as its colour palette and patterns were perfectly in tune with an authentic biophilic representation.
Size: 990 sqm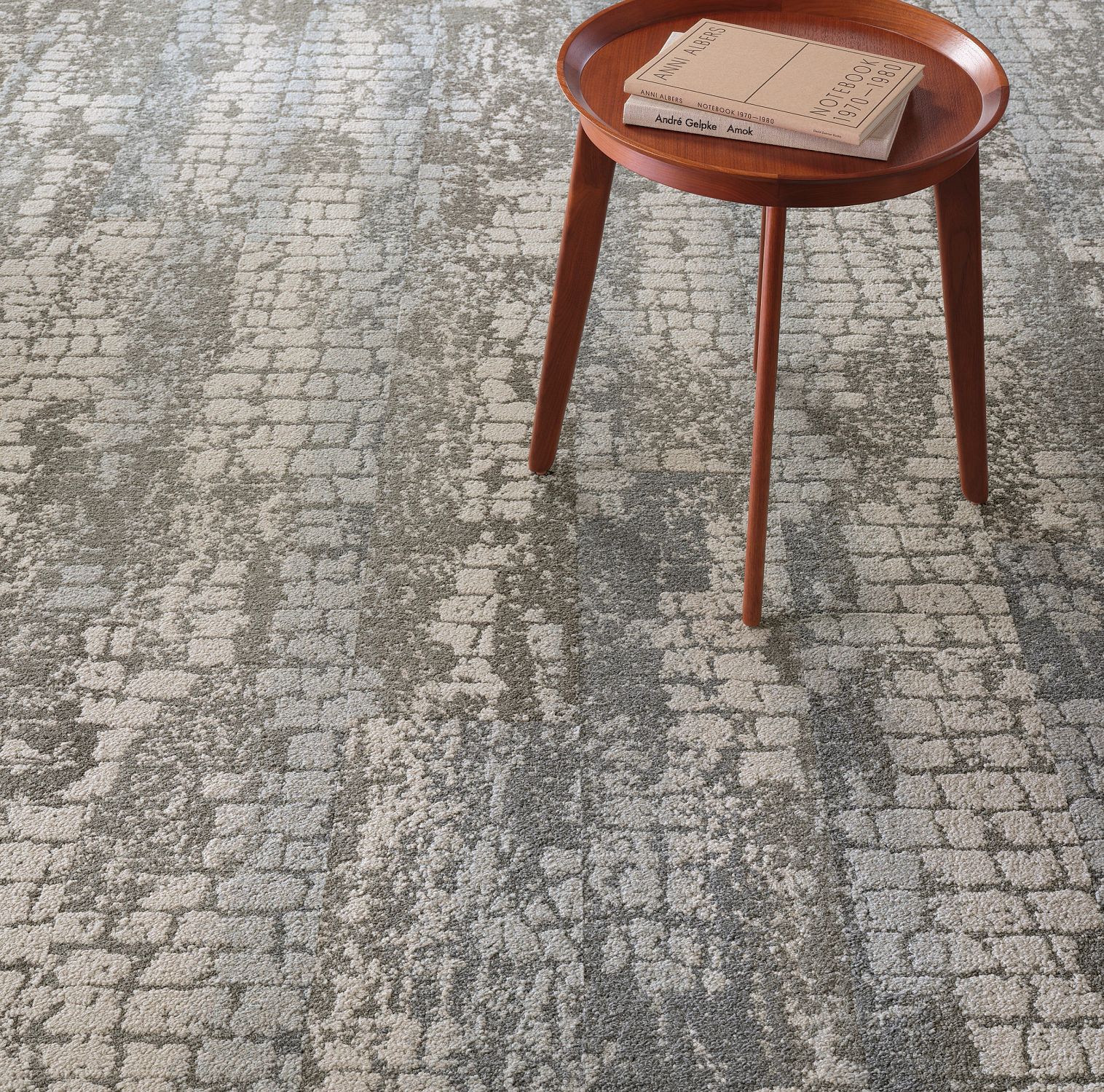 Living Systems collection
Step into a space designed to engage, evolve and revitalise the senses. Regenerative design influences this system-led collection with organic and textural aesthetics. The Living Systems collection provides a warm and holistic experience for the places where we work, learn and collaborate.
View collection