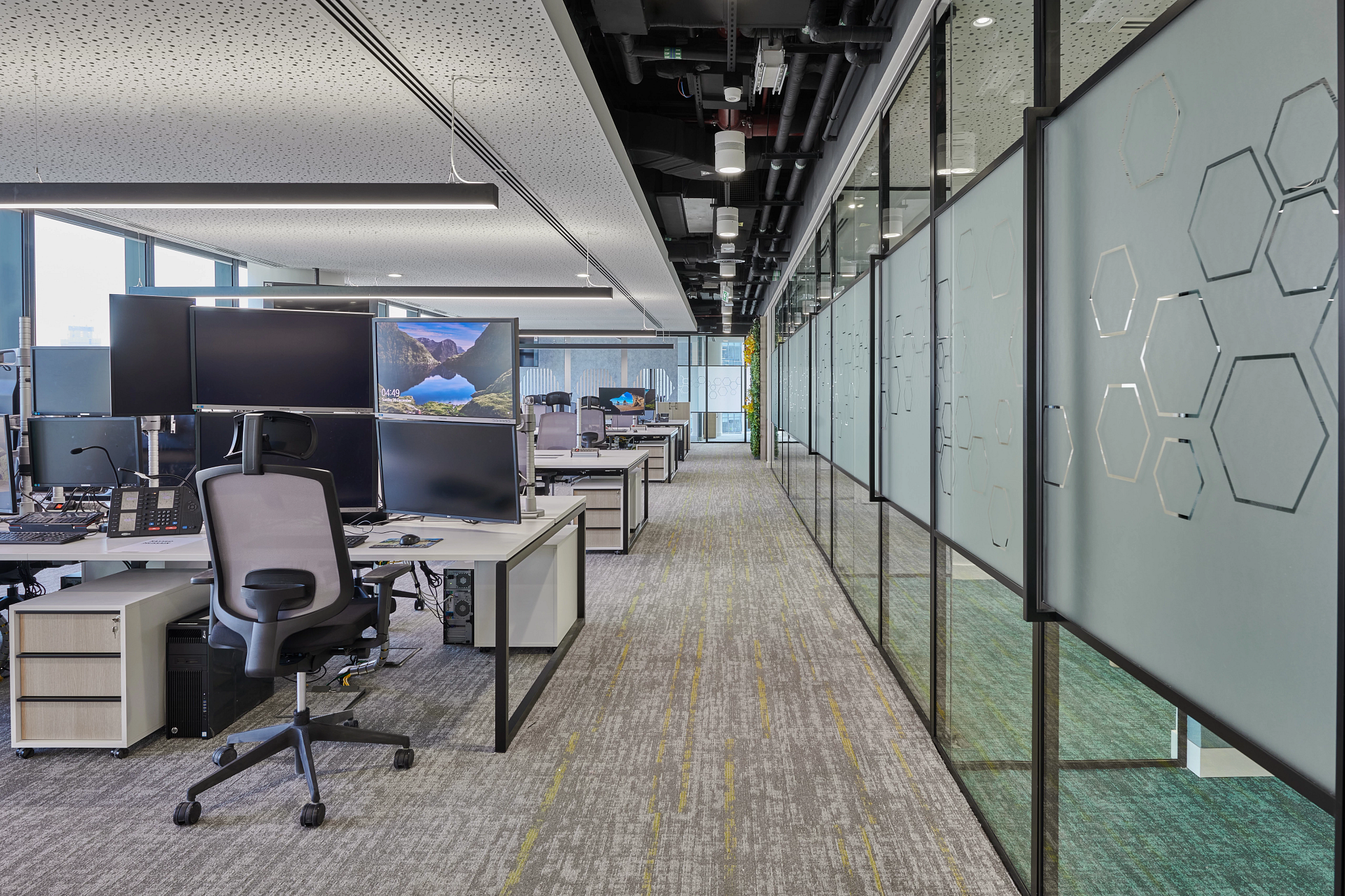 RJ O'Brien started as a family business. It is now the largest independent brokerage and clearing firm in the U.S. Both formal and with elements of fun, this interior fit out provides a very contemporary look for the company's Dubai base.
Our EMEA aligned dealer Metre Squared, specified carpet tiles from our Assembly collection in style Convene in colours Vivid Interaction and Brilliant Interaction, and style Establish in colours Vivid and Interaction. Assembly was designed with flexibility in mind, and the use of accent colours and neutrals combine to great effect.
This project also features Rigid Core LVT from our Concrete and Composed collection, in style Composed in Stony Oak.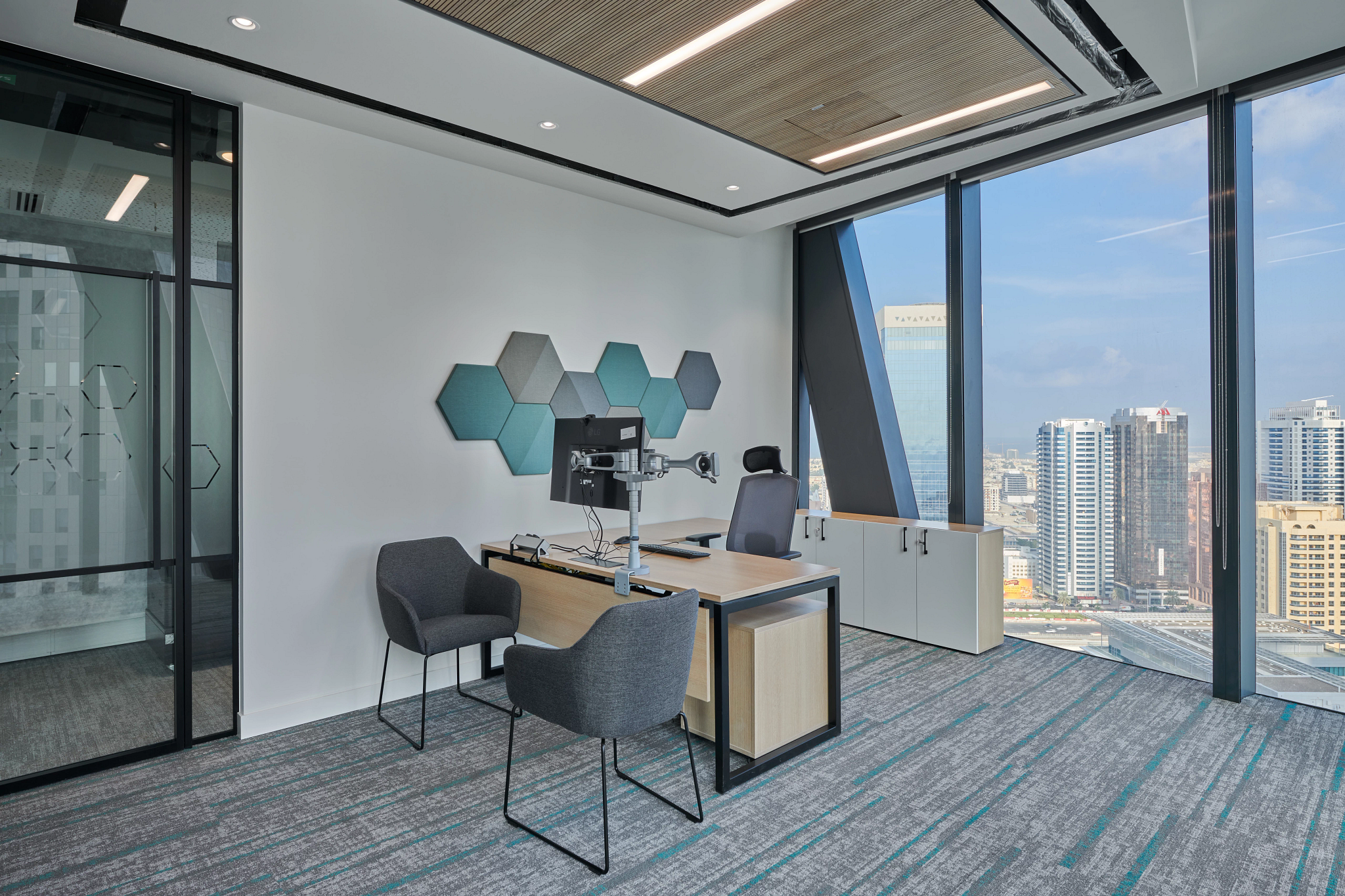 The client's brief was to reflect the core values of its corporate identity within an open plan layout to create a warm and welcoming atmosphere. This can be seen in the colour palette that features highlights of teal on the walls and floors with bursts of yellow, green and greys throughout to create a vibrant ambience.
The material palette in the reception combines wooden cladding with stone flooring while the office maintains a light and airy feel with glass partitions and open workstations. The snack area also takes on a bright and playful character with colourful wall treatments and decorative foliage.
Project size: 418 sqm
Photo credit: Chris Goldstraw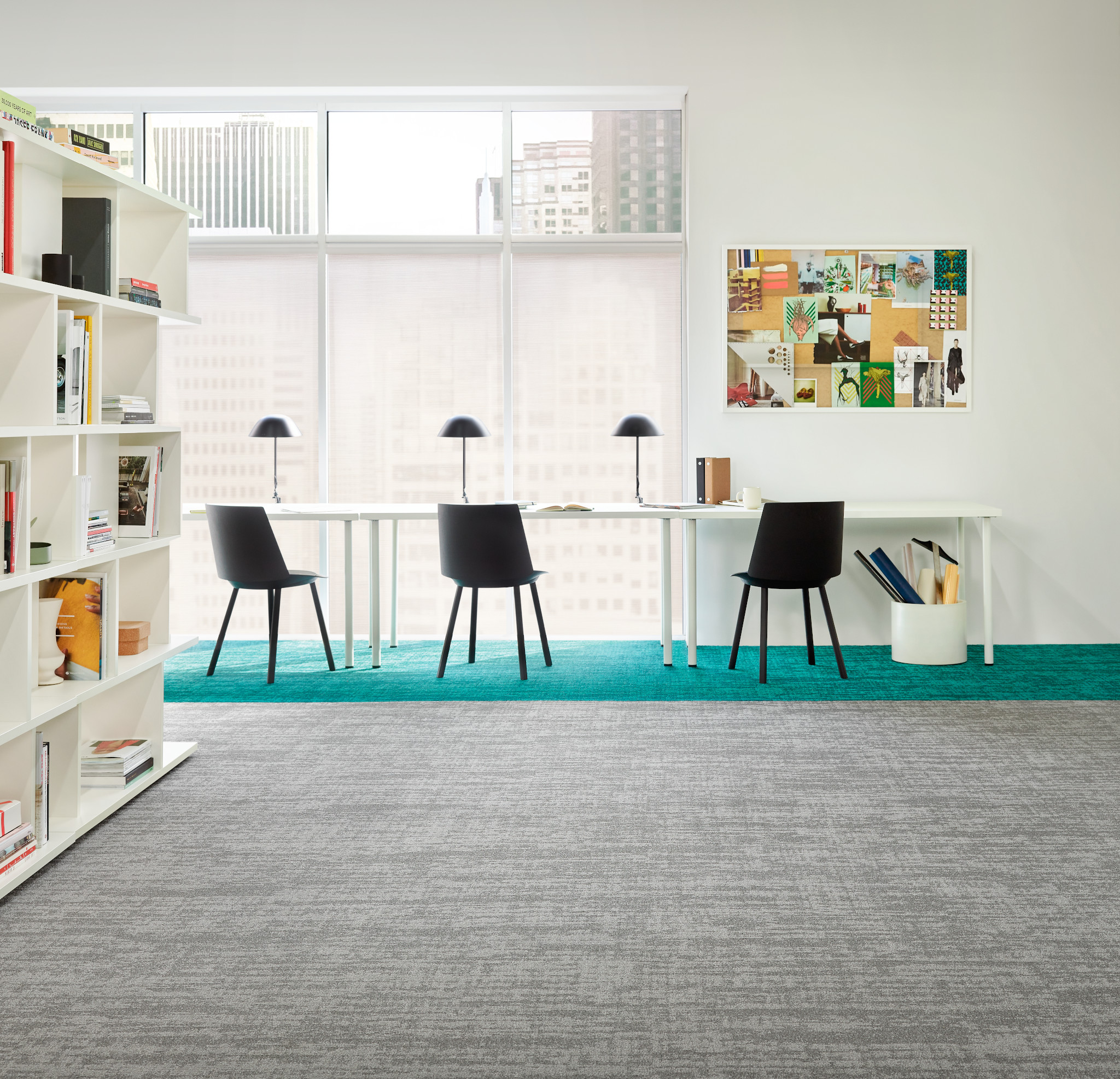 Establish Tile - Assembly Collection
Assembly Collection
The places where we work, play, learn and heal are blending, becoming more flexible and multi-functional. Assembly represents a thoughtful approach to the floor that reflects the evolving needs of our interior environments.
Learn more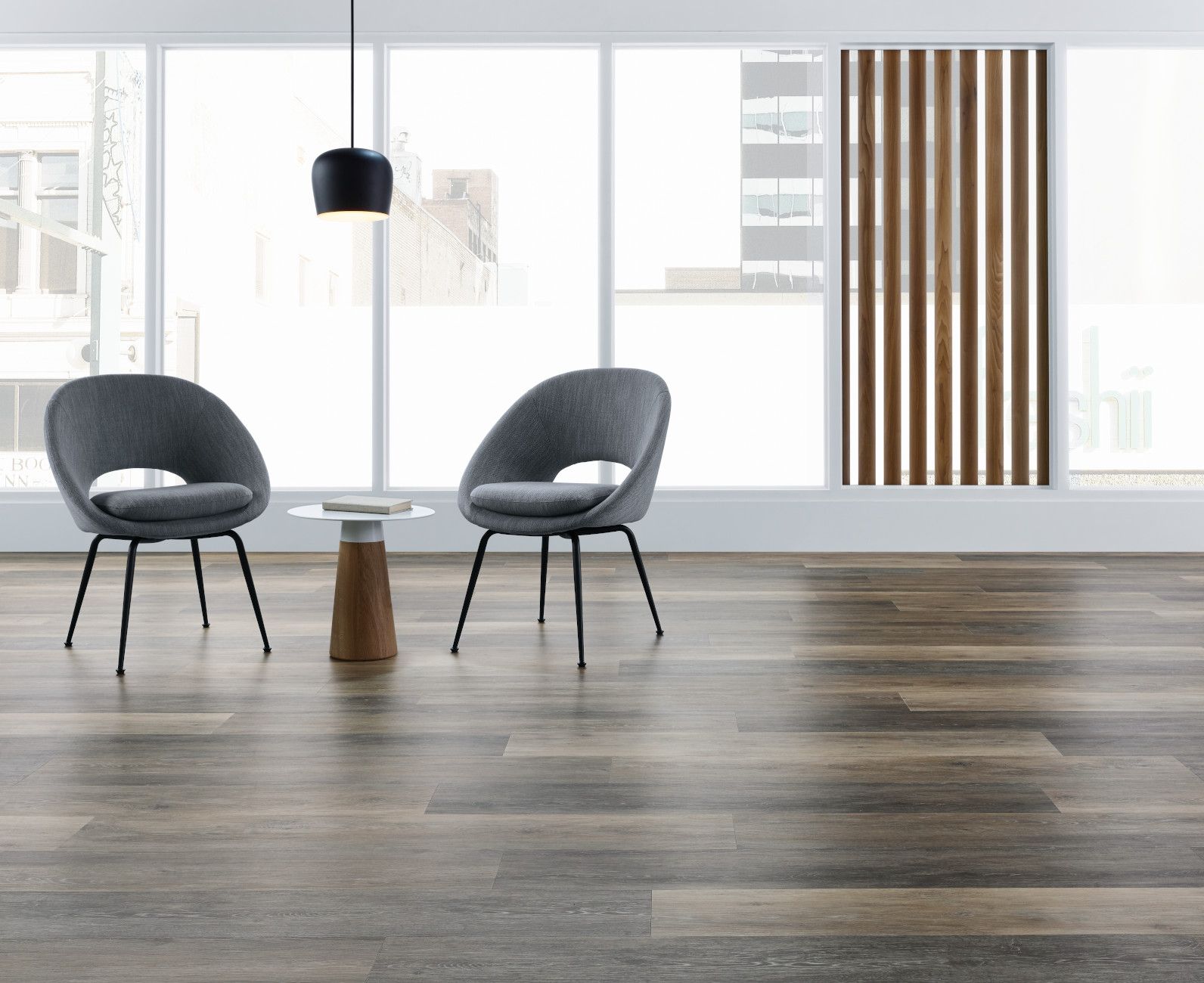 Concrete+Composed Collection
Defined by strength and tempered by texture, Concrete + Composed is constructed with innovative Rigid Core LVT.
Learn more