case study - rapid select
The HUF Secure Mobile offices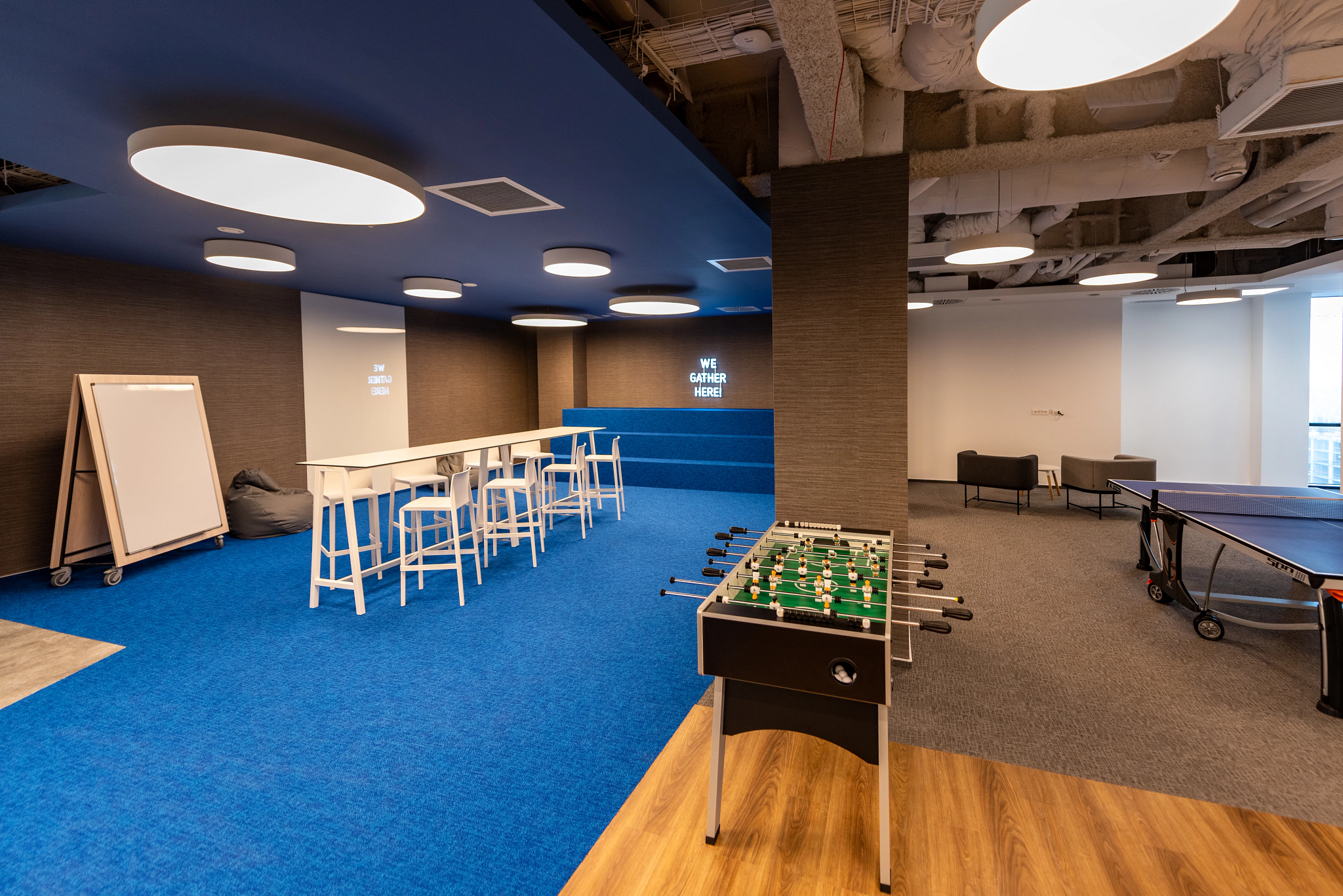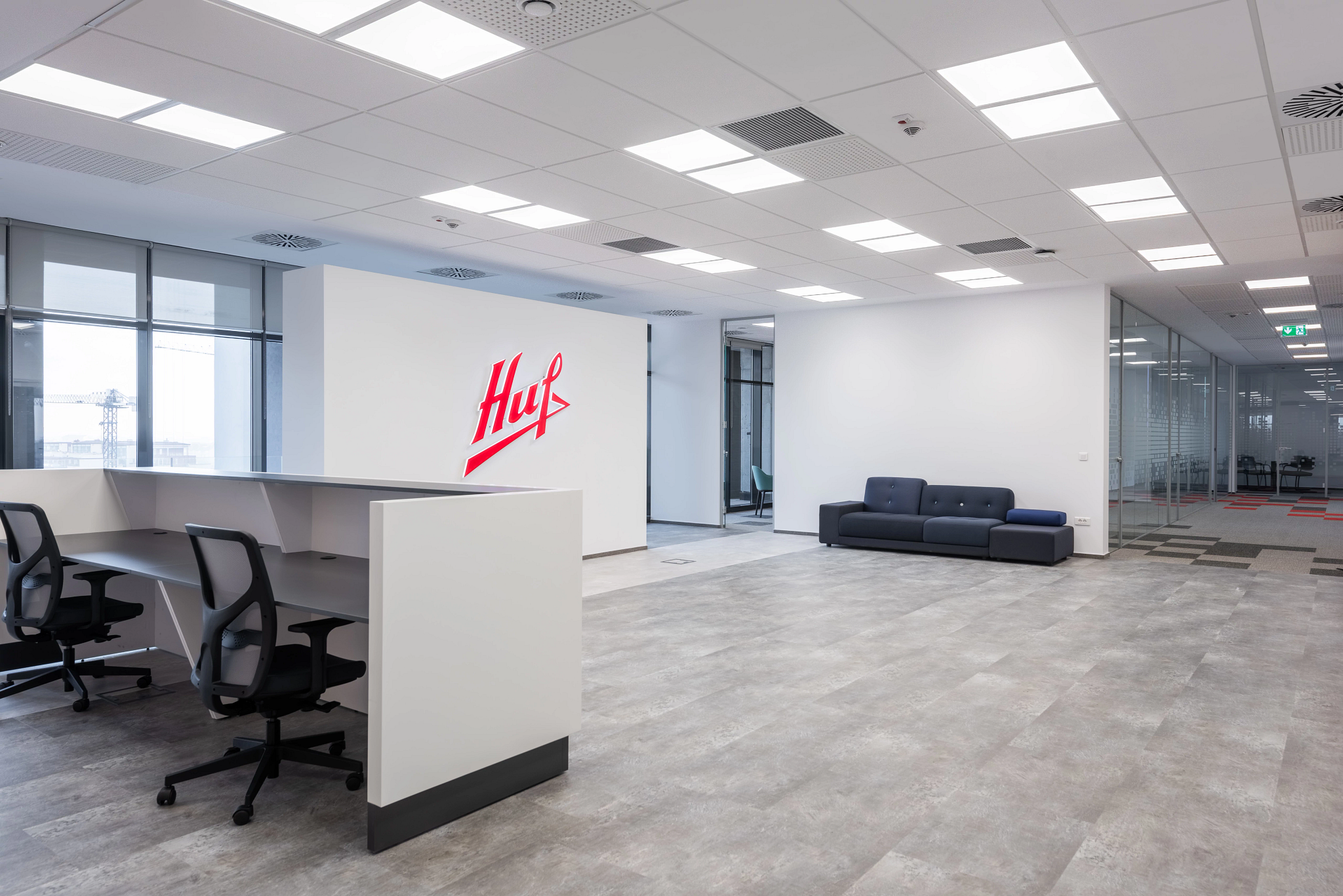 Designed and built by Project1, the Huf Secure Mobile offices in Romania aimed to maintain the German character of the company, focusing on a simple design with clean lines and neutral colours in a professional atmosphere.
Neutral tones of grey, beige and wood were complemented in places with shades of blue or yellow, either by statement furniture or by creative flooring combinations with the main contrasting note in red, the official colour of the brand.
Through our aligned dealer we supplied carpet tiles Rapid Select in style Graph with LVT flooring from our Concrete + Composed collection in style Concrete to maintain clear zoning in the workspace.
Rapid Select styles and Concrete+Composed Rigid Core LVT are part of our In Stock programme.
Size: 2,200 sqm
Photos Credit: Sebastian Moldovan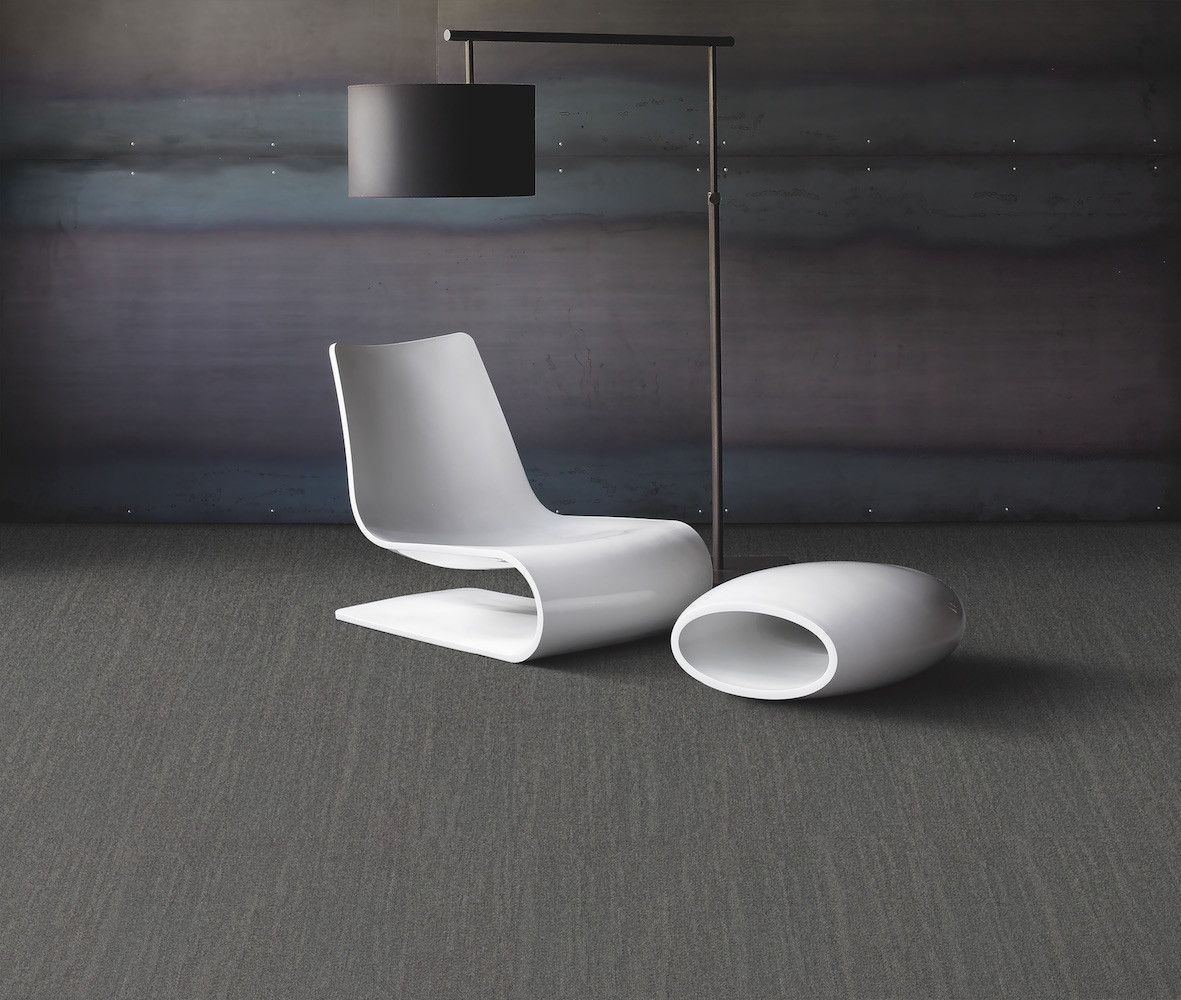 Rapid Select collection
The ideal flooring choice for quick turnaround projects without compromising on quality, performance or design.
Discover