Hotel Warszawianka is a high-end hotel located 30 km from Warsaw, Poland. Near Lake Zegrzynski, the project has 300 rooms, a huge conference space of over 3000 square meters, 45 meeting rooms and 4 restaurants. The hotel has recently undergone a complete metamorphosis to better serve customers' needs.
Changes in market trends and aesthetic preferences meant that the interiors needed to be rearranged to optimise the space for large conferences and, consequently, for the new target market for the hotel.
The division into zones made it possible to accommodate a room for several groups. Having a flexible space was essential when managing different groups of customers throughout the large conference centre.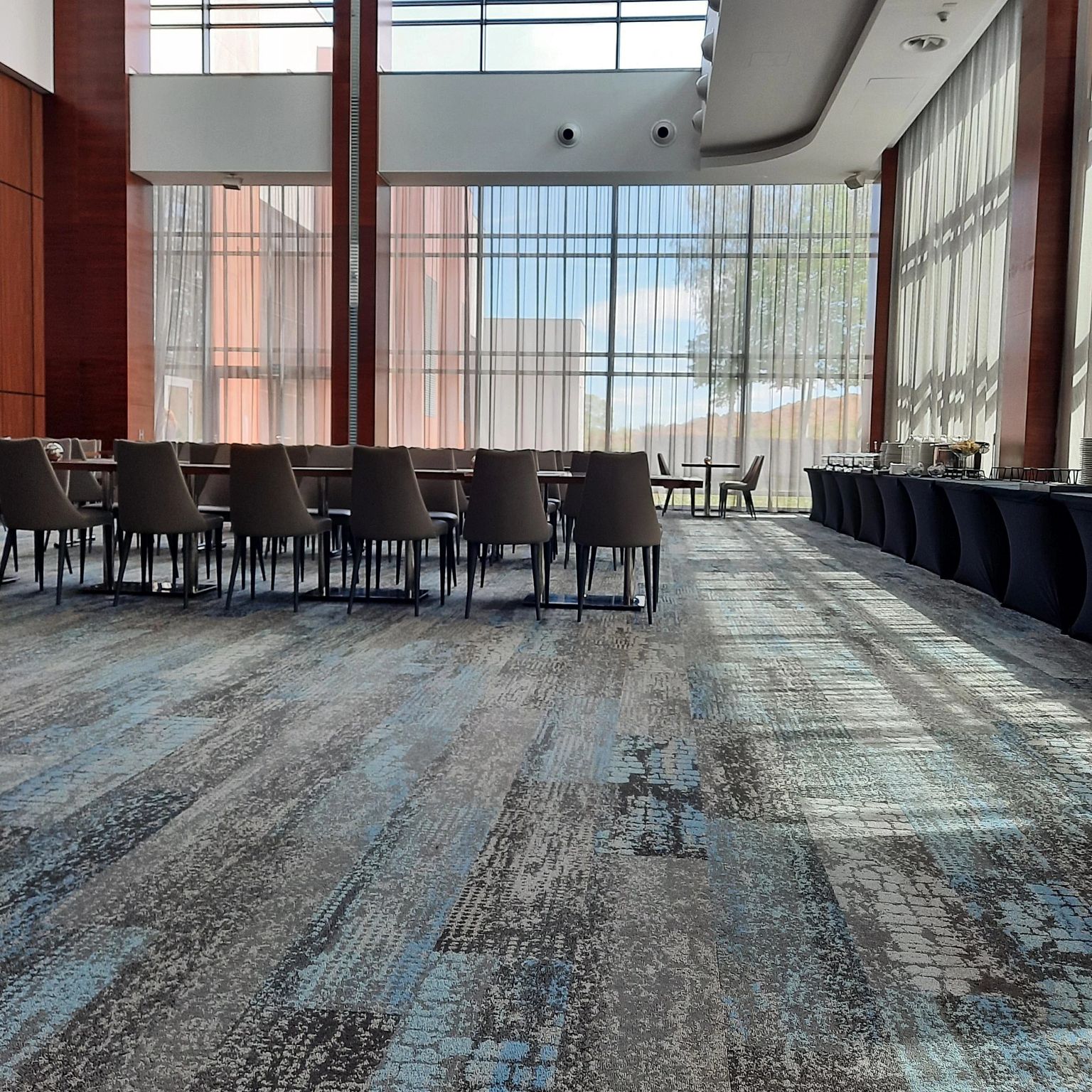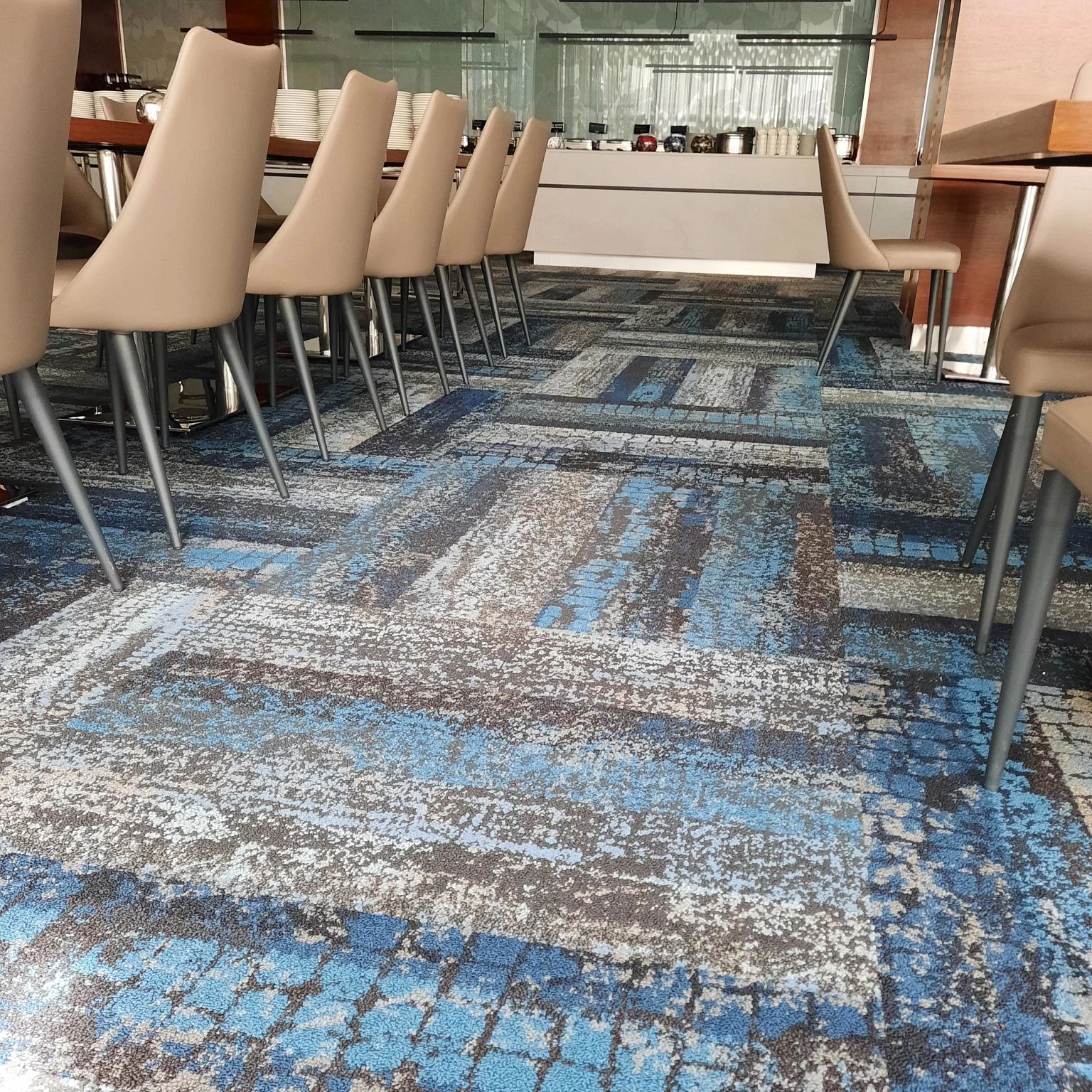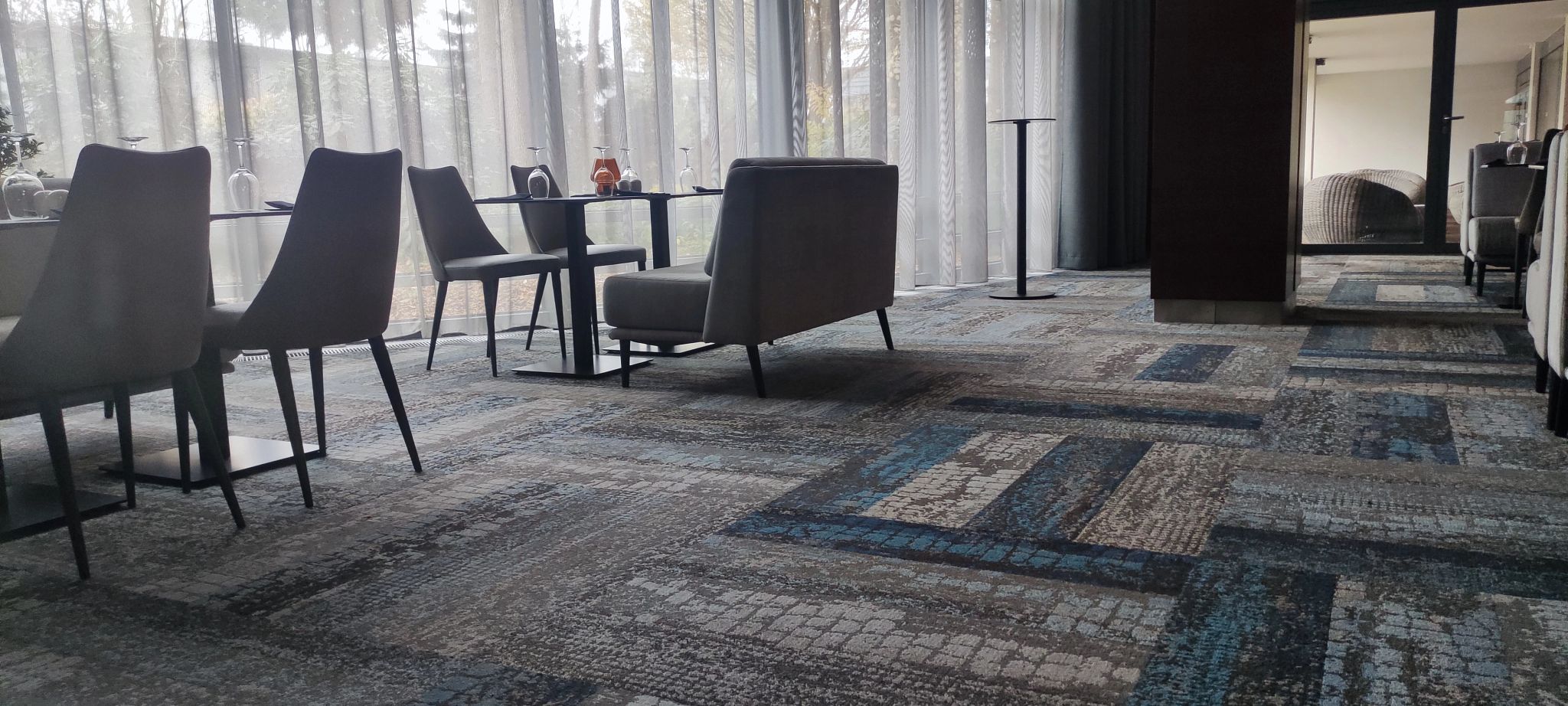 Thanks to well-designed paths and hallways, it has been possible to include in Mak's restaurant additional buffet islands and increase capacity to serve groups of up to 1000 people.
One of the initial assumptions of the project was to completely abandon the previously dominant red colour of the carpet and use instead the natural colors of the earth - umber, ocher, and sienna, which were broken with faded Prussian blue and timeless gray.
Wallpaper in shades of navy blue with a varied structured design appeared on the walls. Black wood and countertops were removed from the buffets, replacing them with bright sinters, which were given additional emphasis with designer LED strips.
For the carpet, there was a need for a unique, original, and striking design which has been found in the Shaw Contract Living Systems collection. This collection with the Transform, Respond and Observe styles in colours Wild Flora, Fragile, and Lava Springs gives this project a unique and beautiful footprint to the space.
Size: 2580 sqm
Aligned Dealer: Polflor
Photographer: Adam Nizio
Designer: The Hotel Owner – Hotel Warszawianka in Jachranka
Name of the contractor: Vinylova Sp. z o.o.
Name of the Project management company: Mostostal S.A.
Living Systems collection
Step into a space designed to engage, evolve and revitalise the senses. Regenerative design influences this system-led collection with organic and textural aesthetics. The Living Systems collection provides a warm and holistic experience for the places where we work, learn and collaborate.
view collection