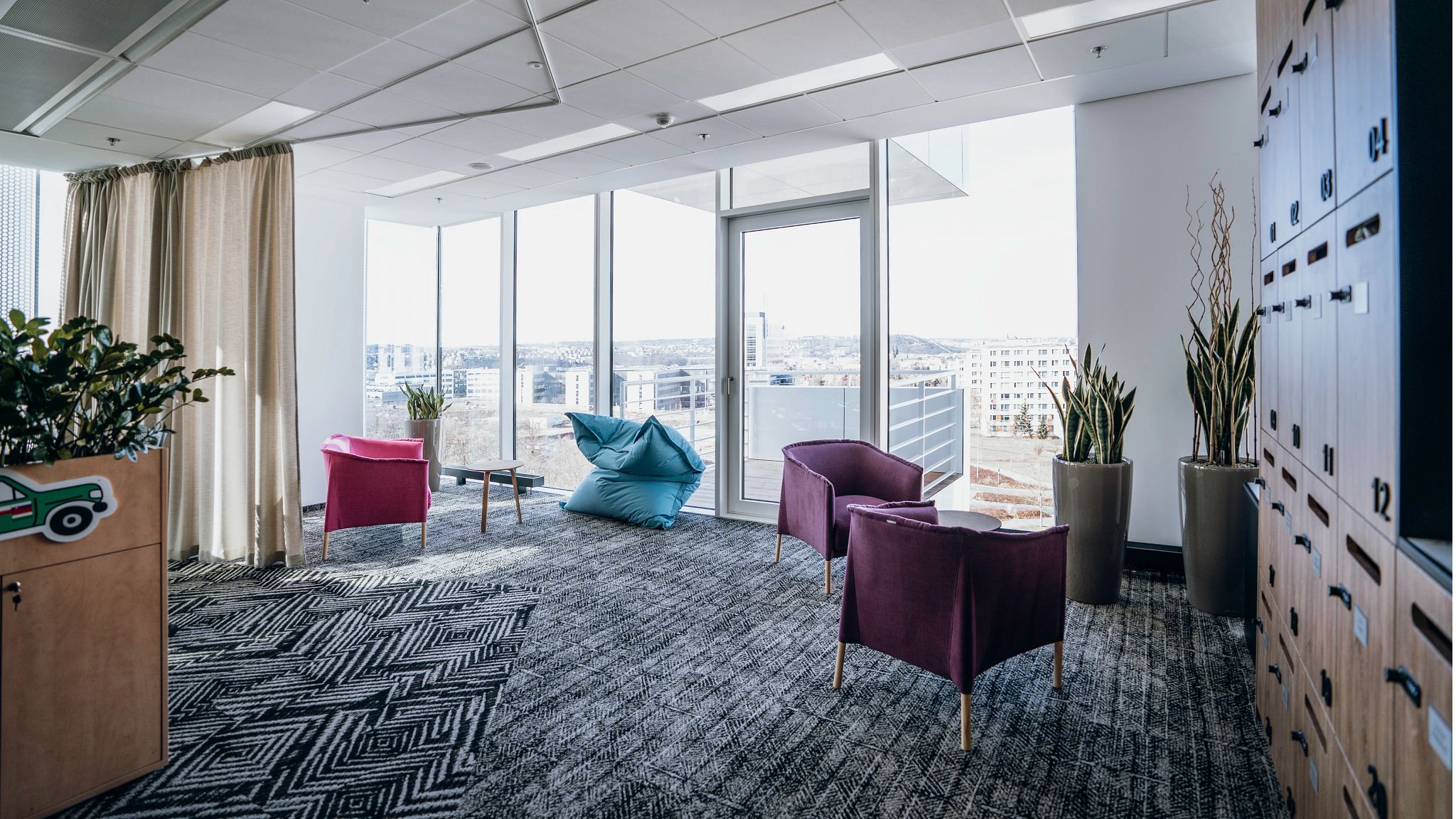 JDE Peet's is an international Dutch company that owns coffee, tea and hot chocolate beverage brands. For its office in Prague located in Park View building, JDE wanted to create an office space that would reflect both their brand identity and products. Together with Colliers International, the goal was to design an office space inspired by the coffee industry and the cosy atmosphere around it, and to create a workplace experience that looks and feels like a comfortable cafe.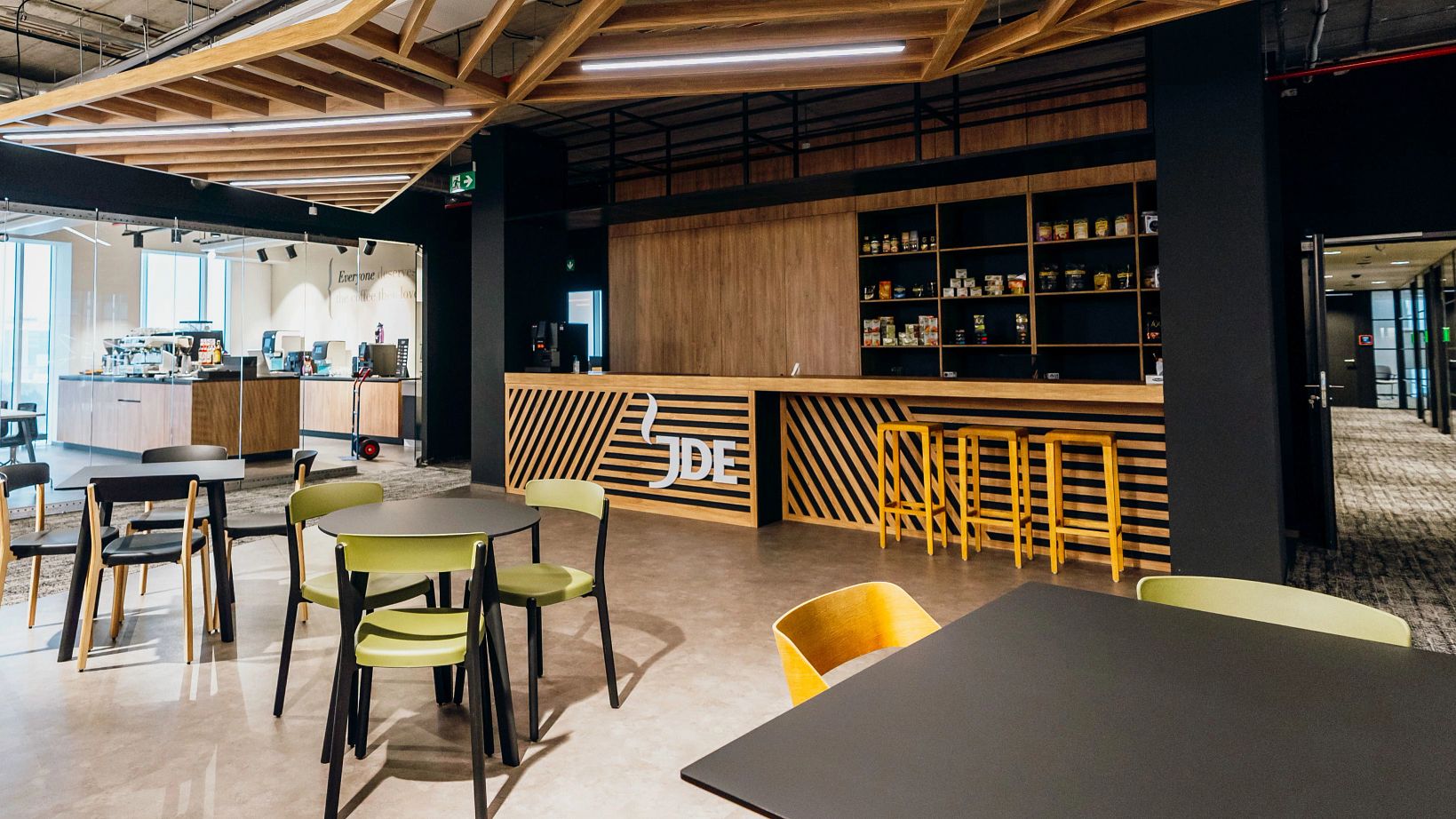 To serve this purpose and give a warm feeling to the atmosphere, Shaw Contract's Haven collection in styles Identity and Honest, and in colours Ivy and Fog were specified. The Haven collection adds an element of textural interest as well as striking patterns and colour combinations.
For specific areas in this open plan office, tiles were also chosen with ComfortWorx™ backing to support occupant comfort. The ComfortWorx backing option, specially developed for the EMEA region, offers enhanced acoustic and underfoot comfort.
Volume: 1500 m2
Dealer: Messa Interiors (Mr. Assem Mustafa)
Architect: Colliers DESIGN & BUILD (Ezeckiel Sánchez Gonzáles)
Project Management: COLLIERS DESIGN & BUILD
Designer: COLLIERS DESIGN & BUILD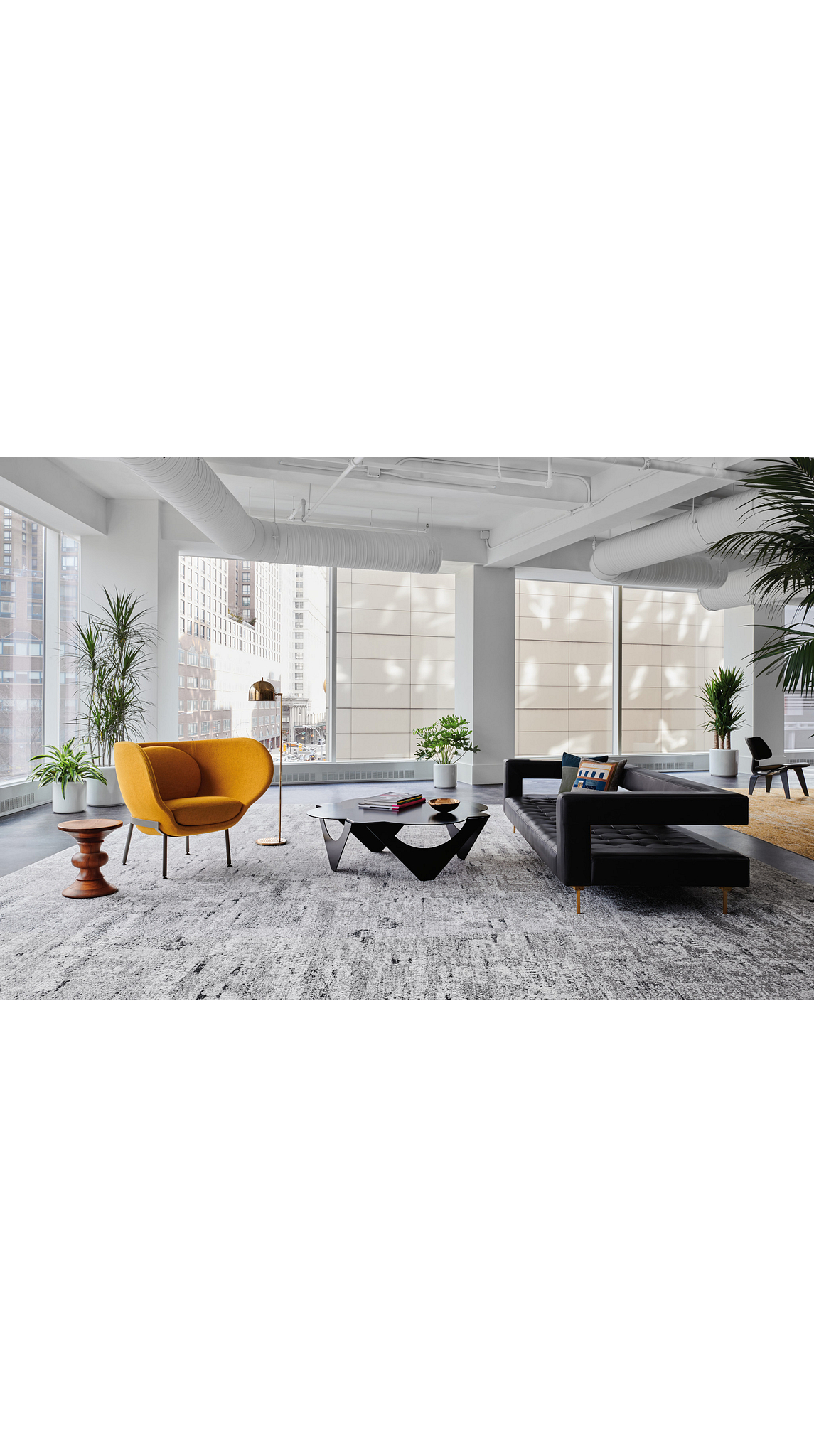 Haven collection
Traditional wisdom tells us there's no place like home. It's a universal truth. But what if home was not simply a place but a state of mind? The Haven collection reimagines home as a mood, an idea, a quality of comfort and familiarity that feeds our instinctual desire to feel grounded in the world.
view collection