case study - living systems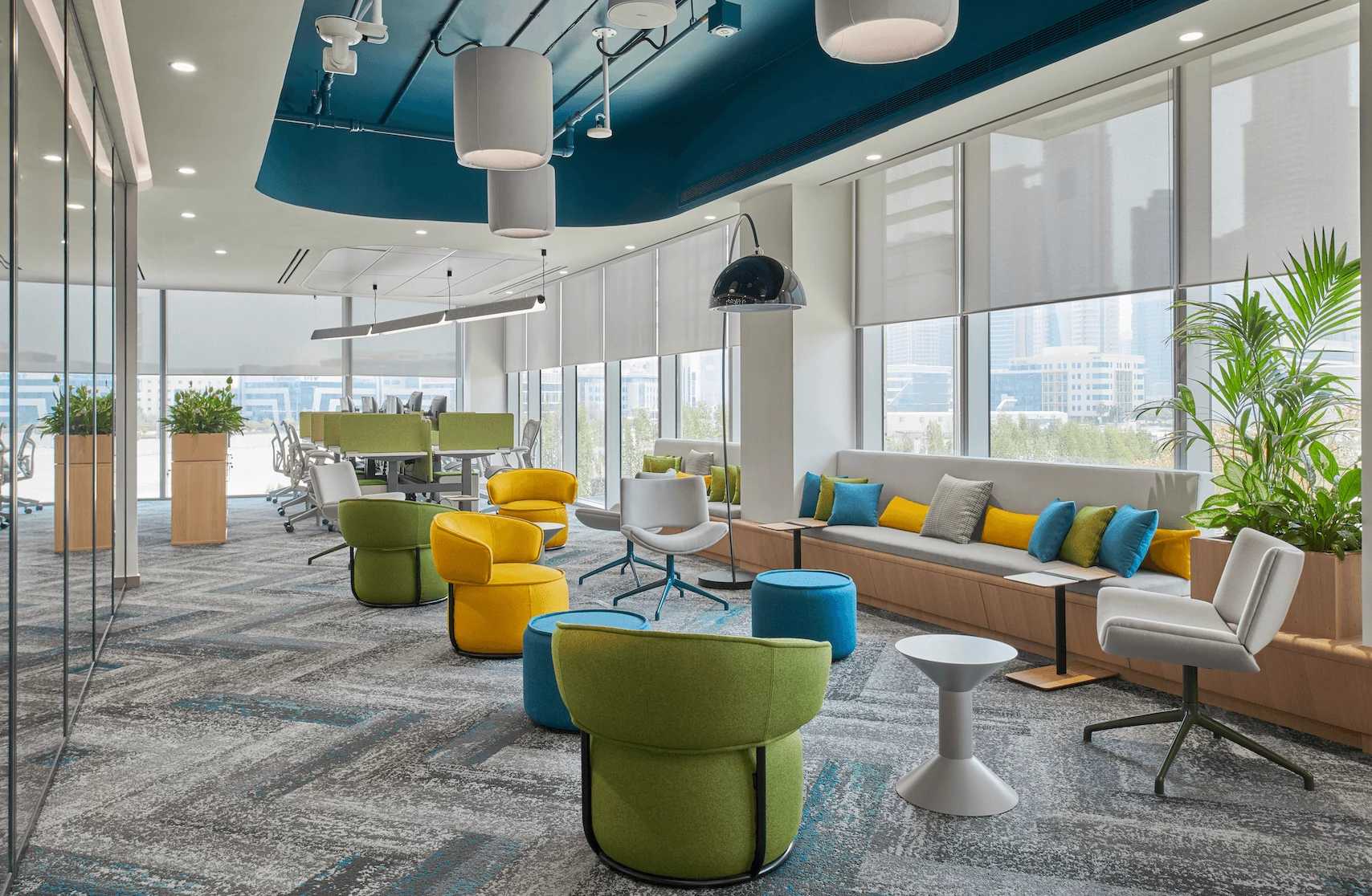 Located in Dubai Innovation Hub, this office for a pharmaceutical innovator was designed by SAY Studio with the project management led by Turner and Townsend, and contracting work by KPS World.
The design brief was to create a welcoming ambience and offer a multi-functional office space. The brave, bold and detailed design from SAY Studios included curved gypsum and glass partitions, feature ceilings in the reception and boardroom, and oak veneer joinery throughout.
Our EMEA aligned dealer Metre Squared specified our carbon neutral carpet collection Living Systems in various styles and colours throughout the office space to create an eye-catching flooring design. Installed herringbone, the tiles add a feeling of vibrancy and energy, whilst also referencing inspiration from the natural world.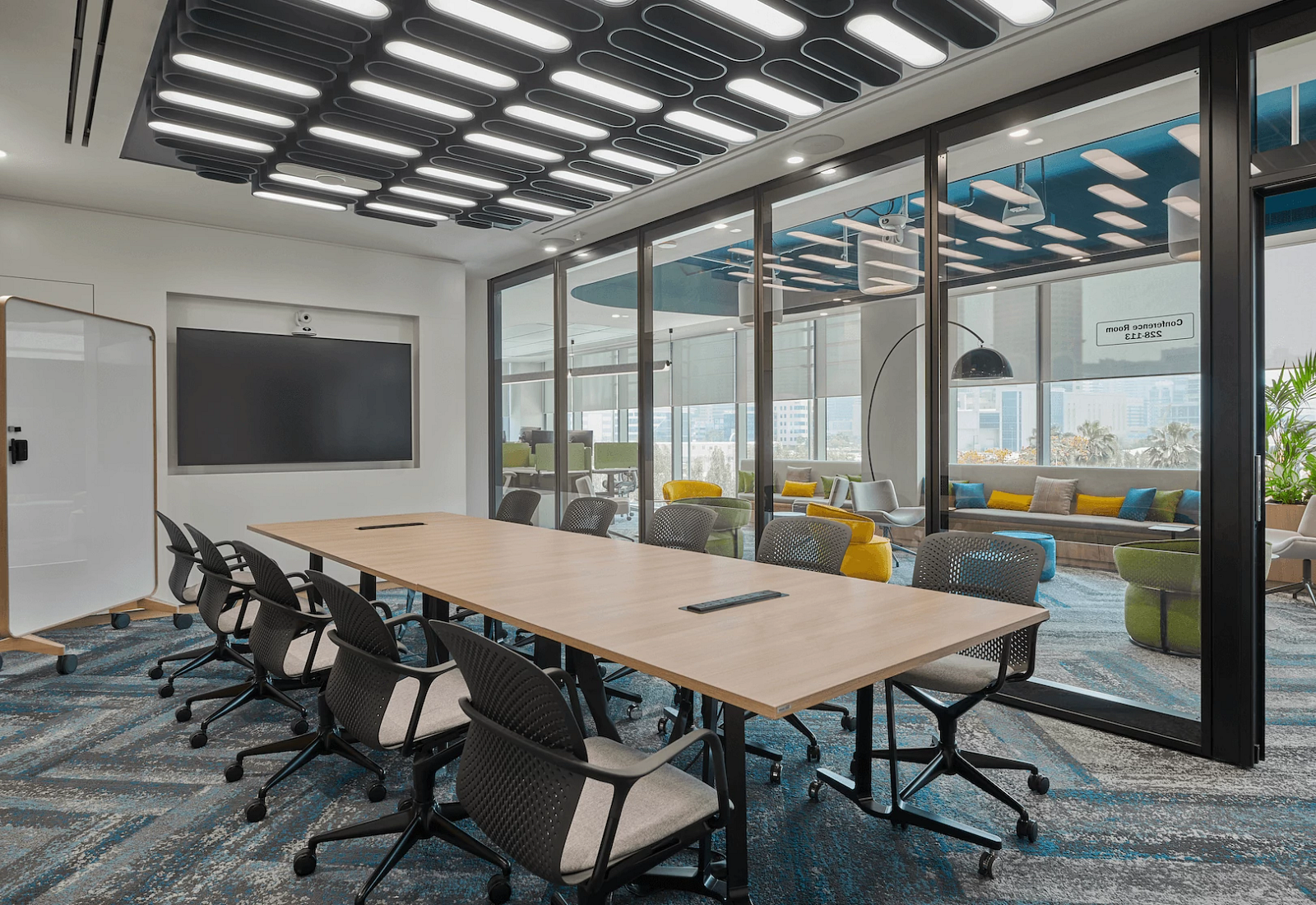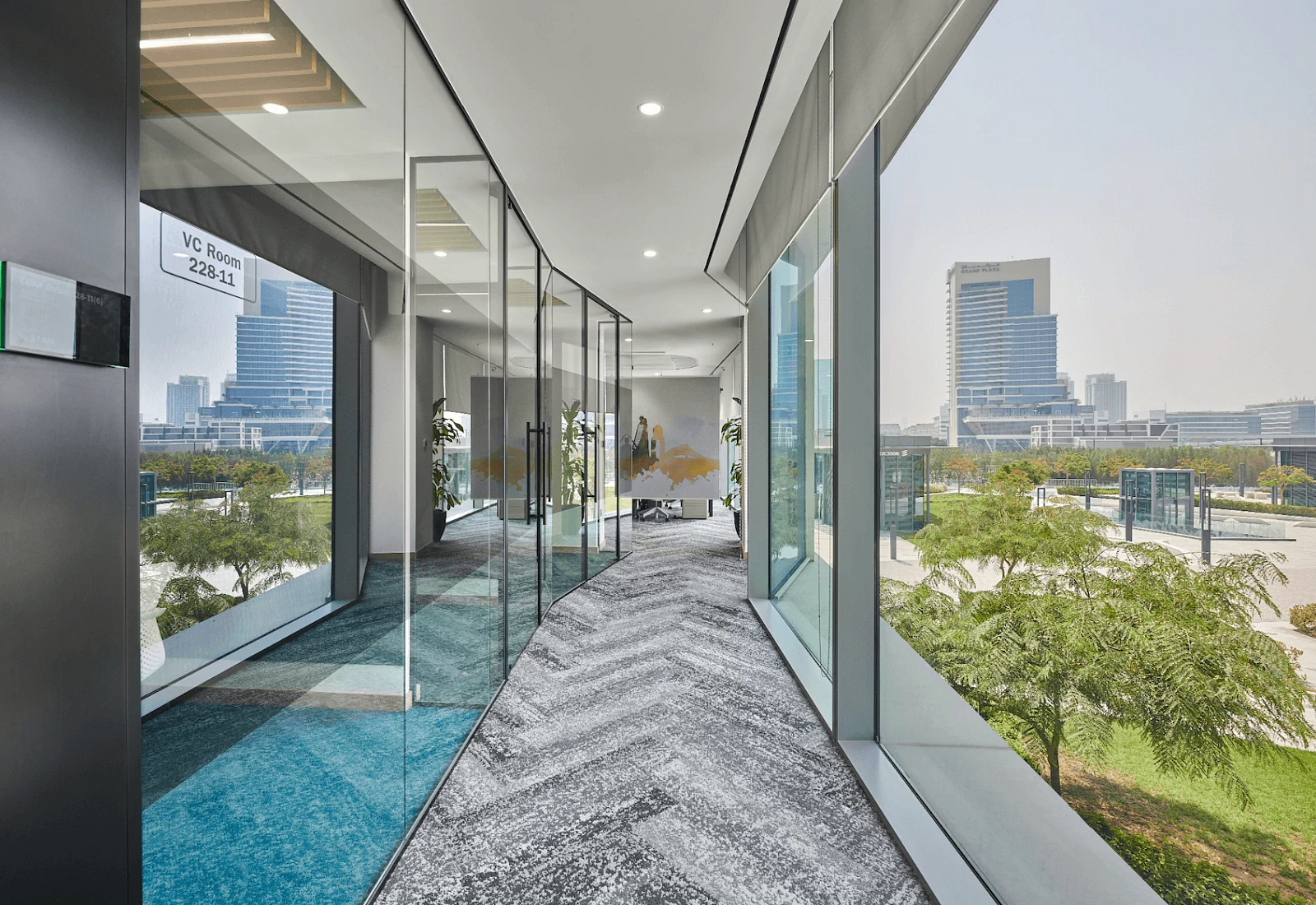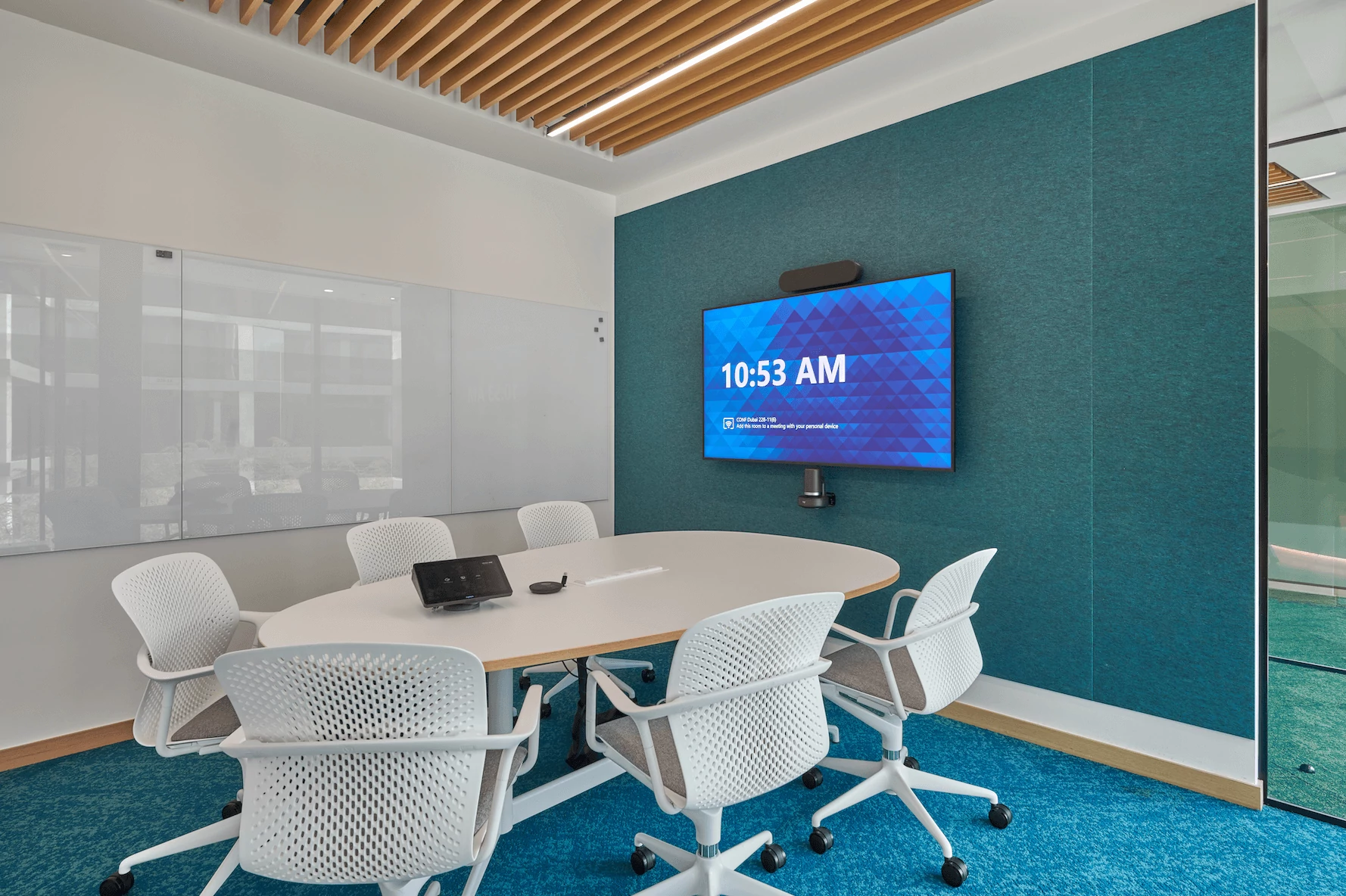 Style Observe in colour Calm, and style Observe Colour in colour Calm Oceans is featured predominantly in the open collaborative areas which blend seamlessly into the large meeting room.
The flooring design also highlights style Endless in colours Forest and Ocean in private workspaces, small meeting rooms and passages while style Observe in colour Calm is the preferred choice in the open workstation areas and various other spaces.
The project also features our Abide + Inhabit LVT collection in style Abide in colour Wheat Oak in the reception area.
Size: 5,500 sq ft
Photography: Chris Goldstraw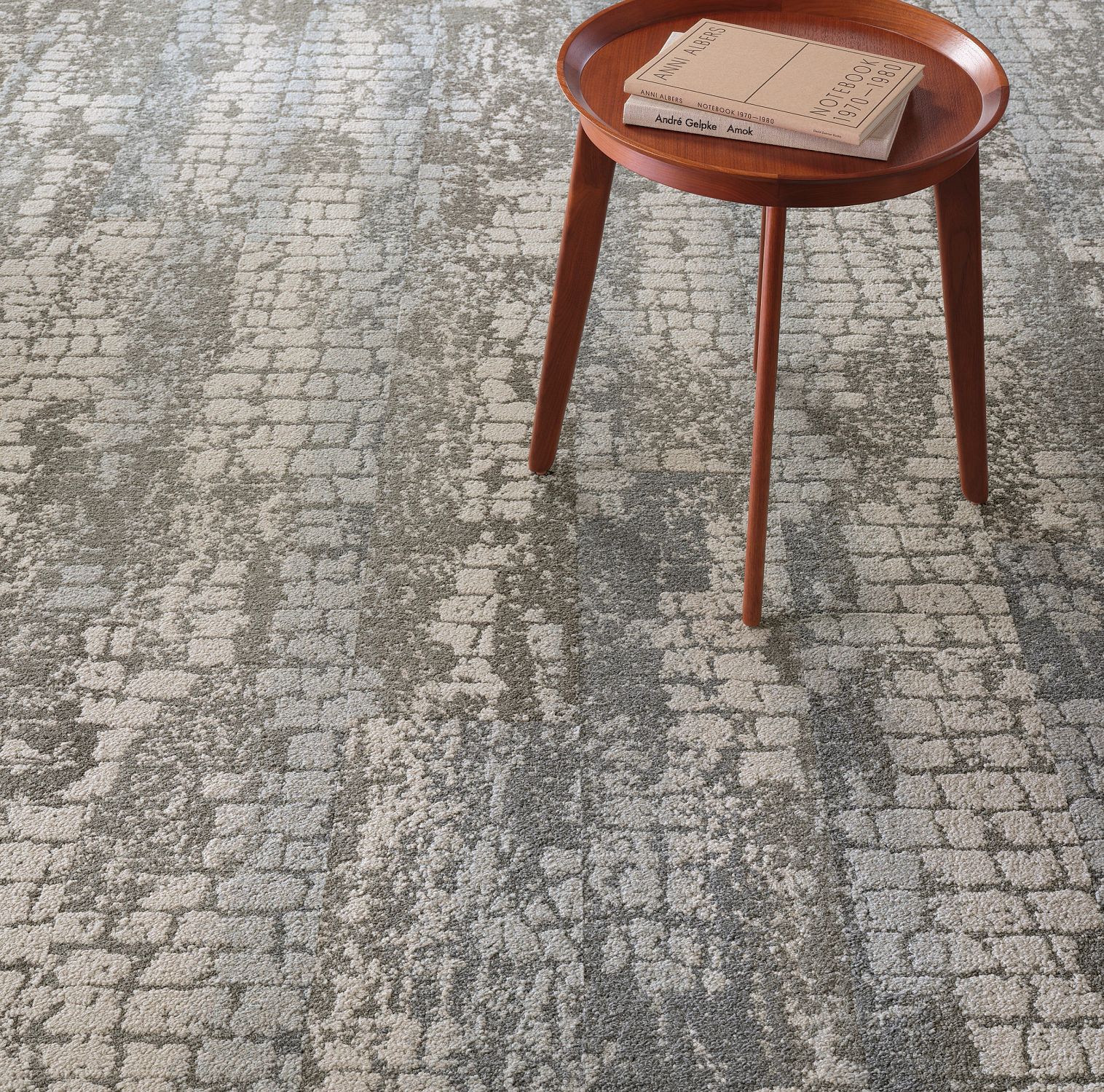 Living Systems
Step into a space designed to engage, evolve and revitalise the senses. Regenerative design influences this system-led collection with organic and textural aesthetics. The Living Systems collection provides a warm and holistic experience for the places where we work, learn and collaborate.
Discover collection