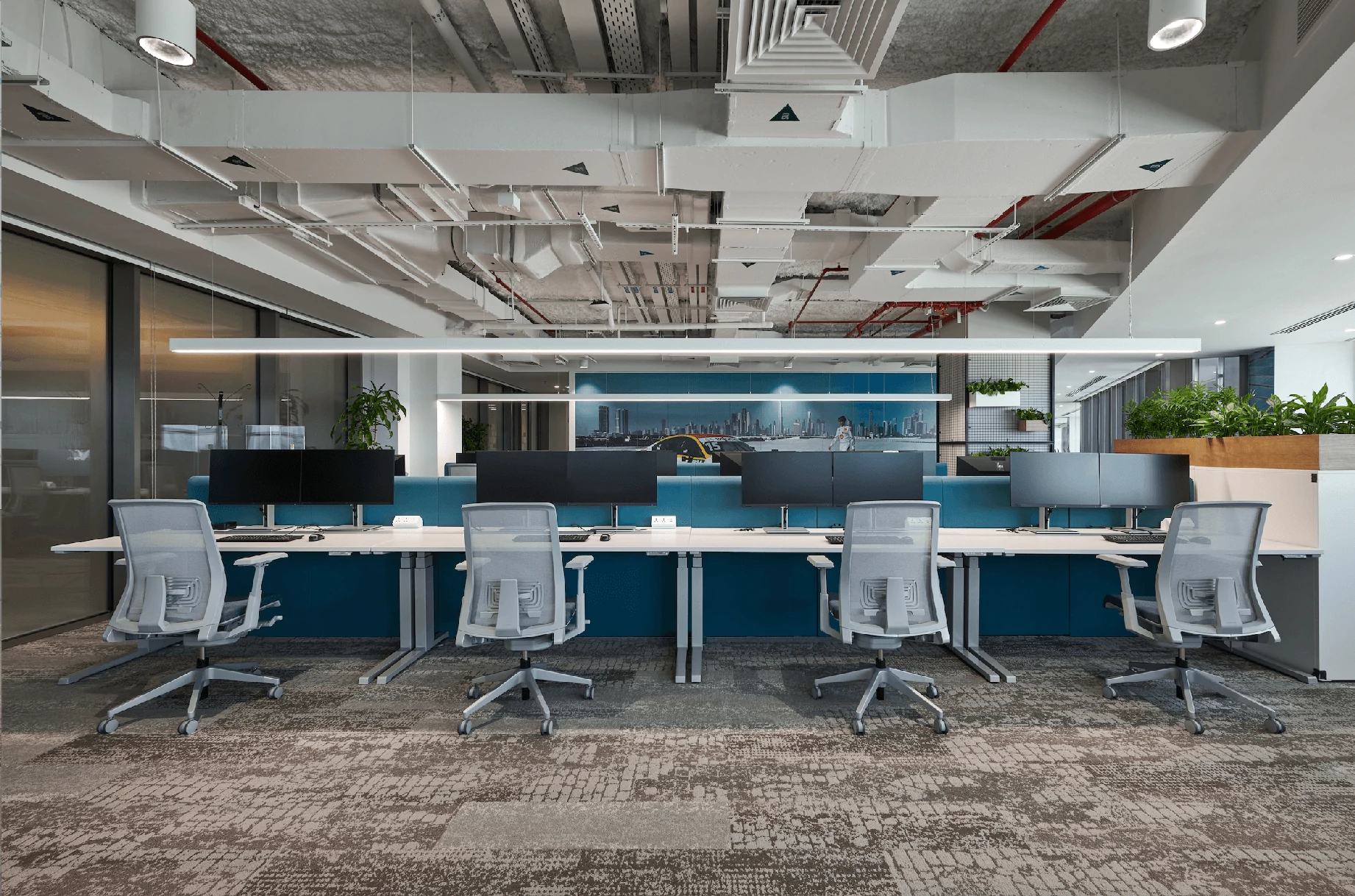 Shell is a global group of energy and petrochemical companies with offices in more than 70 countries. In preparation for a return to work post-pandemic, the design team focused on creating a more agile workplace for its base in Dubai. Located in One Central, Dubai International Finance Centre, the office was designed by Gensler with fit-out work by Al Tayer Stocks (ATS).
Following the Shell WorkWell fit-out concept, this workspace offers many touchdown and collaboration areas to foster interaction and movement. Space divisions either with lounge furniture or biophilia create visual anchors while expansive windows allow plenty of natural light to enhance the ambience. A range of work application options including height adjustable desks and workstations with acoustic partition screens were also added for comfort and privacy.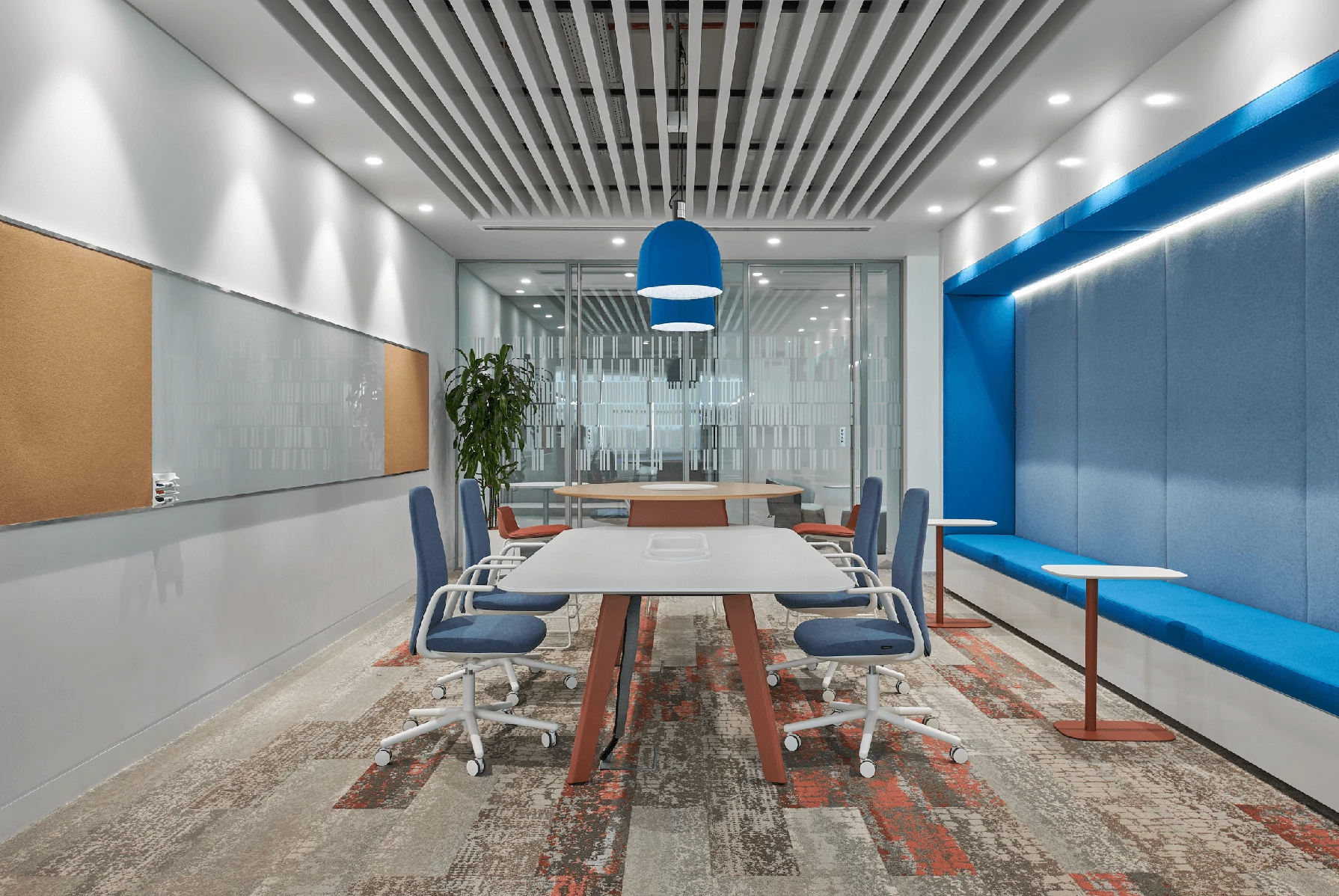 To further create a connection to the outdoors, our EMEA aligned dealer Metre Squared specified our carbon neutral carpet collection Living Systems in various styles and colours. This collection references the infinite variation and irregularity found in nature, offering an organic and textural aesthetic.
Style Transform in colours Optimistic and Mountain, style Observe in colour Optimistic, style Respond in colour Mountain and style Transform in colours Fragile Coral, Optimistic Ochre and Calm Oceans were specified to complement the decor and help tie the entire project together seamlessly.
Photo Credit: Chris Goldstraw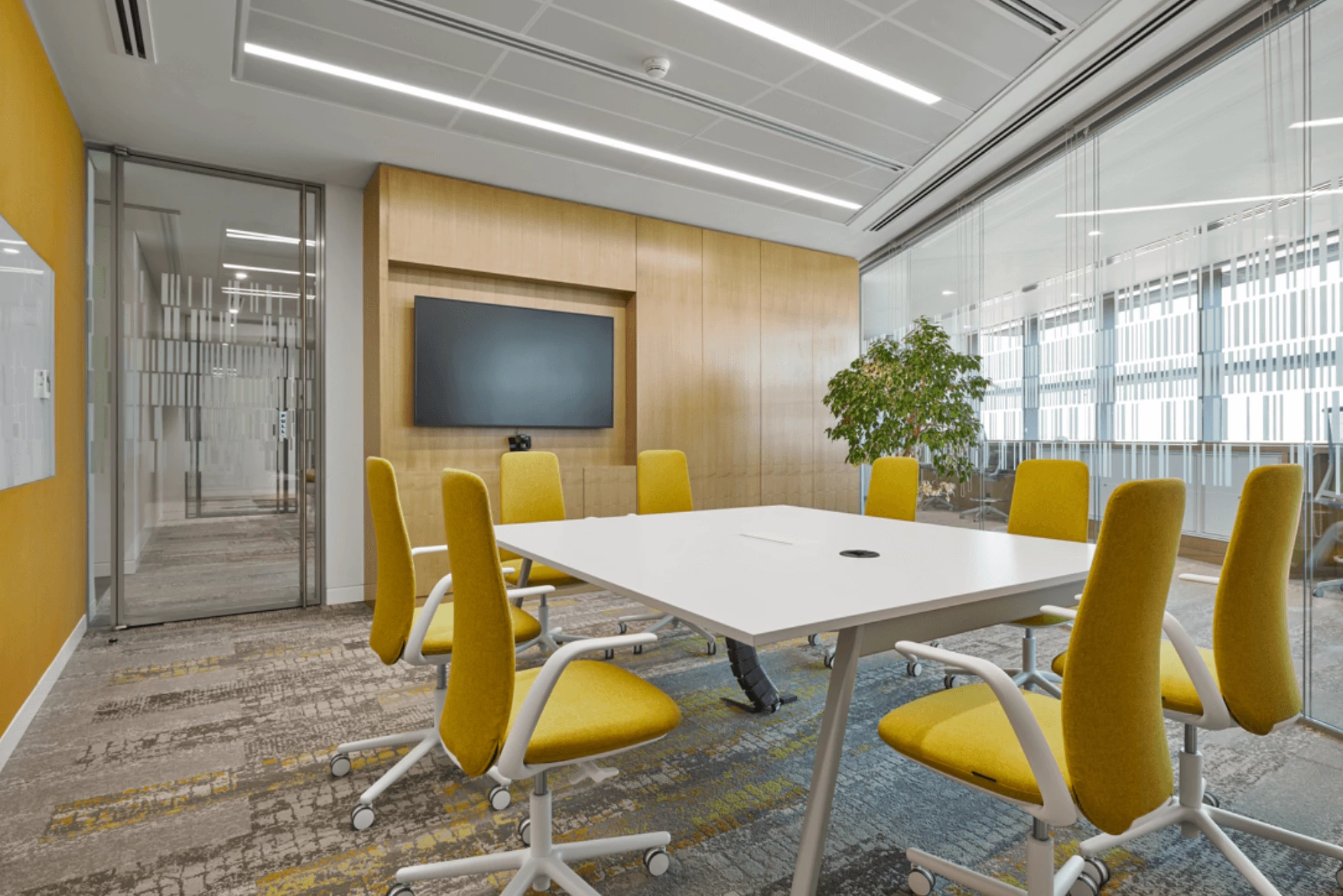 Living Systems collection
Step into a space designed to engage, evolve and revitalise the senses. Regenerative design influences this system-led collection with organic and textural aesthetics. The Living Systems collection provides a warm and holistic experience for the places where we work, learn and collaborate.
Discover