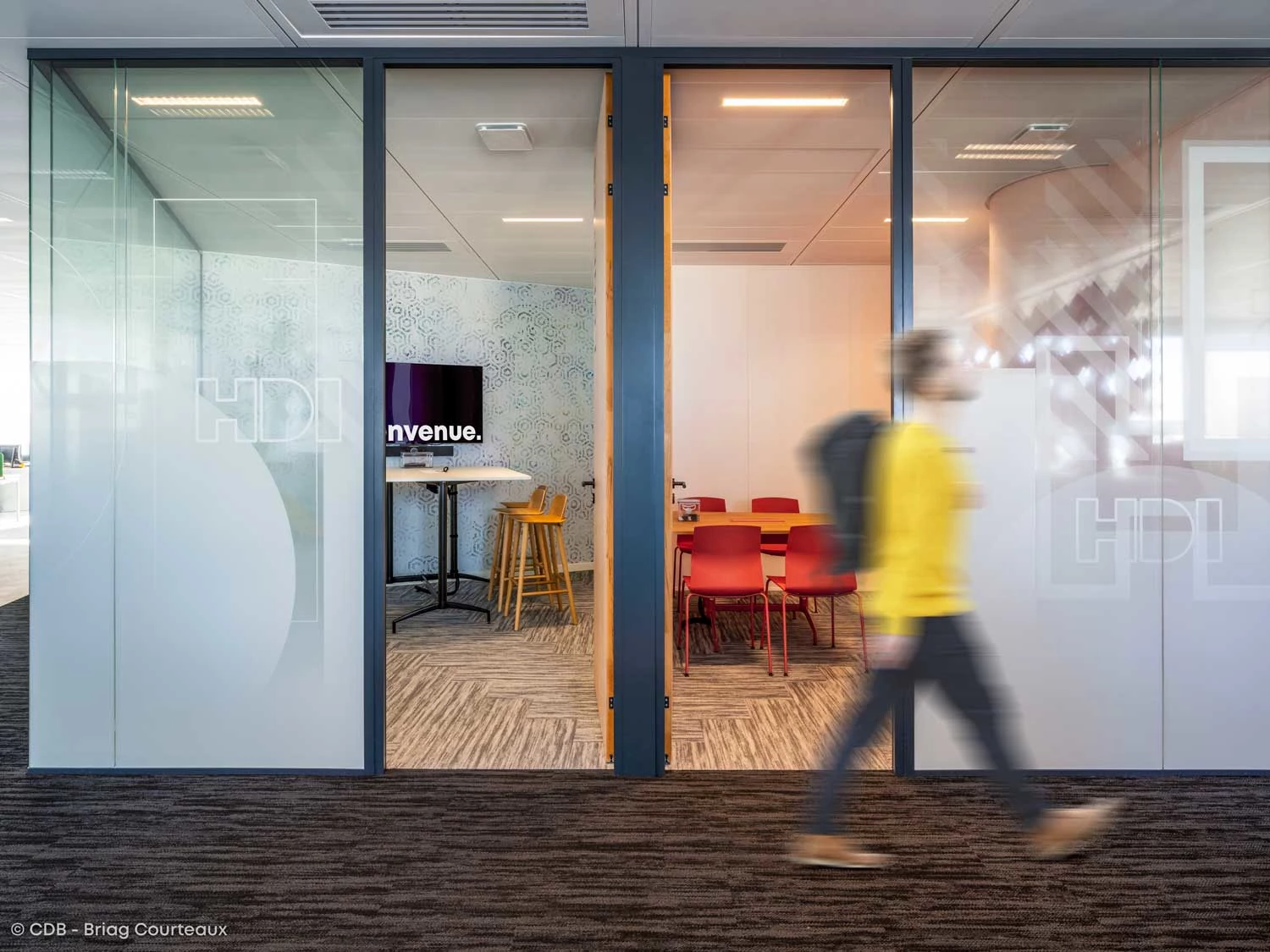 HDI Global SE, a designer of tailor-made insurance solutions and specialist in industrial risks, moved its headquarters to the Trinity building in La Défense. The aim of this project was to revitalise the company after a two-year health crisis and bring employees back together in a new, friendly working environment, under the motto 'One Team, One Floor'.
The CDB concept includes a wide variety of work and collaboration spaces. The installation of the Beam style in the corridors and meeting rooms accentuated a sense of calm and connectedness with the tactile response offered by the Suited collection. This collection is carbon neutral and is Indoor Air Comfort Gold & M1 certified, which is considered one of the world's most stringent approaches to contributing to indoor air quality. Taking inspiration from the raw beauty of the materials, the Amalgam LVT range enhanced the industrial atmosphere, HDI's core business.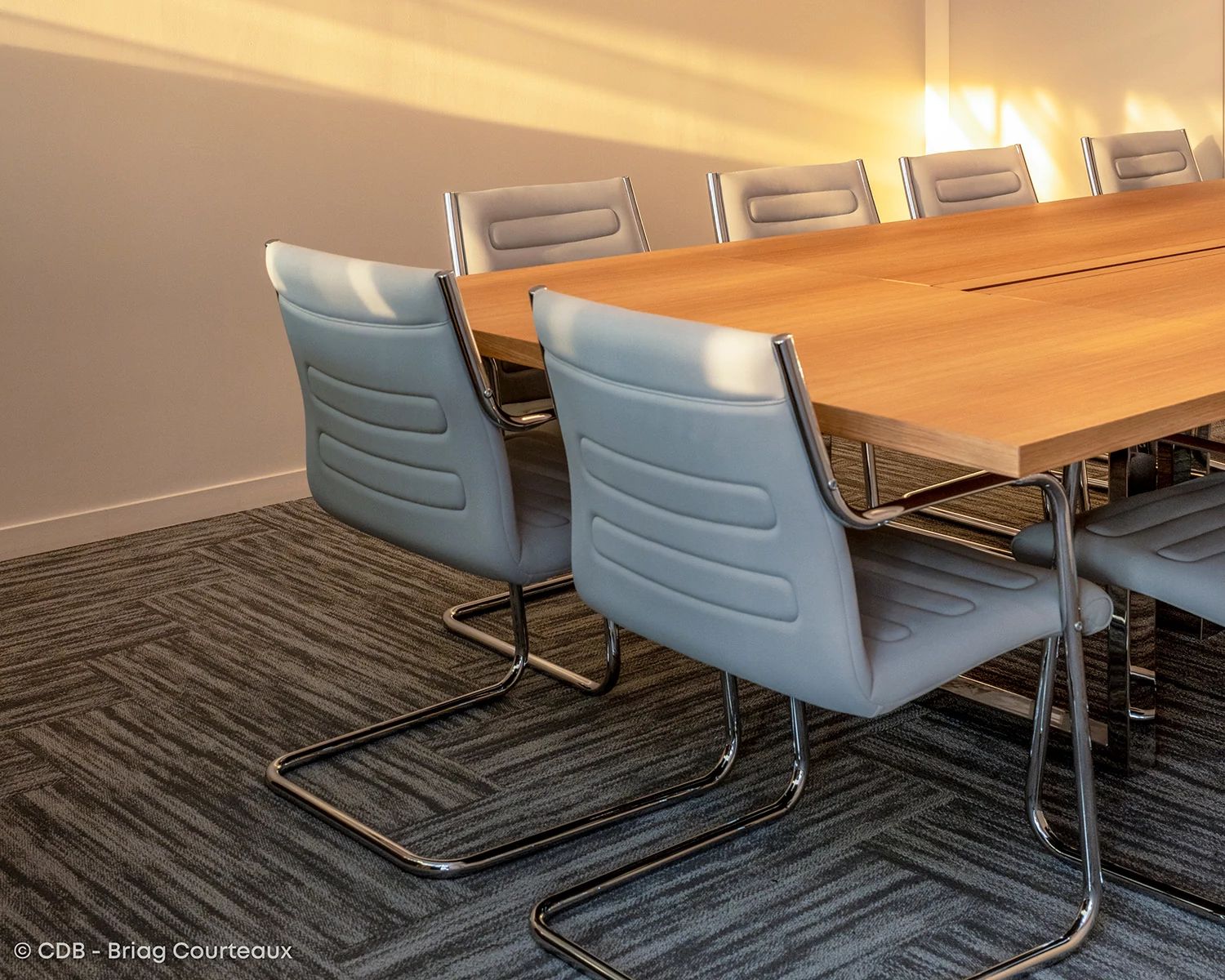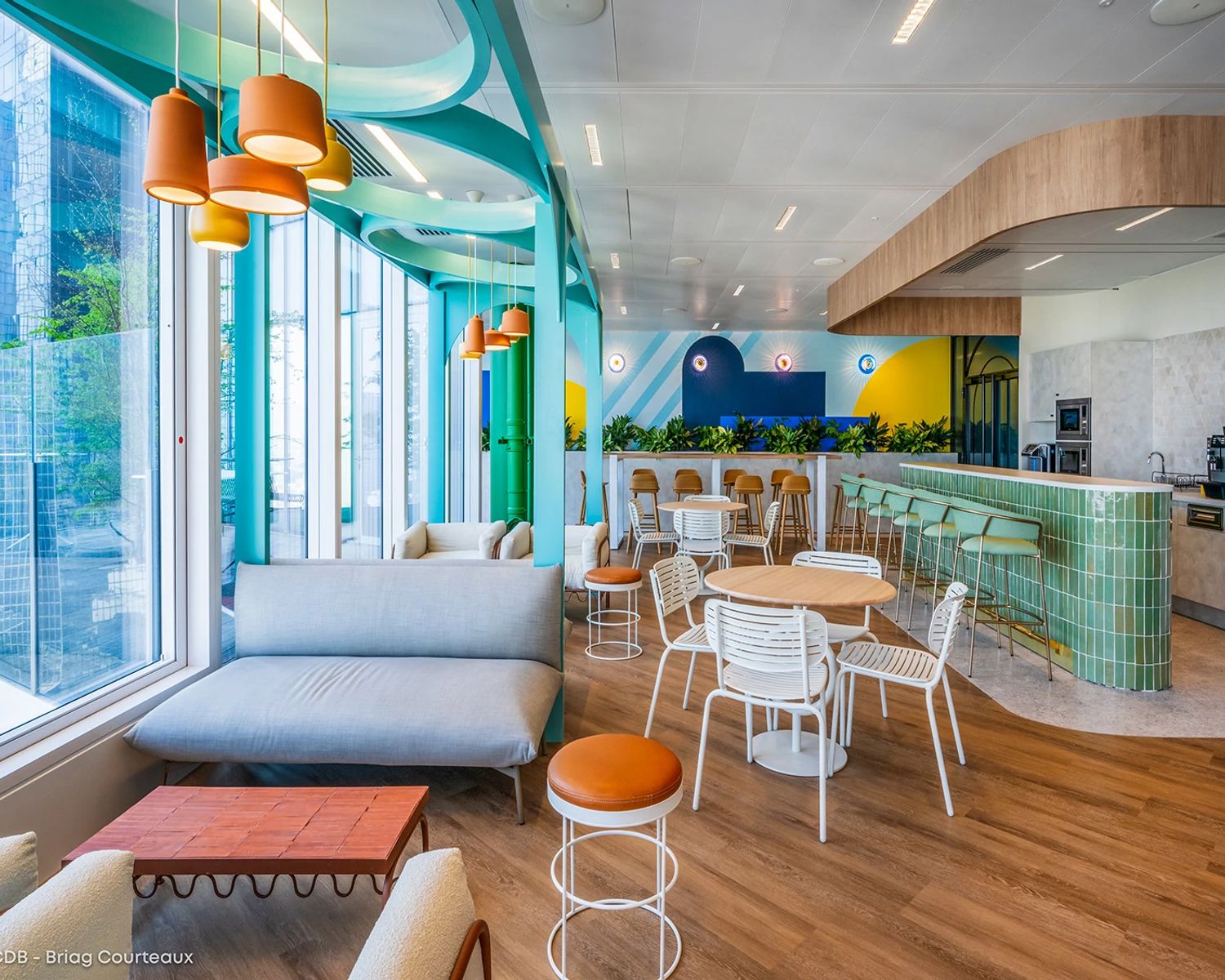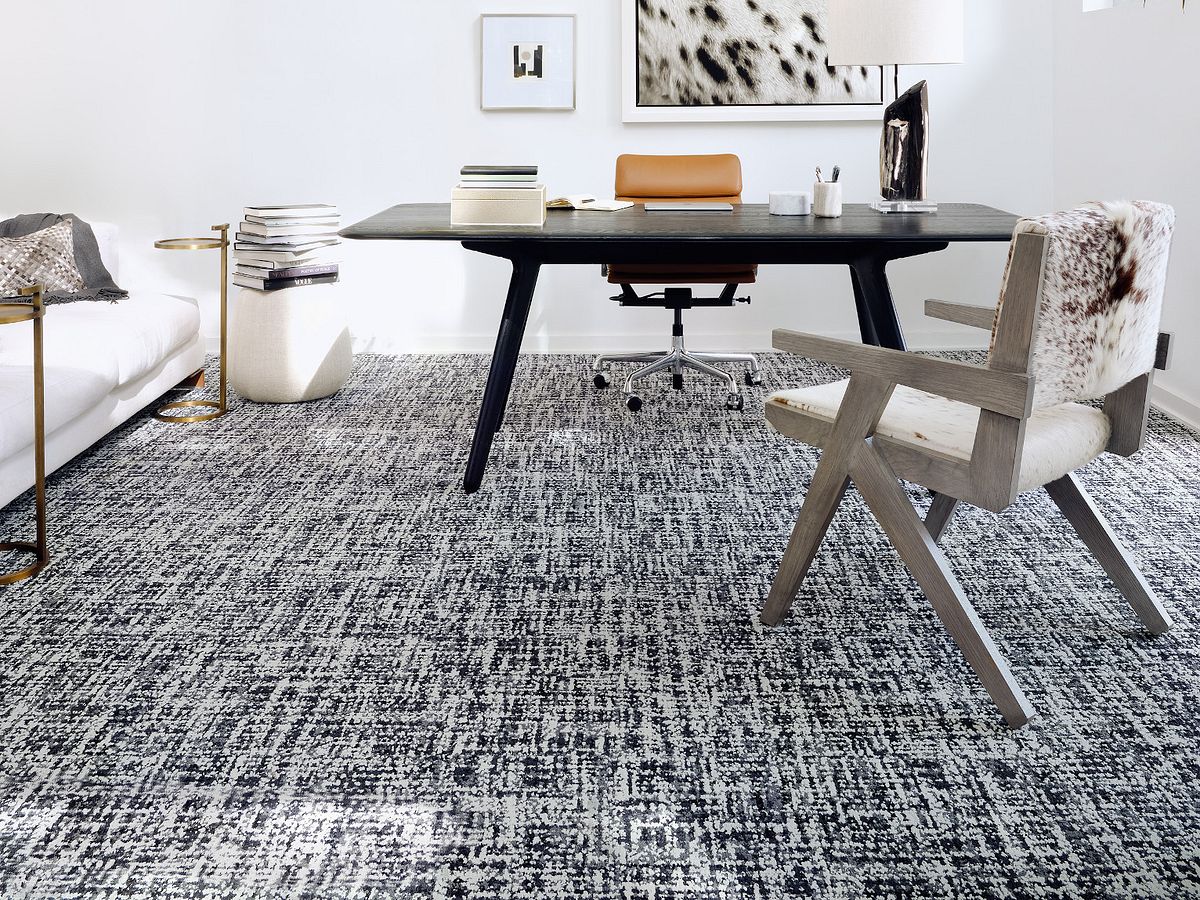 Suited collection
We respond to our environments in myriad ways, but the core of our responses are aesthetic, tactile or emotional. Suited draws upon all of these responses to both soothe and empower, inspire and engage. Suited brings innate confidence to each new space, evoking a sense of comfort and belonging. Now with two new styles - Beam and Braid, Suited is one of our carbon neutral collections.
Discover