Design trends in India. What the experts think.
Insightful conversations on holistic design.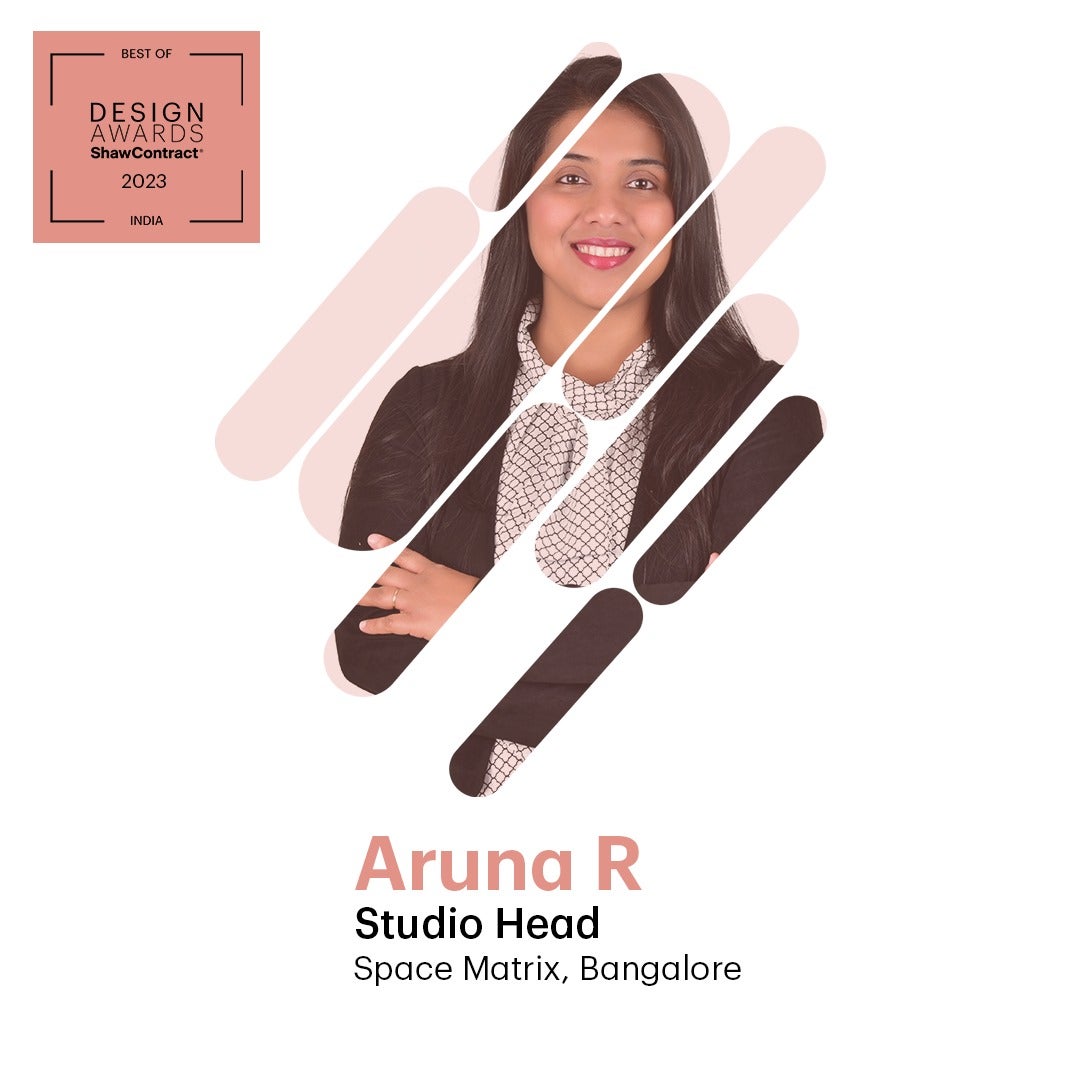 Aruna R, Studio Head, Space Matrix, Bangalore
As a jury member of the Shaw Contract Design Awards 2023 India region, Aruna holds forth on the evolution of thought, diversity and fresh thinking among design practitioners.
Aruna wishes well for the participating firms and congratulates the victors.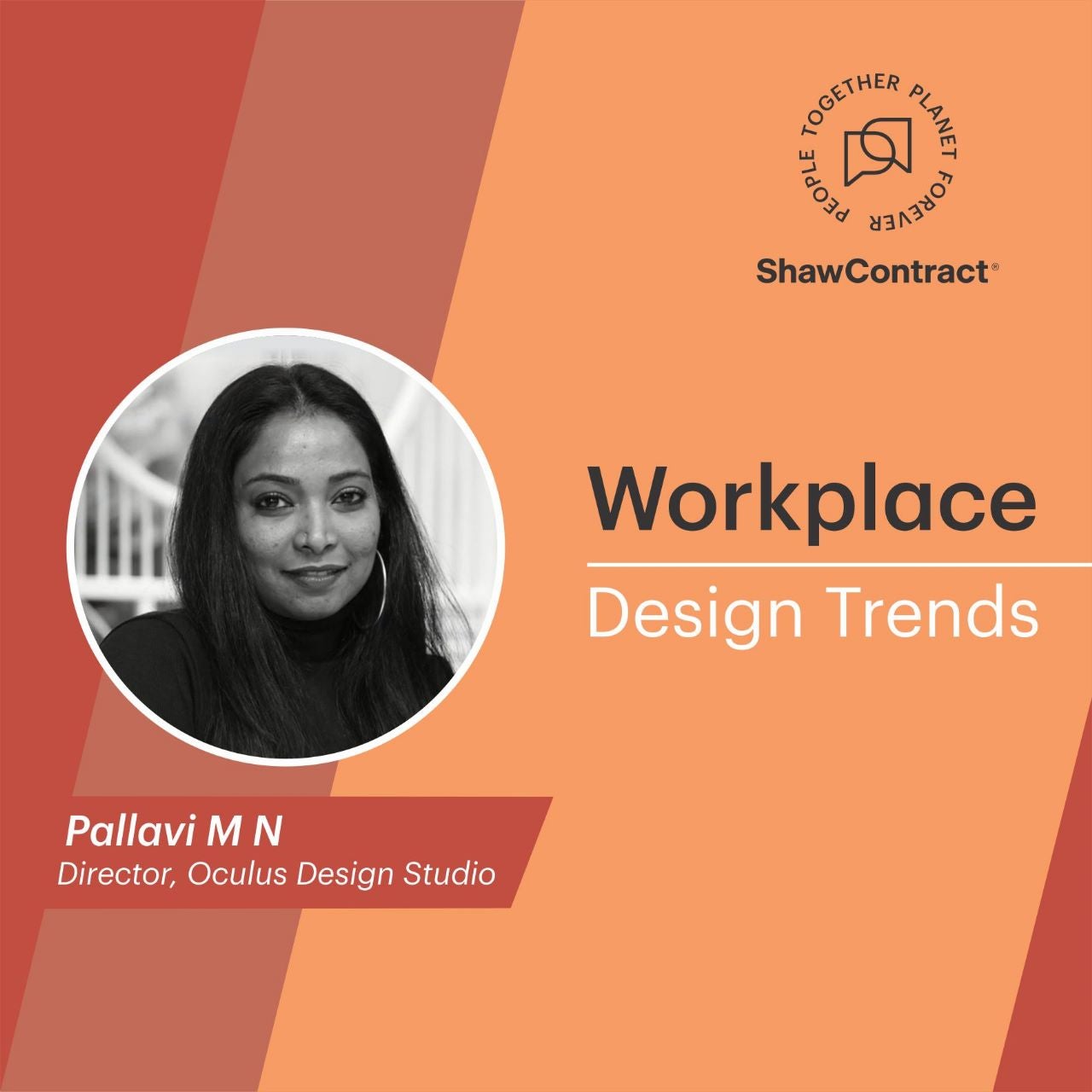 Pallavi M N, Design Director at Oculus Design Studio
Pallavi neatly articulates the trends one should acknowledge in the course of designing new-age workplaces.
Being a workplace design expert, Pallavi underlines the importance of collaboration, inclusivity, and ambience in workplaces, and the means to accomplish those goals.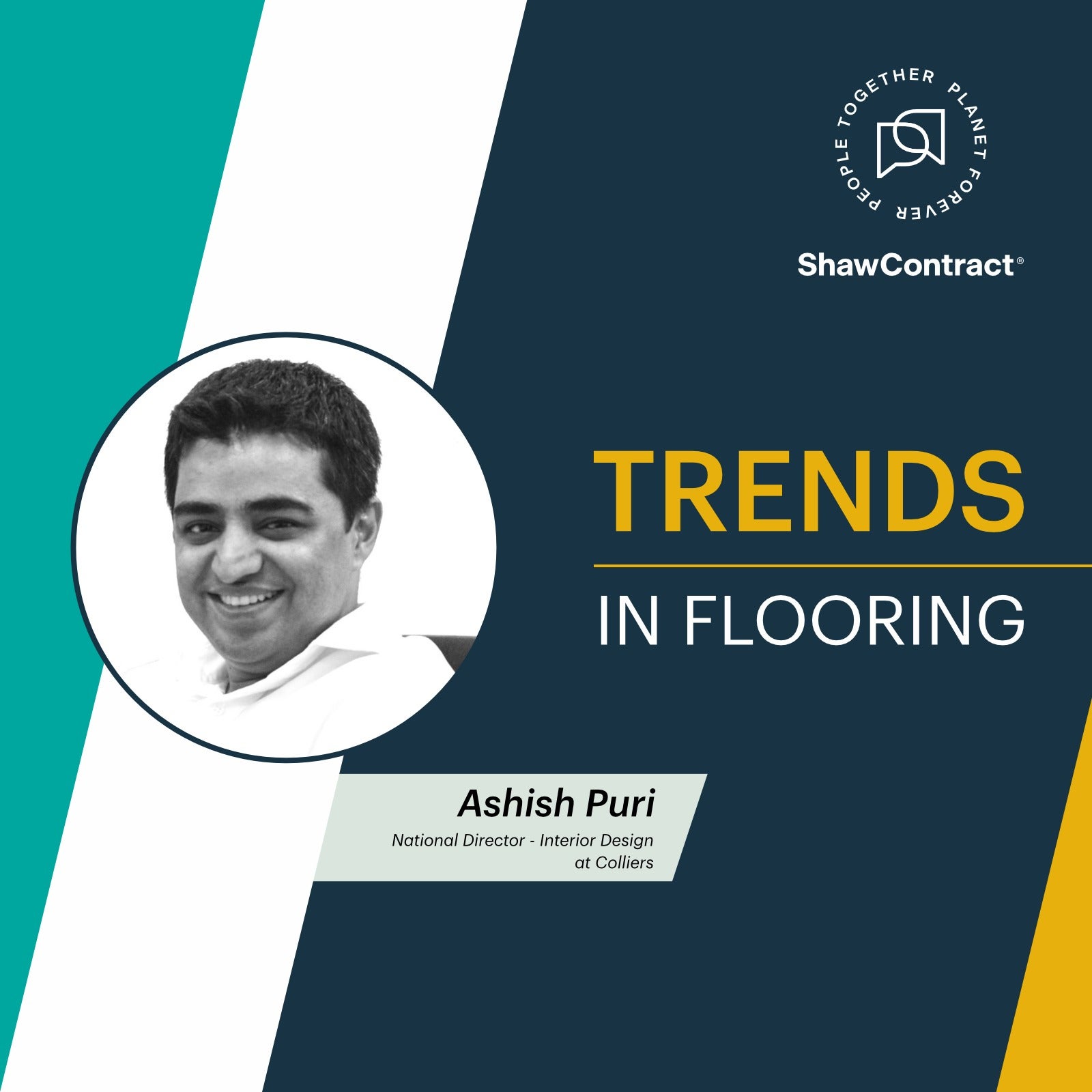 Ashish Puri. National Director - Interior Design Services, Colliers (India)
Sustainability. Wellness. Workplace inspiration. Ashish Puri's expectations of flooring design go beyond conventional standards.
Ashish Puri reflects on modern trends in flooring and the kinds of materials that can lead an organization to meet its sustainability, wellness, and utility goals in the workplace.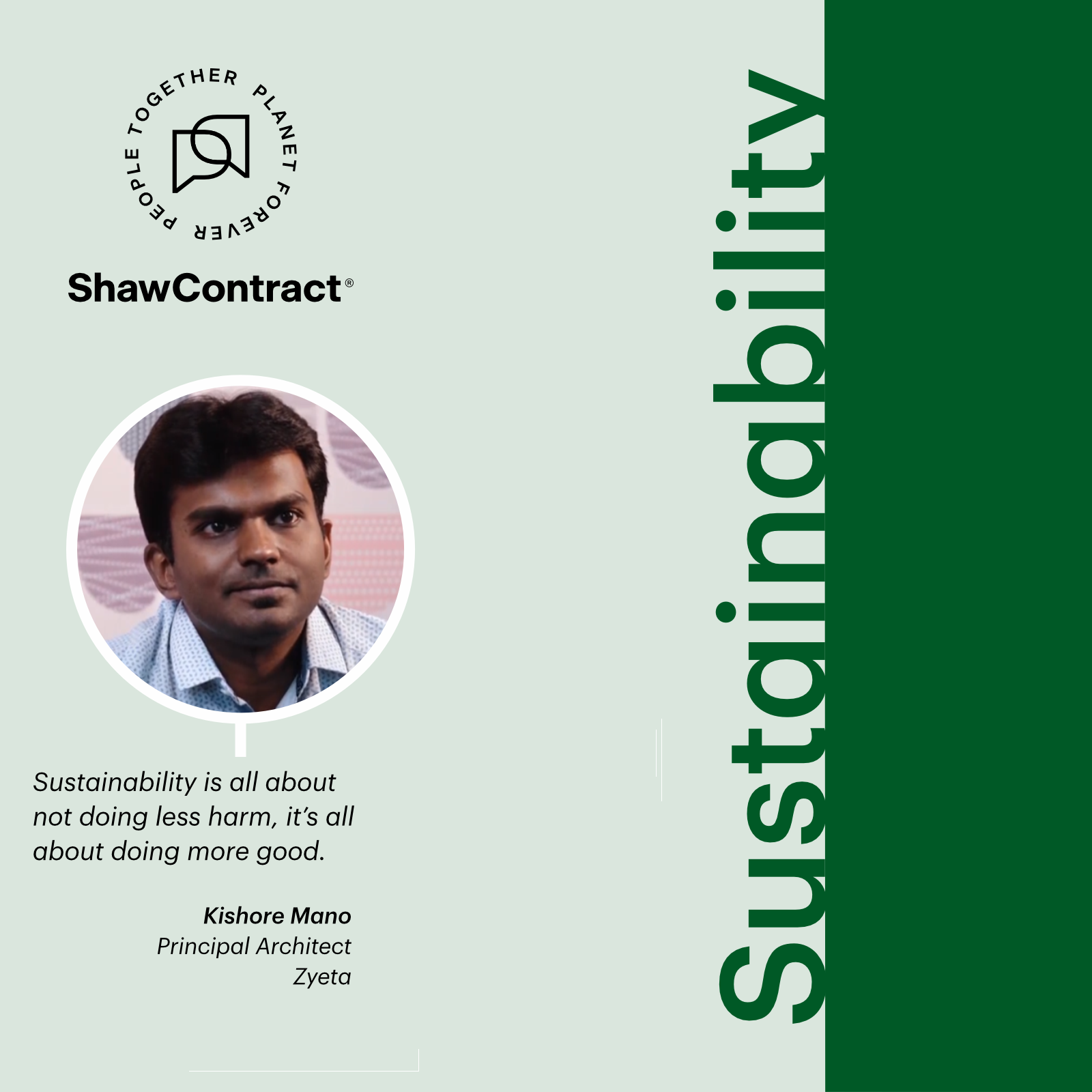 Kishore Mano - Principal Architect, Zyeta
Sustainability. Doing less harm and more good. Kishore on LEED, WELL, Circular Design and Flooring Stability.
Kishore holds forth on the sustainability parameters the design firm considers while choosing floor tiles for projects while refering to the new project in Hyderabad that commanded the premium LEED Platinum rating.