Design insight: An open office concept to attract open minds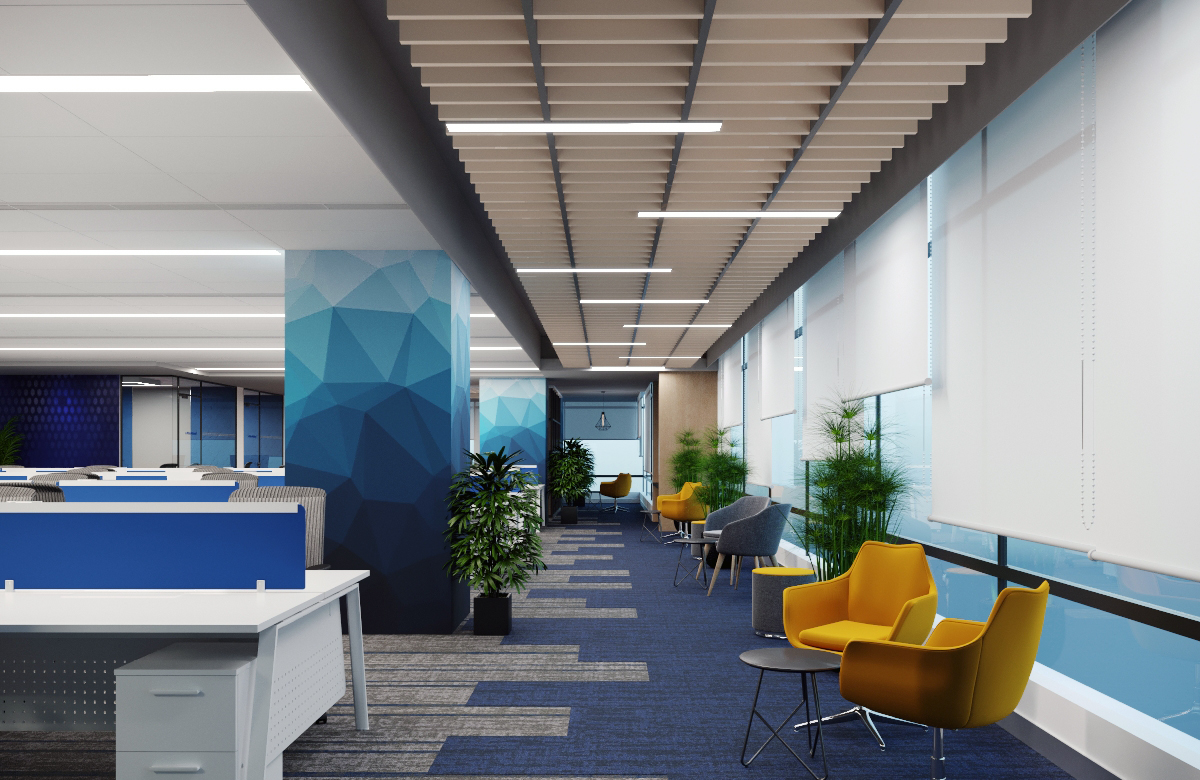 The project comprised 3700 Sq. Mt. of carpet area (of the total 22,560 Sq. Mt. built-up area) on the seventh floor of a building in Hyderabad's premier business district. The design team recommended an open office architecture that minimised walls and maximized natural gifts like sunlight and fresh air.
The design idea was to divide the entire area into utility specific zones, while conveying the character of each through distinct elements. It was important for every element to sync with the overall interior design language of the workspace in an appealing and aesthetic manner.
Design action: A kaleidoscope of floor tiles from Shaw Contract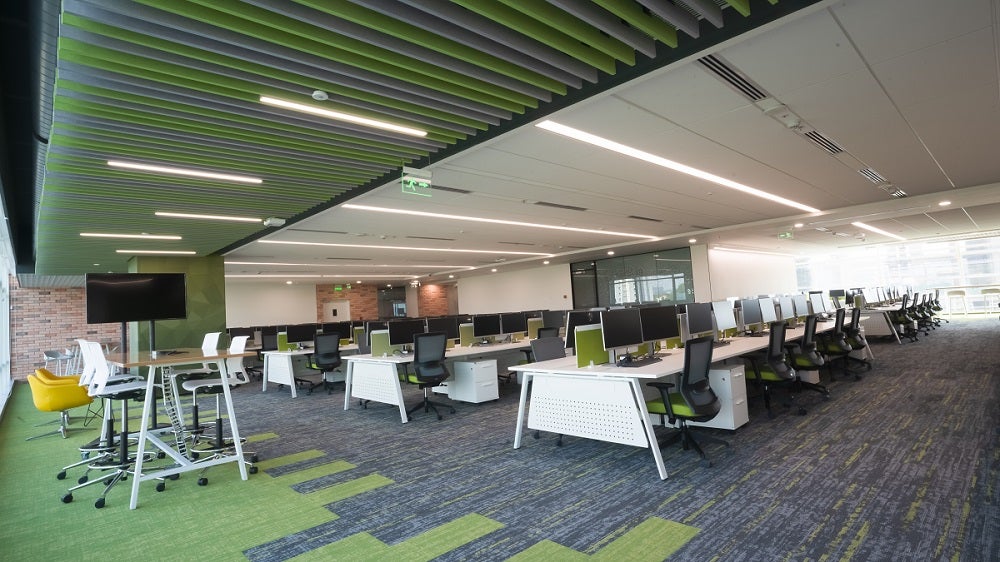 The design team chose Shaw Contract's Assembly collection of carpet tiles. The team narrowed down to five styles within the collection including Support 5T267 (workspaces), Surface 0515V (training room), Pigment 0365V (collaboration areas), Convene 5T269 (conference room), and Establish 5T268 (waiting areas).
The team's design mastery was reflected in managing the transition of floor materials from marble to vitrified tiles to carpet tiles. The colours and textures were chosen to aesthetically align with the adjacent surroundings, from brick and stucco walls to the film inspired cafeteria graffiti.
Lending authenticity to sustainable design

Living up to the larger vision of supporting the client's sustainability goals while definitively delivering corporate objectives.
VIEW VIDEO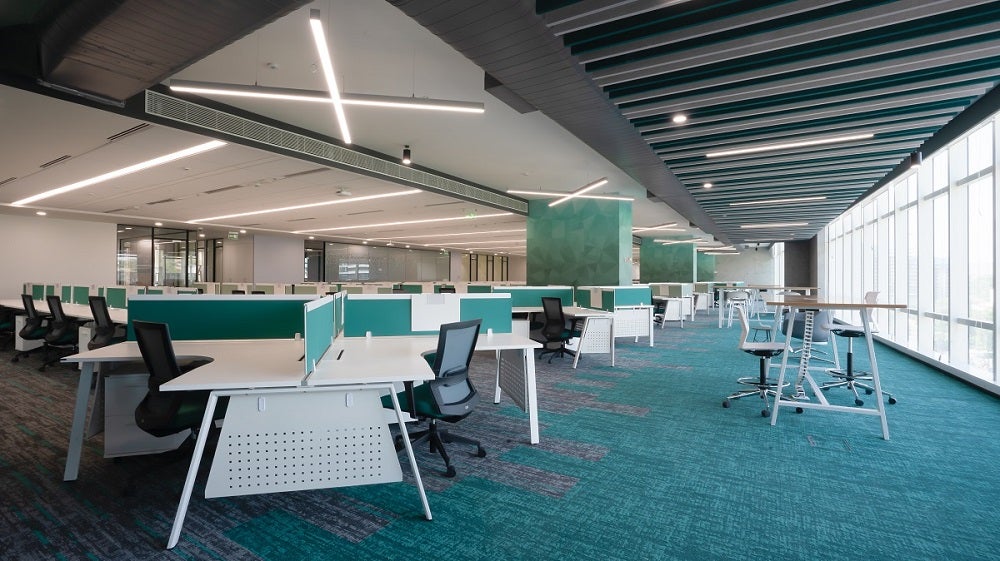 Result: Lending authenticity to sustainable design
Flooring serves the immediate purpose of safety and stability in an interior environment.
Shaw Contract's carpet tiles, however, lived up to the larger vision of supporting the client and Morphosis's sustainability goals while definitively delivering the corporate objectives.
The net result is a thoroughly comfortable, and sustainable, underfoot experience.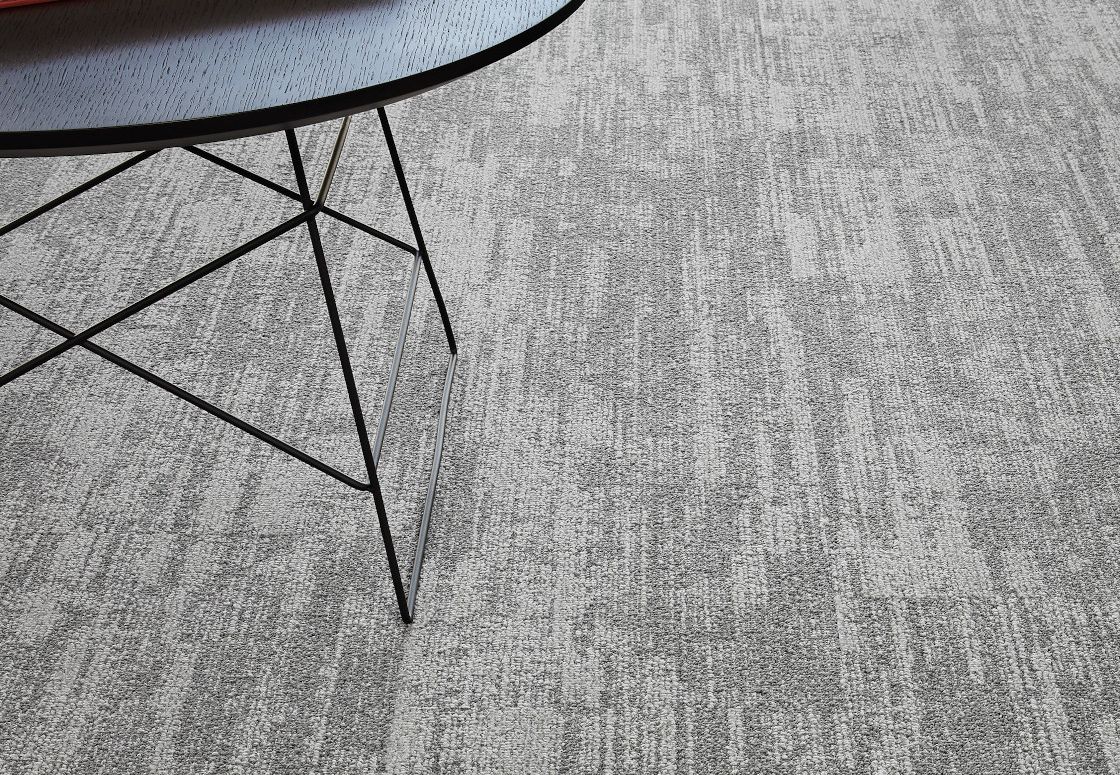 Establish Tile - Assembly Collection
The Assembly Collection
The places where we work, play, learn and heal are blending, becoming more flexible and multi-functional. Assembly represents a thoughtful approach to the floor that reflects the evolving needs of our interior environments.
Learn more