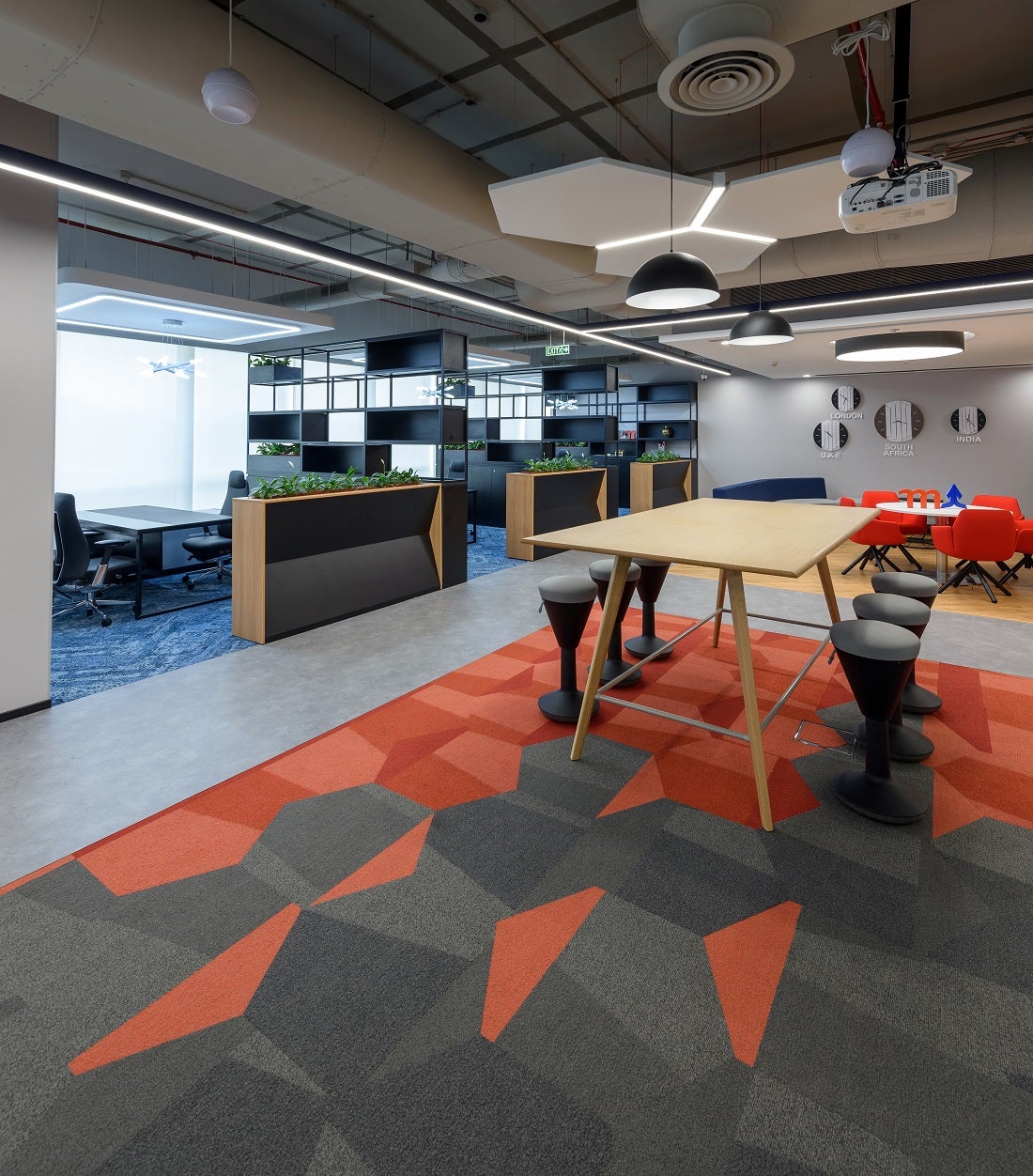 This being their first office in India, the company wanted to prove a point to its prospective workforce and customers across the world.
Purely derived out of a circle, is a hexagon. If bisected on the circumference by unchanged radius, followed by joining the intersections, the resultant is a hexagon. It is the ultimate extent of a line's conversion to an arc.
This symbolizes dynamism perfectly. Hence the team decided on a hexagon to be the mascot that would drive the floor's force

Material variety and colours that aligned with the client's branding
The team narrowed down on three collections from Shaw Contract's portfolio for the 10,000 square feet flooring area. Configure (Colour Shift Hexagon Tile 5T161, Base Hexagon Tile 5T159, Contact Hexagon Tile 5T160) for the Town Hall and Workstation areas, Surface + Strand (Surface 0515V) for the passage, and Haven (Familiar 5T235) for the Boardroom.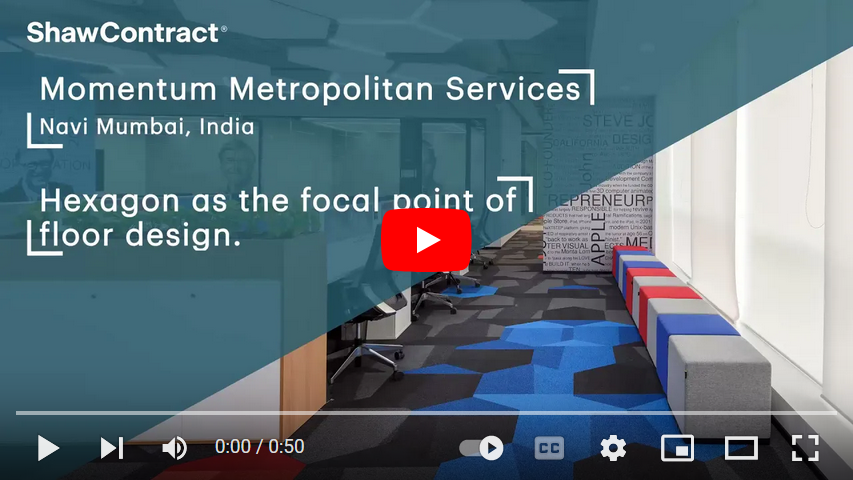 Setting the design tone for a new-age office

The hexagon as the mascot that drives the floor's force to exude energy and inspiration.
VIEW VIDEO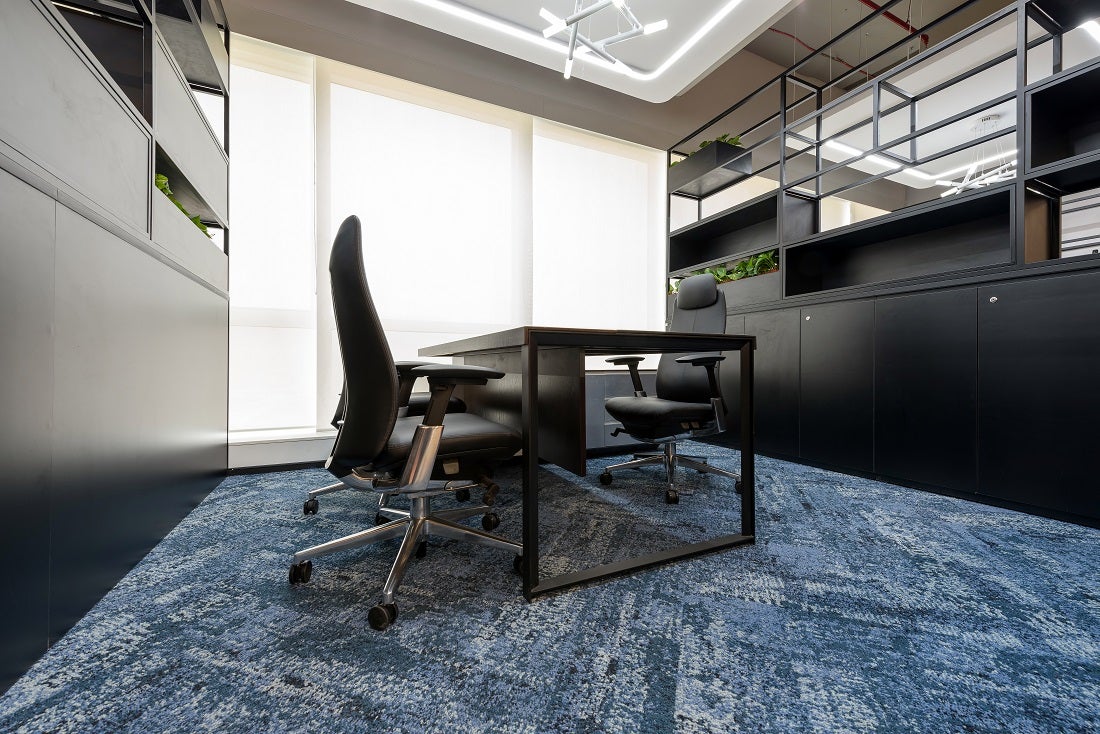 Result: A dynamic, fluid, and inspiring workspace
The outcome of the floor design was the power it brought to the overall interior design plan of the office.
The hexagon-themed flooring design infused energy, comfort, and visual beauty into the workspace.
To put it briefly, the said office space transcends the boundaries between the employee and the employer to make it simplified, flexible and free flowing.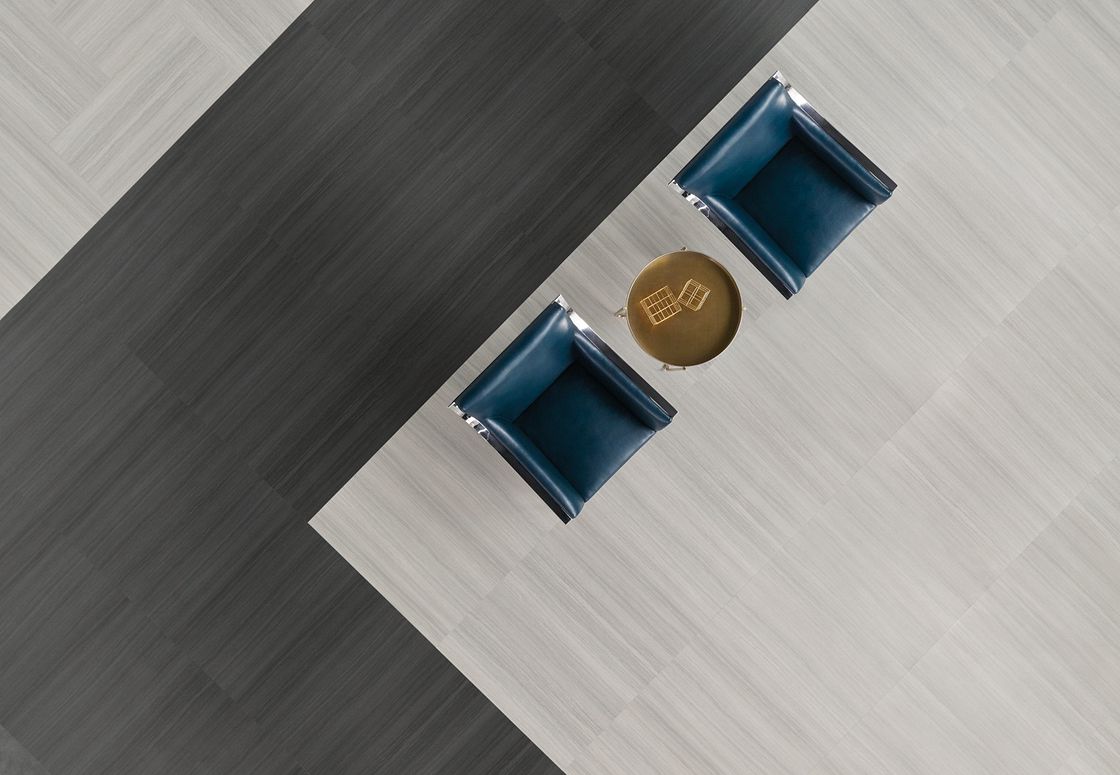 Establish Tile - Assembly Collection
Surface + Strand Collection
Concrete characteristics. Linear stone. Composed balance in 18x36 resilient tiles. Subtle visuals let you mix styles and add scale. The 20 mil wear layer is perfect for heavy commercial traffic and the improved surface finish minimizes scuffing, for enhanced performance and durability.
Learn more