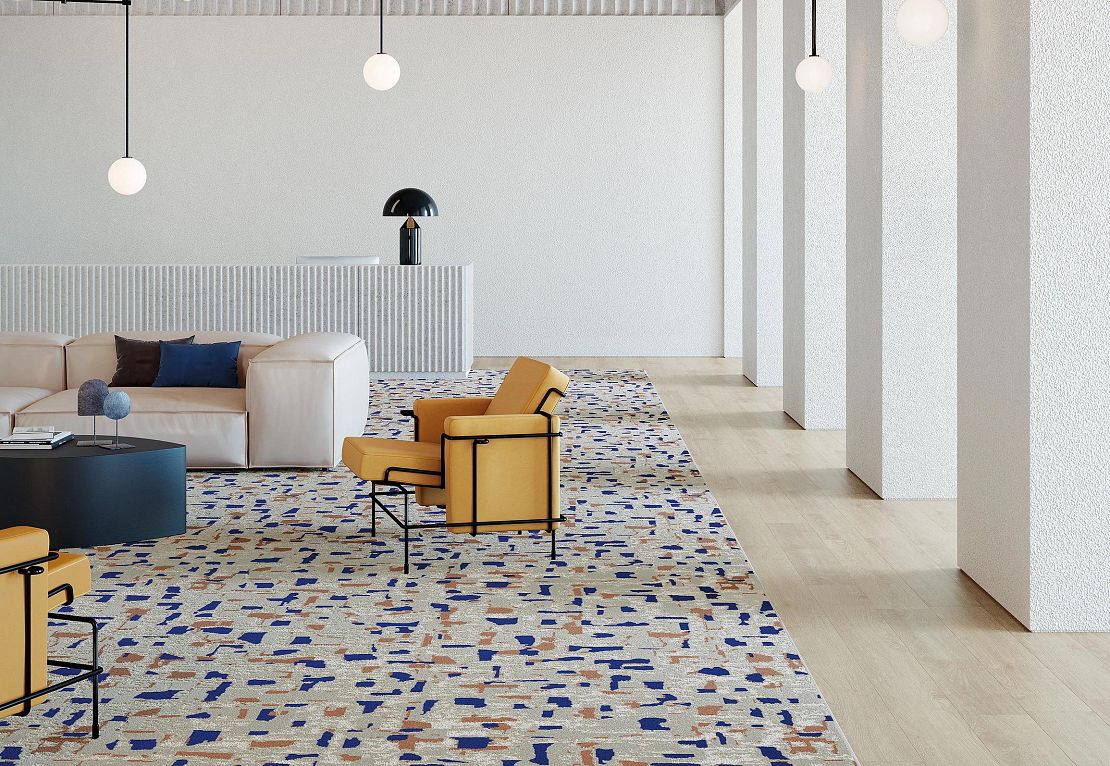 SHARE (BROADLOOM 5A260) IN EMPATHY (01100) | INSTALLED AS A RUG AND
INCLUSIVE (COREtec® 4068V) IN CHAMPAGNE (68705) | INSTALLED STAGGER
Grounded in Community
Connecting to nature, community, and each other gives home a whole new meaning. Our variety of product platforms provide solutions for every space within the built environment. At Shaw Contract our products are thoughtfully designed and manufactured with material health as our framework, ensuring our products contribute to safe, comfortable spaces for residents to gather, connect, live, work, and play. We help set the stage for a comfortable daily life.
Design Awards Call For Entry
To submit a project for the 2023 Design Awards please login or create an account here.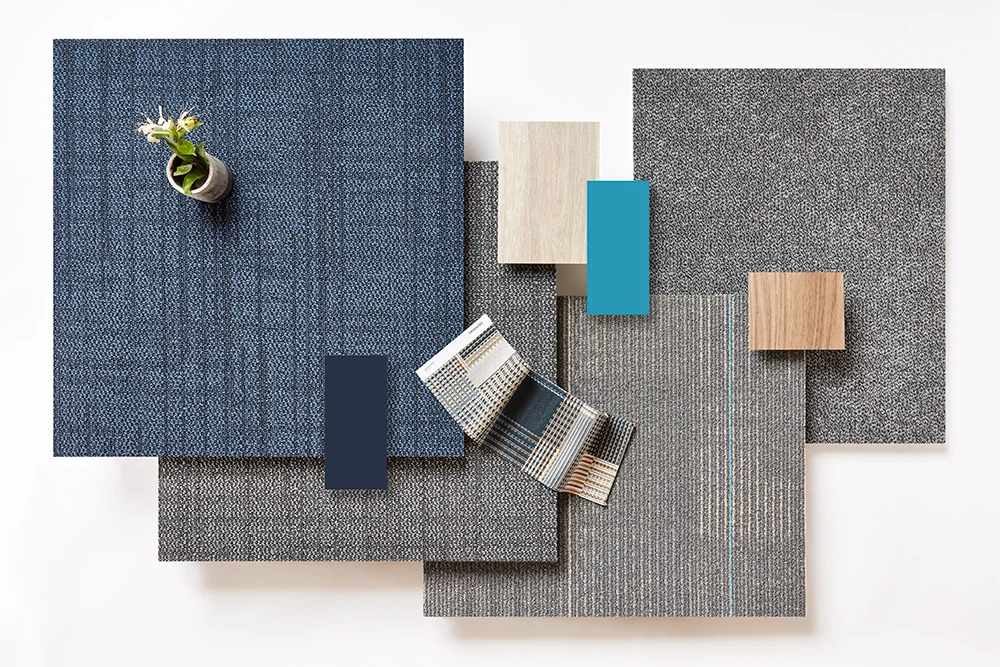 Design on Demand​
Speed of delivery and exceptional choice come together to define our offering of quick ship products. Get hundreds of tile and broadloom products shipped in four weeks or less, with select styles in stock and ready for immediate shipment in two weeks or less. Expedited delivery ensures the design is fast tracked for projects that demand fast turnarounds without compromising creativity.
EXPLORE QUICK SHIP
FLOORING IS FOUNDATIONAL TO LIVING​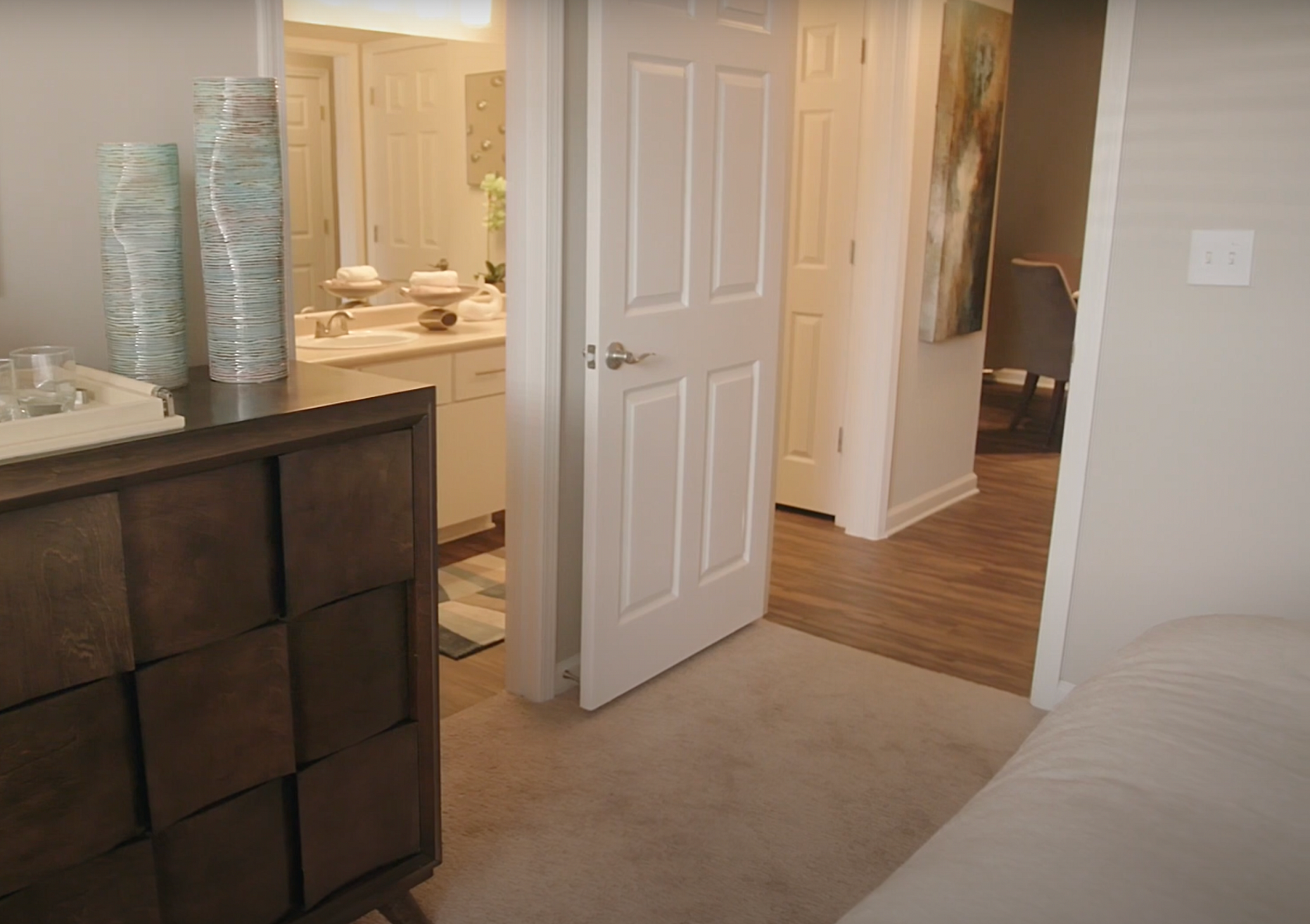 Understanding Sound in the Home
According to a survey of property managers, sound is the 3rd most frequent complaint of residents in multifamily properties. Understanding impact sound from the beginning of a project can help you and your client avoid unwanted noise disruption and complaints. ​
​
To learn more about the impacts of sound, contact your local Shaw Contract Account Manager to schedule our CEU; Acoustics, Flooring and the Built Environment.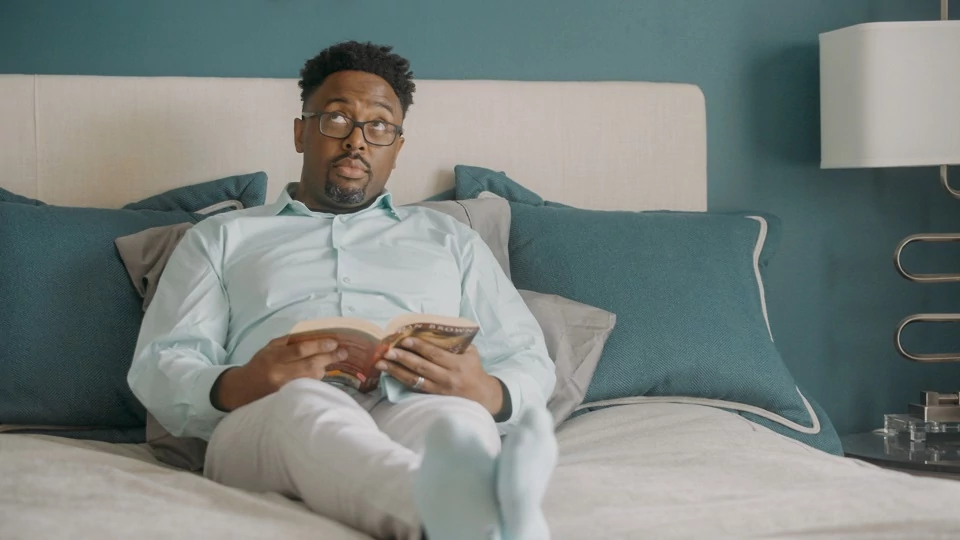 Hear only what you need to
Noise is one of the top three complaints of residents, along with maintenance and communications. Avoid this loss of revenue by understanding what flooring materials can impact your building's soundscape.
Sound Advisor™, a patented tool from Shaw Contract, is designed to help you hear the acoustic difference between a variety of hard and soft surfaces, with or without underlayments. Simply select the floor and ceiling construction for your project, apply the flooring choice and Sound Advisor™ will allow you to experience the sound of an IIC score.
DISCOVER SOUND ADVISOR™
Let us bring your space to life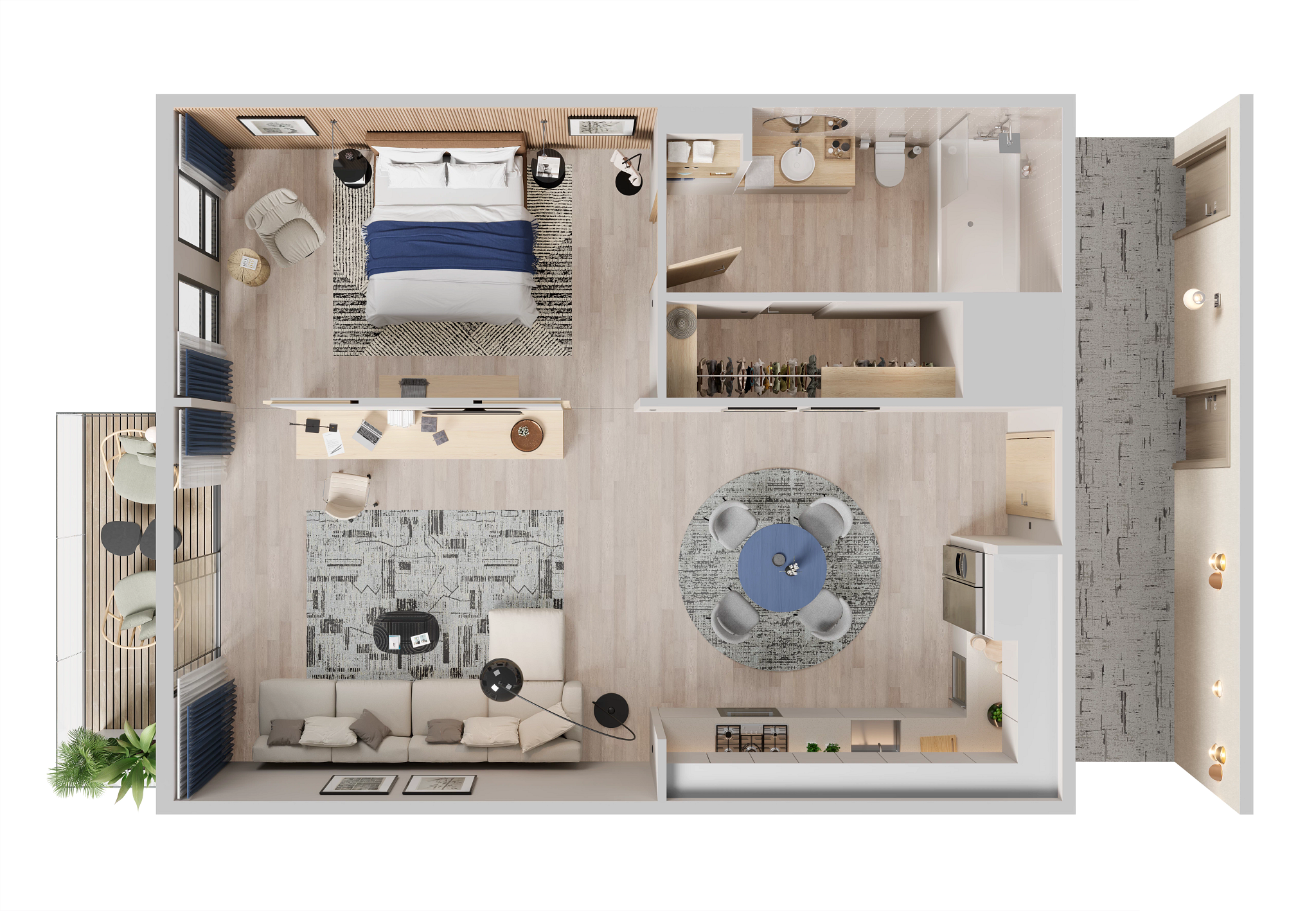 EXCHANGE (CARPET TILE 5T304) IN WOOL (01105) | INSTALLED ASHLAR AND
RESIDE 8 MIL (LVT 4099V) IN REST (94121) | INSTALLED STAGGER AND
METHOD (11X11 FT CIRCLE RUG G092R) IN METALWORK (77555) AND
JOIN (6X9 FT RUG G042R) IN SMOKE (68500) AND
EMBRACE (12X15 FT RUG G001R) IN TRADITION (01105)
Design Services
Our visualization team is available to create rendering files based on floor plans, design inspirations or sketches you provide which includes:
- concepting
- custom installation layouts & room scenes
- 2D conceptual renderings
- estimating
- installation guides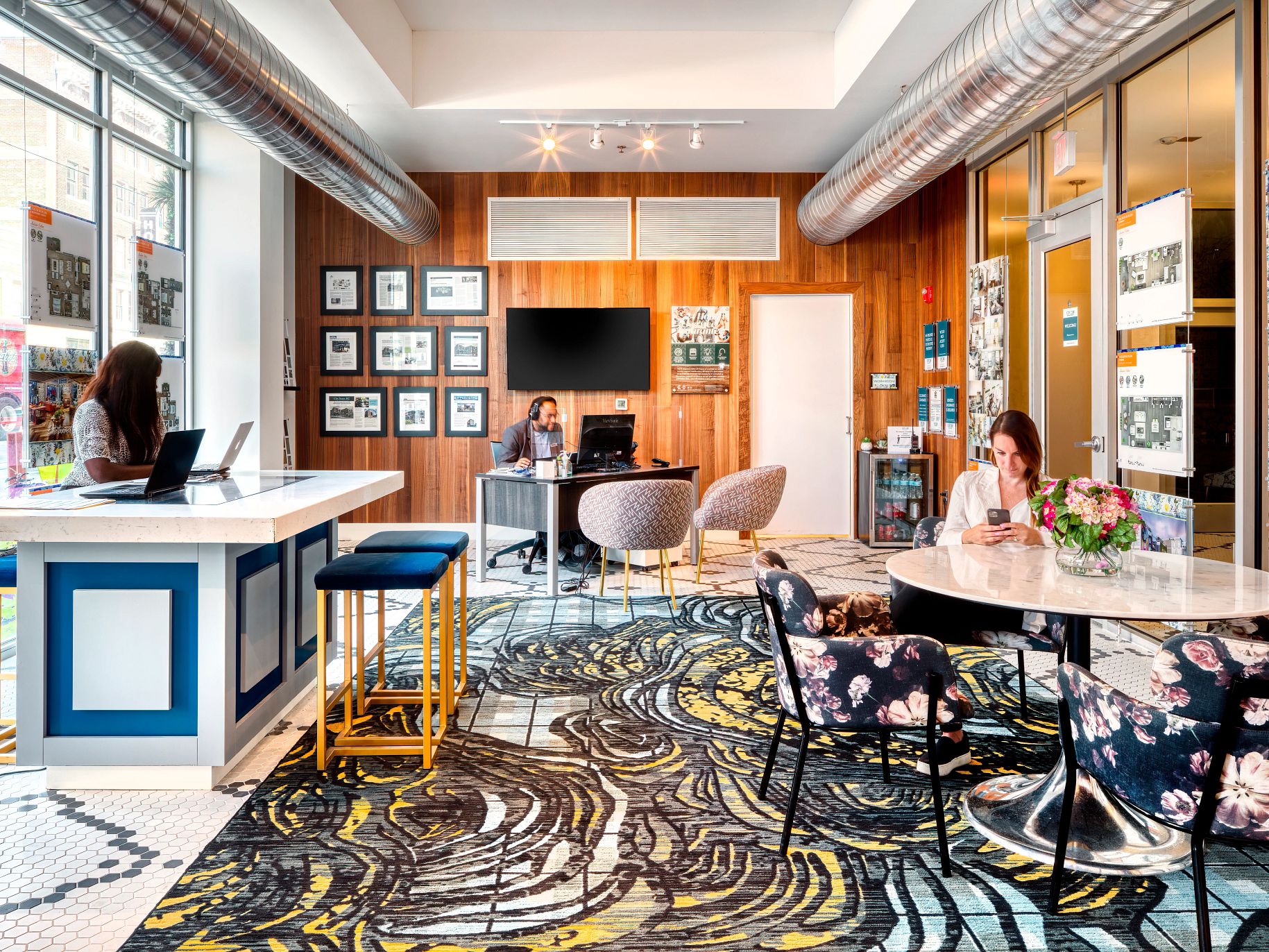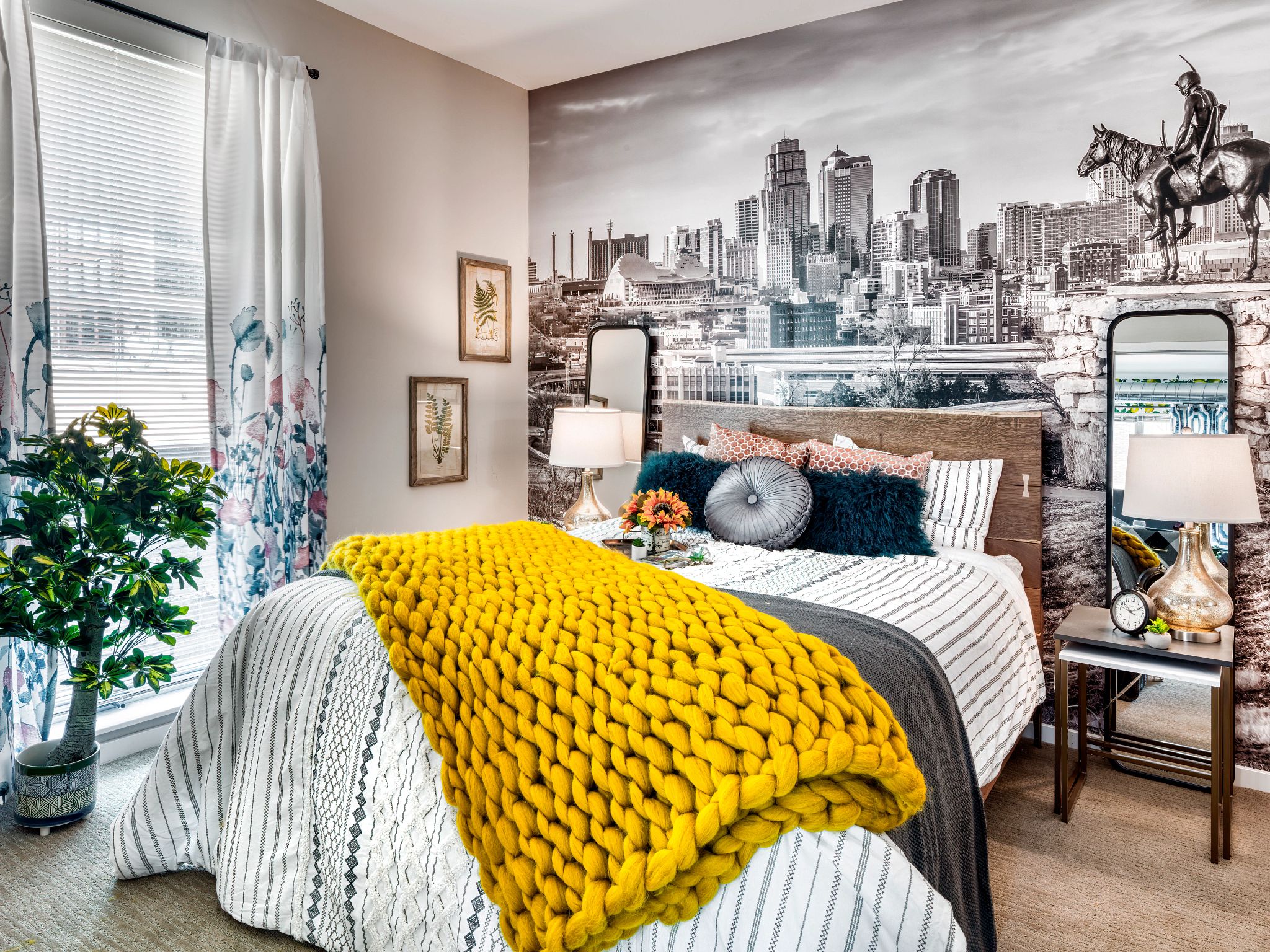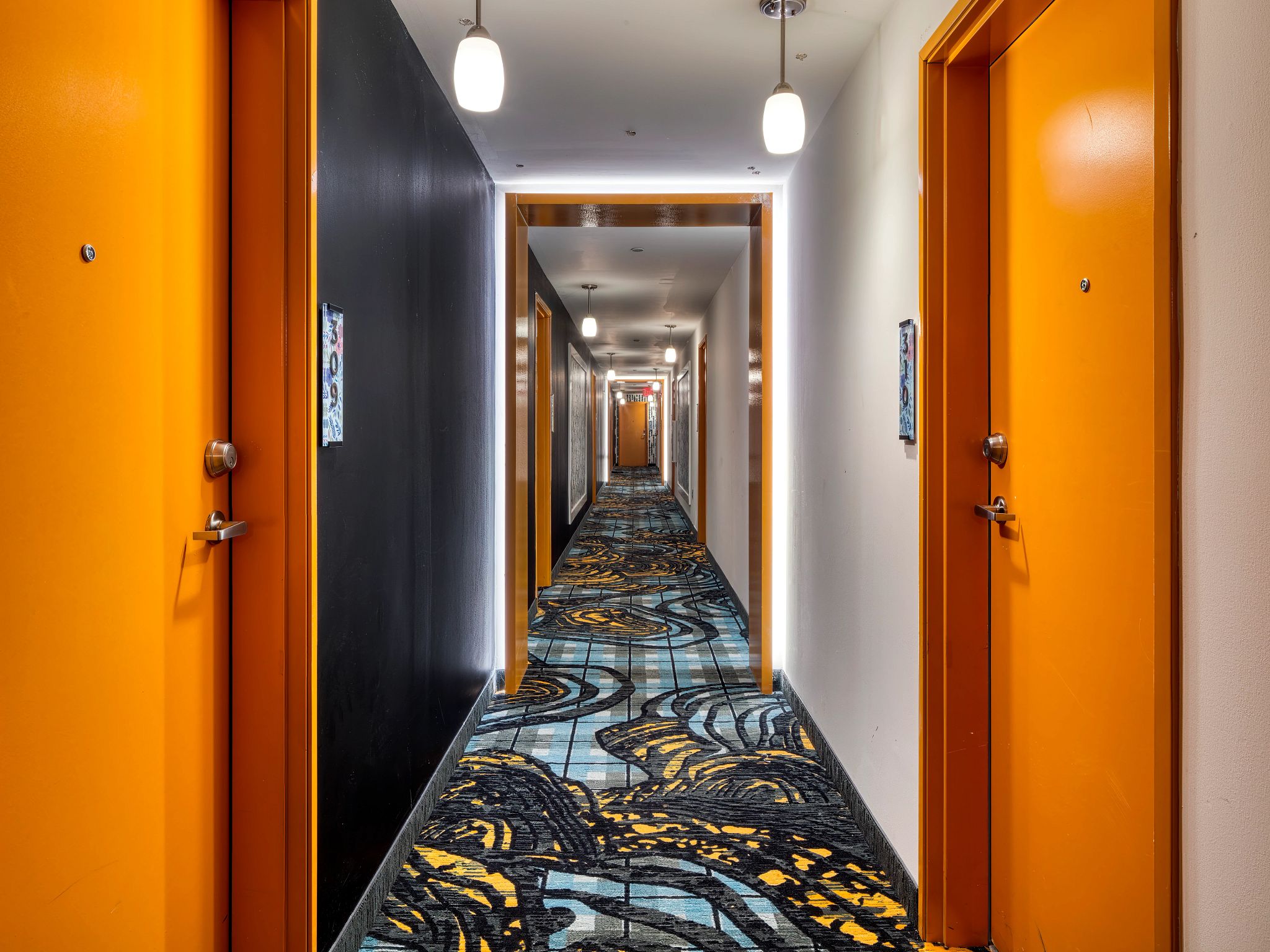 Project Profile: City Club Apartments, Crossroads
Kansas City​
City Club blends hospitality with resident living in an artful new property designed to focus on their residents. From resort-class amenities to 24/7 concierge services, City Club Crossroads provides an inviting atmosphere for residents to socialize and relax. Set in the Crossroads Arts District, residents can explore the city or connect with others during planned resident events, such as happy hours and outdoor activities. Crossroads is setting a new standard in multifamily living by creating an environment where residents can live, work, and play with community at the center of it all. ​
​
"Hospitality that makes you (your dog and cat) smile, a guarantee of service that makes your life enjoyable, with a commitment to doing good and being social responsible. " City Club.