HOW TO: CREATE PRODUCT BOARDS ON SHAWCONTRACT.COM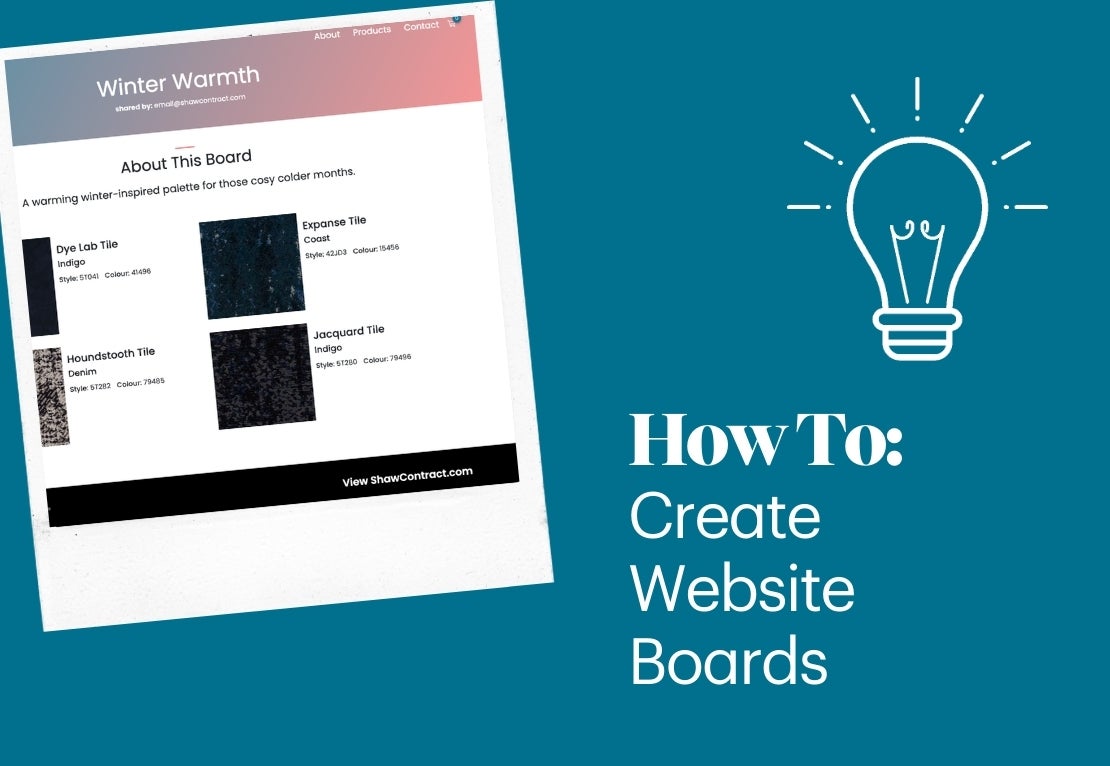 Create your own custom product board on shawcontract.com to create a unique way to display our products digitally. Select any products from our extensive range (including carpet tile, broadloom, and resilient), add them to a unique board featuring custom descriptions, and share with anyone at the click of a button.
Create your account today to access this feature + much more!