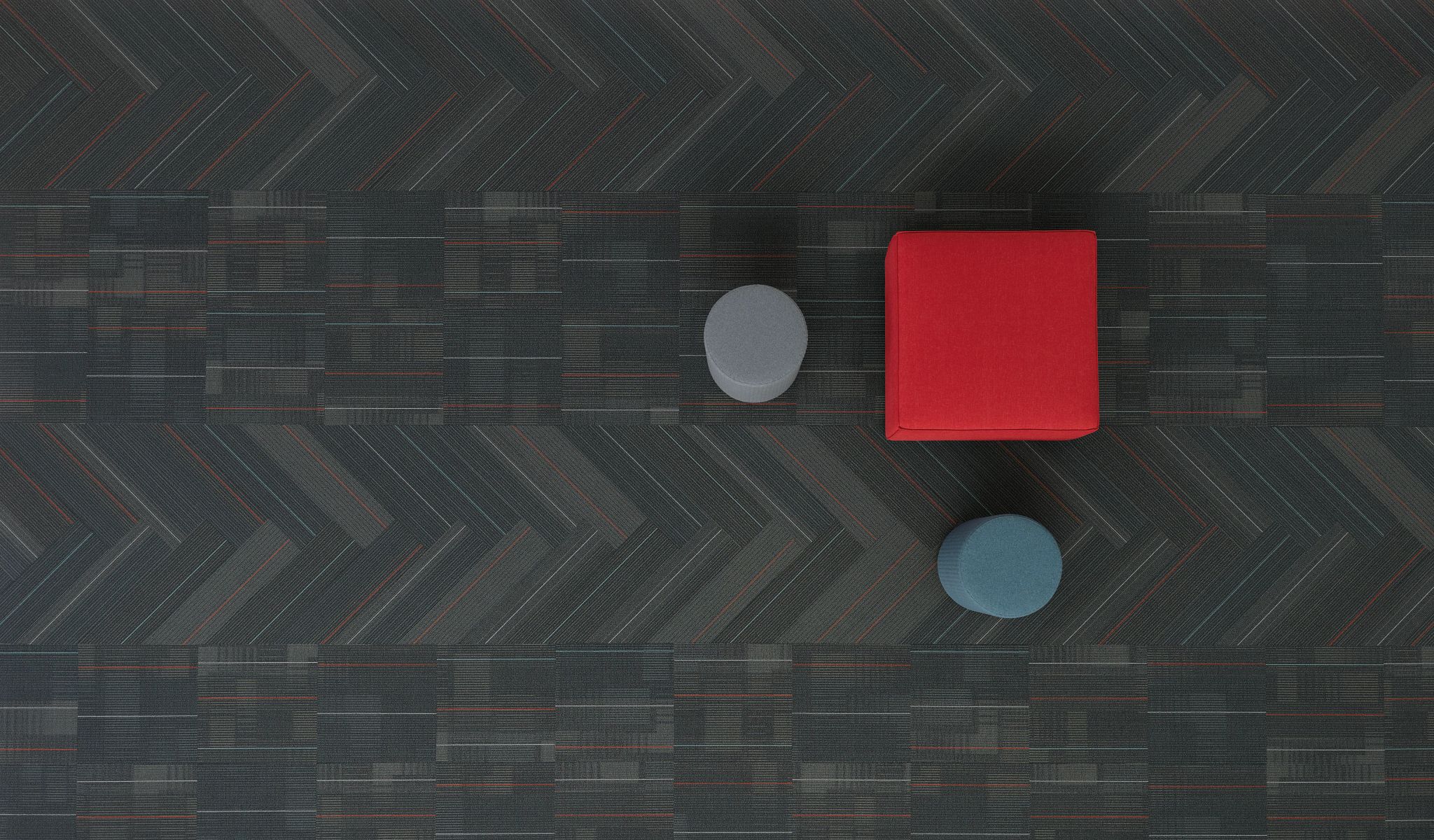 EcoWorx® ES Custom Backing
Shaw Contract has invested in material health with EcoWorx® ES Tile our premium PVC-free carpet tile attached adhesive backing, the first flooring product to be Cradle to Cradle Certified®. EcoWorx® ES weighs 25% less and has superior tensile strength when compared to traditional PVC backing, resulting in significant carbon reductions during transport and ensures industry leading durability. EcoWorx® ES tile has a lifetime warranty. At the end of its useful life, we'll reclaim and recycle EcoWorx® ES backed carpet to make more EcoWorx® ES carpet products at no cost to you through our re[TURN] Environmental Guarantee.
EcoWorx® ES, with attached peel-and-stick thermoplastic hot melt pressure sensitive adhesive, is releasable and re-attachable. The attached adhesive reduces down time on a project allowing you to move into a space faster, it can be walked on right after it is rolled. EcoWorx® ES eliminates the need for additional adhesives and has a lower VOC than most traditional wet adhesives.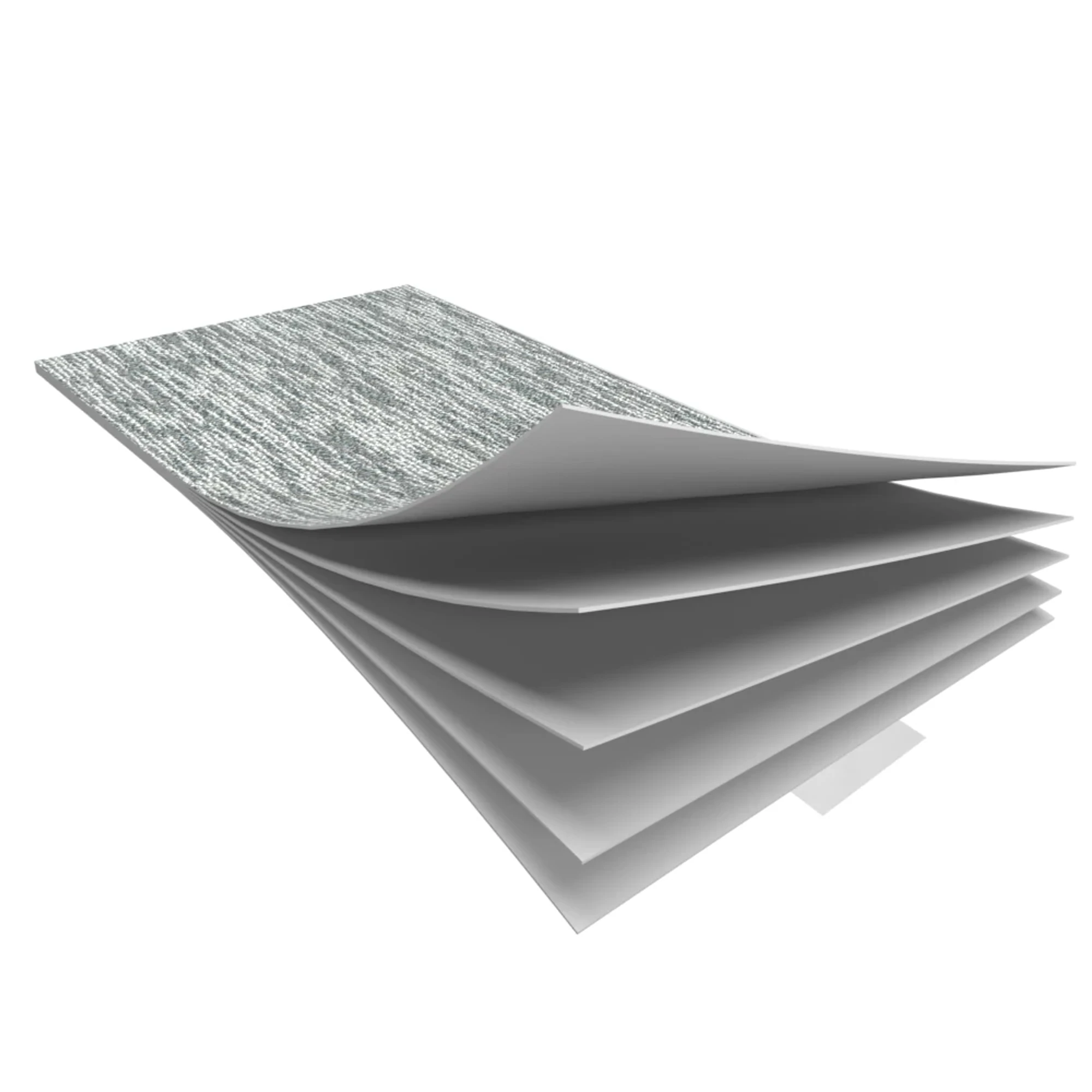 Backing Layers
Face Yarn -

EcoSolution Q® fiber provides long

lasting durability and stain resistance.

Primary Backing -

High-strength primary backing adds dimensional stability to the product.

High Performance Precoat -

High-performance precoat provides maximum tuft bind, ensuring all tufts stay in place.

Thermoplastic Compound -

Thermoplastic Compound laminate

bonds the carpet face with the backing for superior strength against delamination.

Fiberglass Reinforcement -

Fiberglass Reinforcement creates

unmatched stability.

Thermoplastic Compound -

Thermoplastic Compound encapsulates the reinforcement layer.

ES Pressure - sensitive hotmelt adhesive with releasable liner.