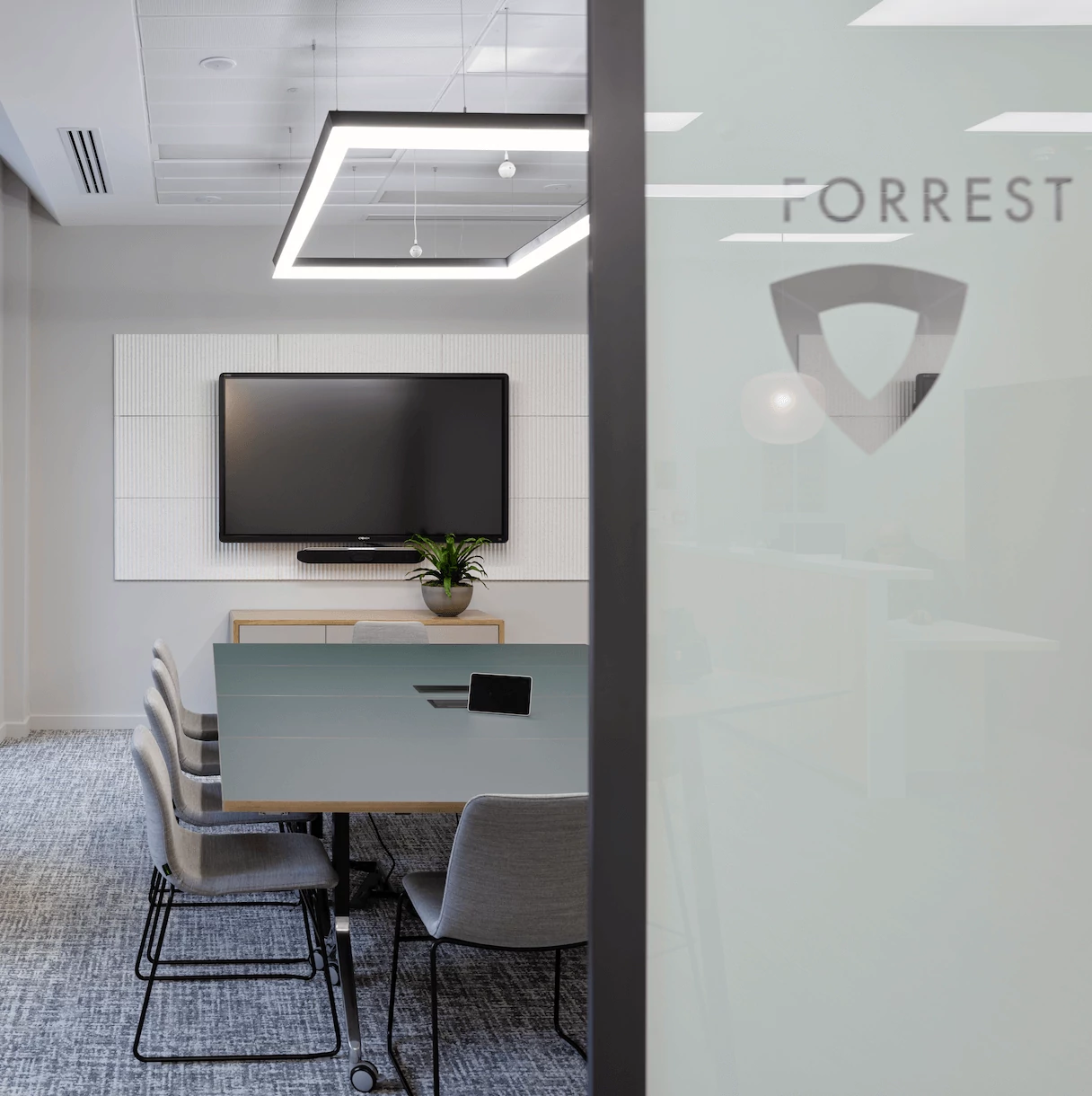 The Medical and Dental Defence Union of Scotland (MDDUS) moved into new office space at 206 St Vincent Street in Glasgow, across the building's ground and first floors. The Grade A office space was created following a comprehensive refurbishment of the building. With a focus on employee wellbeing to include outdoor breakout spaces, modern shower facilities and cycle racks, the building's prominent corner location also offers extensive natural daylight.
Awarded a "very good" BREEAM rating for sustainability, architects MLA specified Shaw Contract's carpet tiles, made "down the road" in Sanquhar, for the interior fit-out. Carbon neutral collection Suited in style Textile was specified across different meeting spaces and gives a smart, textured aesthetic to the floor.
A range of complementary styles from Living Systems, also a carbon neutral collection, was chosen for the open plan workspaces, and bring a connection to the outside with an organic, nature-inspired look.
The new office has been designed to reflect the values of MDDUS and creates open, flexible and shared spaces. Fewer desks allow a focus on collaboration and sociability, whilst the look and feel was designed to reinforce the brand and reflect their core values.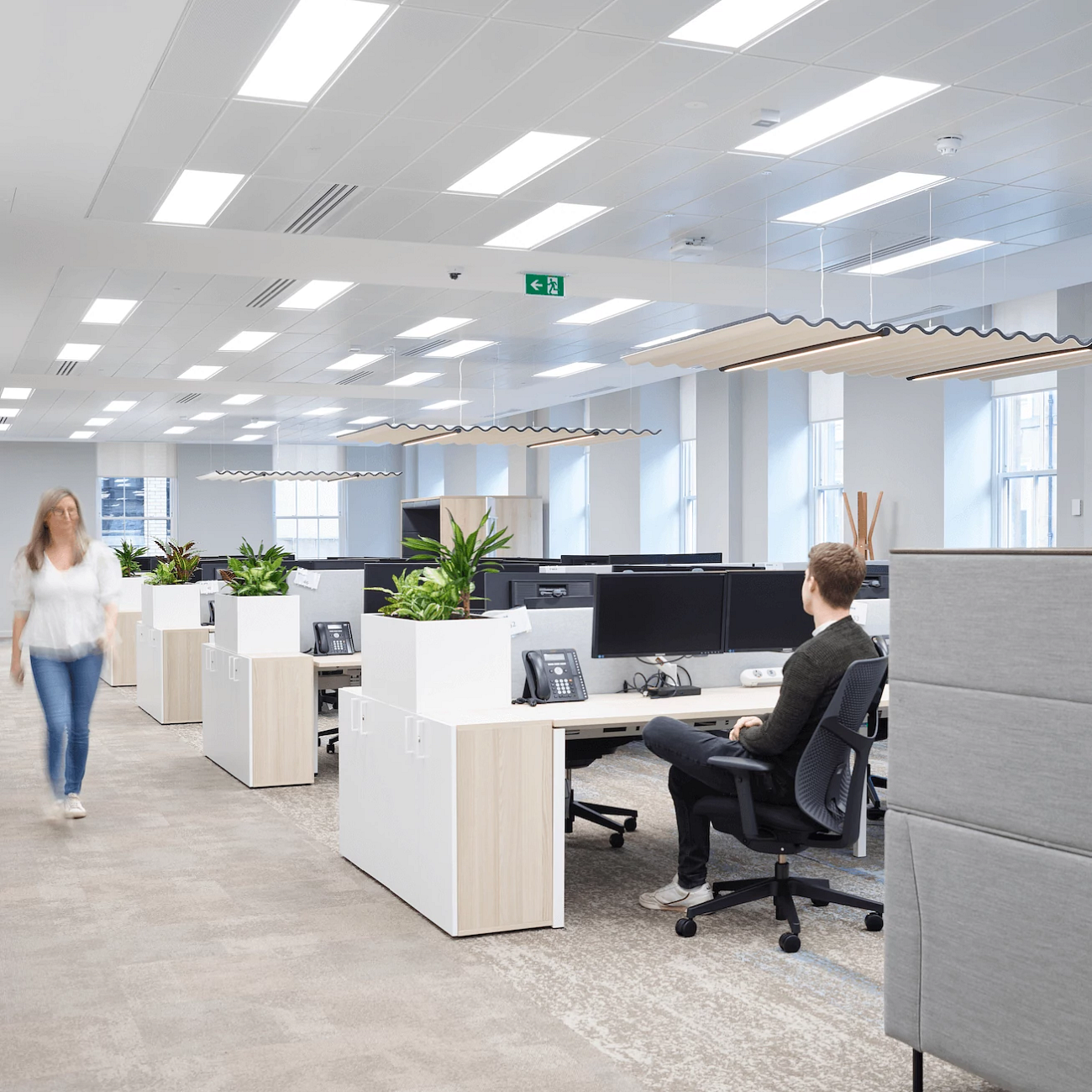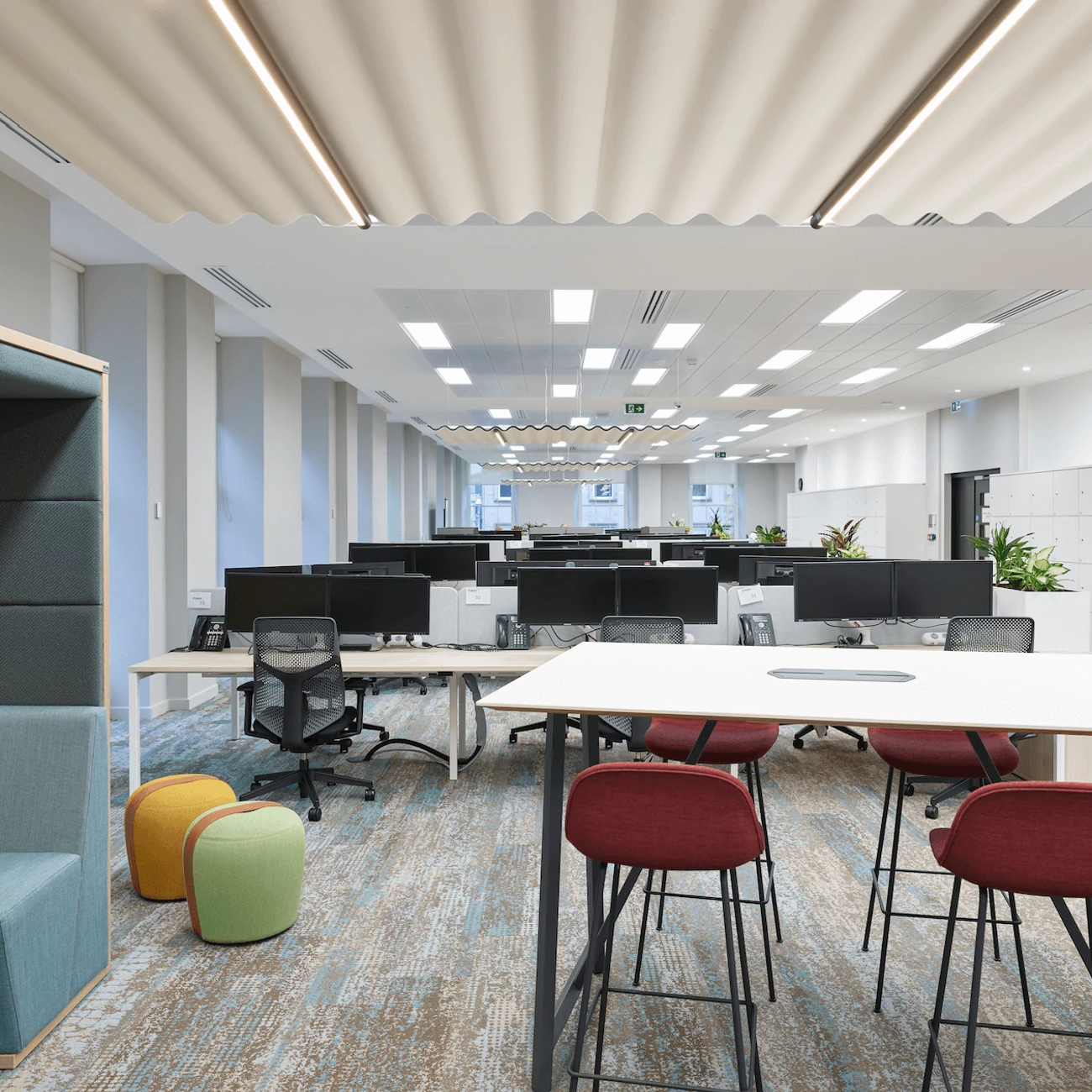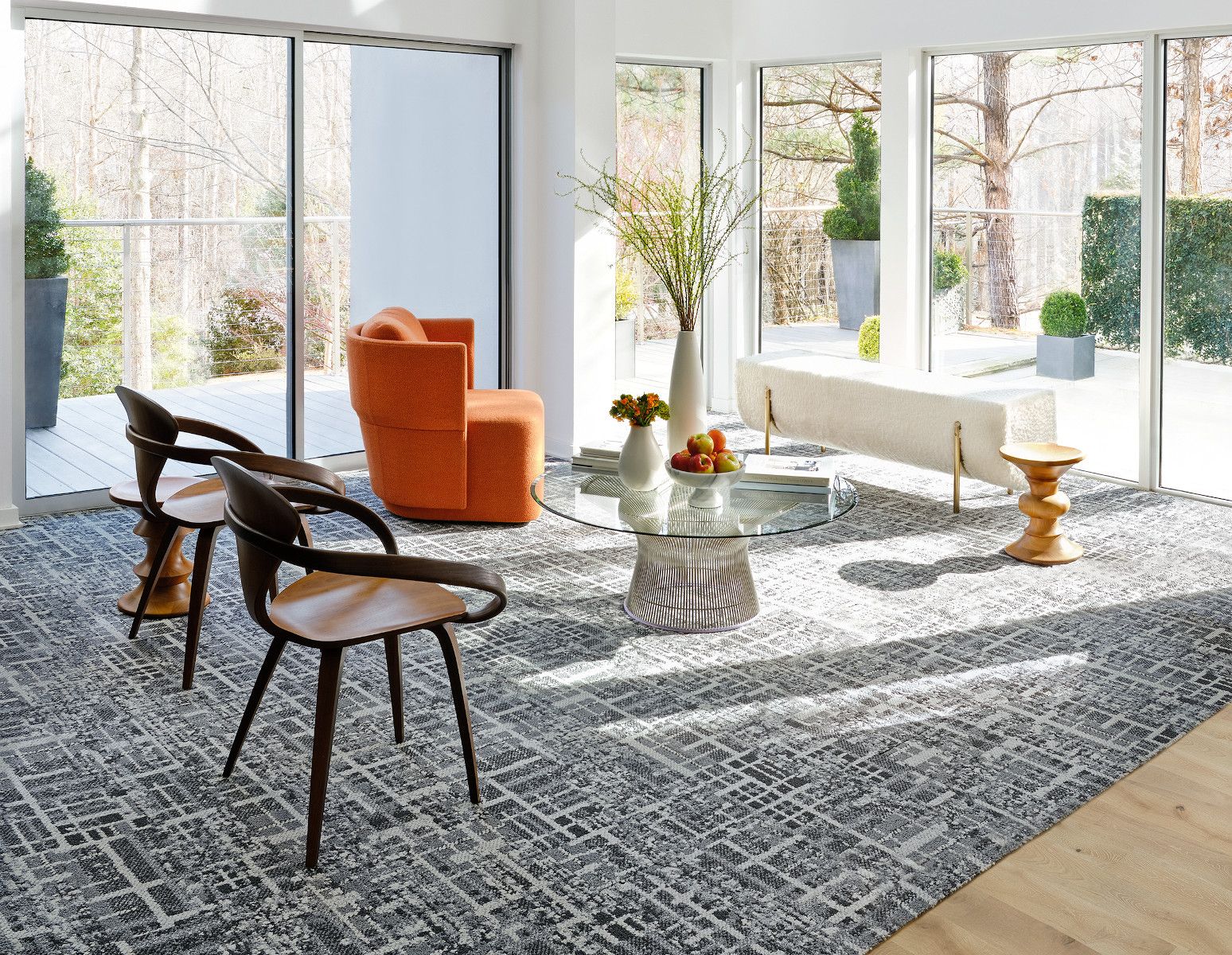 Suited collection
We respond to our environments in myriad ways, but the core of our responses are aesthetic, tactile or emotional. Suited draws upon all of these responses to both soothe and empower, inspire and engage. Suited brings innate confidence to each new space, evoking a sense of comfort and belonging. Now with two new styles - Beam and Braid, Suited is one of our carbon neutral collections.
View collection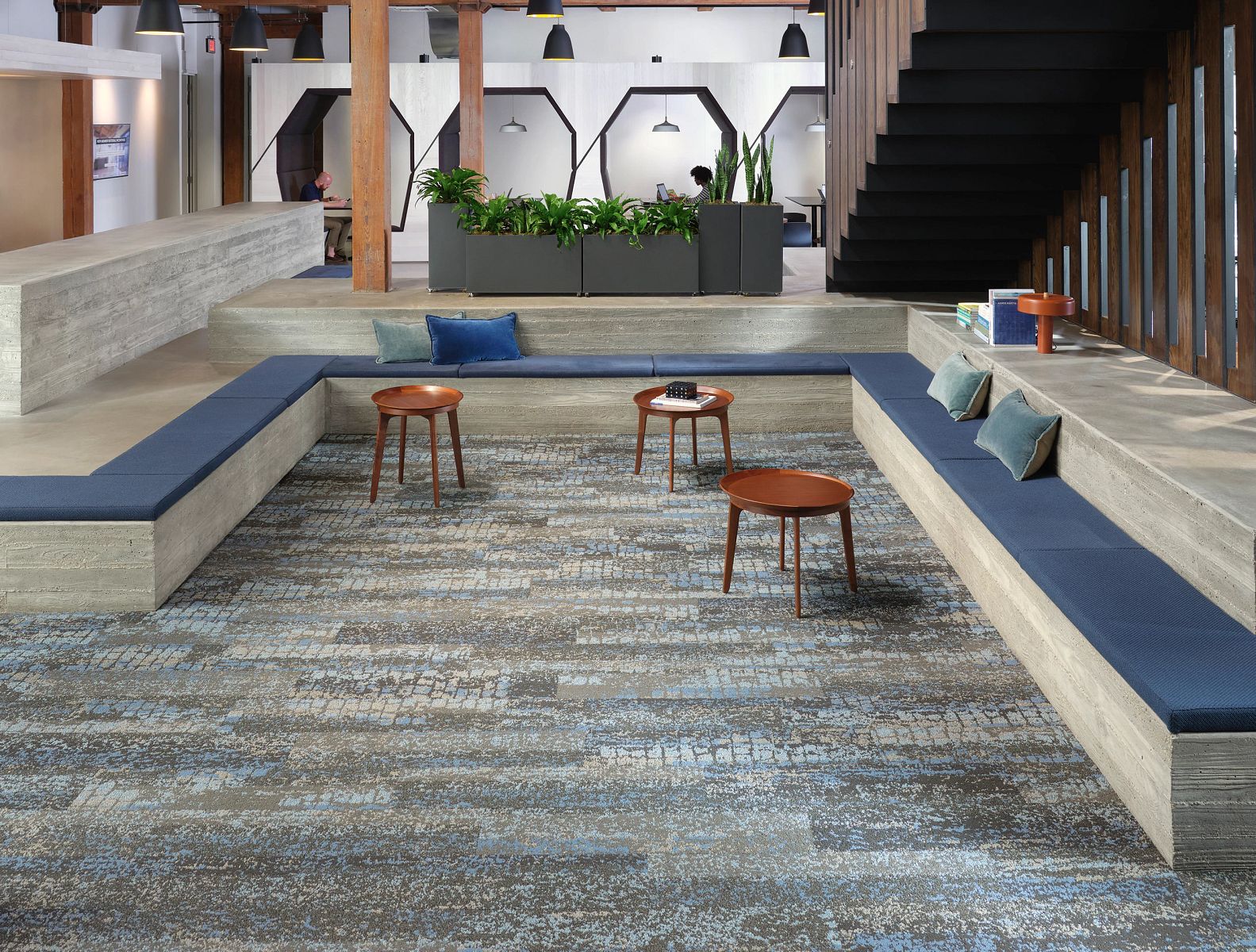 Living System collection
Step into a space designed to engage, evolve and revitalise the senses. Regenerative design influences this system-led collection with organic and textural aesthetics. The Living Systems collection provides a warm and holistic experience for the places where we work, learn and collaborate.
View collection