The fit-out of new workspaces for a leading tech company in Israel create a light-filled, warm environment. Located in the business district of Tel Aviv, the new Monday.com office was designed by Roy David Architecture with contracting firm Yaniv Engineering and project management firm by David Raz Management.
Spanning eight floors, with office spaces, a gym and a fabrication lab, the design brief was to create a calm homely space using light and textured materials. Different shades of wood were used throughout the workspace to create a warm ambience and this can be seen in the corridor floors, the open space ceiling and in the staircase design which seamlessly connects all the floors.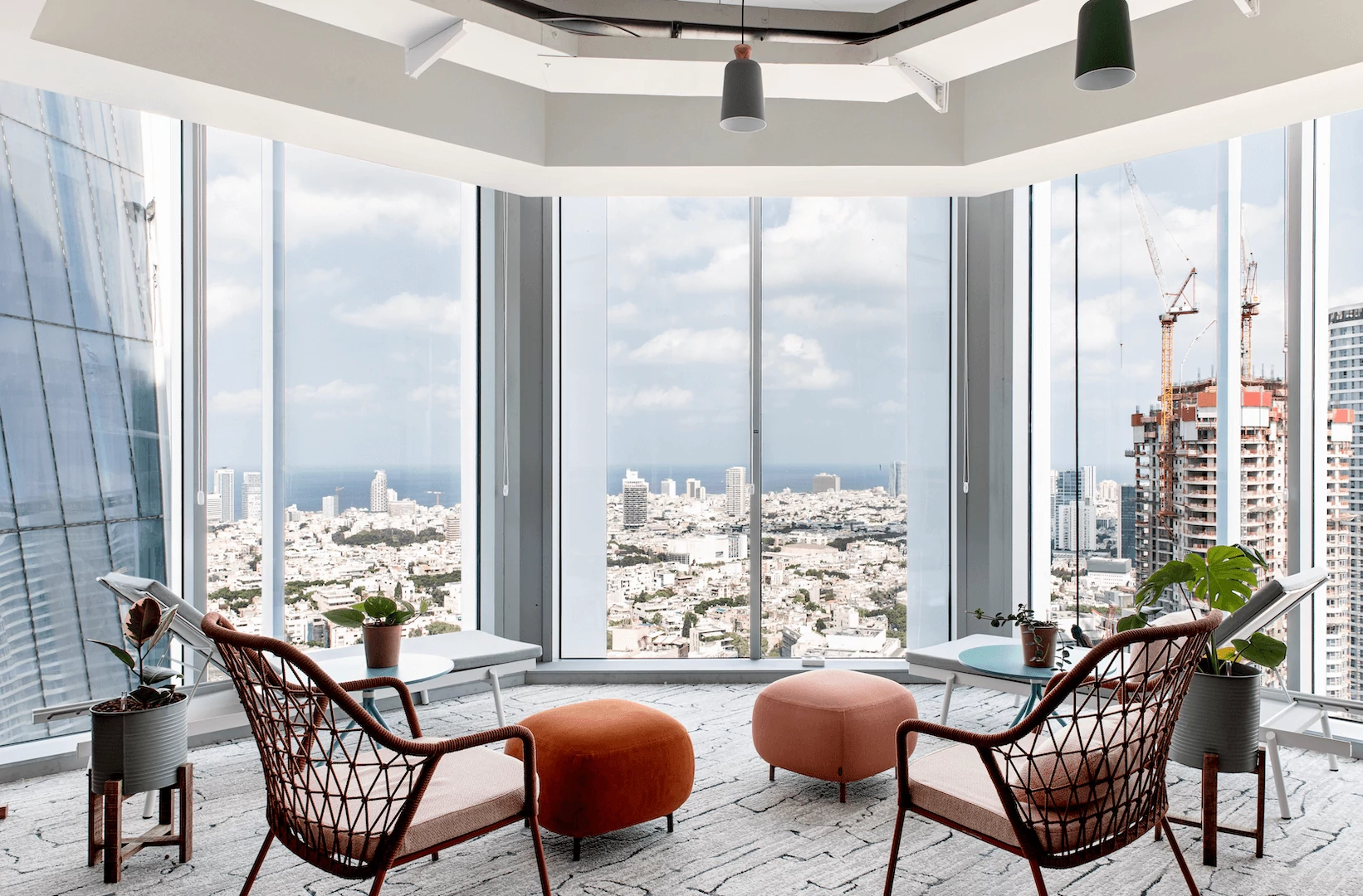 Keeping in line with the brand's culture and values, optimistic colours were incorporated overall to create a feeling of togetherness and inclusion. Each floor has its own unique colour palette and this can be seen in the customised ceilings, the meeting rooms, and the furniture dispersed across all the floors and cafés. The flooring and acoustic panels were also matched to this palette to create a holistic experience throughout.

To ensure maximum use of natural light, workstations are aligned against the glass facade of the building and each floor includes a café or multipurpose space for informal gatherings. The office layout consists of small meeting rooms and phone booths placed along the core of the building to allow focused based work while larger meeting rooms create a break in the open spaces.
Aligned dealer: Building and Architectural Services Ltd. (BAS)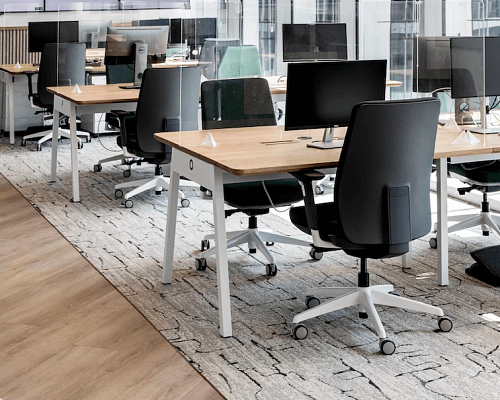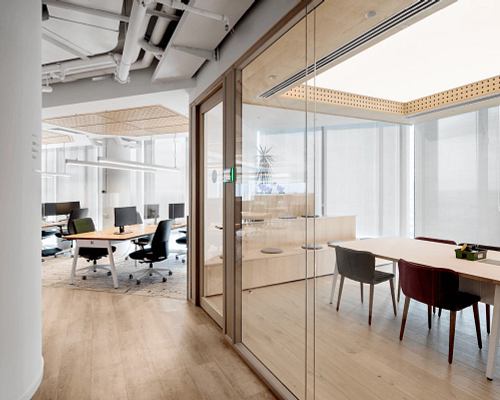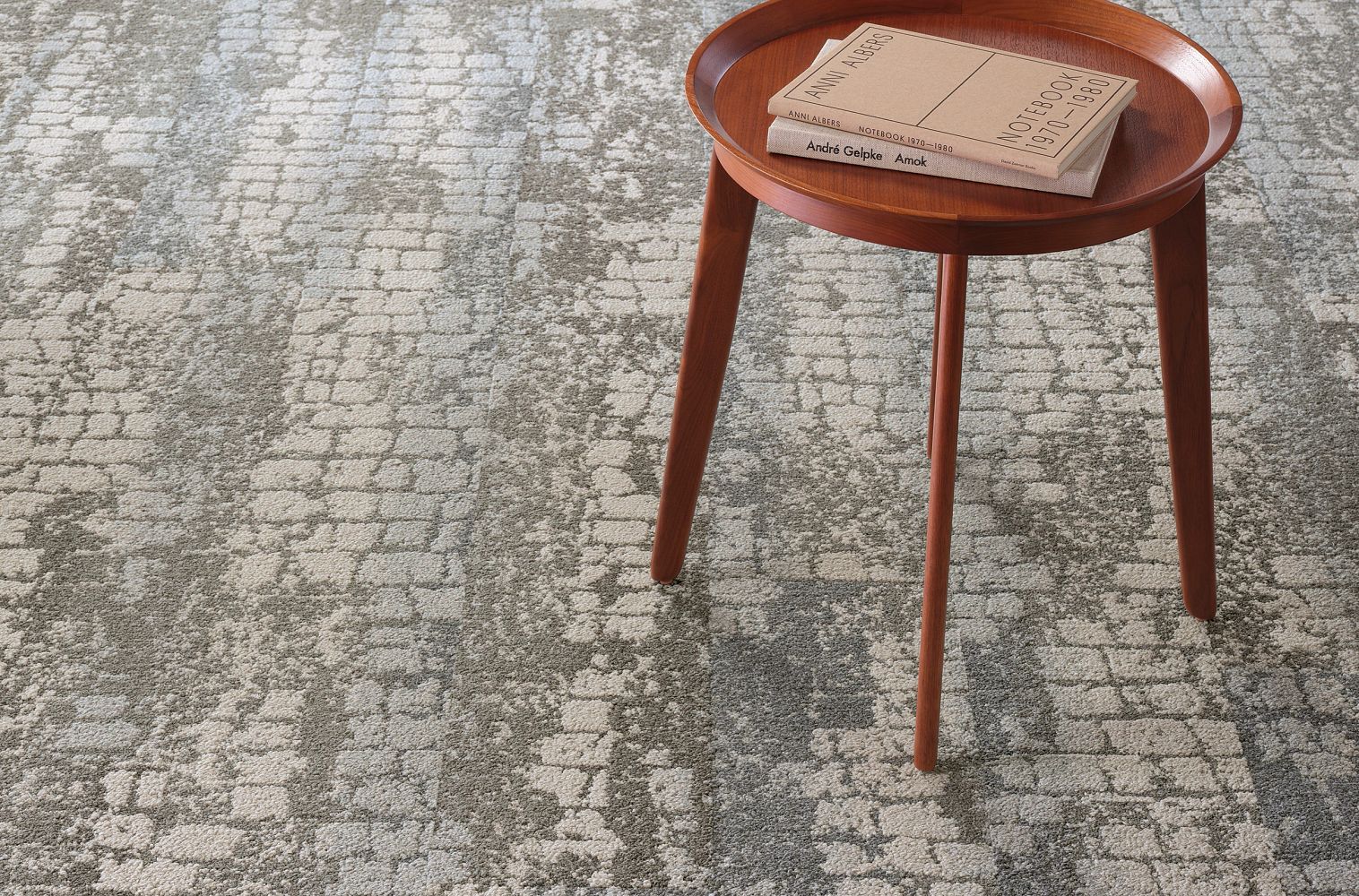 Living Systems collection
Step into a space designed to engage, evolve and revitalise the senses. Regenerative design influences this system-led collection with organic and textural aesthetics. The Living Systems collection provides a warm and holistic experience for the places where we work, learn and collaborate.
View collection