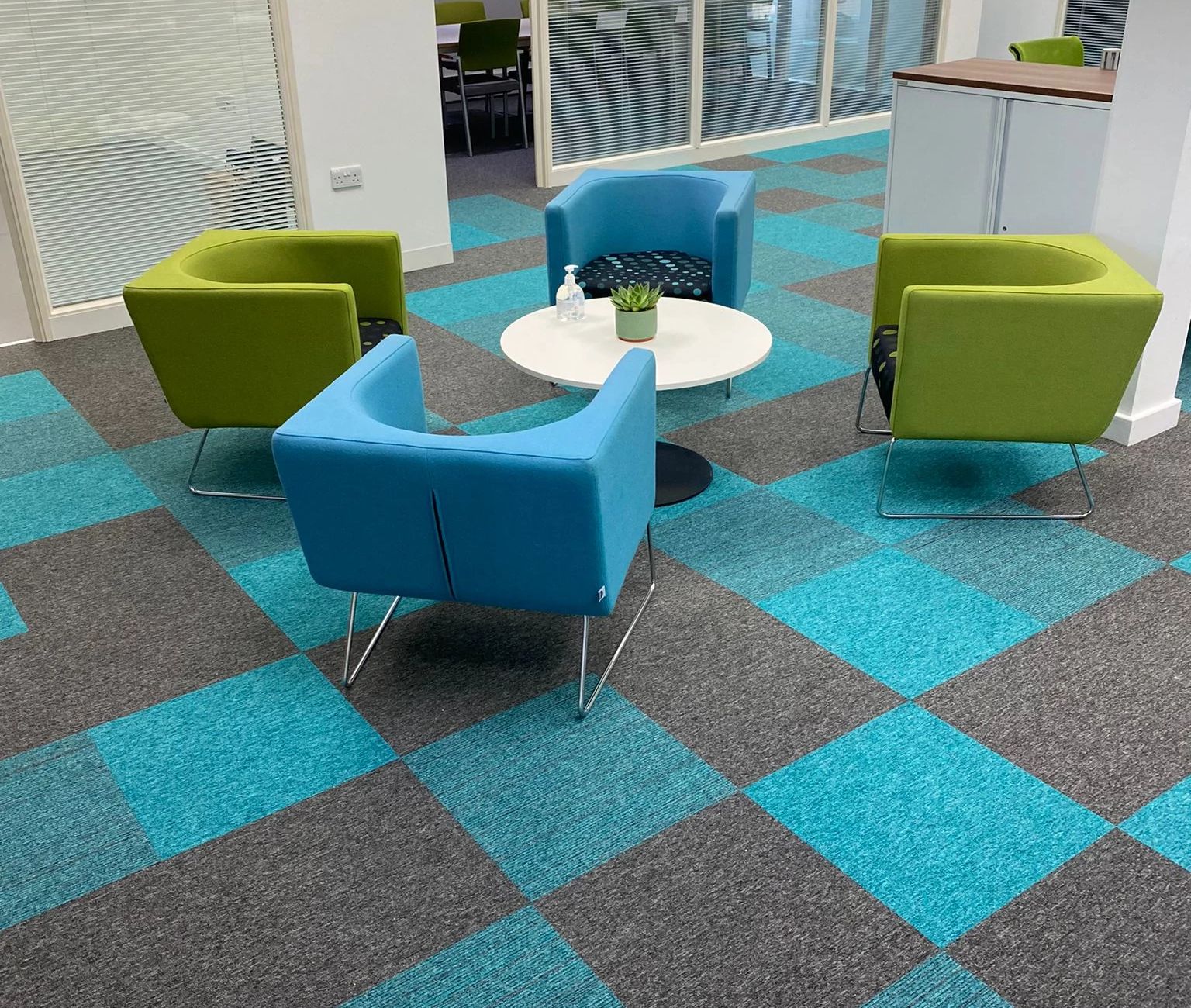 The Auxiliary collection was the go-to choice for UK flooring contractors Selby Contract Flooring for its client Newbury Electronics. Selby took a client brief for an eye-catching design in this leased office space.
Designed and project managed by Selby, the tech manufacturer's workspace in Berkshire was brought to life with some carefully considered colour choices.
Selby specified style Complement in colour Pebble and Lagoon, and style Detail in colour Pebble/Lagoon, with this combination creating a bright and sophisticated flooring design throughout. The colour palette reflects the client's blue and grey branding, whilst bringing in a pop of energy with the choice of Lagoon – a warm, turquoise-tone blue.
Photos courtesy Selby Contract Flooring.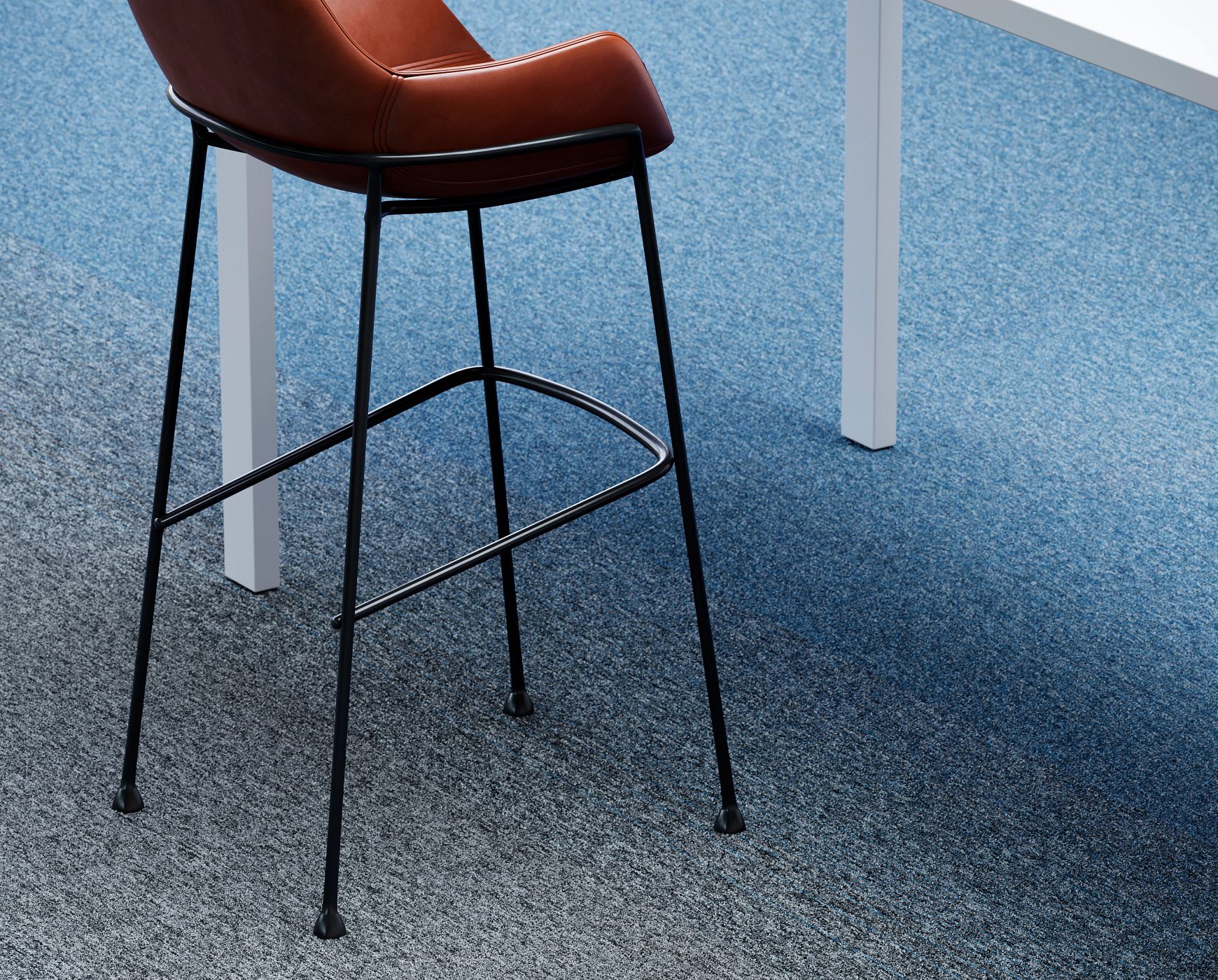 The Auxiliary collection
Inspired by the transitions in nature - the flow of the waves to the shore, the flow of changing colours in the seasons, with the new Auxiliary carpet tile collection from Shaw Contract you can create beautiful transitions in every commercial interior.
Learn more