case study- assembly collection
Transitioning into spaces with the Assembly collection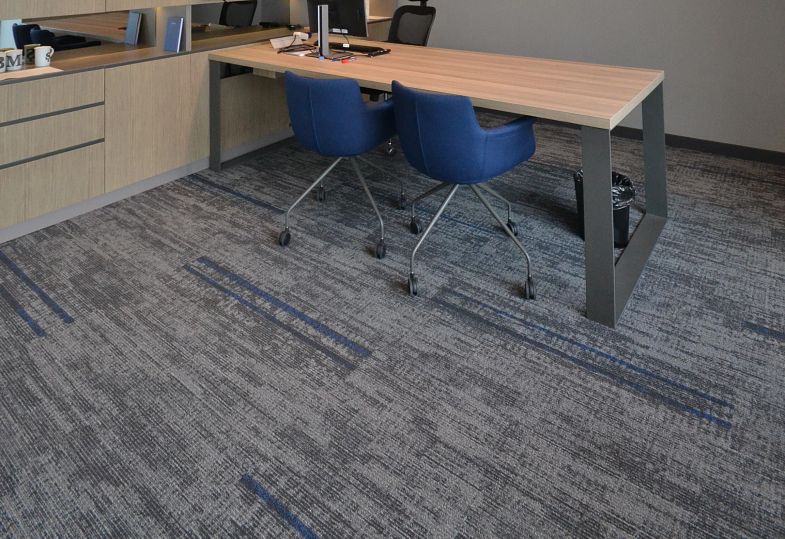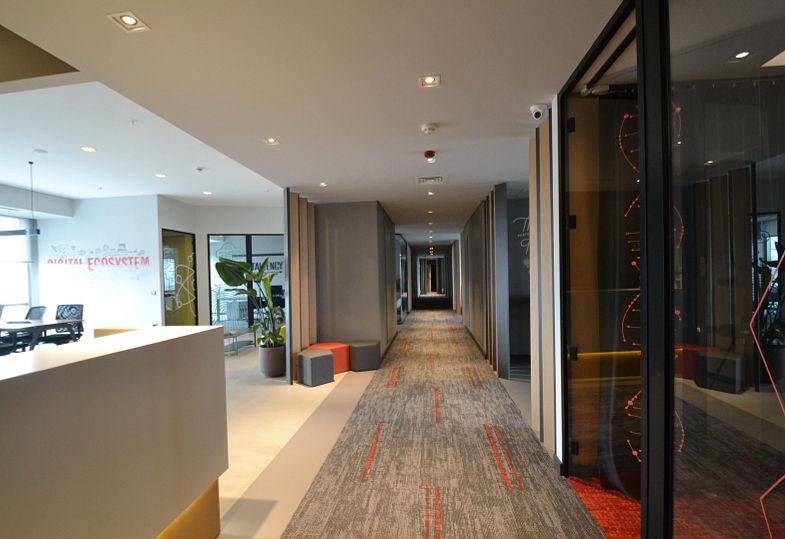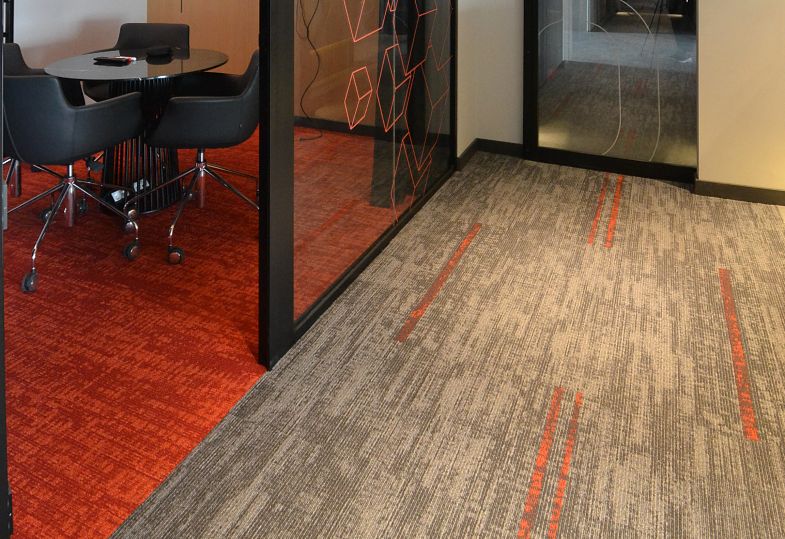 Designed and built by Çuha Mimarlık in collaboration with Nar İç Mimarlık, the Komtaş Business Solutions office in Istanbul, Turkey features an eye-catching installation of our Assembly carpet tile collection.
Accommodating eight companies under one roof, the firms had to be both independent yet function together, with the overall corporate identity of the company also reflected in the space. The design team further chose to incorporate two sections within the office layout - one section serving as a socialising area while the other focusing on the workspace - and used this vision to lead the project direction.
Through our aligned dealer AGK Yer Kaplamalari, we supplied carpet tiles from the Assembly collection in style Convene in colours Radiant Foundation and Clear Foundation, style Establish in colour Radiant and style Support in colours Foundation and System, to create interesting transitions within the office.
Through the use of selected materials, textures, graphics and colour transitions between spaces, the design combines an open-plan concept with small meeting rooms, areas for socialising, and a work area structure dedicated to each company.
The Assembly collection was created with flexibility in mind, offering the possibility to design with a systematic approach in order to yield unique and considered installations.