The excitement of the great outdoors; inside the office
A travel tech company wants to feel at home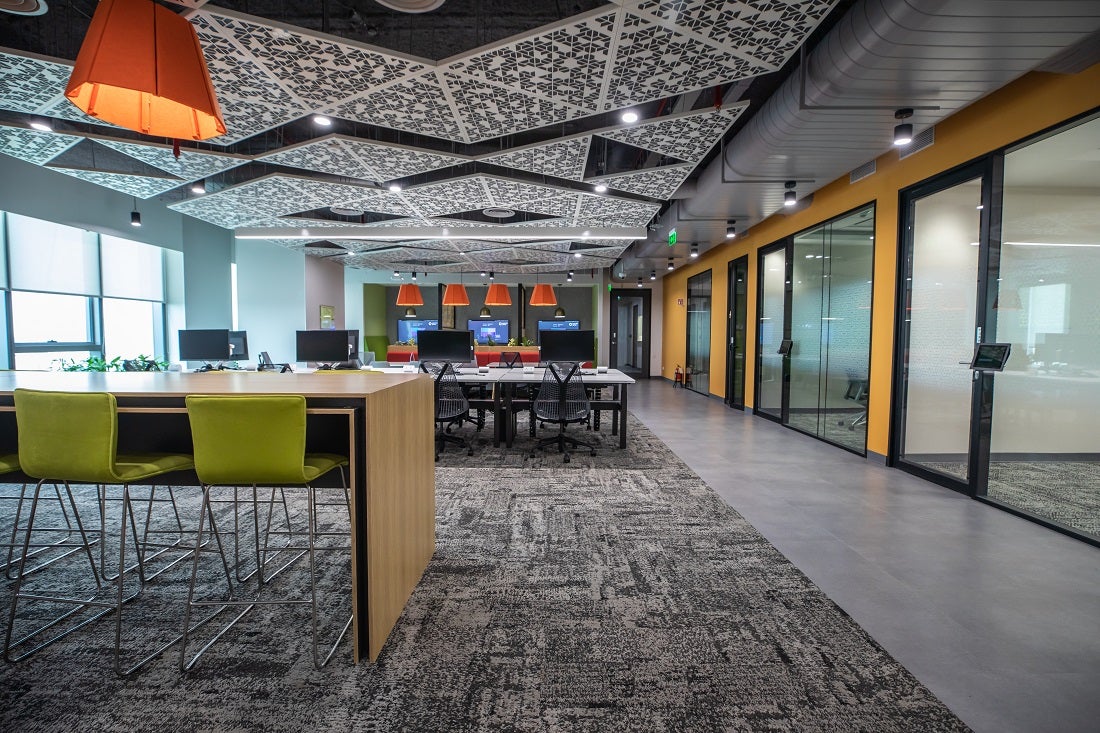 The Client
It is an intriguing paradox. The world's leading travel technology company that builds excitement of the great outdoors actually wants its workspace to be homely, familiar, and grounded. You read it right. Such was the uniqueness of the design brief for their new development center in Bengaluru, India.
The art direction was by a world-renowned design MNC and the equally reputed Adrianse. The project had the best minds working for it. The primary objective was to instill a calm and uncluttered floor experience for the two-storied, interconnected office space, located right in the heart of Bengaluru's central business district.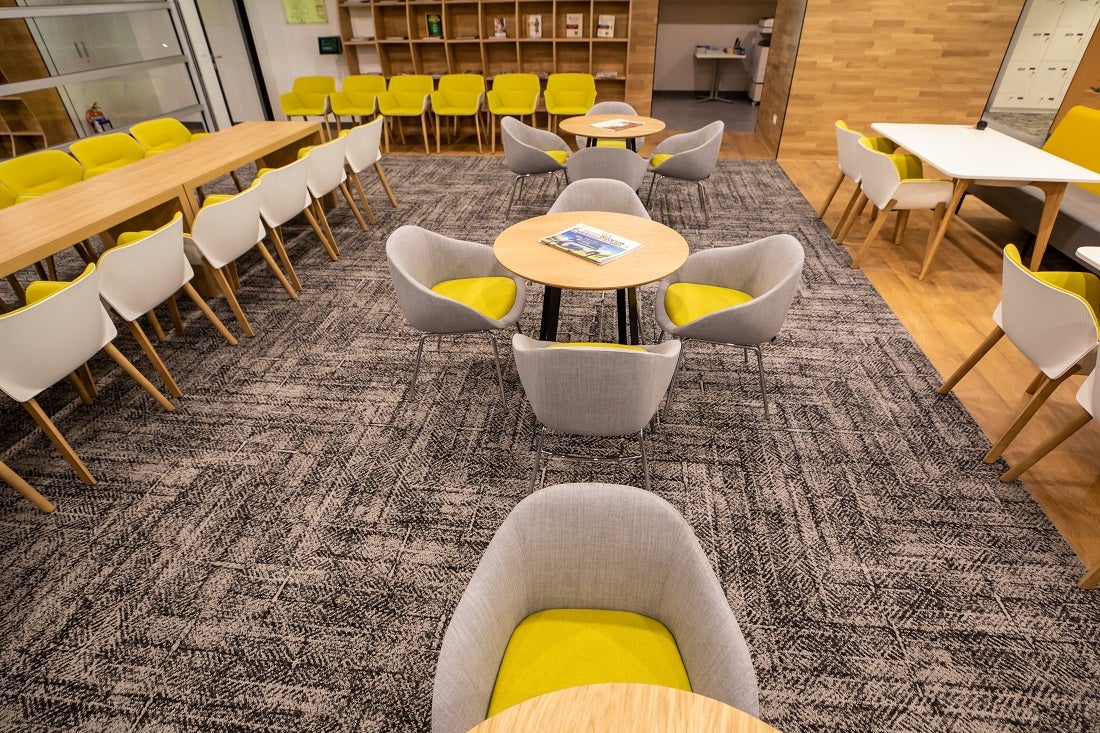 The Design direction
With a requirement so precise, it was easy for the design team to narrow down on the flooring product with the exact features.
The team chose two styles from one range in Shaw Contract's repertoire – Honest and Familiar styles from the Haven collection. Haven is perfectly suited for office spaces where one craves for an emotional connection to home. In fact, the Haven collection is designed to celebrate the increasing fluidity between our work life and home life.
Anup Surya, the Design Associate on the project adds "Shaw Contract had the product texture we were looking for to bring about the right consistency and continuity across the interconnected floors. And it came with grace and sophistication"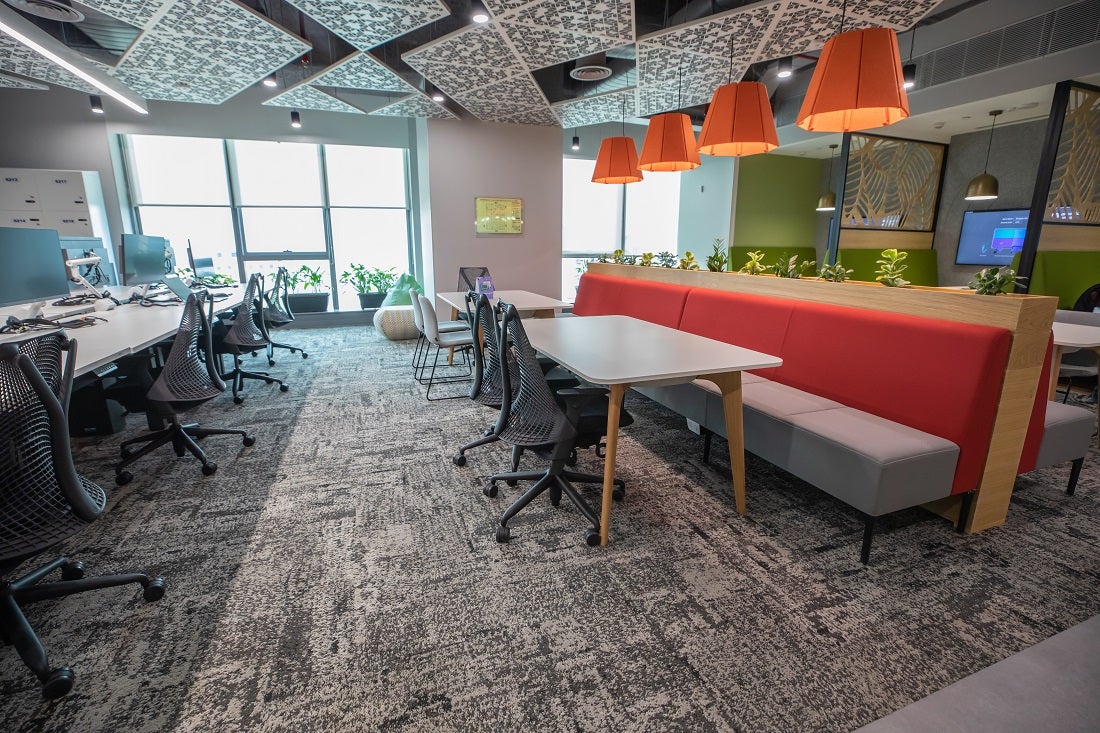 The warmth of a graceful woven fabric
The flooring ambience at the new office is about peace of mind, warmth, and softness. And for the people who work in this environment, the calm assurance is reflected in the high tech solutions they work on for their travel portal. For end-users of the portal, the comfortable online experience takes away the main apprehension of travelling – uncertainty.
"The design intent was to re-imagine the workspace as an intensely productive zone in a homelike setting. The interiors were planned in such a way that the flooring served as a continuum for smooth flow of thoughts and ideas across the vast workspace"
Anup Surya, Design Associate
Read PDF version of the case study here: https://bit.ly/33tA6eD