A confident grasp of the present and the future
Bringing alive an avante-garde sensibility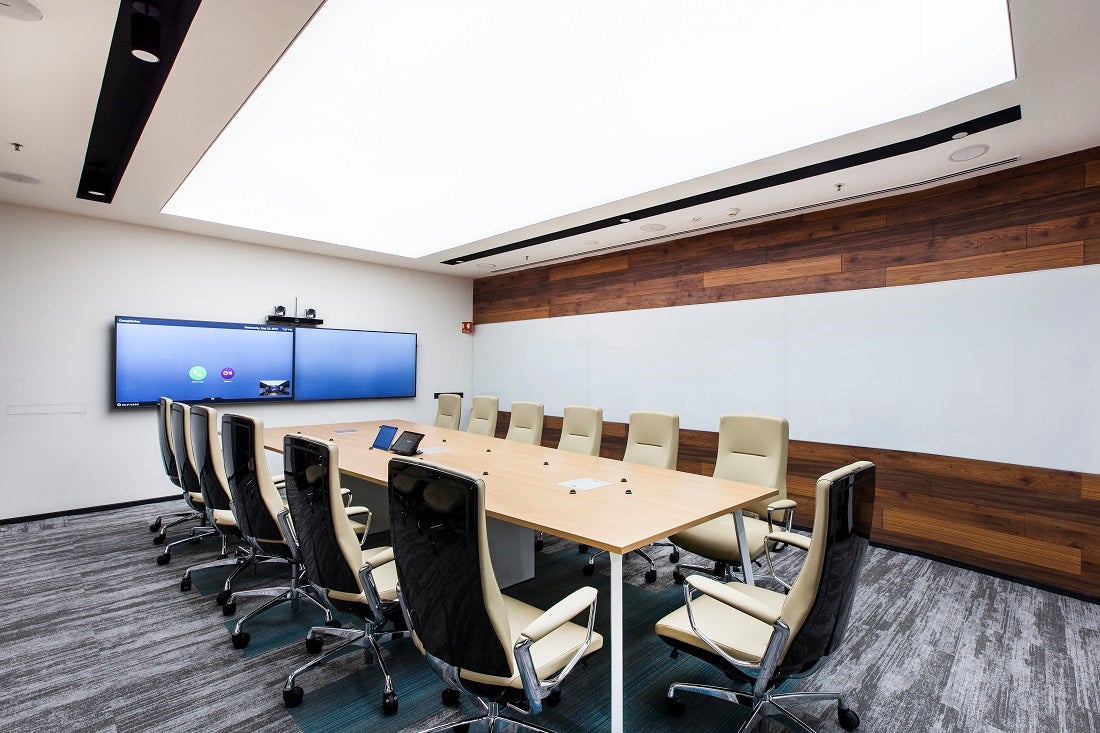 The client: CSG International
CSG International, headquartered in Colorado, USA, is a renowned business solutions provider for large telecommunications and media service providers. The multinational company's core competency is in enabling clients to adapt and reinvent themselves to the changing demands of the industry that is a constant state of flux.
This case study elaborates Space Matrix's design concept for CSGI's new development centre in Bengaluru, India. It describes how the interior design firm reinforced CSGI's personality as one of the most forward thinking companies in its sphere.
The design need and strategy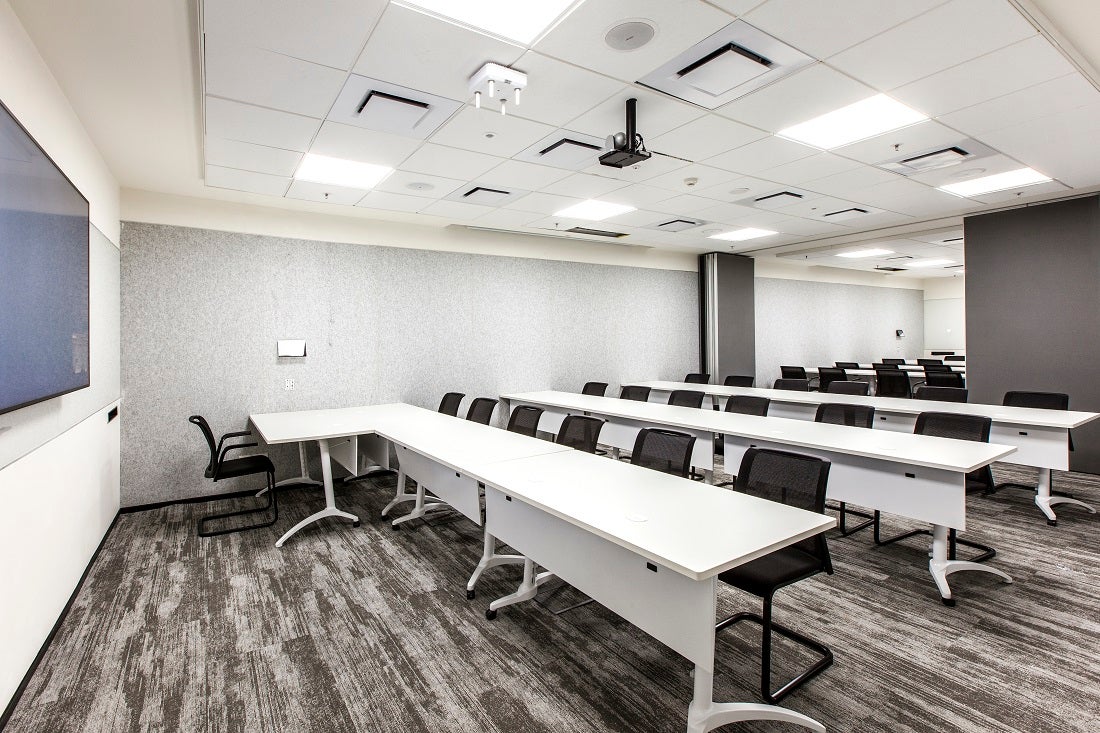 Given the avant-garde design standards CSGI expected of the new facility, Space Matrix brainstormed on the most effective way to communicate the range of human-centric interactions that happen in a modern workplace. One of the broad breakthrough ideas was to adopt a biophilic approach - the normal human desire to draw comfort from natural elements. It was about creating an environment that breathed openness, collaboration, wellness, relaxation, rusticity and solidity, all held together by an edgy and holistic design plan.
Execution: Integrating biophilic design elements through Geometry
The foundation of any interior design concept is the flooring; specifically flooring tiles. With over 110,000 SQF of office area to be done up, the Space Matrix team visualised the floor as an artist's canvas bursting with colours and patterns. And it indeed was, with Shaw Contract's almost unlimited palette of floor tiles to choose from and communicate the exact feeling expected of each zone in the office.
The team deployed a wide variety of tiles across the facility. The main work space had tiles from the Places City Central collection (City Central 5T175, Island 72595); Collaboration areas (Color At Work, Saturate 5T109, Yellow 07210); Recreation areas (The Park, Drift 5T142, Serene 38327); Beverage areas (Hand Drawn, Stipple 5T116, Graphite 13510), Lounge area (Floor Architecture, Poured 5T206, Pebble 06760) among others.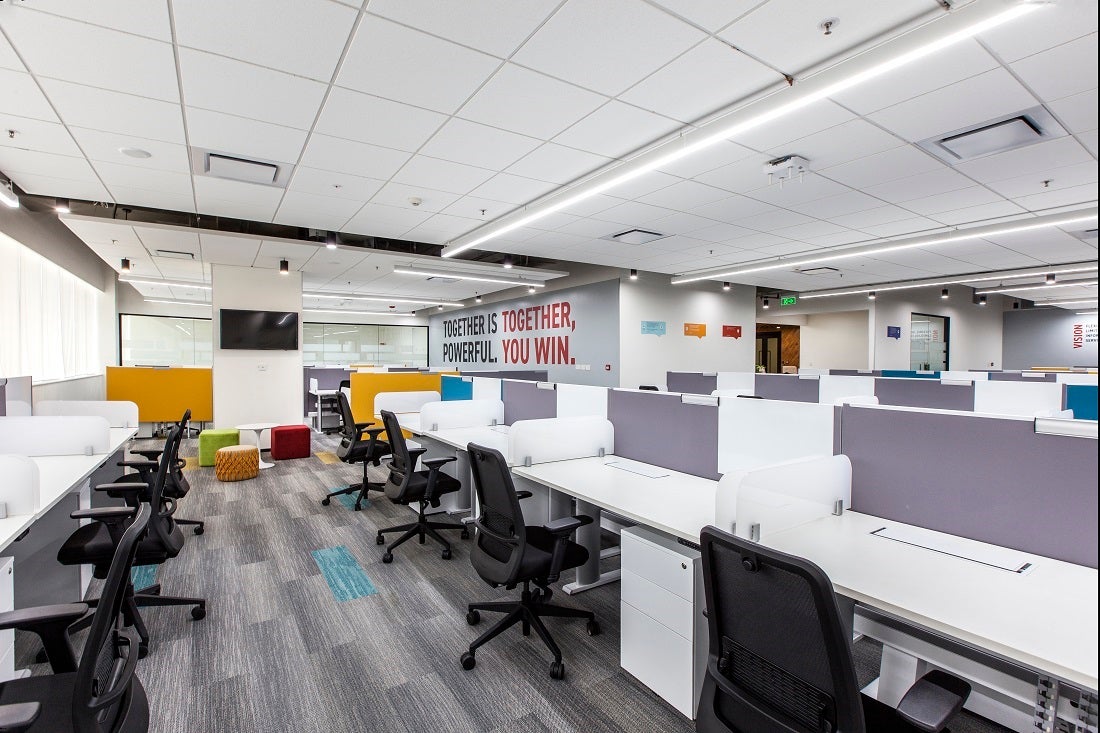 Result: Bringing the nature in, through Shaw Carpet tiles
CSGI's new facility epitomised the newest design styles of 2019; styles that'll stand the test of time. The new generation knowledge worker needs a work space that has an abundantly productive vibe, but one that breathes wellness first. Among a host of things that are required to create this particular vibe, floor tiles come first, because the floor is the first point of tactile interaction. And Shaw Contract knows it well.
Designer quote
"Unlike other elements of an interior design plan, the floor is the first element one actually 'feels'. As a design firm, we take great care in choosing the right flooring material in our projects. For CSGI, we chose Shaw Contract tiles as they resonated with the client's philosophy of sustainability, market preparedness and futuristic vision".
- Space Matrix Design Team