Tone of workplace functionality & aesthetics at Bengaluru.
Customer Delight at the Workspace of a Globally Renowned Retailer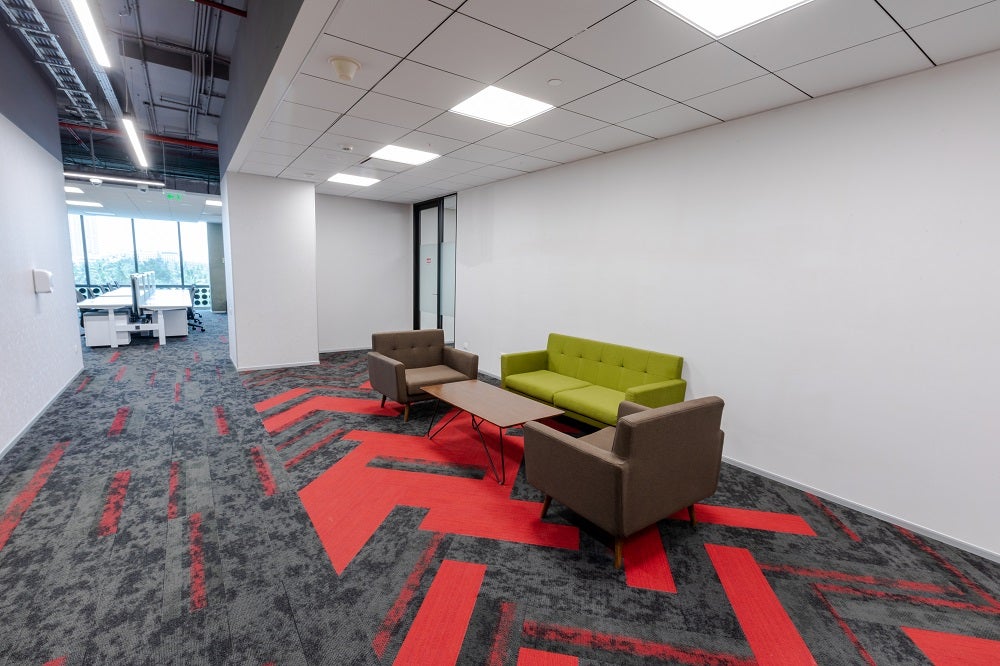 Workspace by ANSR, the firm partnered with the Retailer to provide build-to-suit office space which was customized &designed to suit their campus requirement. The space was built and operationalized during the peak of Covid crisis, amidst its restrictions. ANSR has built a stellar reputation for enabling global enterprises to establish and operate integrated and impactful Global Capability Centers (GCCs).
ANSR delivers a unique and differentiated "GCC As a Service" proposition for global enterprises. This facility was delivered by ANSR's Workspace leader Devanshi Patel, who has been instrumental in conceptualizing the design to resonate and reflect the client's brand culture.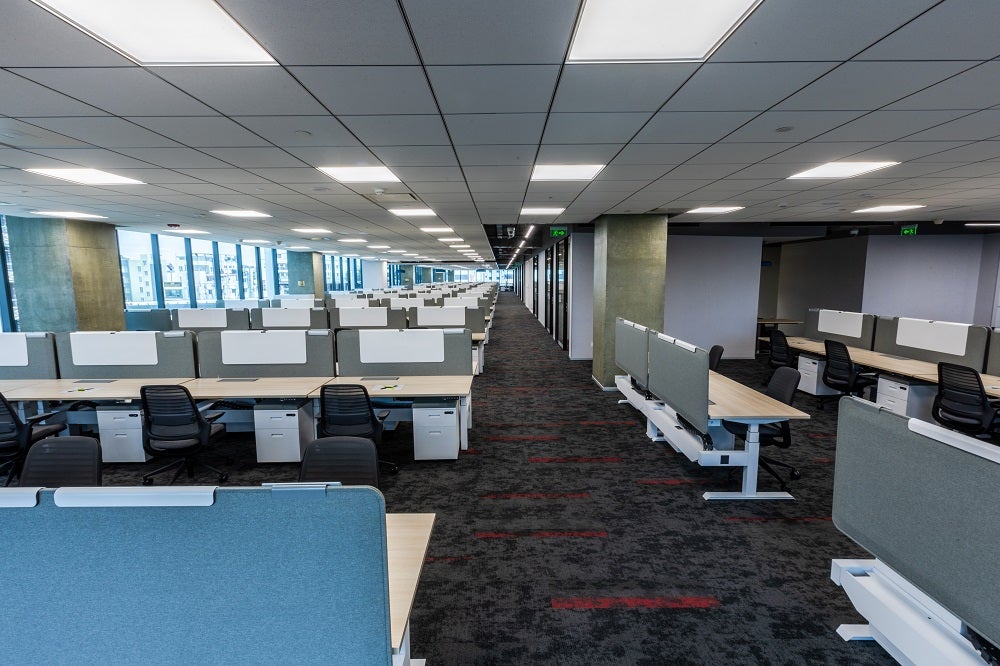 Focus and collaboration spaces; open and communicative work culture
The design team aimed to create a brand-focused environment that facilitated high engagement and productivity while following global design standards for circulation, accessibility, wellness, and sustainability. The enclosed spaces were planned towards the center core to allow maximum daylight.
To gel with the overall beige and grey colour scheme, the design team chose Shaw Contract's Vertical Layers and Color Frame collections for floor design. The angular pattern of the floor design connects with the employees' attitude and relates to the organization's values and culture.
It is pertinent to mention that the project was completed in a record time of 180 days, despite pandemic-induced uncertainties, including limited labour, and supplies.
Result: An immersive, experiential, and transformational workspace
The new office is elegant, contemporary and has all the amenities of a futuristic office – innovation zones, focus workspaces, cafeteria, library, gym, recreation rooms, and even a wellness bay.
In summary, the net outcome is a workspace that not only looks and feels great, but also helps the end-user engage, retain and scale its workforce.
"While design parameters such as sustainability, inclusivity, comfort, and agility continue to remain integral elements of the new-age work environment design, two important aspects of focus should be employee wellness and productivity enablement."
DEVANSHI PATEL
Vice President - Design and Build,
Workspace by ANSR
View PDF version here: https://bit.ly/3FgpGzV