See, touch, smell, feel, and inhale luxurious ambience.
Activating the five senses at Morneau Shepell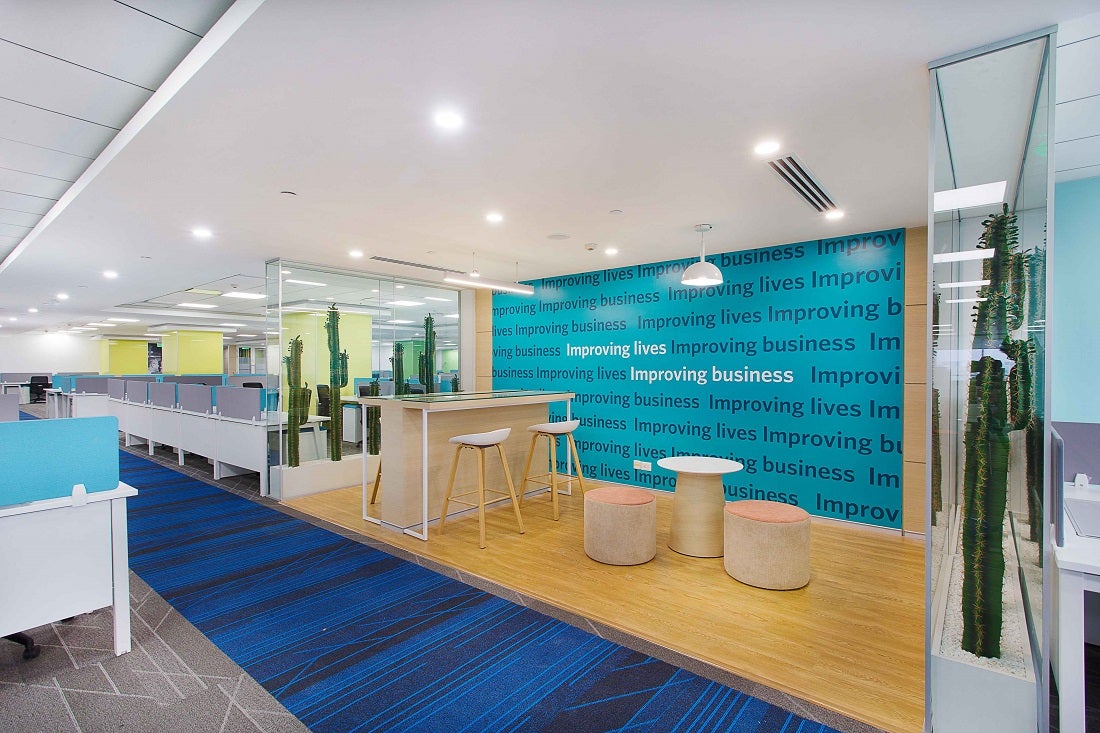 Flooring that activates the five senses
DC Studio's interior design plan ensures that one can see, touch, smell, feel, and inhale the luxurious ambience. The Design and Build Partner on the project is Jones Lang LaSalle.
Morneau Shepell is a leading provider of technology-enabled Human Resource (HR) services that deliver an integrated approach to employee well-being through their cloud-based platform. The company's focus is to provide world-class solutions to its clients by supporting the mental, physical, social, and financial well-being of its employees.
This case study dissects the flooring design plan for the company's new development centers in Gurgaon and Noida, India.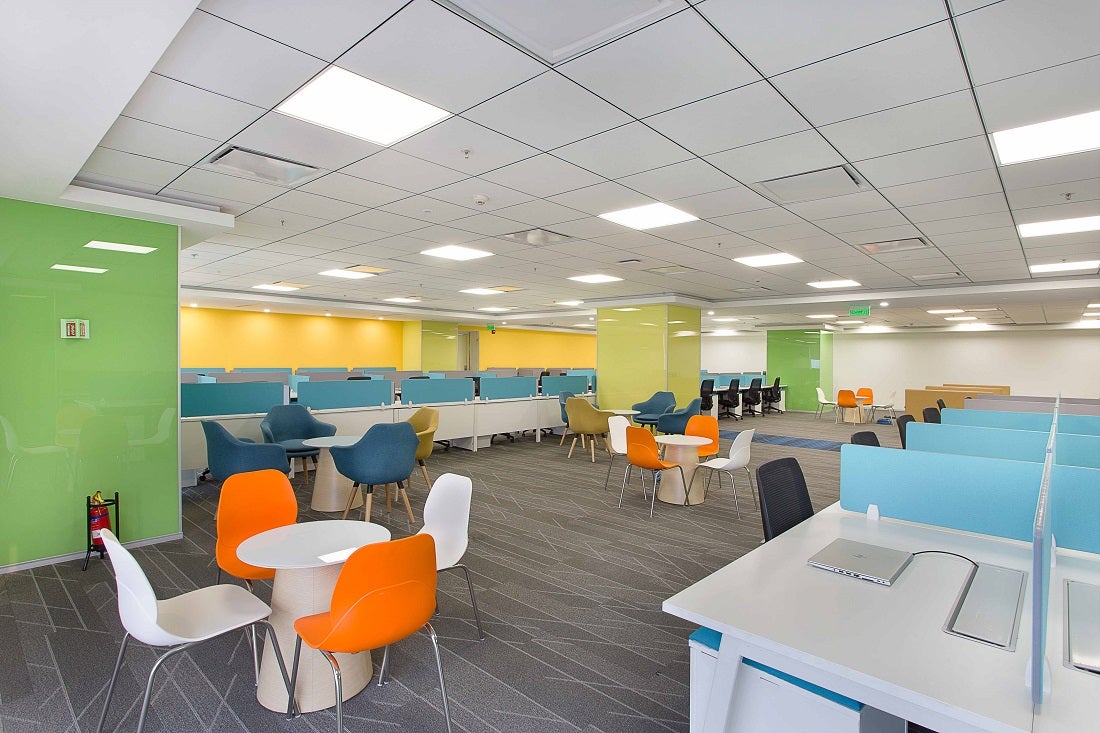 Strategy: Question the Sedentary work style
Keeping in mind the nature of work at the new workplace, the design intent was to create an active office space - a space that is safe and promotes health and wellness for all. Keeping in mind the diverse and inclusive approach of the organisation, the design team devised a Universal Design approach.
It involved designing spaces that can be used by the widest range of people possible. A hierarchy of spaces was created to choose from, in order to activate all the five senses of the human body. In addition to loads of natural light and green elements that add energy to the office space.
The long work hours in a developing country means many hours of sitting for the employees. The design gently aimed to alter their behaviour by prompting them to become more dynamic.
High tables for discussions placed in the vicinity of the workspaces ensured that employees walked around which in turn enhanced energy and focus levels. The design made it professionally acceptable to walk around and have meetings while standing.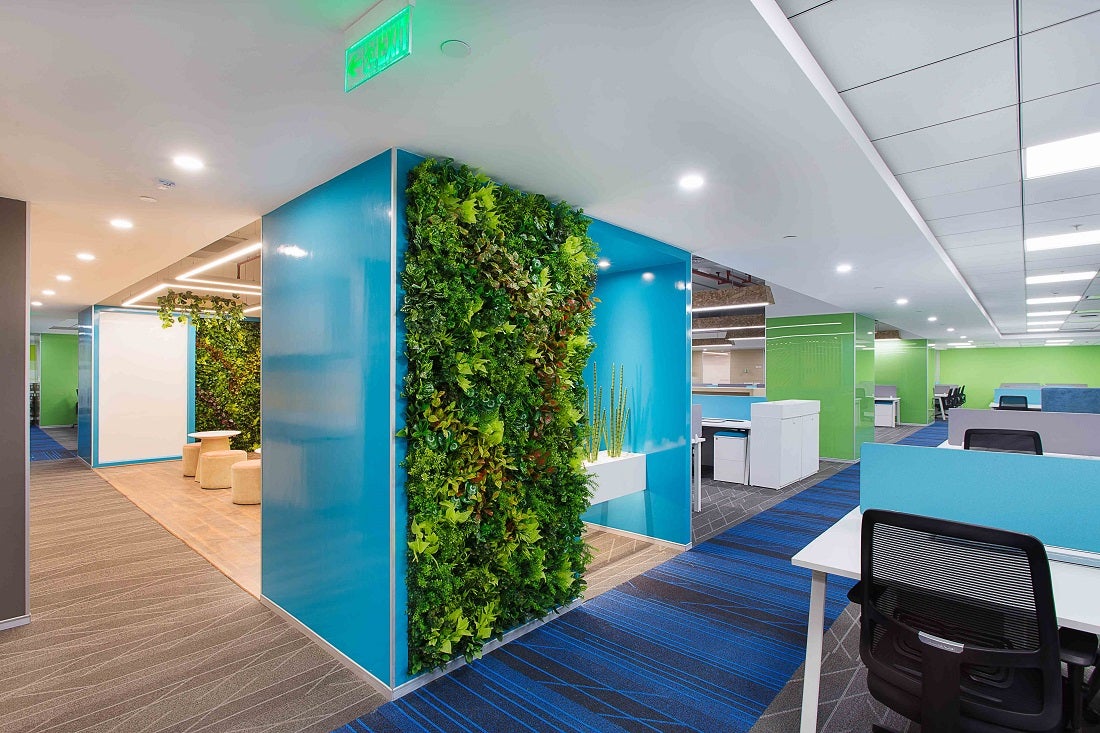 Impact of Shaw Contract Carpet Tiles: Comfort, with energy
The motto of the floor design was "Be well, move more, sit less". As per the design plan, the team chose three styles in four colours from Shaw Contract's Active collection. The dynamic compositions created by the use of the varied design patterns of the tile infused youthfulness and colour to the office, besides inspiring people to walk their talk by following energy lines.
"DC Design is all about responsible, 21st-century design. Of course, we beautify spaces. That is not all. The underlying design quest is to create an environment that promotes physical activity and healthy living."
DEVARSHI CHAKRABARTI
Director, DC Studio
Read or print the PDF version of the case study here: https://bit.ly/2Hoekll