Contemporary luxury and royal heritage in complete harmony
Four-star design aesthetics with a dash of the exotic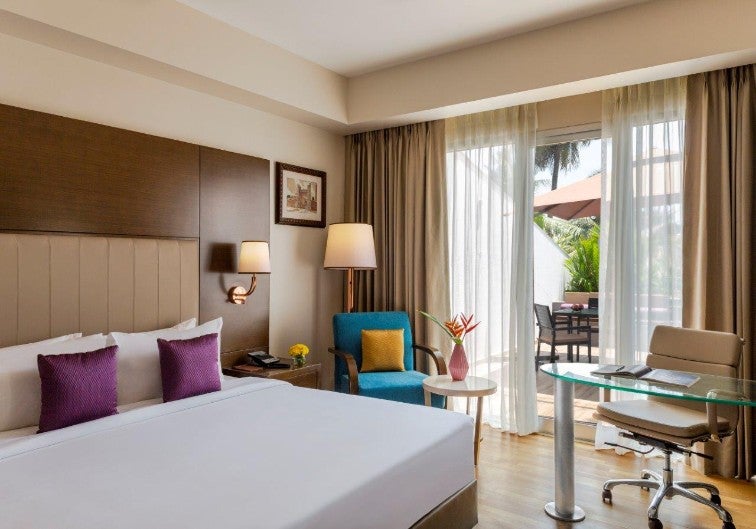 For many centuries, Thiruvananthapuram, the capital of India's southern-most state has long been a magnet for business travelers and leisure seekers. The demand for accommodation has always been high in this city. This opportunity did not miss the attention of India's premium hotel chain with several star properties all over the country.
In 2020, the company decided to build a 108-room, four-star property in the busy city and engaged the
well-known Mumbai-based ARK Reza Kabul Architects to design a hotel with contemporary standards of luxury and a touch of heritage.
This project was a fantastic opportunity for the team to design an iconic structure that showcased Kerala's long history as a melting pot of culture, tradition, and trade. Having worked with the hotel chain in other projects, the architect firm was well familiar with their expectations.
This case study describes the brand ideology adopted by the design team and the role of Shaw Contract floor designs in complementing the vision across the vast property comprising a Presidential Suite, Executive Suites, Standard Suites, and Rooms, a Board Room, Meeting Rooms, et al, all over five expansive floors.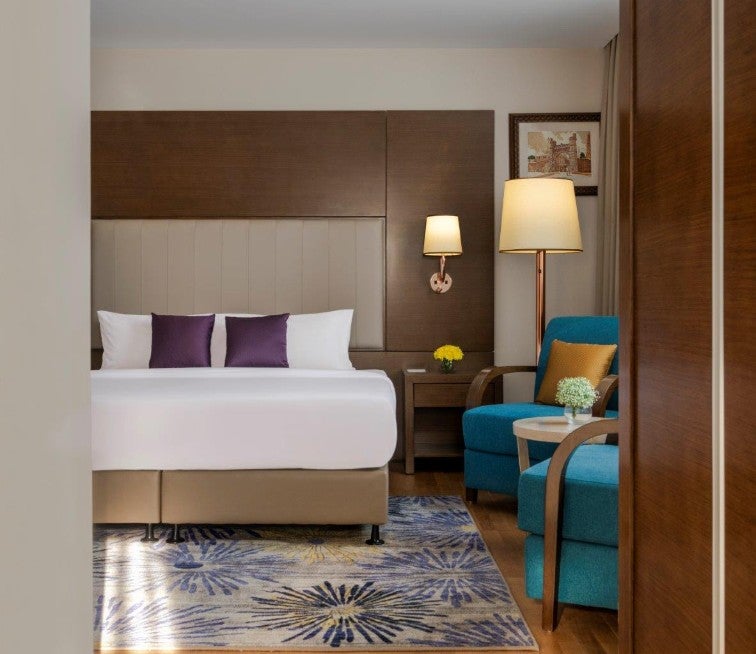 A minimalist theme that exudes dynamism and serenity
The design team evolved a theme that celebrated the hotel chain's signature blue colour - starting with the stunning waterfall at the entrance. Travancore's splendor and royal heritage reveal themselves in several spaces of the vast property – heightened ceilings, large entryways, and calming objets d'art. The resulting serenity and calmness nestled comfortably with contemporary standards of luxury and sophistication of the property.
The design team chose 100% nylon printed carpet from Shaw Contract's Hospitality portfolio. They matched with the chosen minimalist colour palette and synced with the furnishings, and abstract artworks; all of which meticulously followed the hotel chain's strict brand identity framework.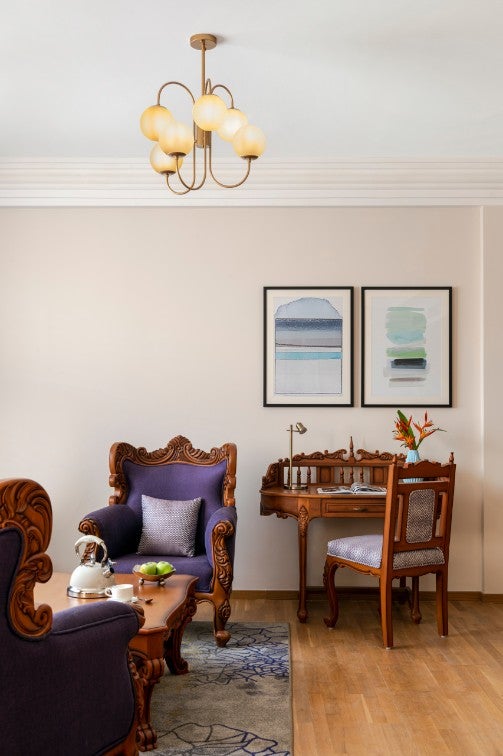 Result: a design experience that lords over a bustling city
As one walks into the luxurious four-star property, the guest is greeted by calming colour tones, signature touches, and a luxurious underfoot experience. The energy and efficiency can be felt in the interior and exterior spaces. The new hotel is a sophisticated feather in the cap of Thiruvananthapuram, and equals the standards of the chain's upscale hotels in other cities.
"Our design team has the confidence and flexibility to go outside the box. Philosophically, we believe we can do anything, and are not afraid to try anything." – Reza Kabul, Founder,ARK Reza Kabul Architects.