Measurably contributing to high productivity
Here, Now & Exceeding Expectations!!!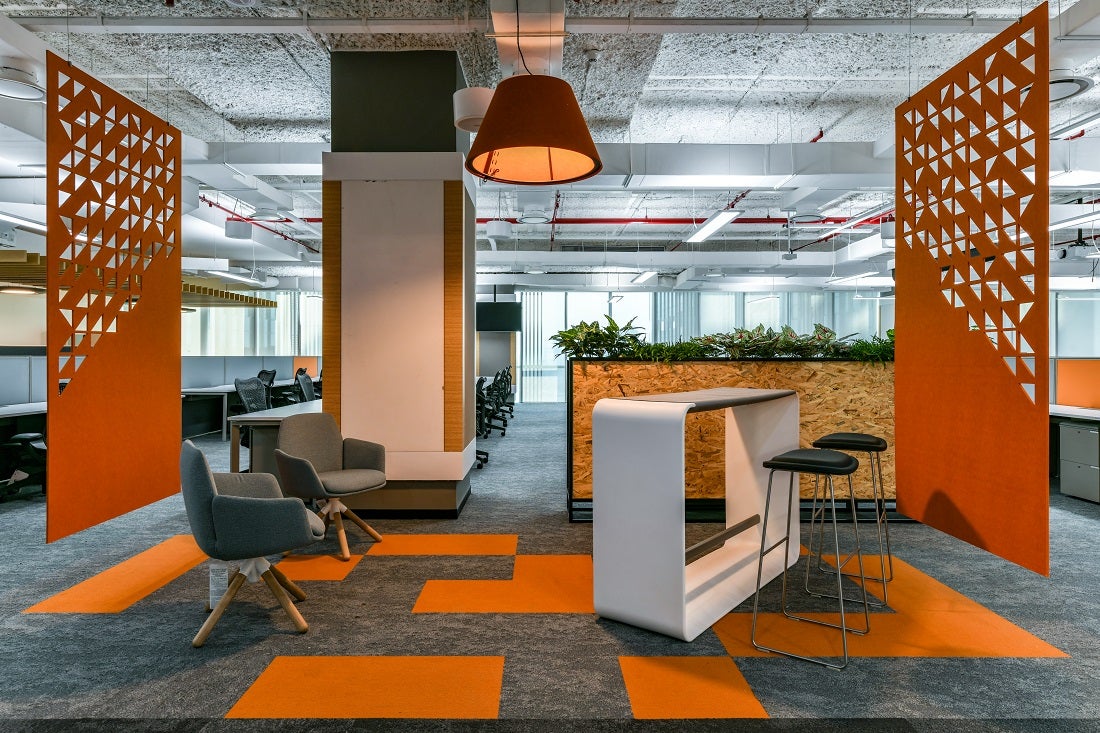 The Client
Here Technologies, Mumbai, India is the Indian arm of the multinational corporation specialising in the high technology mapping space. The fact that Here's products are used in over 100 million vehicles across 200 countries is a statement by itself. The brief to the architect and interior design team was as ambitious. To create an interior office atmosphere that could attract highly talented engineers, pique their curiosity, and inspire them to do their best work.
Play of Light
BEYOND DESIGN ARCHITECTS & CONSULTANTS, a Mumbai based firm was chosen to transform Here Technologies' Mumbai office into an inspiring workplace. The team's conceptual idea was to use the play of light and shadow as design elements. Only light has the ability to create moments of tranquility amidst moments of buoyancy; light can also be used to create quiet and collaborative workspaces. The interior personality of the workspace was guided around this principle.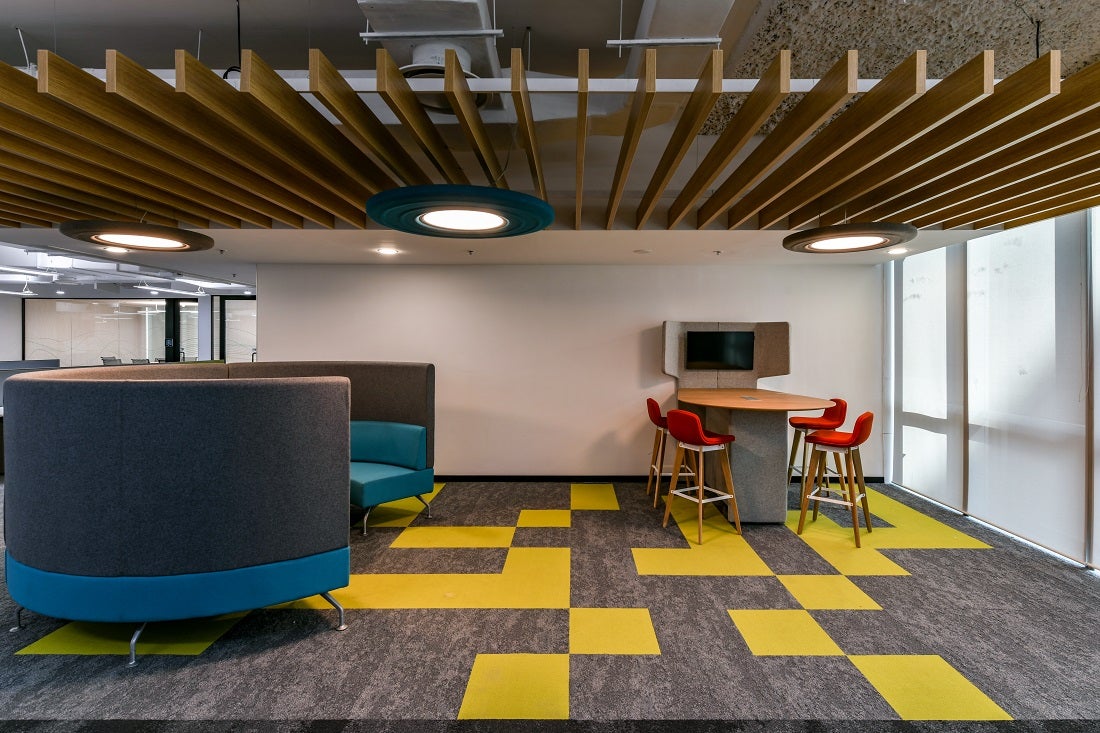 A Tactile Experience
The design team chose Haven, Off the Grid, and Emergence collections from Shaw Contract for the flooring needs. These carpet tiles were chosen specifically for various sections in the office for their visual appeal, practical utility, and ability to meld perfectly with the nuanced design framework.
The flooring tiles - with their innate features of color, pattern, depth, and texture - were perfect for the project. The conscious mix of bright colours and sharp cuts created the exact environment for each work geography - be it cubicles, meeting rooms, reception, or dining areas. Spread across a 700 SQM area, the carpet tiles afforded the right mix of privacy, identity, attention, and collaboration as each space demanded.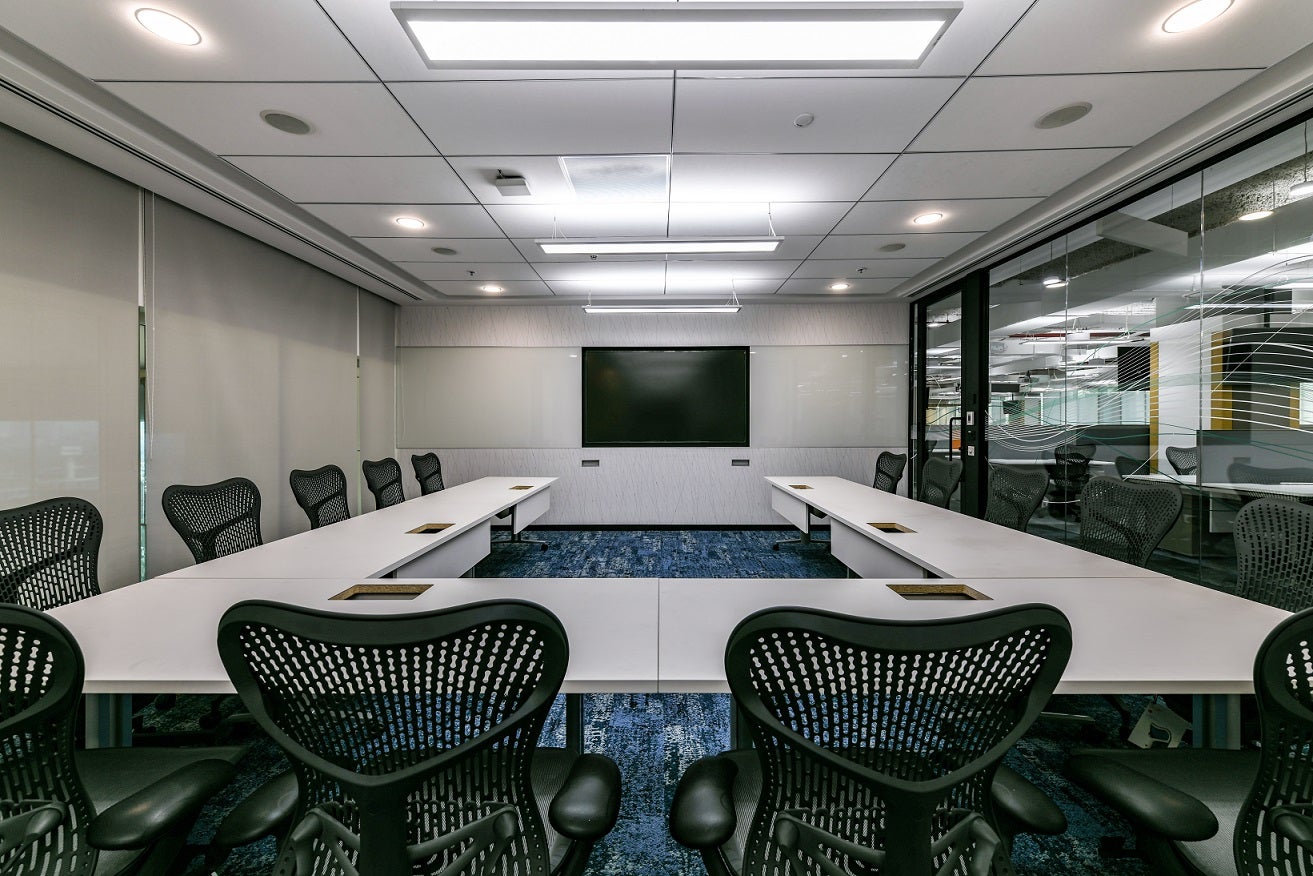 The Result
As intended, Shaw's carpet tiles played a vital role in creating an environment that fostered high creative output - individually and as a team. The kinetic role of carpet tiles as a productivity enhancer was beyond doubt. Here Technologies' new office space succeeded in attracting and retaining great talent. A profound sense of place continues to inspire Here's employees to deliver their greatest effort for the day. And at the same time, offer moments of pause in their busy digital lives.
Designer's quote
"At Beyond Design, we value thinking that goes beyond aesthetics. We focus on the fundamental needs of our clients, services, execution process and the human impact of the work we do."
- Ajay Tonpe, Principal Architect, BEYOND DESIGN ARCHITECTS & CONSULTANTS