CAZU ZEGERS, ELORA HARDY, MARIAM KAMARA
HOW CAN ARCHITECTURE RESPOND TO THE LOCAL ENVIRONMENT AND SPEAK TO A GLOBAL AUDIENCE?
In the world of design, sustainability can take many forms. It can involve a renewable material. It can mandate buildings that respect the geography of a place. It can come from architecture that favours local materials and building types. Or it can encompass all of the above, as the work of the three design professionals profiled here illustrates so eloquently.
For the architect Cazú Zegers, who opened her office in Santiago, Chile in 1990, sustainability has always been a priority. But for her, it is about more than simply using "green" materials and technologies. "My interest in architecture has to do with local processes, and with the traditions of a place," she says. And Zegers believes strongly in the connection between poetry and architecture. This philosophy has produced buildings that look completely at home in their surroundings, like the Tierra Patagonia hotel. The sinuous concrete and wood structure, with its curving wooden roof, nestles almost invisibly into its site on the edge of Lake Sarmiento, in the Torres del Paine National Park. Zegers likens its form to that of "an old fossil or prehistoric animal," adding, "I wanted the hotel to be a 'thin skin,' so you could feel the environment."
CAZU ZEGERS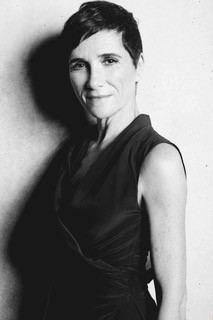 For the Casa LLU (House of Rain), which is located in the country's rainy south, wood wasn't a practical choice, so Zegers designed a single-story concrete structure clad in Cor-ten steel. With its warm wood-panelled interiors and covered walkways and porches, the house — which is used by four generations of one family — "let the landscape in, but you're protected," she explains. Zegers designed the Casa Soplo (Whisper House) as a pavilion that opens to the landscape, with curved glass walls on one side and a planted roof that insulates the interior. Zegers is adding a photovoltaic array to the roof's existing solar panels, with the aim of becoming "energy-independent." Zegers keeps her office small by design. "It's the only way to control the process," she explains. And her foundation, +1000, is now working with indigenous peoples in southern Chile to create a trail system for sustainable tourism. As Zegers says, "You have to have a spiritual connection to the land."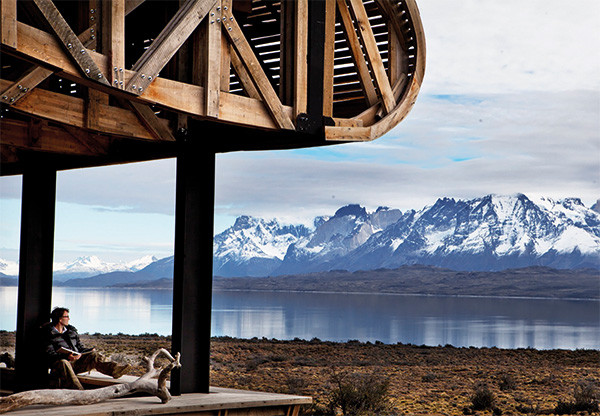 cazuzegers.cl
@cazu.zegers
ELORA HARDY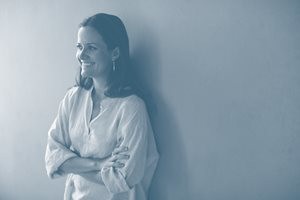 "If I'm a creator, I'm responsible for how things are made," says Elora Hardy. That's why she left a promising job in New York's fashion world to return to Bali, where she was born, and where her father — the jewellery designer John Hardy — and Elora's stepmother, Cynthia Hardy, have built numerous sustainable houses, resorts and the renowned Green School, out of bamboo. In 2010, Elora founded Ibuku, a team of designers, architects and engineers who are developing a new design vocabulary for building (and designing furniture) with bamboo that works in harmony with nature."
"Bamboo is the sustainable material in so many parts of the world," she says. It grows quickly, is both strong and flexible, and sequesters carbon dioxide. Bamboo lends itself to innovative structures, like the Moon House that Ibuku designed at Bambu Indah, an eco-resort founded by John and Cynthia. Instead of post-and-beam construction, a curvaceous "grid shell" structure, Elora explains, "evokes, caves, nests and shells, and is hugging you while holding you in nature." Like River Warung, the restaurant pavilion that Ibuku also designed for the resort, it is open to the elements, but protected by deep overhangs.
Ibuku has also designed houses at Green Village, an enclave of private homes. Aura House, which you reach by a bridge, has a "nestlike" bedroom with a pivoting, egg-shaped door. The Science Lab at Green School — which teaches students how to live and think sustainably — re-uses old building materials. And Ibuku is designing its first U. S. project: an event space at Area 15, the future Las Vegas home of the immersive-art collective Meow Wolf. Ibuku's work continues to grow out of the epiphany that moved Elora to return to Bali: "I had to put my life into something where I'd be taking a stand for the future."
ibuku.com
@ibukubali
MARIAM KAMARA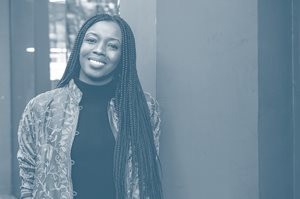 In 2013, after working in computer technology in the U.S. for several years, Mariam Kamara decided to pursue a longtime dream, and got a master's in architecture from the University of Washington. The following year, she founded Atelier Masomi in her native Niger, to design buildings that are environmentally and culturally sustainable. "Sustainability equals common sense," Kamara says. "Concrete and glass are not only expensive, but they trap heat, so you spend a lot on cooling." The limited menu of available materials — earth, cement and steel — is an advantage, she says, since "it frees me to think about shade, light and shadow, and the experience" of a building.
In the Regional Market in Dandaji, Atelier Masomi designed a permanent home for sellers with its stalls (of compressed-earth bricks, which do not trap heat) and the colorful metal canopies that shade them. The Hikma Religious and Secular Complex, also in Dandaji, re-purposes a derelict mosque as a library and learning center — alongside a new mosque — where "the secular and religious peacefully co-exist to cultivate minds and strengthen the community." Kamara's thesis project, Mobile Loitering, now under construction in Niamey, addresses the fact that young women do not enjoy the same right to gather in public that young men do. Her design creates "a public space … in the form of an urban route that links public venues currently popular among the city's youth." A new project, Artisans Valley, also in Niamey, will be a promenade lined with semicircular shells of compressed-earth bricks — a reference to vernacular granary clusters — that offers space to local artisans, play areas or food vendors, in a once-desolate part of town.
For Kamara — who was selected last year by the architect David Adjaye for the Rolex Mentor and Protégé Arts Initiative — these projects are consistent with her belief that "architecture is a social act; we make these spaces for people to inhabit. It's also a political act — architecture doesn't exist in a vacuum."
ateliermasomi.com
@atmasomi