First Hard Surface Collection from the Ongoing Design Partnership
Shaw Contract, a design leader in commercial flooring solutions and surfaces, is pleased to introduce Natural Choreography , a collection of custom end-cut block wood and sheared marble floor surfaces which are signature interior elements for high-end commercial projects worldwide. This collection offers a unique and affordable solution for these luxurious materials that are often rare and expensive.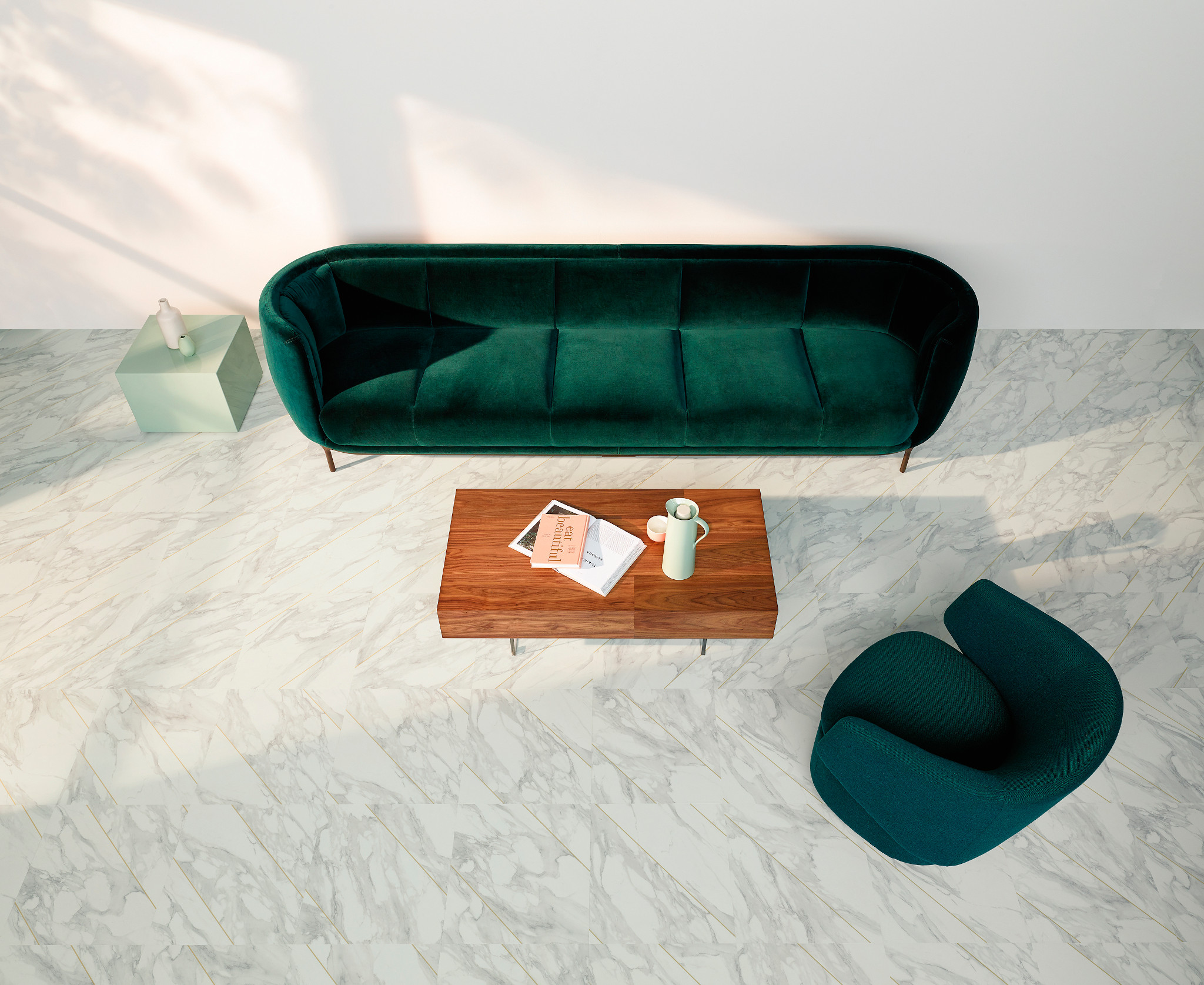 In collaboration with renowned global design firm, Rockwell Group, Natural Choreography is available in Cut, an end-cut block wood visual, and Shear, a marble shear. These 18" x 18" LVT tiles are engineered with layered construction for enhanced durability, including a patented scratch-resistant top finish and a 20 mil wear layer that protects against premature aging in the most demanding hospitality and retail environments. Its 5 mm thickness allows these products to install seamlessly with carpet tile with no additional transitions, a perfect solution for multi-use spaces that require different materials installed in close proximity.
Cut offers a fresh approach to traditional LVT wood products. Available in eight colors, this collection offers a dramatic composition in its concentric end-cut wood visual with an unexpected added layer of luxe with a champagne and nickel silver metallic inlay. Likewise, this inlay is featured in Shear, which offers an organic marbled visual. Shear is available in four luxe color finishes, ranging from a light carrara marble to a deep onyx color finish.
Natural Choreography is a solution provider for designers everywhere, bringing once exclusive materials to mass hospitality and commercial design through the affordability and ease of maintenance offered in luxury vinyl tile.