INTRODUCING THE INSIDE SHAPES DESIGN TOOL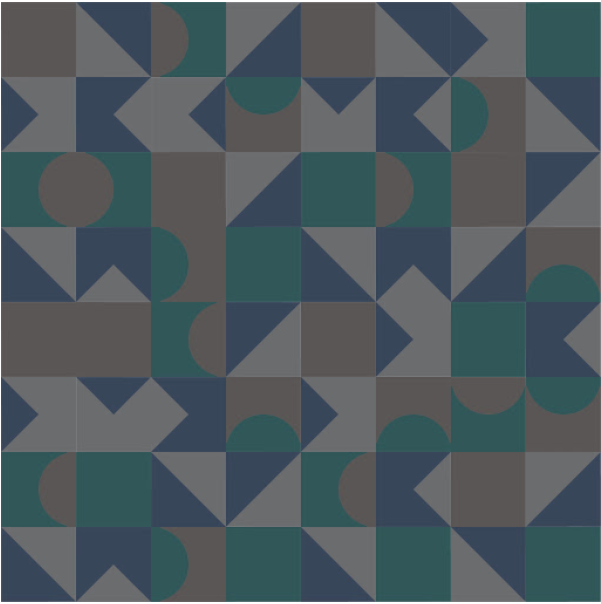 Around this time last year, we were preparing to introduce our collaboration with Stockholm-based design studio Form Us With Love at NeoCon. This year, we're thrilled to share the Inside Shapes Design Tool with you. It's a digital toolkit that empowers designers to create a floorscape using the Inside Shapes collection.
With Form Us With Love, we challenged how the standard 24" x 24" carpet tile might be approached in a new and unique way. With Inside Shapes, a floor becomes a canvas for creative expression—unlimited shape and colour combinations can be both simple and abstract. Designers can create the perfect solution for any environment, and the Design Tool makes this even simpler.
The Inside Shapes Design Tool allows architects and designers to visualize all of the possibilities the collection allows. Users can begin with a blank canvas, easily change colours or re-arrange tiles from a series of idea starters, or use a premix option to seamlessly produce a dynamic layout. This interactive tool will enable the creation of compelling designs that express a particular vision.
From offices to schools, retail to hospitality interiors, today's architects and designers are seeking ways to enliven the human experience in commercial spaces. Inside Shapes turns a passive product into an active decision, allowing for a variety of intentions and feelings in public areas.
Stay tuned for more tips, tricks and design inspiration as we debut the tool. In the meantime, share your designs with us on Instagram using hashtag #ShawShapesSweepstakes for a chance to win a custom TID watch.
For more information on the Inside Shapes Design Tool, visit https://insideshapestool.shawcontract.com/start