Enchantment for the eyes. Luxury for the feet.
Sheraton Grand Chennai Resort and Spa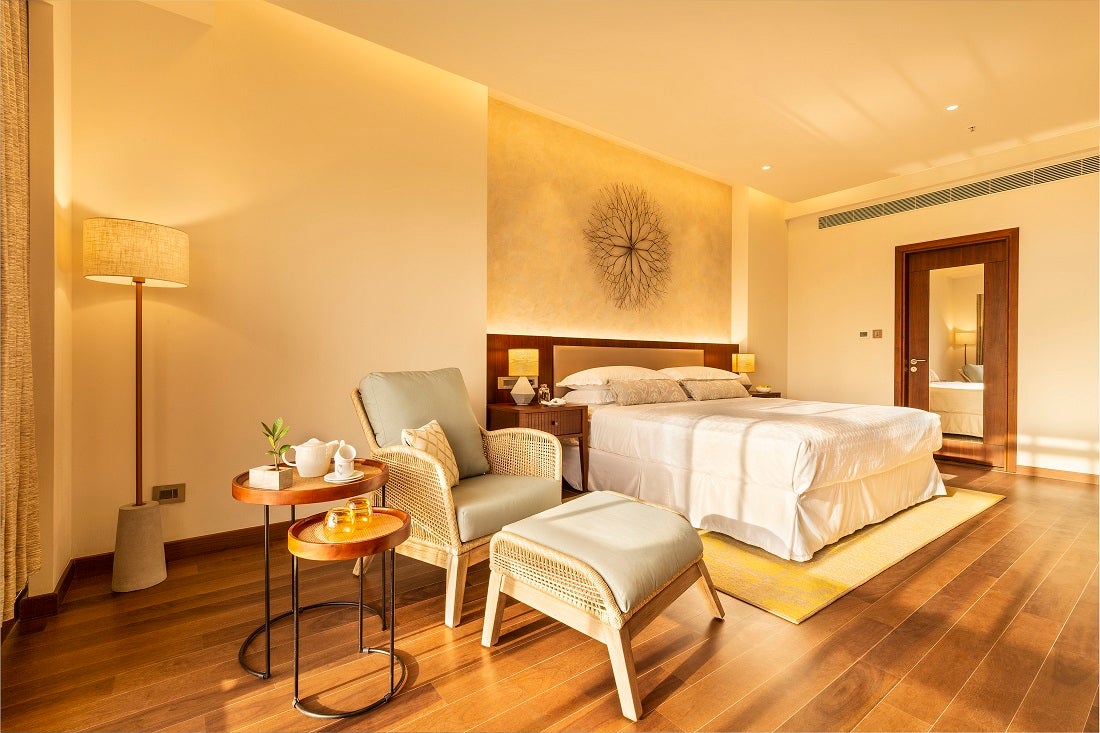 The beach beckons
A seaside resort is a desirable destination for travelers. But for the Interior Designer, the hotel brand, and the maintenance staff, the sea's proximity and Chennai's hot climate bring special design considerations for humidity and moisture control to this hospitality environment. Shaw Contract flooring was chosen for its ease of maintenance, anti-fungal properties, colour fastness, and no smell (as compared to woolen carpets). Being the preferred supplier to Marriott worldwide, Shaw Contract's quality and service capabilities made them the ideal flooring provider for this luxurious resort.
The thing about any luxury hotel is the experience it offers. It is indefinable. Each property comes with its own unique touch and flavour. It is bound to be magical when the Sun, sea, sand, and classical South Indian ethos come together; as it does with the Sheraton Grand Chennai Resort and Spa.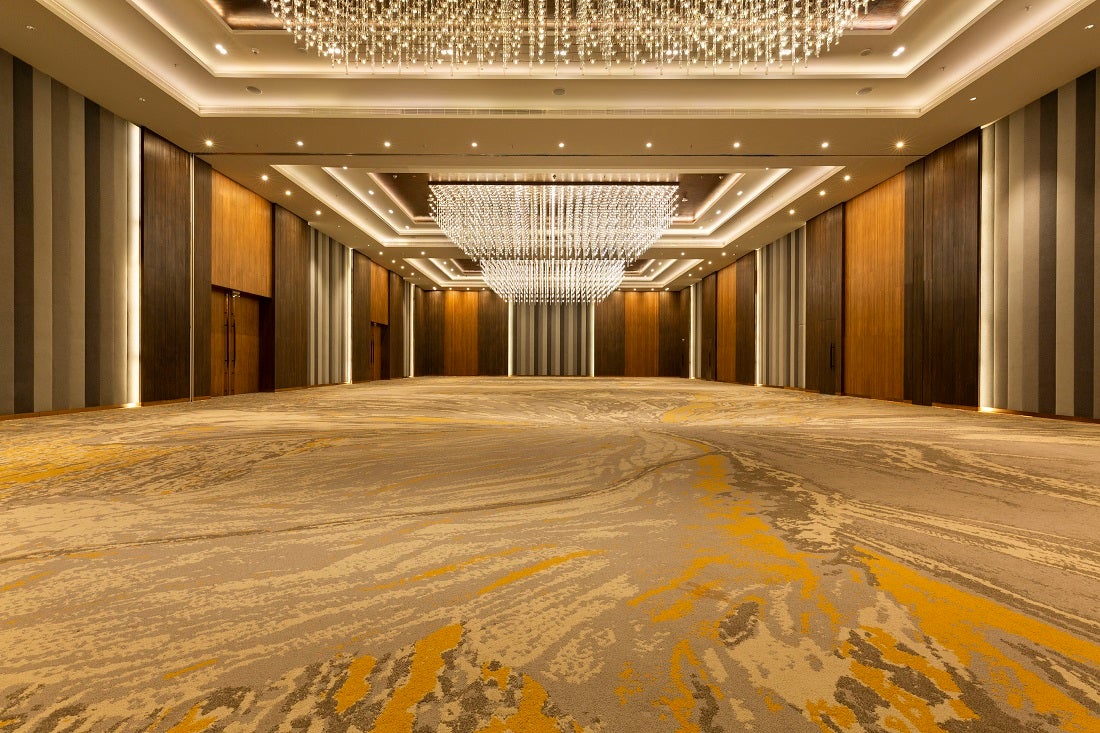 What is ColourPoint construction?
ColourPoint is a 100% Machine Tufted Solution Dyed Carpet. The Carpets are all made in a loop but neatly tip sheared in predetermined areas to open up the loops to create a very distinct and new textured design on the carpet. This is not the conventional type of carpet but cutting-edge technology. ColourPoint allows changing of colour within a pixel's distance for very sharp, precise designs. It offers exciting visual and tactile possibilities with almost limitless choices.
ColorPoint (CN44998)
Shaw Contract' ColorPoint (CR41931) flooring products met the exacting global standards of the Marriot brand – be it aesthetics, product variety and sustainability. The flooring tiles offer high load-bearing capability, optimum sound absorption, and acoustic quality, and above all, fantastic quality underfoot.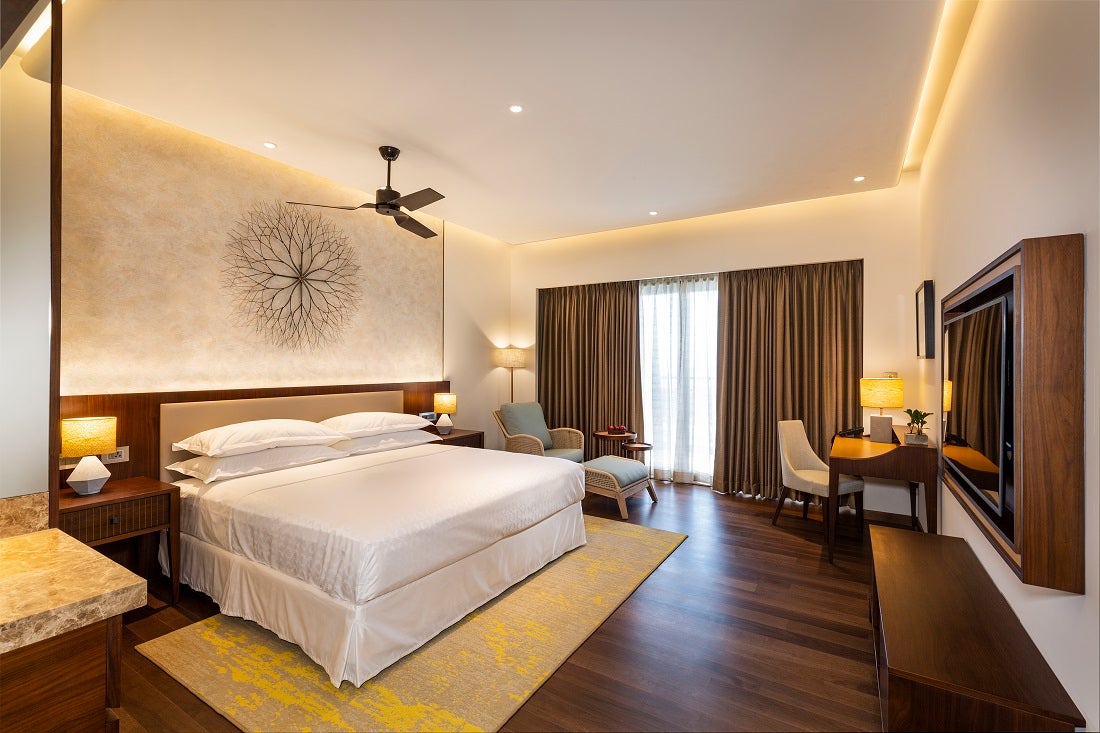 Execution
Shaw's dedicated installation team coordinated with the designers and ensured the timely execution of the project. They jointly created 3D renderings of the plan to enable the client to visualise the actual layout and look of the flooring. Importantly, the project was carried out within budget and the Interior Design team paid equal attention to detail at all locations of the property.
Result
The organic joy that Shaw Contract's flooring brought to the varied locations inside the property amplified the lavish experience that guests could expect from Sheraton Grand Chennai Resort and Spa. The property also underlined Shaw Contract's ability to aesthetically represent the Sheraton brand with considered flooring solutions.