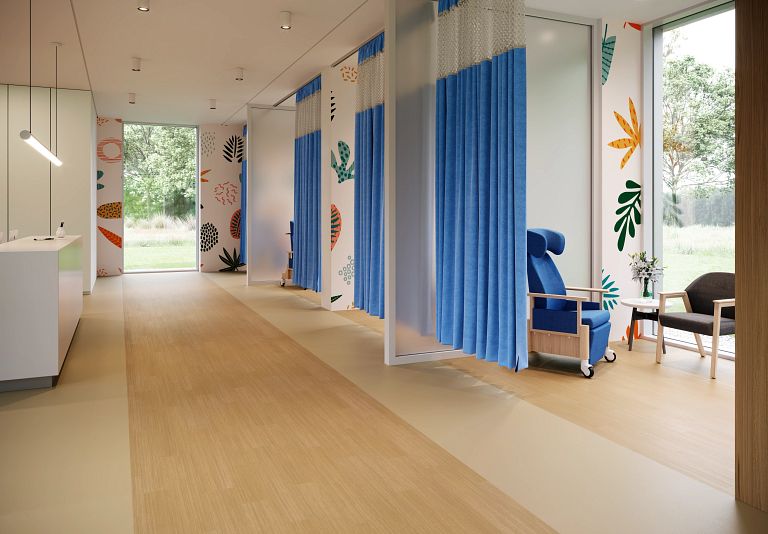 Holistic Healing Environments
Flooring provides critical support for the environments where we heal in New Zealand. At Shaw Contract, we aim to make a Smarter Impact by advancing our understanding of all that contributes to healing – from color to acoustics, infection control to glare reduction.
How Can Flooring Improve Patient Outcomes in New Zealand?
In Healthcare, flooring provides critical support and performance for a wide range of specialised environments, from the operating room to the waiting room. Shaw Contract serves the segment as a committed partner, with unrivalled expertise and a dedicated portfolio of solution-driven products.
Responsible manufacturing begins with our product development process that considers the well-being of patients and staff in healthcare environments. For the comfort and wellbeing of patients, we use the principles of biophilic design to develop products that have a positive impact on HCAHPS scores.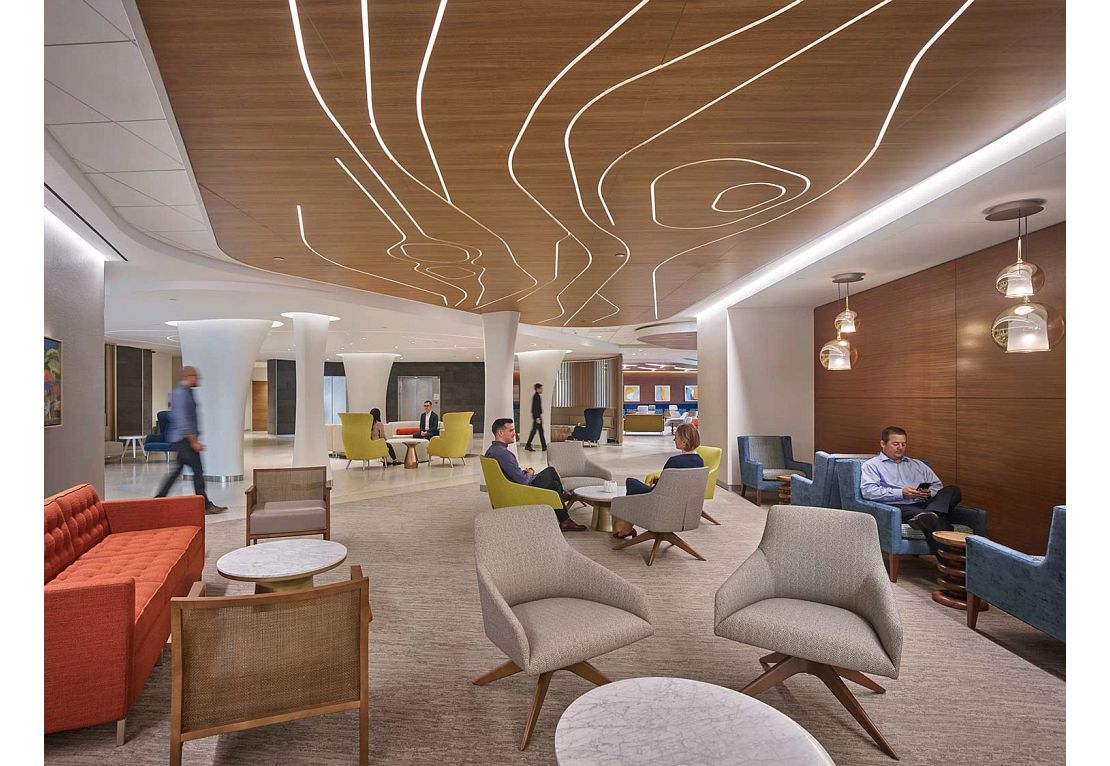 Evidence-Based Design
Evidence-based design highlights the improvement in the patient experience when natural elements are integrated in the built environment. Flooring is a tool that architects and designers use to forge a deeper connection to our physical relationship with the natural environment.
Learn more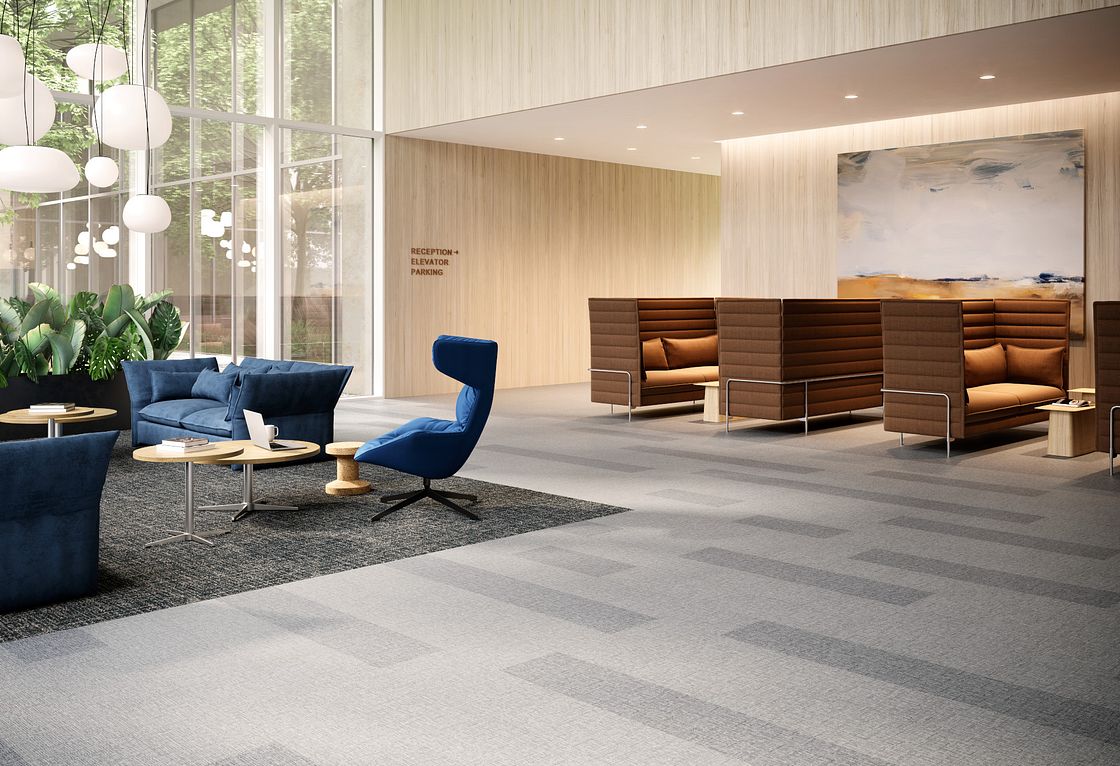 Our Healthcare segment provides solutions for:
Acute Care
Ambulatory Care
Behavioural Health
Medical Office Buildings
Solutions for Health
and Well-Being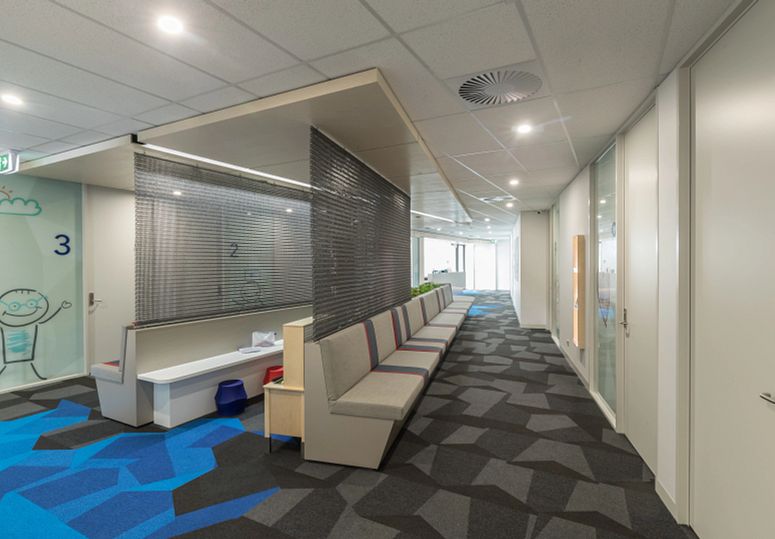 Featuring Hexagon Collection
Baxter Park Medical Centre by Cooper Group
The new Baxter Park Medical Centre has been designed in such a way that it provides space for additional doctors or allied services in the future depending on the needs of the neighbourhood.
Photography by Mark Dadswell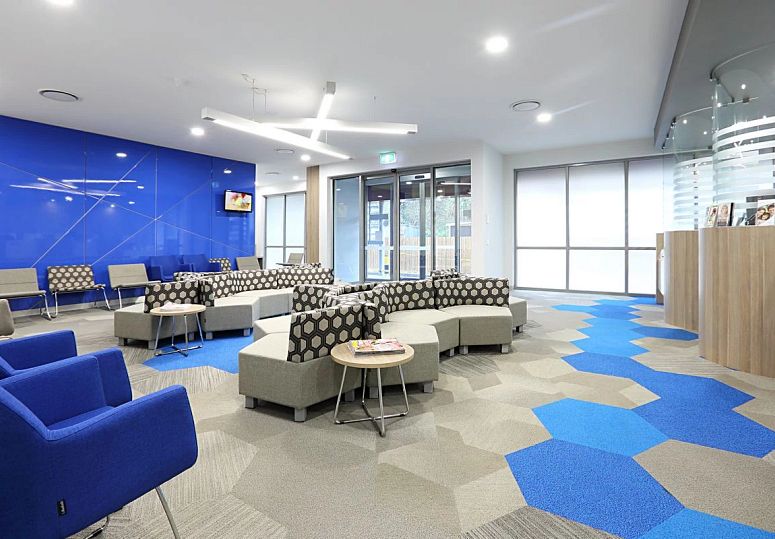 Featuring Hexagon Collection
Bendigo Medical by Medifit
The Design brief was for a vibrant, open, friendly and professional environment that also provided high levels of safety, security and privacy.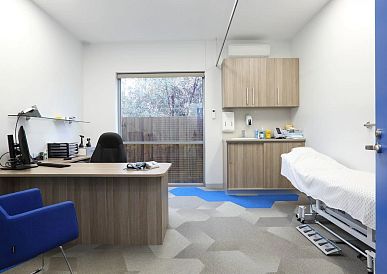 Photography by Medifit Pty Ltd
Contact Us to Discuss Your Next Project
Our dedicated New Zealand distributer Jacobsen are here to help provide solutions for your next healthcare project.