How can Beauty Change our Minds?
We have to reevaluate the idea that this land is here for our consumption.
A train glides through the landscape, so tiny in the expansive terrain that you take a moment to register its presence. Steam rises from the ground, coming from an unknown source. Trucks line up on the horizon, innocuous as sheep on a ridge. And it seems that the photographer stands alone as witness, despite traces of human activity that start to reveal themselves.
That sense of solitude, the contradictory stillness, one's awe in the presence of a landscape's sublime beauty — and then the growing awareness that there's something going on. That experience lies at the heart of photographer Victoria Sambunaris' work and what it asks of us as viewers. Her images' seductive beauty disarms us. Is she allowing us to look or demanding that we do? She's bearing witness; we're held accountable, too. "Whether I'm in Alaska observing the 800 mile pipeline snake through the Brooks range or down on the border looking at the seventeen-foot steel fence dividing the landscape," she says, "I'm thinking 'what brought us to this place?'"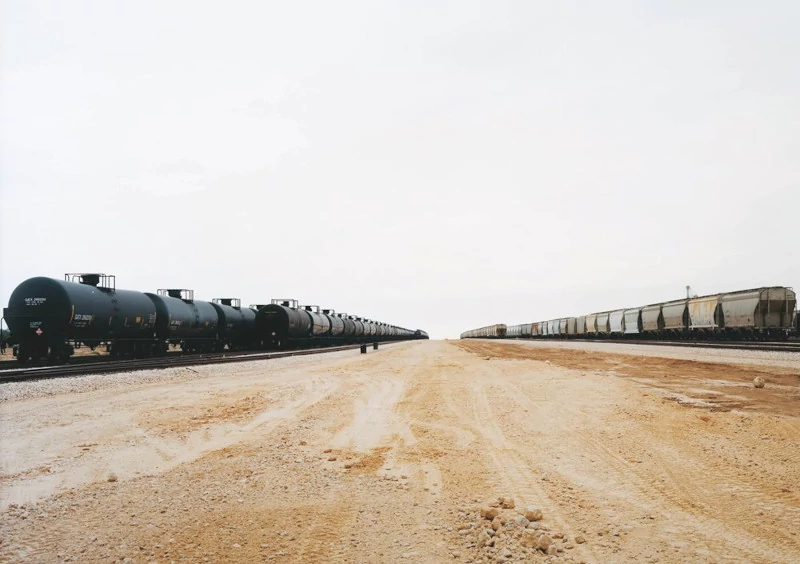 Sambunaris illuminates intersections of geology and culture, recording the impact of human activity on the American landscape. "The photographs that I produce question traditional and clichéd notions of landscape, our place within it, and the collective roles and responsibilities in how and why we shape it the way we do," she writes.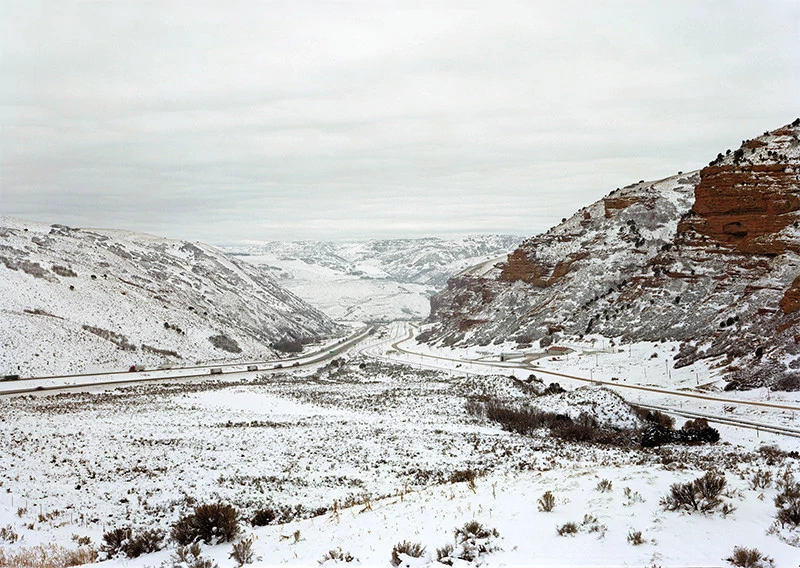 She immerses herself in the American landscape for three to seven months at a time, traveling with intention, armed with questions, primed for discovery. Her investigations have drawn her to the Caverns of Sonora where oil companies bought up surrounding mineral rights in the 1970s, border towns along the Rio Grande and Houston's ship channel, looking at the petrochemical industry.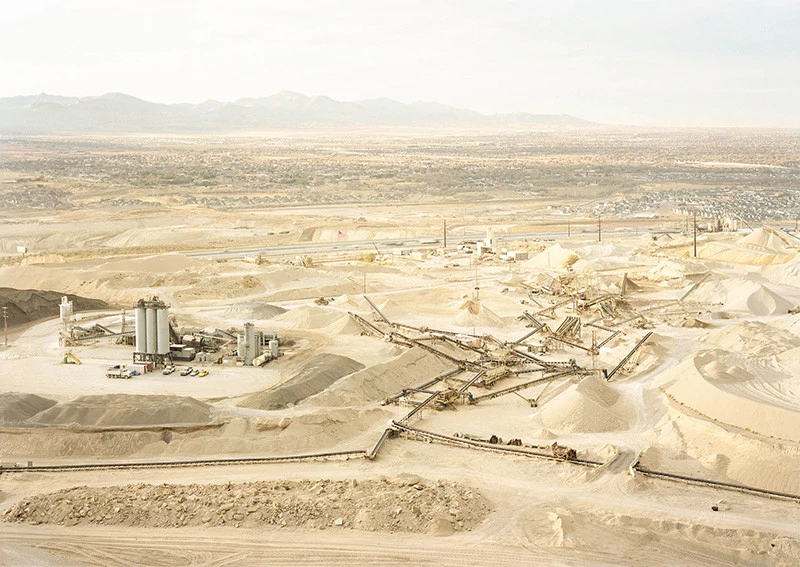 Sambunaris engages with local communities wherever she finds herself. Although she travels alone, human interactions make the work possible and chance encounters yield results. "In 2003, I was trying to access a gold mine in Alaska," she recalls. "I had been calling the public relations woman over and over, getting no response. One night while camping in a remote spot my dog wandered toward a group of people. It turned out that one of the women was the person I'd been trying to reach — she gave me the access."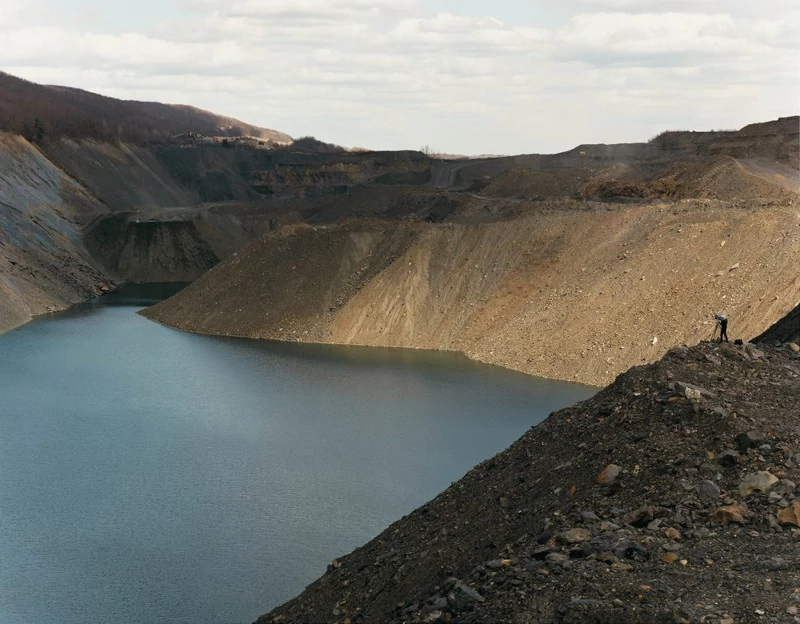 Sambunaris works with a large format five-by-seven wooden field camera, hauling it through the fields or up the mountains herself. She takes very few photographs — a curious thing in this day and age, when everyone continually snaps away on their iPhones. She's paying attention. She's being deliberate. And, she's asking us to do the same. "I wait for the train to come through," she explains. "I wait for the light. I wait." The pace of her process belies the urgency of issues she illuminates. But she's not being passive; she's actively determined to see the outcome that she wants.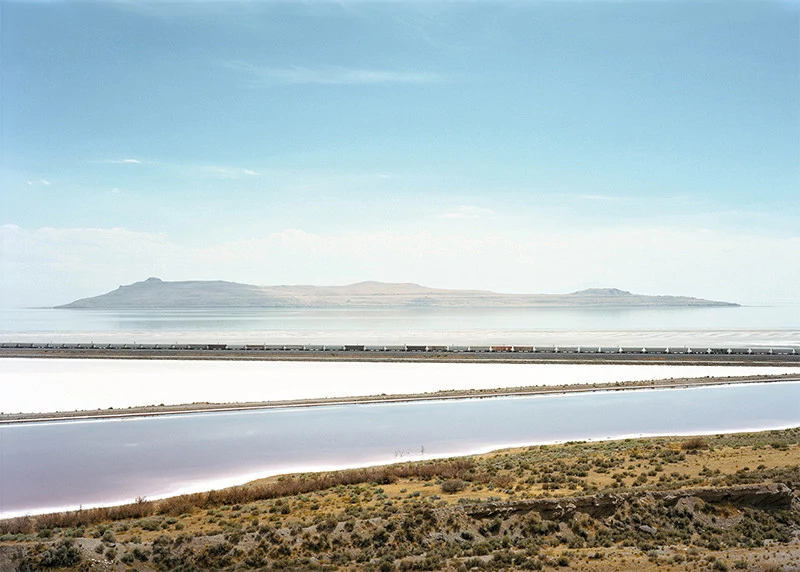 To create her most recent body of work, Sambunaris has spent the past several years traversing mining sites in Utah, continuing her dialogue with the myth of the American West and the persistence of Manifest Destiny in the national psyche. She explains: "We have to reevaluate the idea that this land is here for our consumption."
Victoria Sambunaris holds an MFA from Yale University School of Art, where she has held various teaching positions. Her work has been widely exhibited in museums and galleries throughout the United States including the National Gallery of Art, Washington, DC; Museum of Modern Art, New York; San Francisco Museum of Modern Art; and Albright-Knox Art Gallery, Buffalo. A monograph of her work — Victoria Sambunaris: Taxonomy of a Landscape — was published by Radius Books in 2013.