An Inside Look at How Judges Make the Final Call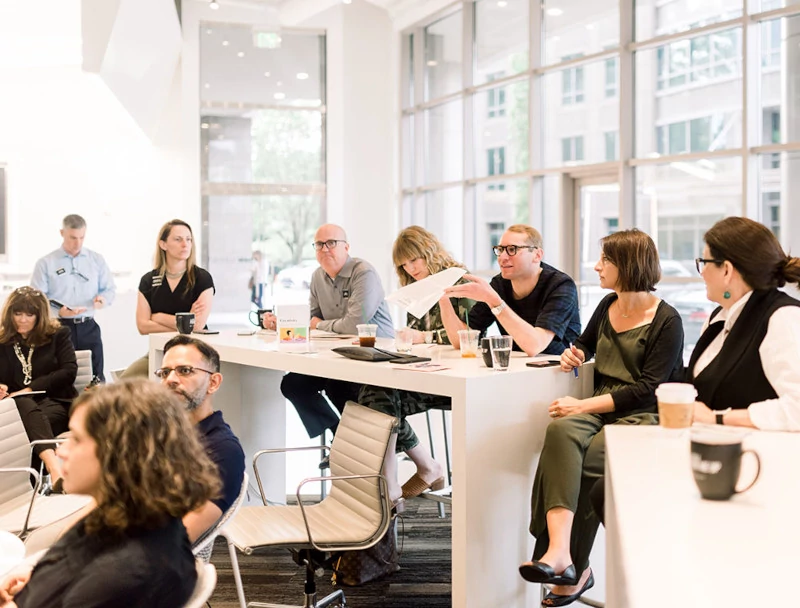 This year's design award program saw over 700 submissions from around the world. To select winners, we gathered ten designers to evaluate and select their favorite designs. The process took two days, and each submission category was evaluated by a group of judges, with Shaw Contract designers and marketing leaders facilitating dialogue. Together, the teams selected 36 category winners and 6 final winners, to be announced soon.
After the final selections were made, our judges visited the Center for Civil and Human Rights in Atlanta with designer Barry Richards of Rockwell Group. Richards and his team designed the exhibitions for the museum when it opened in 2014.
Thank you to our judges for taking time to recognize forward-thinking design from across the globe!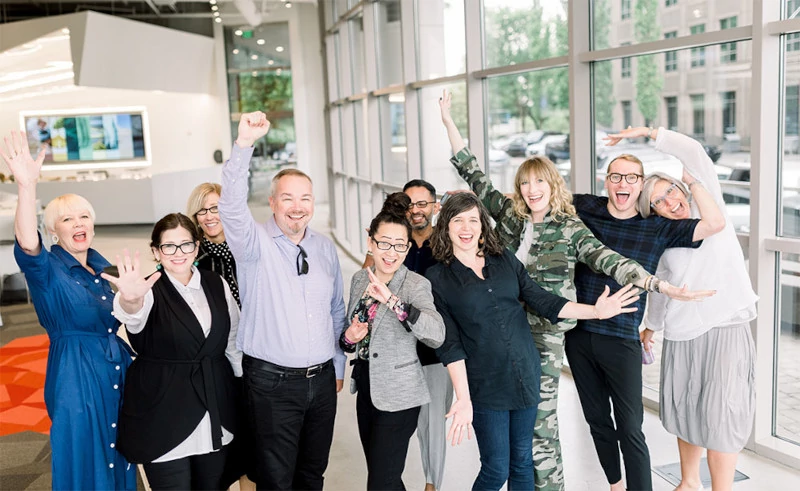 Amy Sickeler, Perkins & Will Atlanta
Anisa Heming, Center for Green Schools at USGBC
Chau Tran, MTA | Urban Design Architecture Interior Design
David Tracz, Studio 3877
Dehne Sibbernsen, HOK New York
Faith Marabella, Wellesley Design Consultants, Inc.
Jessica Collins, HOK Dallas
Linzi Cassels, Perkins & Will London
Ramesh Subramaniam, M Moser Malaysia
Shannon Murphy Gaffney, SkB ARCHITECTS