Making Lasting Impressions: Learning from the Experts at Disneyland
On the front of the Association for Learning Environments (A4LE) international conference, a group of Disney fans and the curious gathered at Disneyland. After all, when your conference is held near one of the most magical places on earth, you must take the opportunity to connect to your childlike self and get inspired by a brand you grew up with. A few of us may have walked in as skeptics to the magic, but we all left as believers.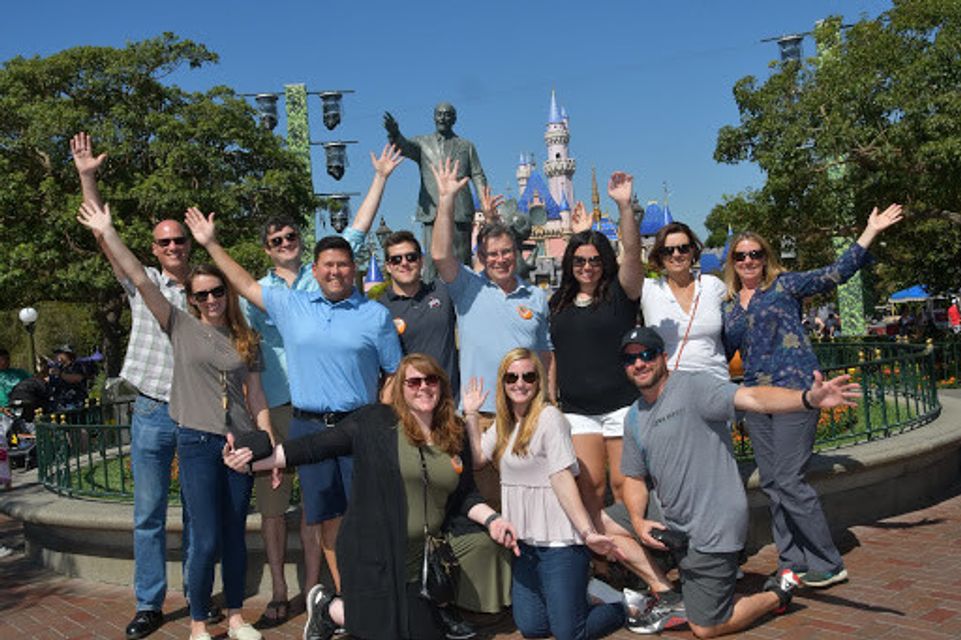 Mike Davis, Bassetti Architects, Seattle, Washington
Jordan Keil, Bassetti Architects, Seattle, Washington
Mike Cozart, BCE Engineers, Seattle, Washington
Steve Murakami, OAC Construction, Seattle, Washington
Liz Katz, NAC Architecture, Seattle, Washington
Phillip Riedel, NAC Architecture, Seattle, Washington
Marlene Anglemyer, Bethel School District, Seattle, Washington
Phil Idle, EIW Architects, Perth, Australia
Diane Idle, Teacher, Perth, Australia
Rebecca Frazee, FLEXspace, San Diego, California
Jill Benedict, Wishes and Wonders Travel Agency, Lake Orion, Michigan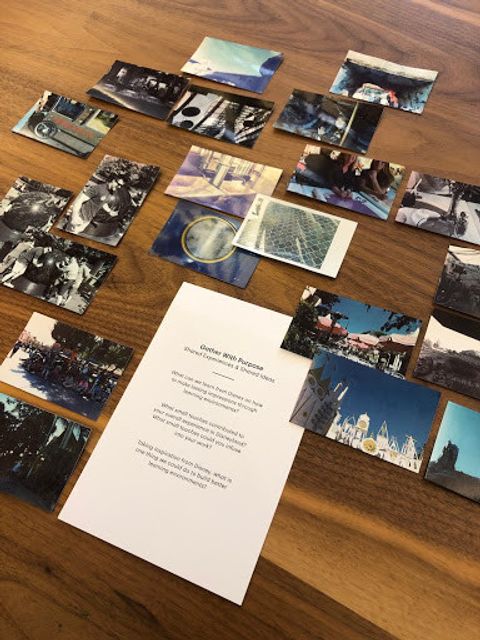 At the start of our experience in Disneyland, at Carnation Cafe on Main Street, the stage was set with three question prompts:
What can we learn from Disney on how to make lasting impressions through learning environments?
What small touches contributed to your overall experience in Disneyland?
Taking inspiration from Disney, what is one thing we could do to build better learning environments?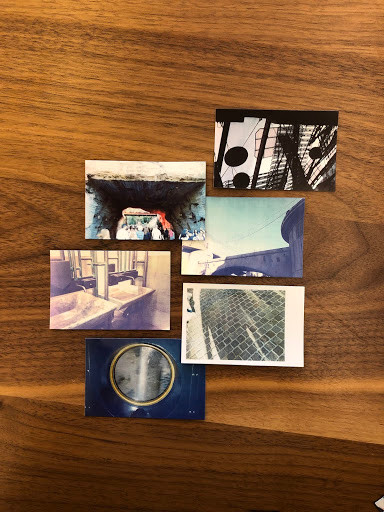 Throughout the day, we took Polaroid photos of moments that made an impression on us. The snapshots illustrated several themes, first that the unique experience of using a Polaroid camera made a lasting impression itself. They also illustrated that connections to people sharing a common interest and joy, even if they were relative strangers, brought them together and provided a connection day began with handshakes, and ended with hugs and high fives.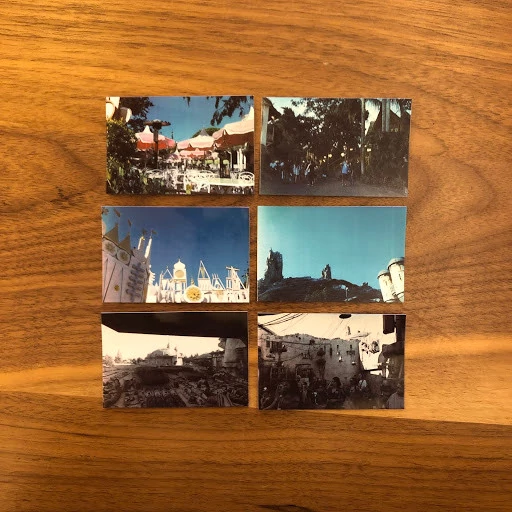 Another theme that emerged from the images was that of details. An impression was made on Rebecca Frazee, FLEXspace, by the pathway to the Indiana Jones ride with 12 foot high bamboo. The foliage offered shade from the California sun, and contributed to the ambiance of walking alongside Indiana himself as you went on an adventure. An impression was made on Mike Cozart, BCE Engineers, Seattle, by the smaller details that contributed to the larger ambiance, such as the Ewok footprints throughout the new Star Wars Galaxy's Edge. Mike expressed, "I have been to Disneyland 50 times and I still love it. There is always something new to explore, and details to notice." That is a lasting impression!
Conversations around dinner at Blue Bayou, the Pirates of the Caribbean indoor restaurant that feels like its outdoors, based on the deep blue sky with paper lanterns spotting the black night sky, explored what we as learning space designers could do to embed the inspiration Disneyland had instilled in all of us into our own work building schools.
When asked what one thing each of us could do in our work, based on this experience, Liz Katz, NAC Architecture, Seattle, said "I will consider the impact a transition space can make. At Disney, the transitions [waiting in line] was part of the destination. It was thoughtfully designed to intrigue and delight each step of the way." Her call to action was putting more thought into the transition spaces in her school to contribute to the overall learning experience, and ensure all spaces reinforce the school's mission and personality.
An impression was made on Steve Murakami, OAC Construction, Seattle, by the feeling he had upon walking through the entry gates. "I could feel the joy and wonder for what was to come. Stress, what stress?" The call to action and question he posed back to the group was, "What if we could build this into our learning environments for our teachers and students?"
This was the final call to action we left the day with. For each of us as contributors to learning space design to pay attention to the details, the moments, that add up to a much larger experience. An experience all of us share in some way and carry with us throughout our lives. We each have a responsibility for future generations to design intentionally and thoughtfully, to truly make lasting impressions on students, teachers, and the staff and communities that visit our learning spaces through their lives.
For more information on our Education segment, click here.