Association for Learning Environments (A4LE)
The Association for Learning Environments (A4LE) has a mission and chart of work that keeps students and learning environments at the core of their organization. A4LE strives to improve the places where children learn, through connecting professionals within the learning landscape to imagine, promote, and realize the environments in which we need to foster creativity and educate future generations.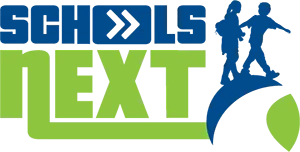 One of the ways in which A4LE manifests their vision is through their annual SchoolsNEXT design competition for middle school students. Student teams are challenged to plan and design sustainable and resilient learning spaces that encourage innovation, critical thinking and collaboration. The SchoolsNEXT Design Competition offers an opportunity to illustrate the kind of creativity that students bring to the planning and design process. The competition also highlights the importance of well-planned, healthy, safe, sustainable, and resilient schools that foster student and teacher achievement and enhance community vitality.
"This program connects the education team at Shaw Contract with the student voice so we can better support their needs in future school designs. They are the ultimate 'end user,' and they challenge us to design learning spaces with them in mind and at the center of our flooring designs."
- Michelle Carpenter, Director of Education, Shaw Contract

The 2019 winning team for the design competition was Neal Middle School, from Durham, North Carolina. The students designed MALA: The Multicultural Advanced Learning Academy (MALA) is a school dedicated to giving students a platform to become change agents in their community. MALA will do this through multicultural education and community partnerships. The MALA design combines traditional African, Latin American and Indigenous culture with modern futuristic designs & technology.
You can watch their video here.
Visual of the Multicultural Advanced Learning Academy (MALA) via Neal Middle School presentation
This design competition occurs each year over the course of the academic year and is fully equipped with a recommended curriculum that teachers and A&D mentors can use to structure the project. Each team is paired with a mentor from the A&D community to challenge students to think in new ways and consider other design concepts.
Shaw Contract supports A4LE to develop the connections among the education design community through sponsorship of the international LearningSCAPES Conference and SchoolsNEXT Student Design Competition each year. When professionals can come together with a true focus on the end client, the students, teachers, and school staff, we are able to truly improve the places where children learn.
Get involved with A4LE international or state membership or support the SchoolsNEXT design competition through sponsorship or mentorship here.