Shaw Contract Introduces New Bio-Based Polyurethane Flooring
Shaw Contract, a design leader in commercial flooring solutions and surfaces for the healthcare industry, is pleased to introduce Bio-Based Polyurethane, a new flooring platform designed for today's healthcare environments. The new flooring solution is first presented in the collection Innate & In Tandem, a coordinating tile and sheet product composed of the bio-based polyurethane material for ease of installation and seamless transitions.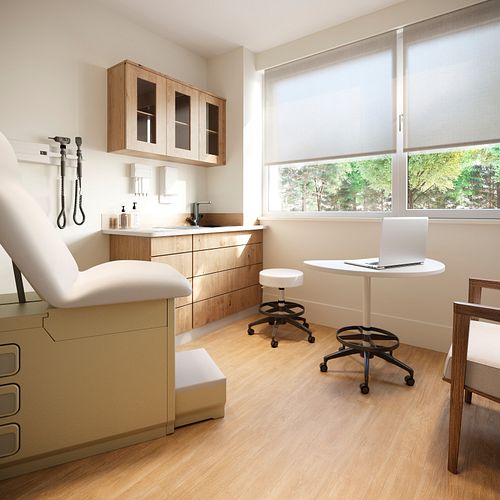 These extremely durable floors deliver the highest Martindale rating to scratch resistance and are resistant to degradation from UV light, hand sanitizers, disinfectants and common stains. The sustainable nature, versatile installation and ease of maintenance allow for optimal performance in healthcare environments. With no PVC, ortho-phthalate plasticizers or solvents, the collection is Cradle to Cradle Certified" Silver, FloorScore certified and has a LEED v4 contributing HPD.
"Consumers no longer seek sustainability—they expect it. Shaw Contract is focused on providing sustainable product solutions for our customers. We are committed to providing safe, sustainable products for our planet and people while meeting the specific needs of the environment in which they are utilized. We are proud to introduce a new sustainable hard surface product that is designed to perform in healing environments," said Natalie Jones, director of healthcare markets for Shaw Contract.
Drawing on the complex beauty and durable properties of natural materials, the Shaw Contract Community Studio found rich inspiration for the Innate & In Tandem patterning and color studies. The warm, foundational wood visuals of In Tandem and the abstracted textural stone reference of Innate contribute to a deep sense of comfort in healing environments. Innate tile can be used alone or to provide an elegant, organic companion visual to the In Tandem sheet and tile.