What does it Take to Make Dye Lab?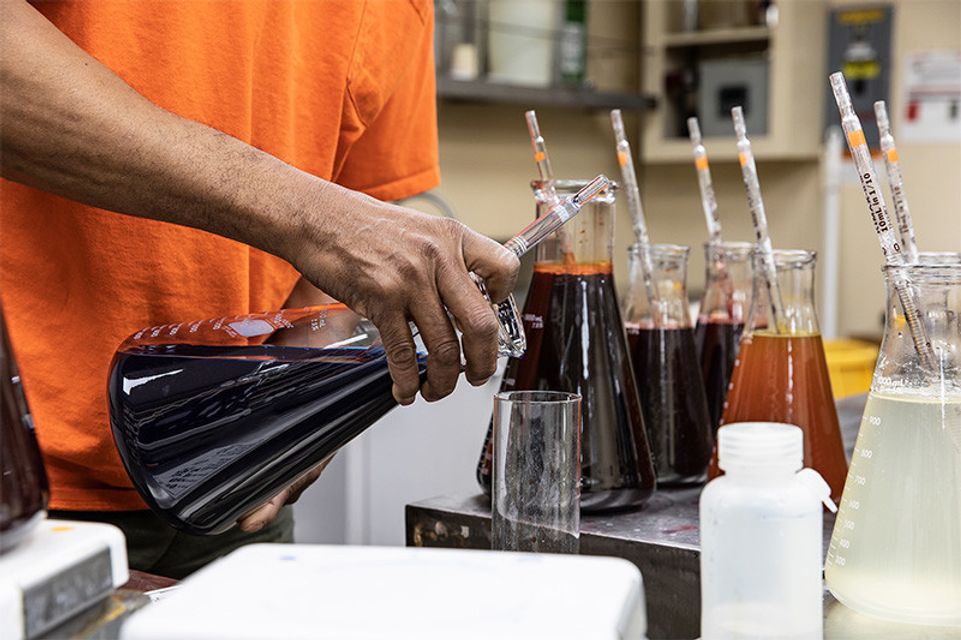 Dating back to the eighth century, dyeing technique consisted of taking fabrics that are bound, stitched, folded, twisted, compressed or clamped then dipping them into a color bath. The results were not just distinctive in pattern but in depth of color, too. The Shaw Contract design team took inspiration from this ancient textile dyeing method when conceptualizing new colors to update our best-selling Dye Lab collection.
To create this unique effect, the team asked our manufacturing partners to forget everything they knew about modern-day dyeing practices and open themselves up to a new way of crafting carpet tiles.
After running hundreds of dye tests to establish the color palette and to get a feel for the tonal variance, the team knew the traditional beck dye process could be reinvented. So they developed an innovative approach that results in an unpredictable dye pattern and color intensity. Doing this makes it so that each tile comes out different from the last to create a bespoke impression.
The collection's innovative manufacturing process mimics the ancient dyeing method to yield an unprecedented depth of color with artful, random nuances, progressing from light to dark.
"We altered the status quo to create a product that is truly unique," says Ashley Olson, Design Director for Shaw Contract Workplace Studio.
Click here to learn more about the collection.