Innovative Spaces Need Innovative Solutions
At the heart of Shaw Contract, we design products and solutions with our customers in mind. Laboratories and their surrounding office spaces are places of discovery and must be designed with both focus and relaxation areas to provide scientists and support teams an opportunity for focus, retreat, recharge, and collaboration. Performance and durability of the laboratory spaces and adjacent workspaces are priorities in these areas. We thoughtfully design product solutions that support the diverse needs of Life Science offices and laboratory spaces.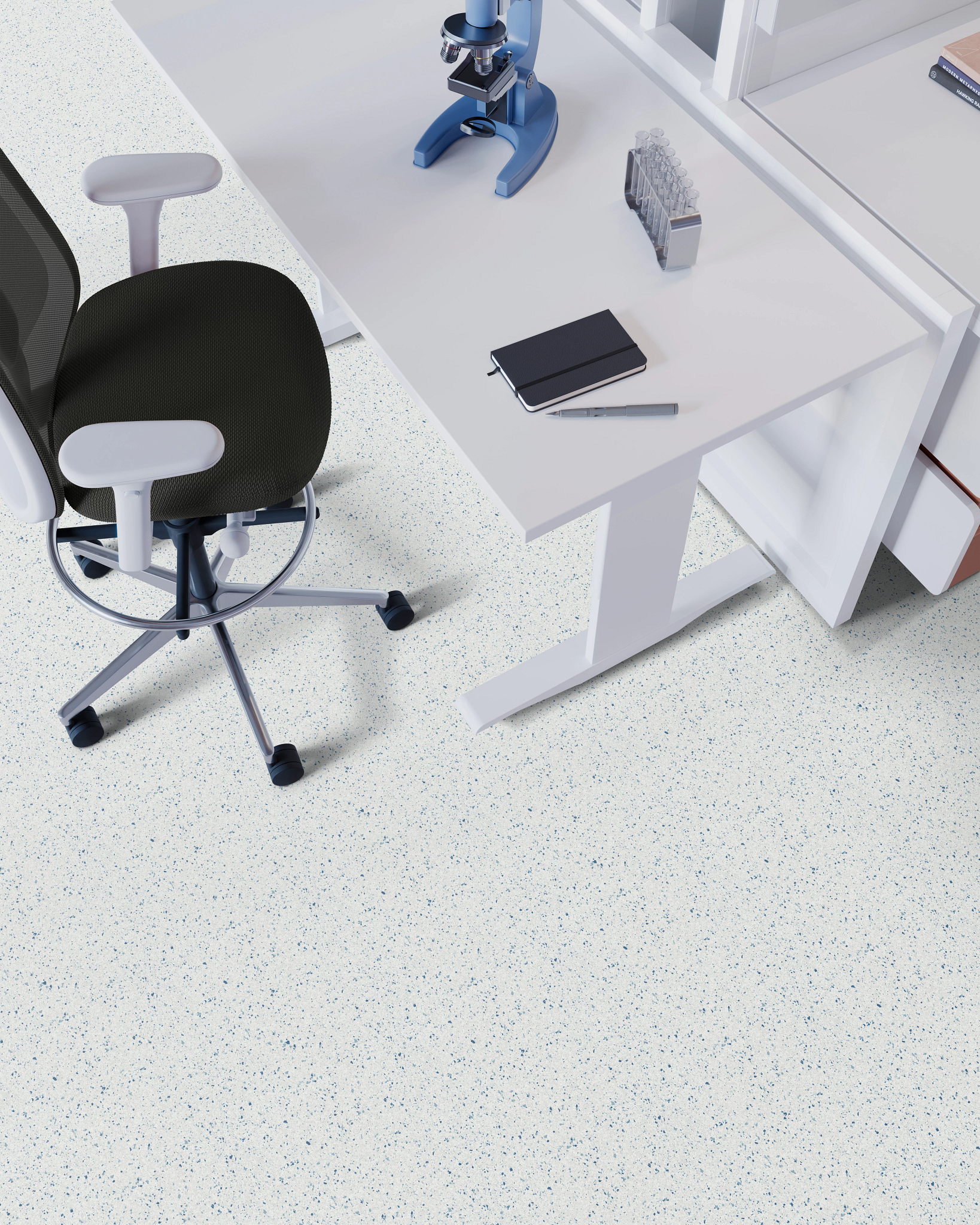 Performance Matters
Supporting the built environment with products and solutions that fit the needs of the customer is always top of mind. When looking for flooring solutions for your space, consider the below needs.
Durability
Chemical Resistance
Ease of Maintenance
Slip Resistance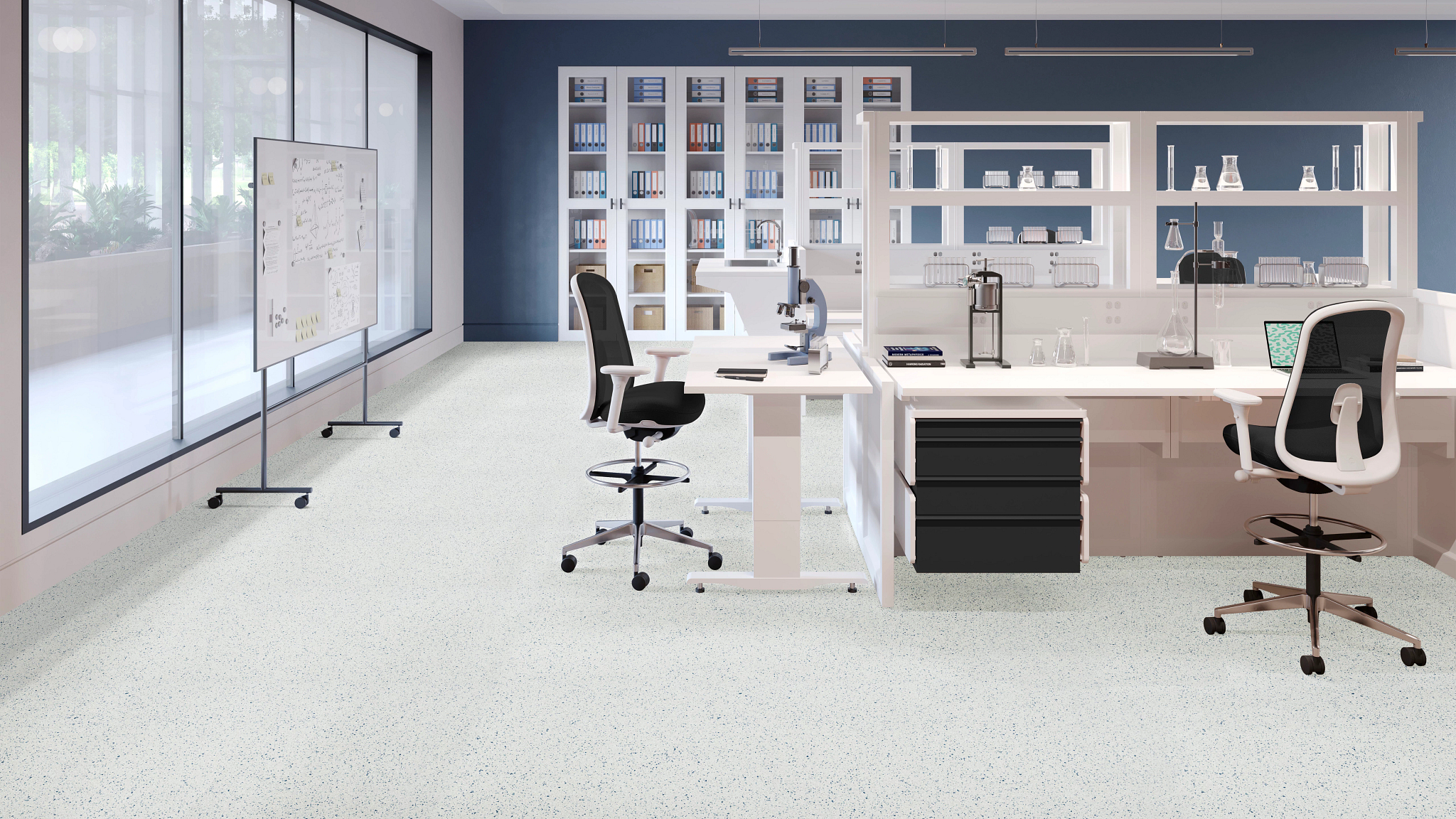 How can Flooring Support the Scientific Innovations of Tomorrow?
Our flooring solutions provide superior durability, chemical resistance and ease of maintenance while meeting the slip resistance needs of the space. Resisting disinfectants and common chemicals such as hydrochloric acid, hexane, formic acid and ethyl acetate our products create a surface that is easy to clean without the need for additional polish or wax.
Product Solutions for Your Entire Space
From laboratories to corridors to office spaces, Shaw Contract has a vast product portfolio that fits the needs of each space.
Explore Our Product Solutions
Industry leader in inventory, with more than 500,000
square yards of resilient sheet available.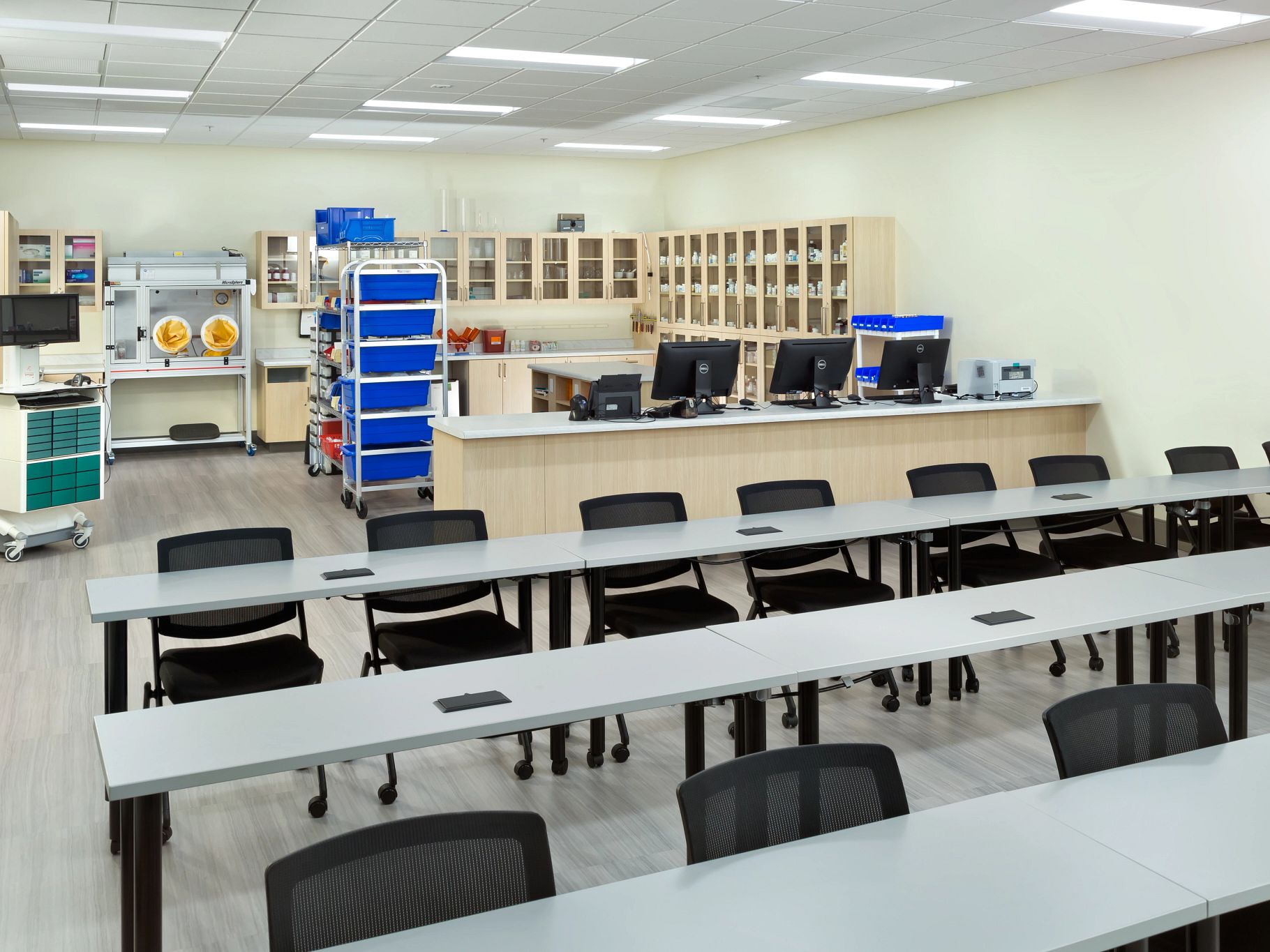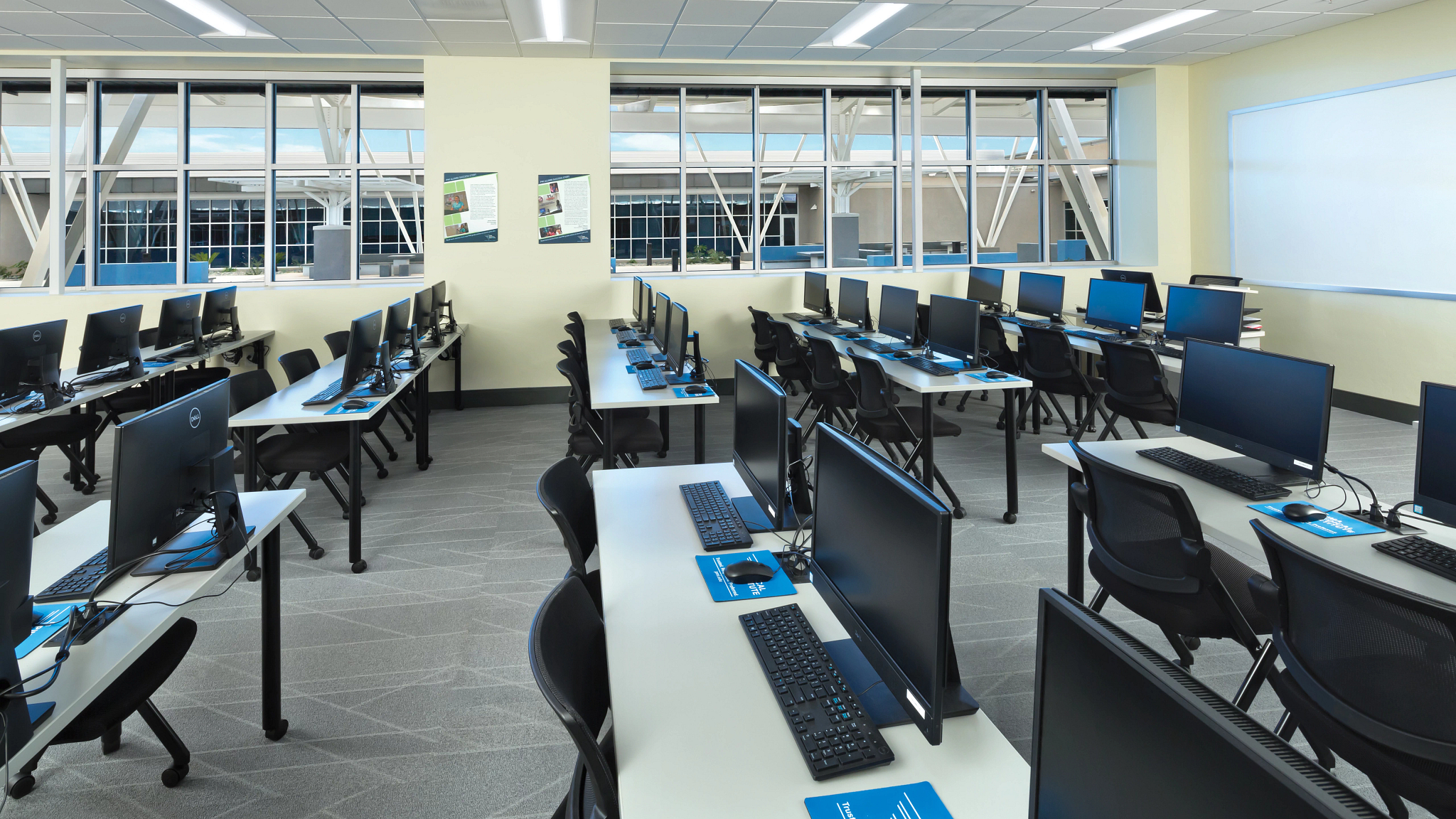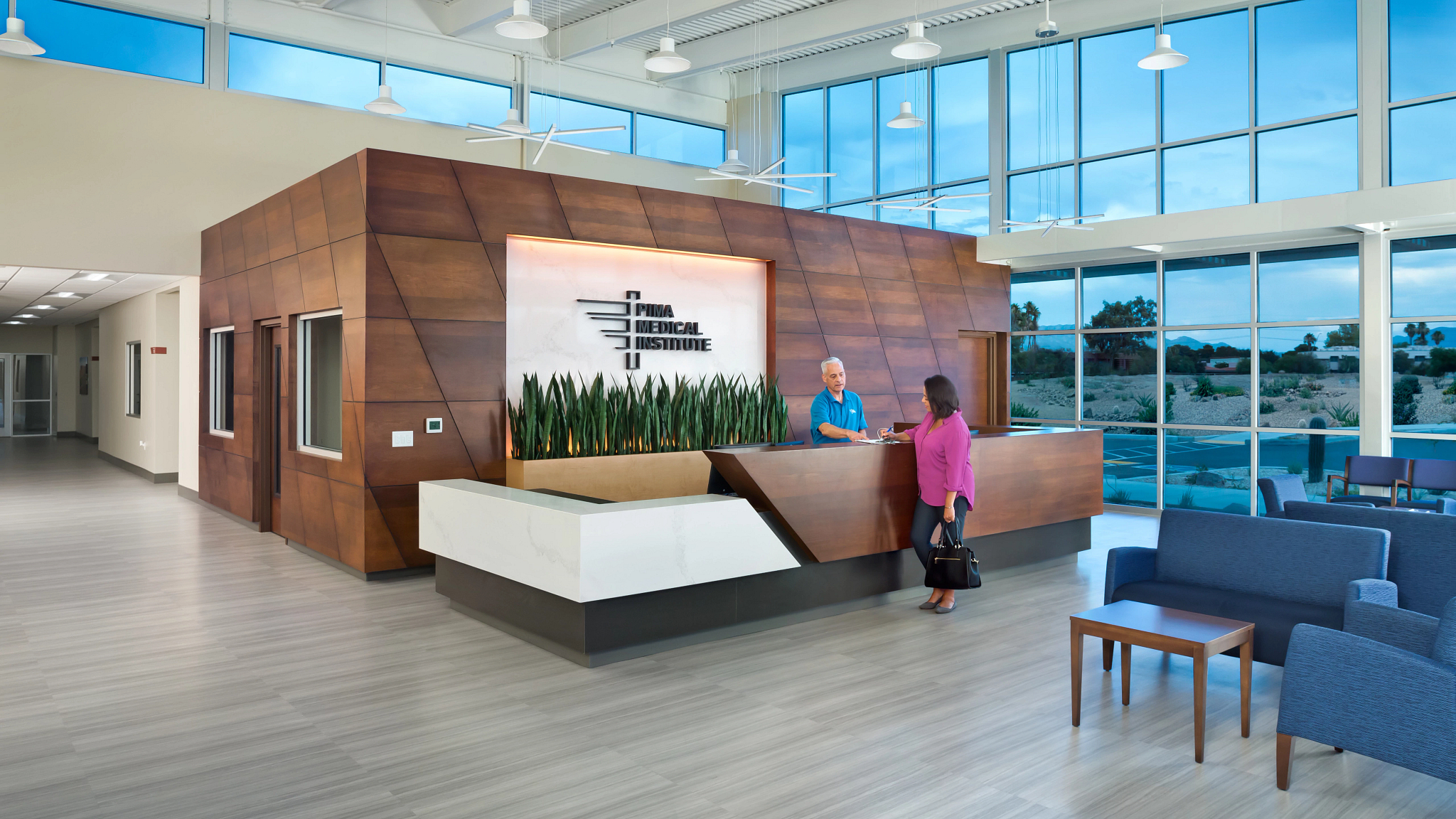 PIMA Medical Institute
PIMA Medical Institute utilizes resilient flooring in demanding environments such as educational labs and medical learning spaces.


Learn More
What if Flooring Could Support the Scientific Innovation of Tomorrow?