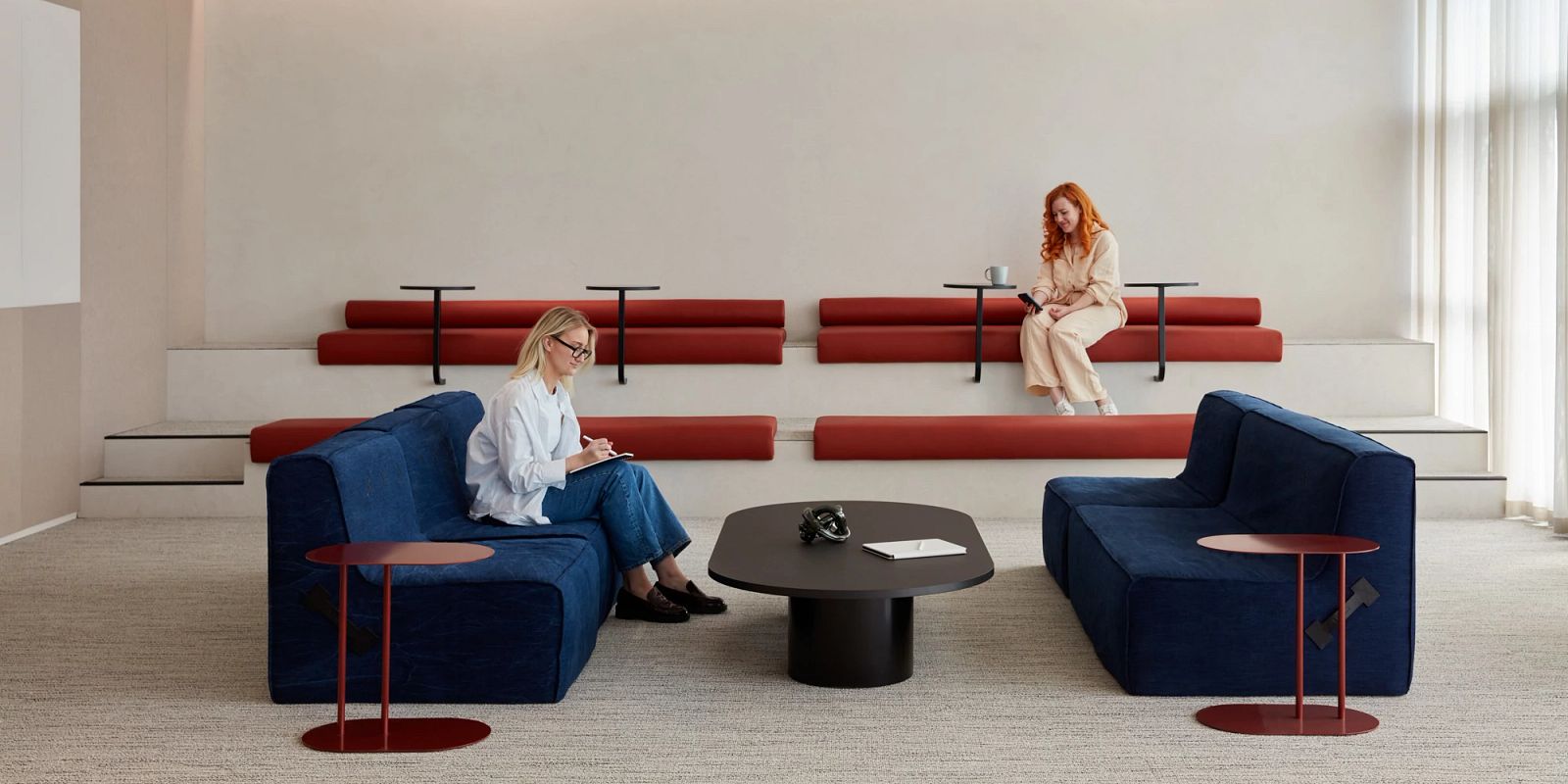 Out of over 650 submissions spanning 40 countries, 39 exceptional projects have emerged as Best of Region Winners in our 2023 Shaw Contract Design Awards. Meticulously selected by a diverse panel of judges from around the world, these projects represent the best of design from each region.
Scroll below to look through the Design Optimist lens at spaces that inspire new ways of working, learning, healing, and thriving.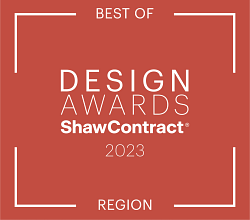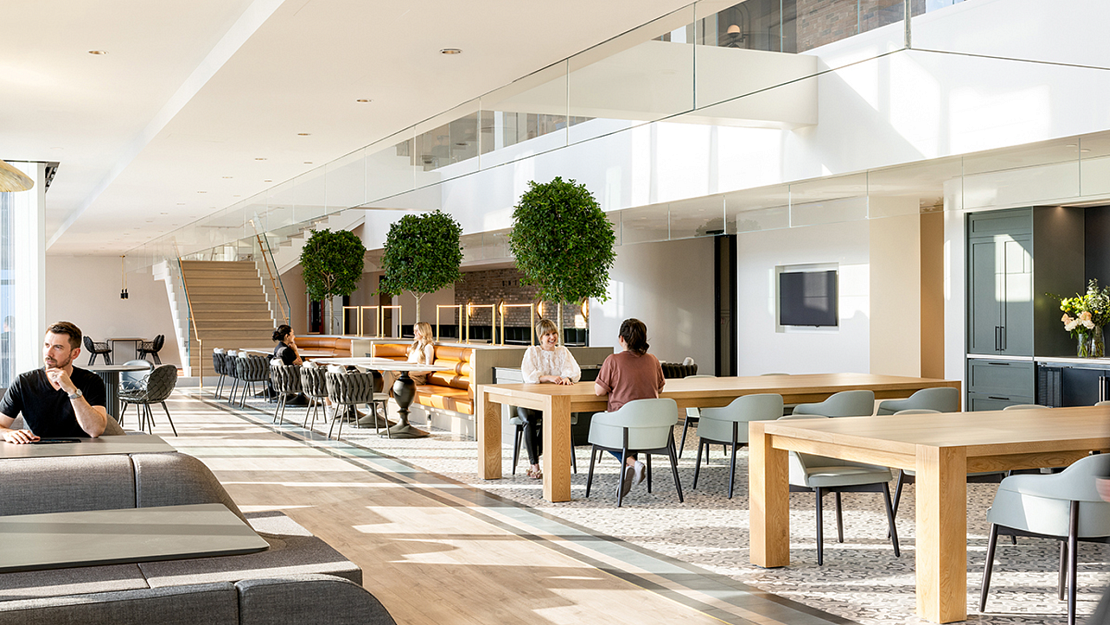 Boston Consulting Group by HOK Toronto
Toronto, ON, Canada
2023 Best of Canada
"Boston Consulting Group (BCG) is a global consulting firm that helps leaders in business and society address their most pressing issues. BCG's 400-person Toronto team sought a new Canadian headquarters that would connect their clients and staff, highlight their rich history, their environmental, social and governance (ESG) values, and foster an environment where employees can complete their best work. "
VIEW PROJECT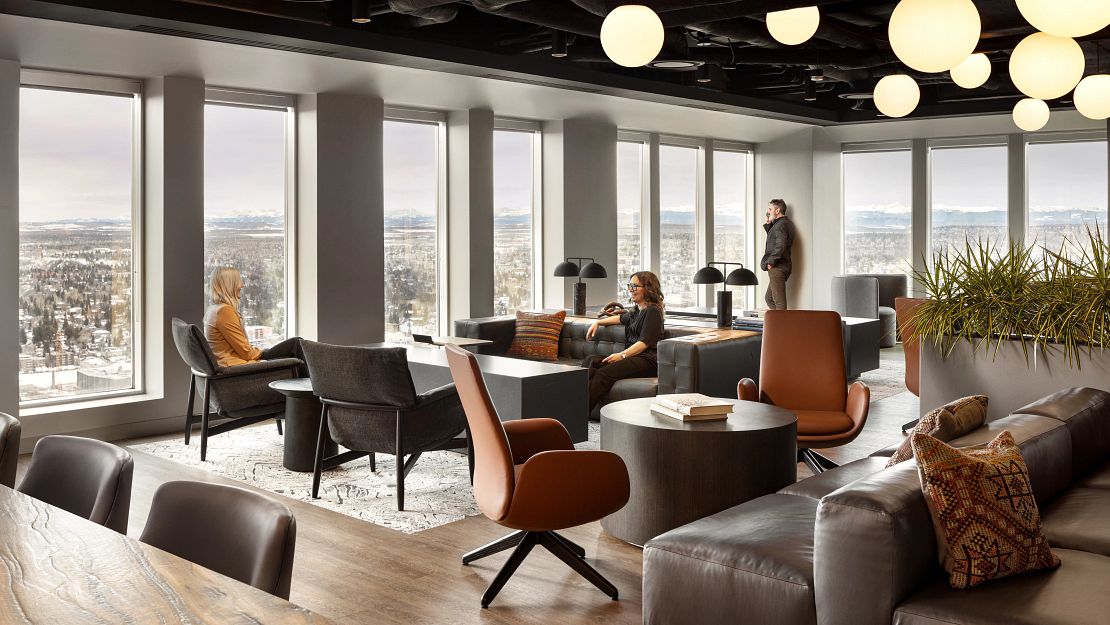 Paramount Resources by Kasian
Calgary, AB, Canada
2023 Best of Canada
"Paramount Resources Ltd., a leader in the energy sector, recognized that their existing office space was not conducive to their updated workplace strategy centered around flexible, collaborative, activity-based work. To facilitate a successful relocation of their 280 employees to a new workplace spanning 5 floors in Bankers Hall West, we worked with Paramount's leadership team to create a space tailored to their goals - a combination of focused and collaborative workpoints, that fostered cross-interactions between business units and strengthened the sense of community within their workplace.."
VIEW PROJECT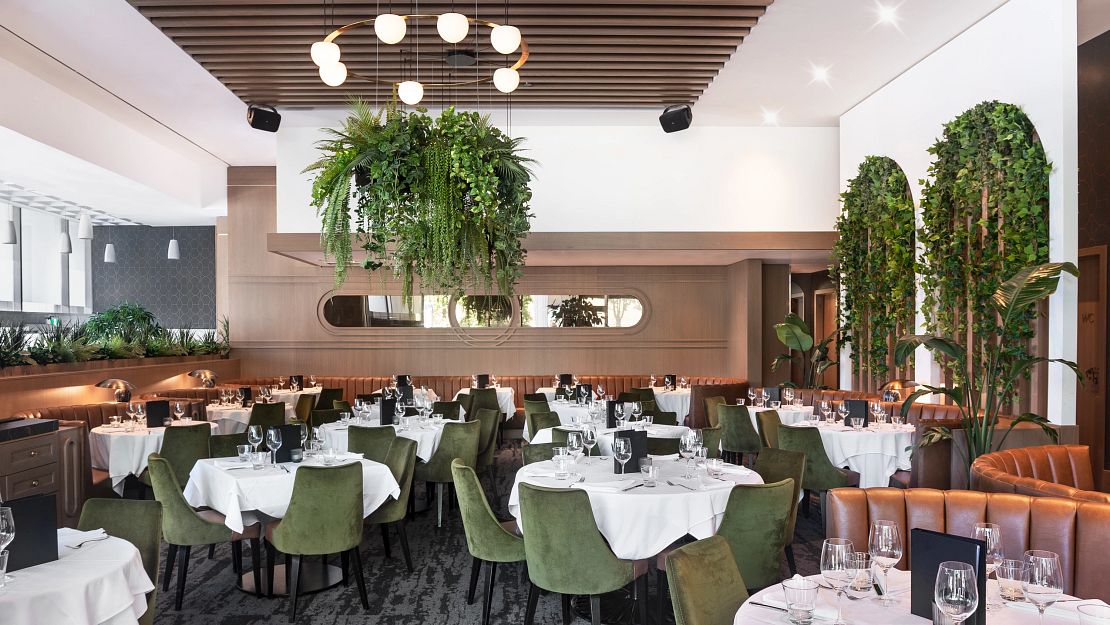 Riley's Fish & Steak by Daniel Meloché Design
Vancouver, BC, Canada
2023 Best of Canada
"Our goal was to be as environmentally friendly as possible with designing this new restaurant concept. We felt that giving the overall space new flow and updated finishes we could achieve a new look and aesthetic that felt fresh, bright and overall inviting. We wanted the end result to give a feeling of bringing the outside environment of beautiful Vancouver indoors for an ambient, and full of life space that was inclusive to the broad demographic of locals and tourists of the area. The colour palette is neutral and elegant with pop of natural colour in the foliage throughout."
VIEW PROJECT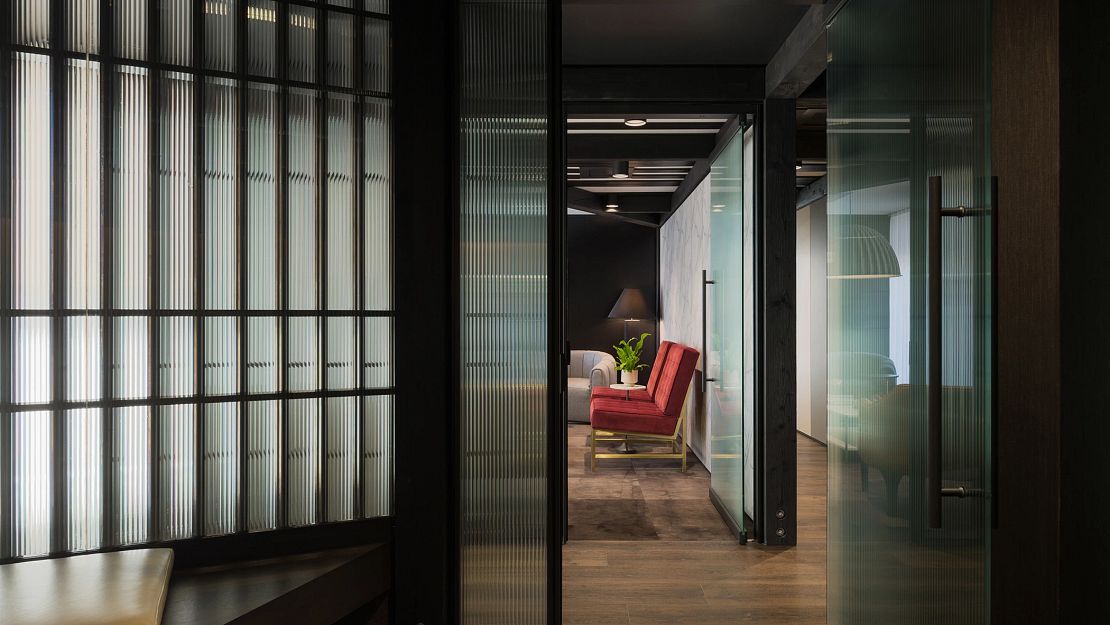 The Newly Institute by Mackey Design Group
Calgary, AB, Canada
2023 Best of Canada
"Our design concept centered around "Catharsis" which is focused on creating a multi-sensory environment that reinforces personal identity, includes clear sight lines with few barriers, creates visual interest, and promotes opportunities for peer support. We have included all material gestures, textures, sight, and sound to create a calming, spa-like environment not typically found in a medical office interior."
VIEW PROJECT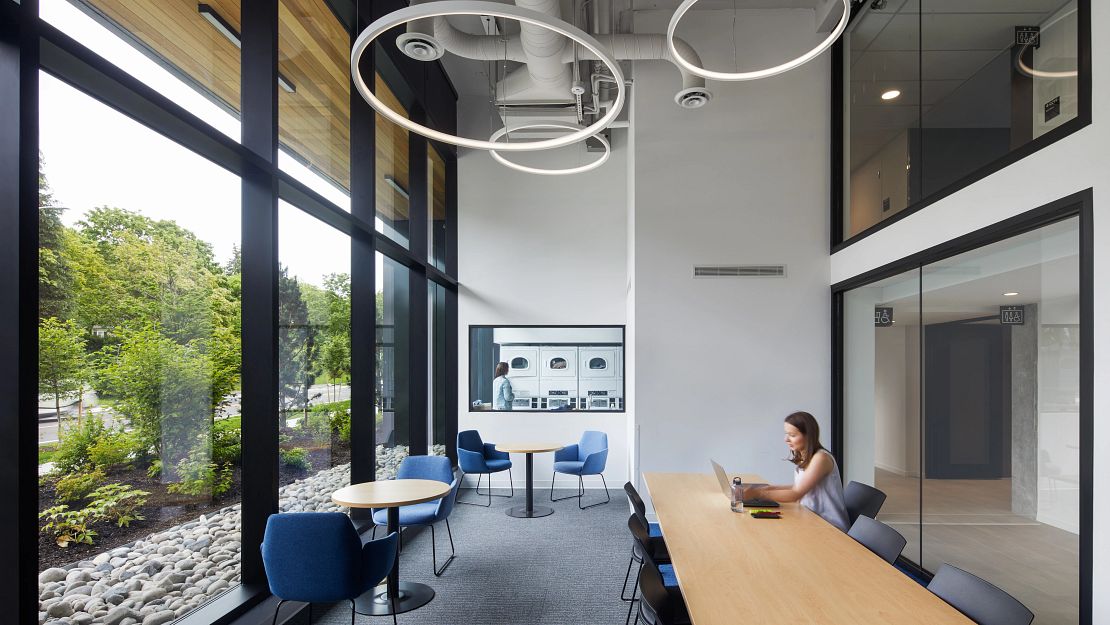 UBC tə šxʷhəleləm̓s tə k̓ʷaƛ̓kʷəʔaʔɬ Student Residence by Hotson Architecture Inc. & Ryder Architecture Canada (in association)
Vancouver, BC, Canada
2023 Best of Canada
"The new tə šxʷhəleləm̓s tə k̓ʷaƛ̓kʷəʔaʔɬ (The Houses of the Ones Belonging to the Saltwater) student residences are fulfilling a part of the University of British Columbia's (UBC) goal to create a thriving, inclusive, and sustainable community on the University's Vancouver campus. The student housing project consists of five buildings located around the 1970's Walter Gage Student Residence precinct, named in the hən̓q̓əmin̓əm̓ language of the Musqueam Nation, who gifted the names to UBC."
VIEW PROJECT
All Best of Region Winners
Best of Australia & New Zealand
Best of Middle East & Africa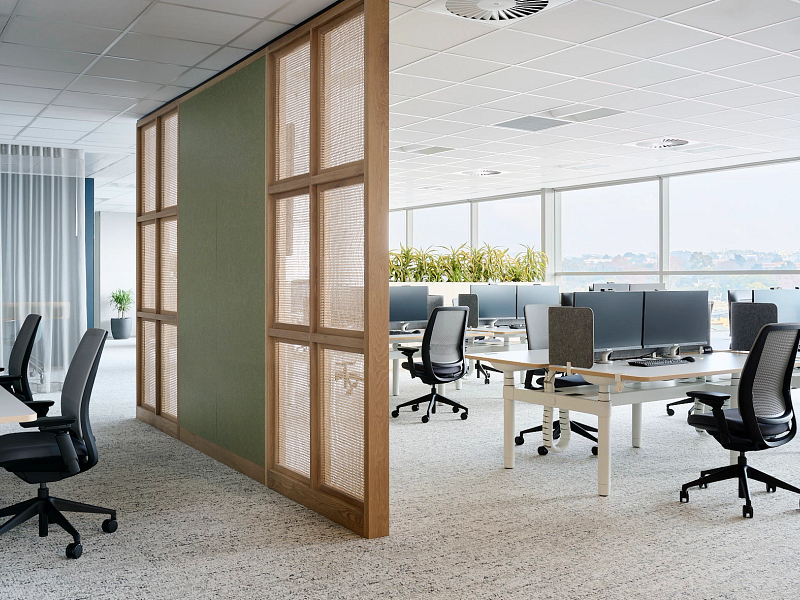 Johannesburg, South Africa
Best of UK & Continental Europe
Meet the jury who selected the best of design from each region across the globe.