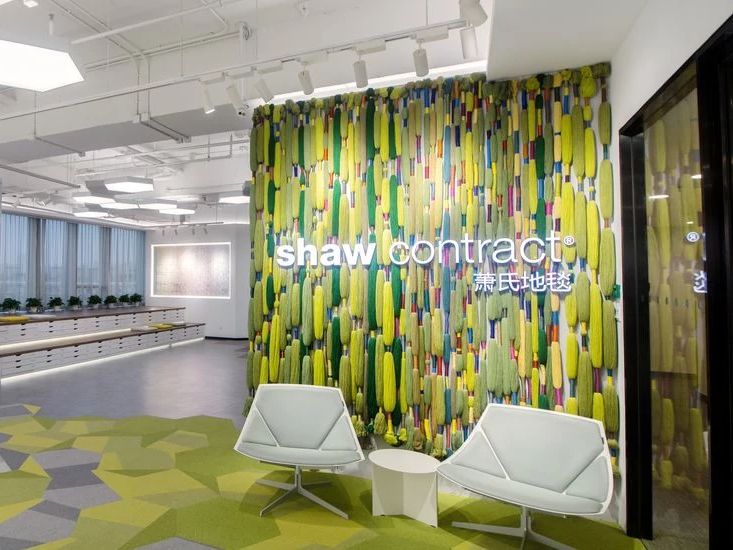 Shaw Contract Shanghai Showroom - WELL v1 Certified
Air

Water

Nourishment

Light

Fitness

Comfort

Mind

Innovation
Here's How Our Products Contribute to WELL v1
Flooring design enhances the occupant experience of community, dignity, comfort, wellbeing, and safety. We strive to gain a deeper personal understanding of human experience and response to color, texture and the myriad aspects of design. Our designers collaborate, conduct in-depth research, immerse in regional cultures and historical study-all of which inspires our product design.
Shaw Contract recognizes the numerous benefits exposure to the outdoors has on our wellbeing, many are bringing the outside in, at work and at home. Biophilic design or put more simply: bringing nature in is a concept used by our designers to increase product design connectivity to the natural environment.
Shaw Contract is committed to using safe ingredients in our products and we strive to be transparent to our customers. We offer products with a variety of transparency documents such as Cradle to Cradle Certified ™ Products, Health Product Declarations (HPDs), and Declare labels.
Explore how our products contribute to WELL v1