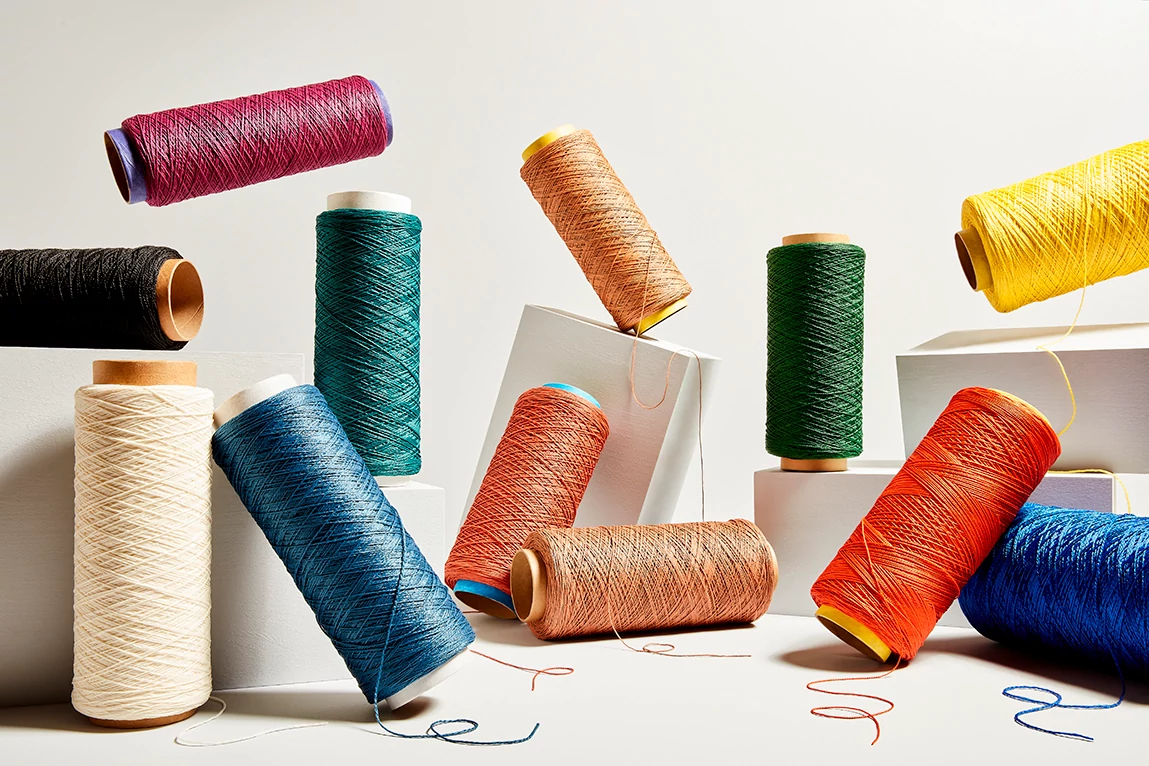 Fibre
Shaw Industries Group, Inc., the parent company of Shaw Contract is the largest carpet manufacturer in the world. It is our brand vision to ensure with each decision, we let knowledge lead the way; we put people first; and we are optimistic about our connected power for positive change. To do this, we take responsibility for every step of the process including a key factor in carpet performance - fibre.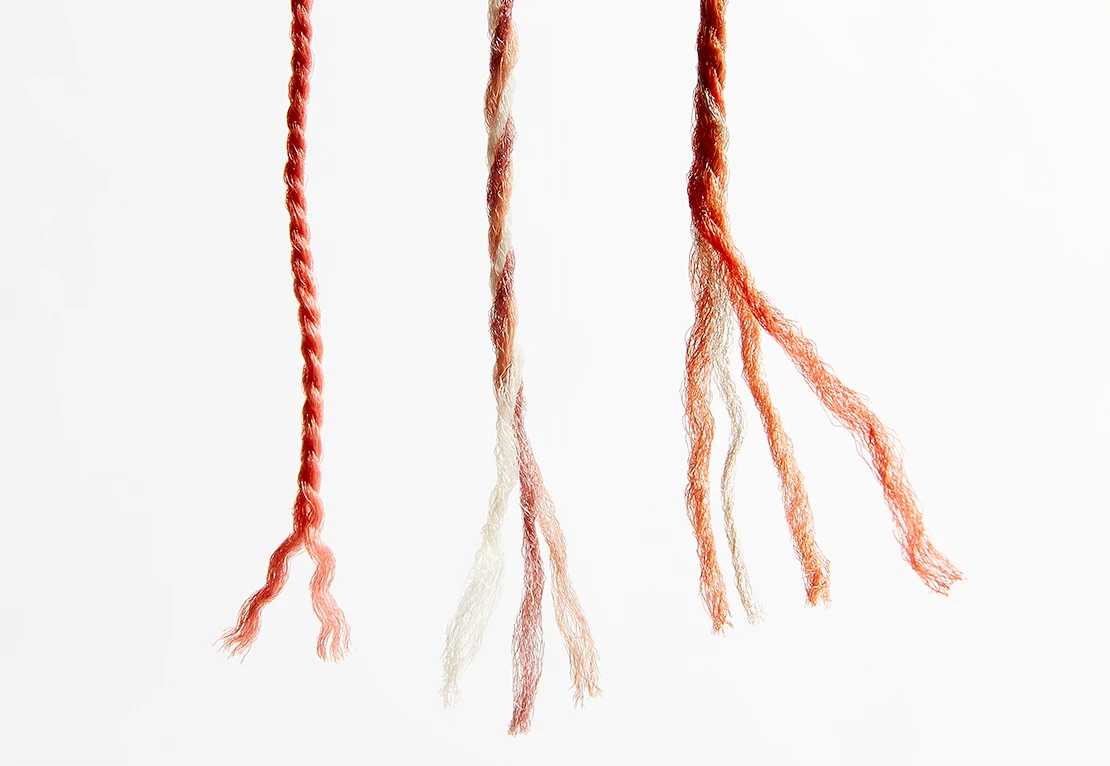 One Piece of the Puzzle
As part of a vertically integrated company, Shaw Contract takes responsibility for the impact our finished product has on the occupants of a space - from the raw materials we source for fibre pellets, to fibre extrusion, to designing and manufacturing carpet. We understand the impact fibre has on the overall performance of carpet. Our goal is to deliver high performance flooring without compromising design or health of the people and planet.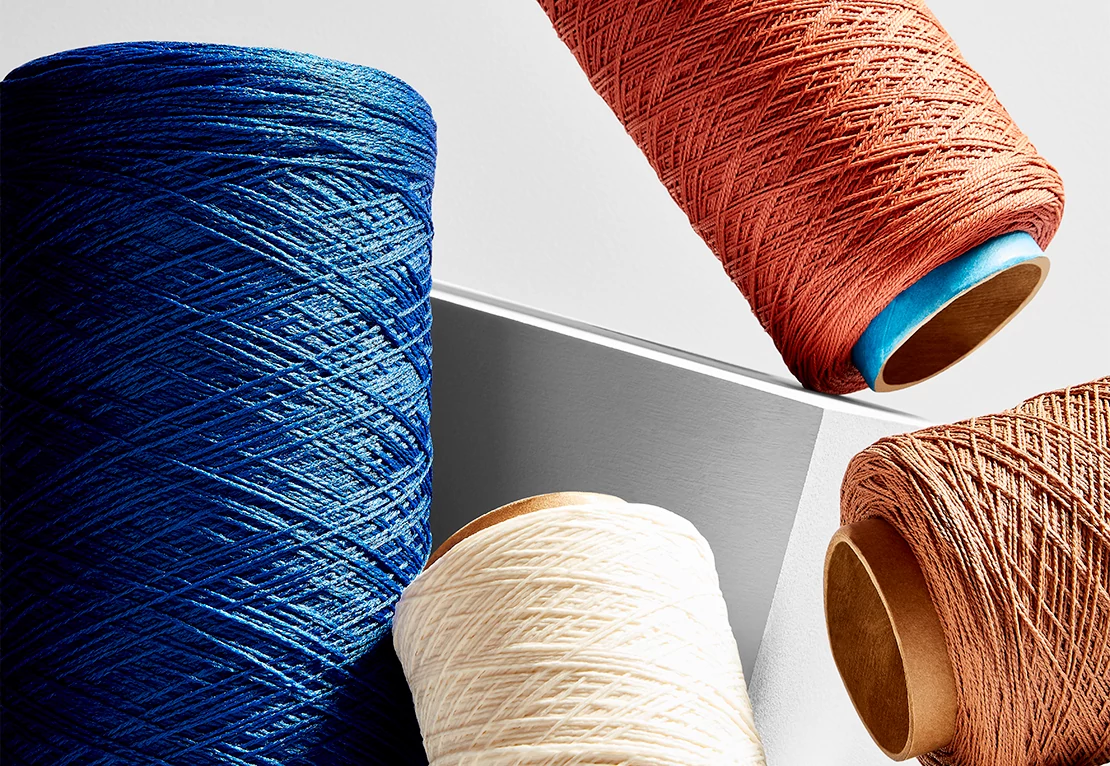 Eco Solution Q®

Eco Solution Q® fibre is engineered to reduce the visibility of dirt and soil while retaining colour and appearance - meaning as long as a maintenance routine is implemented on a regular basis, the yarn will not change in colour due to exposure of light or atmospheric elements. With more than 200 colour options from vibrant hues to subtle neutrals, Eco Solution Q® fibre is our foundation, expanding across multiple market sectors due to durability and ease of maintenance.
Learn More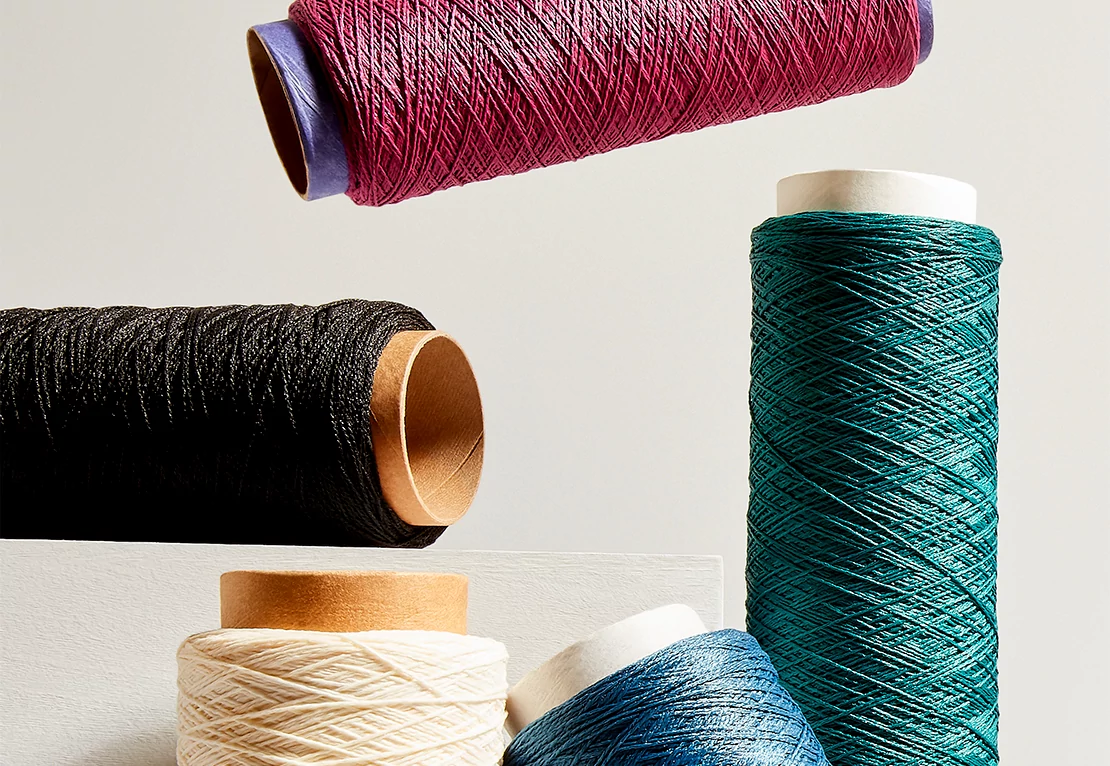 Solution Q Extreme®
Solution Q Extreme® fibre is cationic fibre - 100% solution-dyed and is engineered with permanent inherent protection against acid-based stains. Meaning, the fibre has no dye sites available for acid-based stains (i.e. coffee) to attach to the chemical structure of the fibre, which gives the fibre an ability to prevent acid-based stains from staying put, ensuring only water is needed for stain removal. Providing a solution for those spaces that need additional protection.
Learn More
EcoSolution Q100™ Nylon
EcoSolution Q100™ is a high performance 100% recycled content nylon fibre* Products with EcoSolution Q100™ have low embodied carbon as reflected in the EC3 tool and are carbon neutral.
Learn More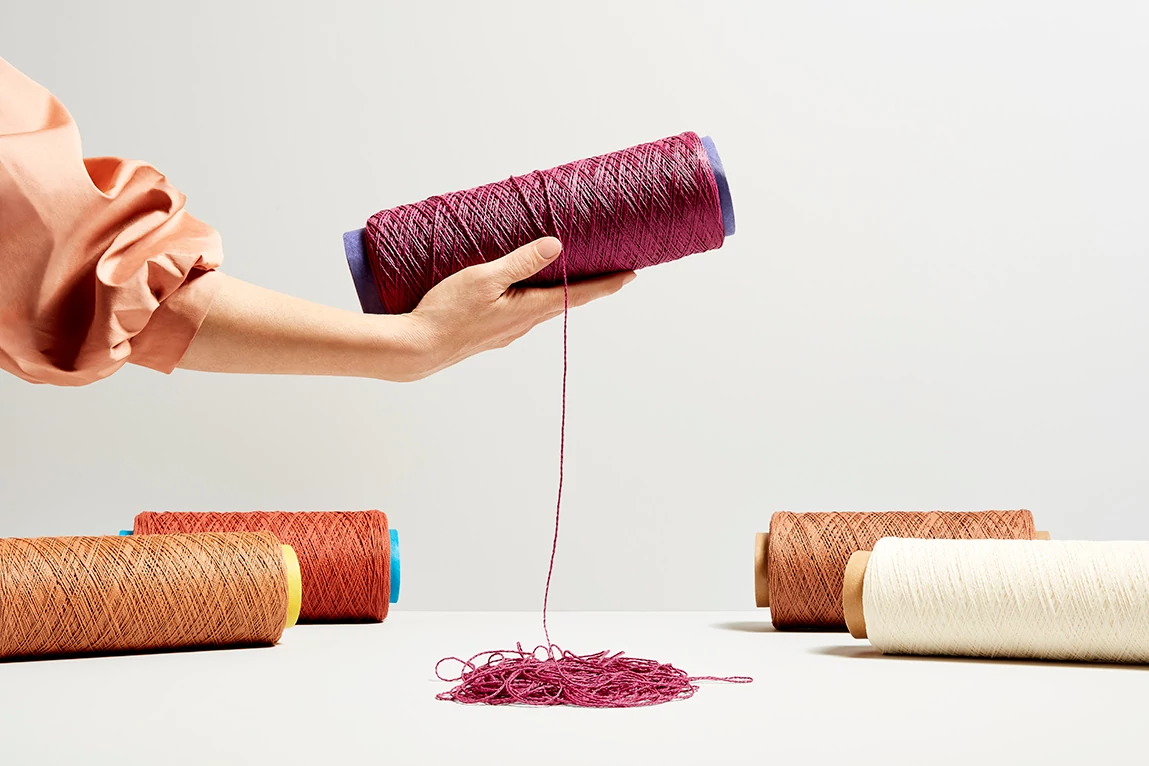 Ingredients Matter
We believe in creating sustainable products for people and planet. The Cradle to Cradle Certified™ Products Program ensures our products are made from ingredients the standard deems safe and healthy.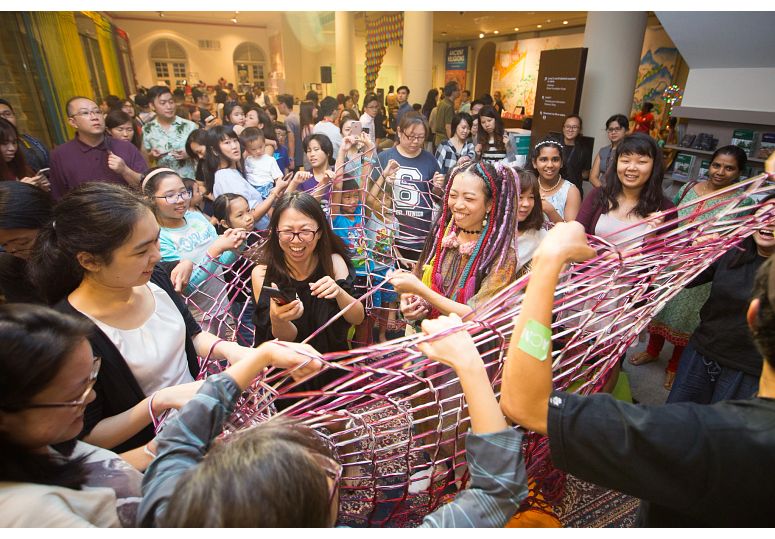 Collaboration with crochet artist, Kelly Limerick
Our collaboration with Singapore crochet artist, Kelly Limerick in the Light To Night Festival - Colour Sensations at the Asian Civilisation Museum, Singapore.
Design Awards Call For Entry
To submit a project for the 2023 Design Awards please login or create an account here.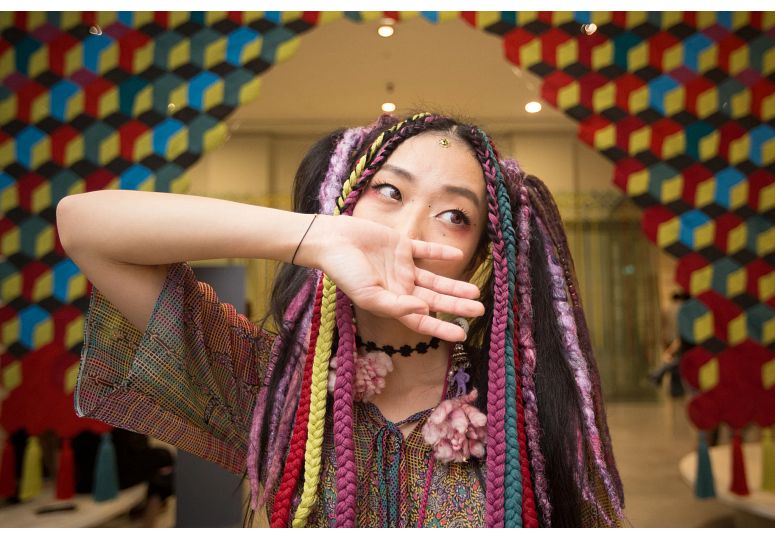 Inspired by the colour wheel and patterns found in art of various Asian cultures, this yarn-bomb artwork catches the eye with bold, repeated patterns. Using Shaw Contract's Eco Solution Q fibre, Limerick plays with colour contrasts and combinations inspired by museum objects, simple geometric shapes give depth to the patterns that visually invade the museum. The result is a patch in the fabric of reality, making viewers question whether they actually know what lies beneath the foundations of things that have grown so familiar.
We want it back. Shaw will transport and recycle Eco Solution Q and Solution Q Extreme carpet tile or broadloom with EcoWorx backing at no cost to our customers through our re[TURN] program - allowing us to remake the fibre into new carpet and eliminating it ever ending up in a landfill.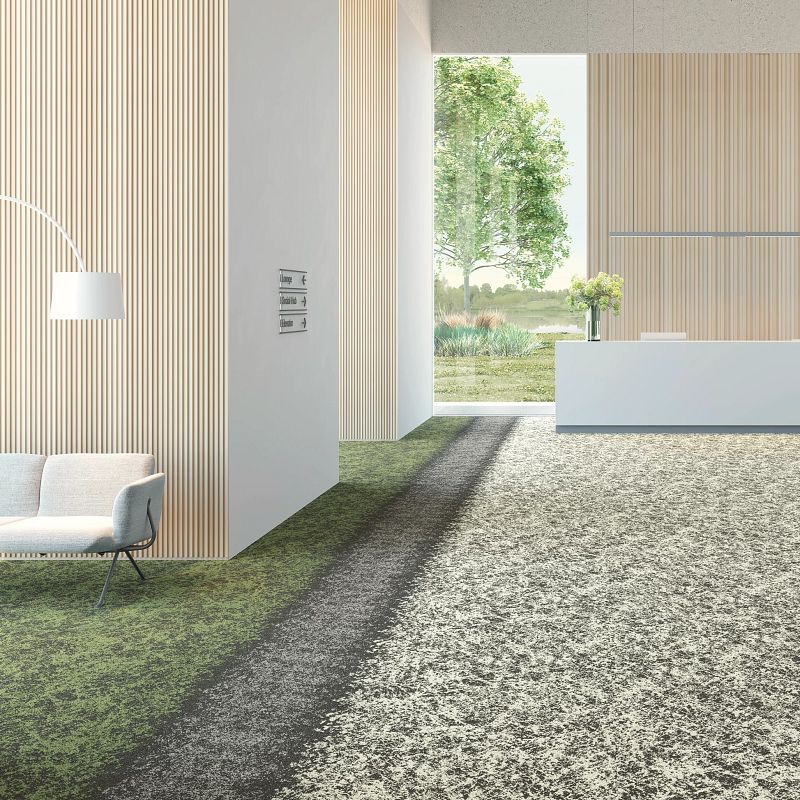 View carpet tile products made using EcoSolution Q Nylon and Solution Q Extreme Nylon.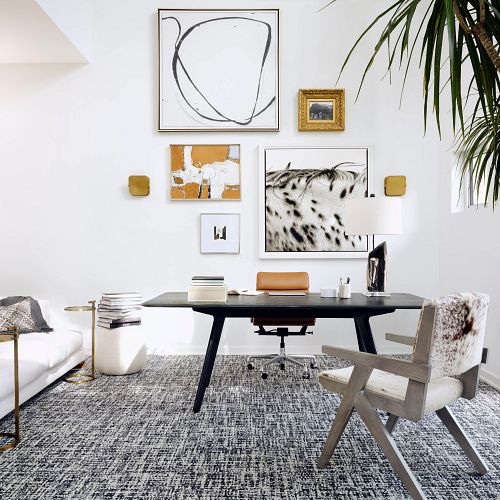 View broadloom products made using EcoSolution Q Nylon and Solution Q Extreme Nylon.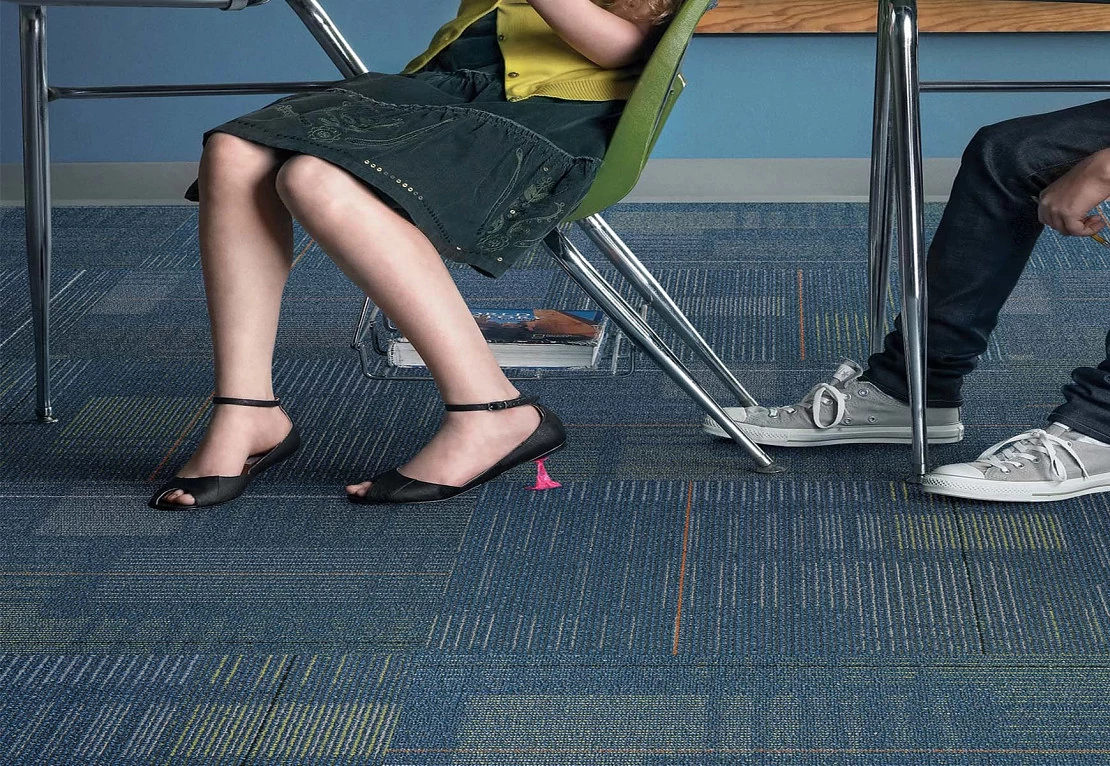 Protect Your Investment
The proper maintenance plan for your Shaw Contract flooring will help protect your investment by extending the long term appearance retention and performance of your products. To ensure you have the information needed to develop the maintenance plan that is right for you, we provide detailed maintenance guidelines for the entire product portfolio.
Learn More
We offer the most comprehensive warranties in the industry, maintaining accountability for the entire flooring system—from the engineering of the backing and fiber to the actual construction.