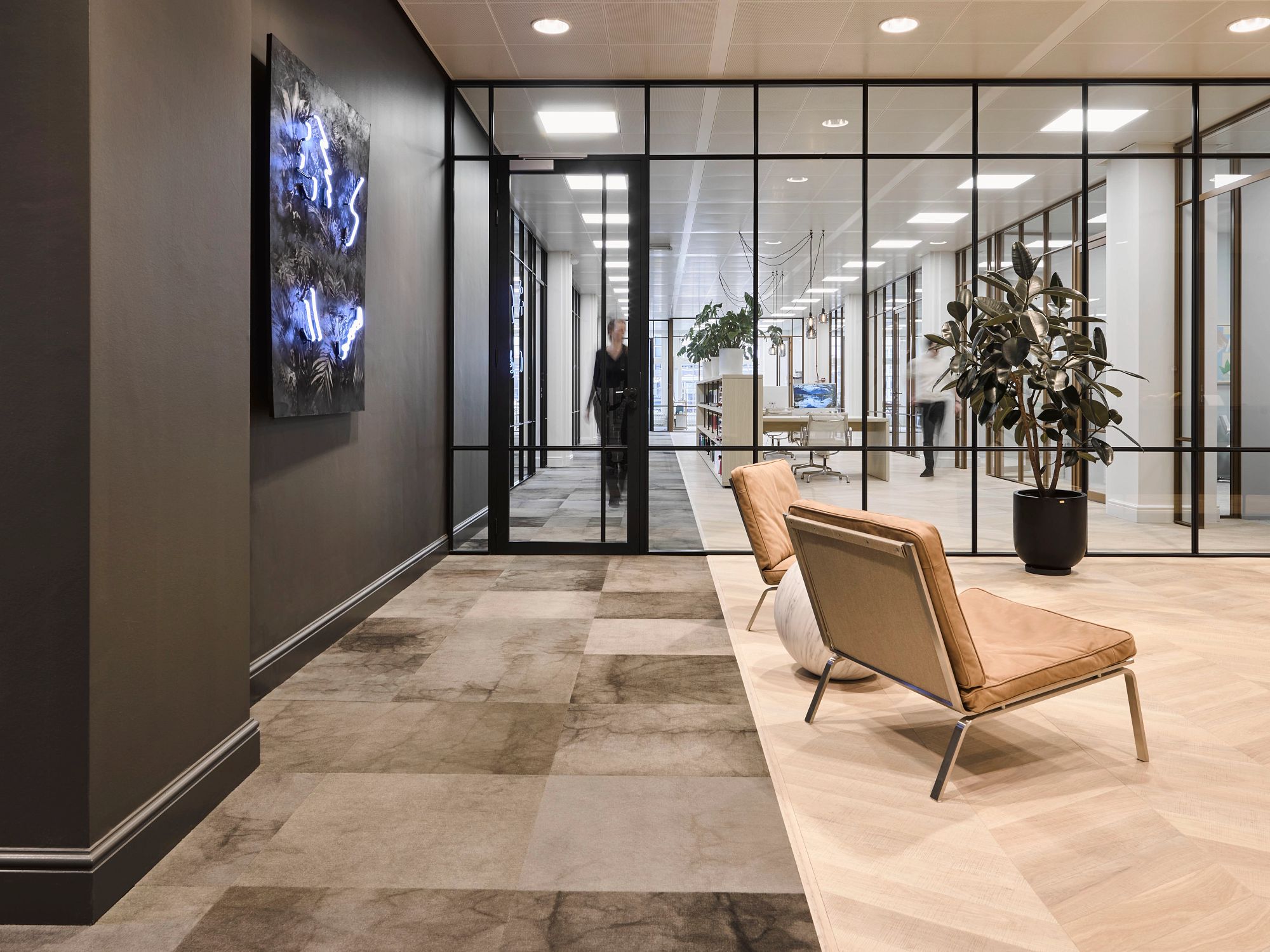 The 2nd floor of the grade A listed Hirsch Building at the heart of Amsterdam - once an immense haute couture fashion house - now houses the offices and bar of Law firm Stek. From the original interior only the wide structural columns remain, allowing for a contemporary interior design to be implemented.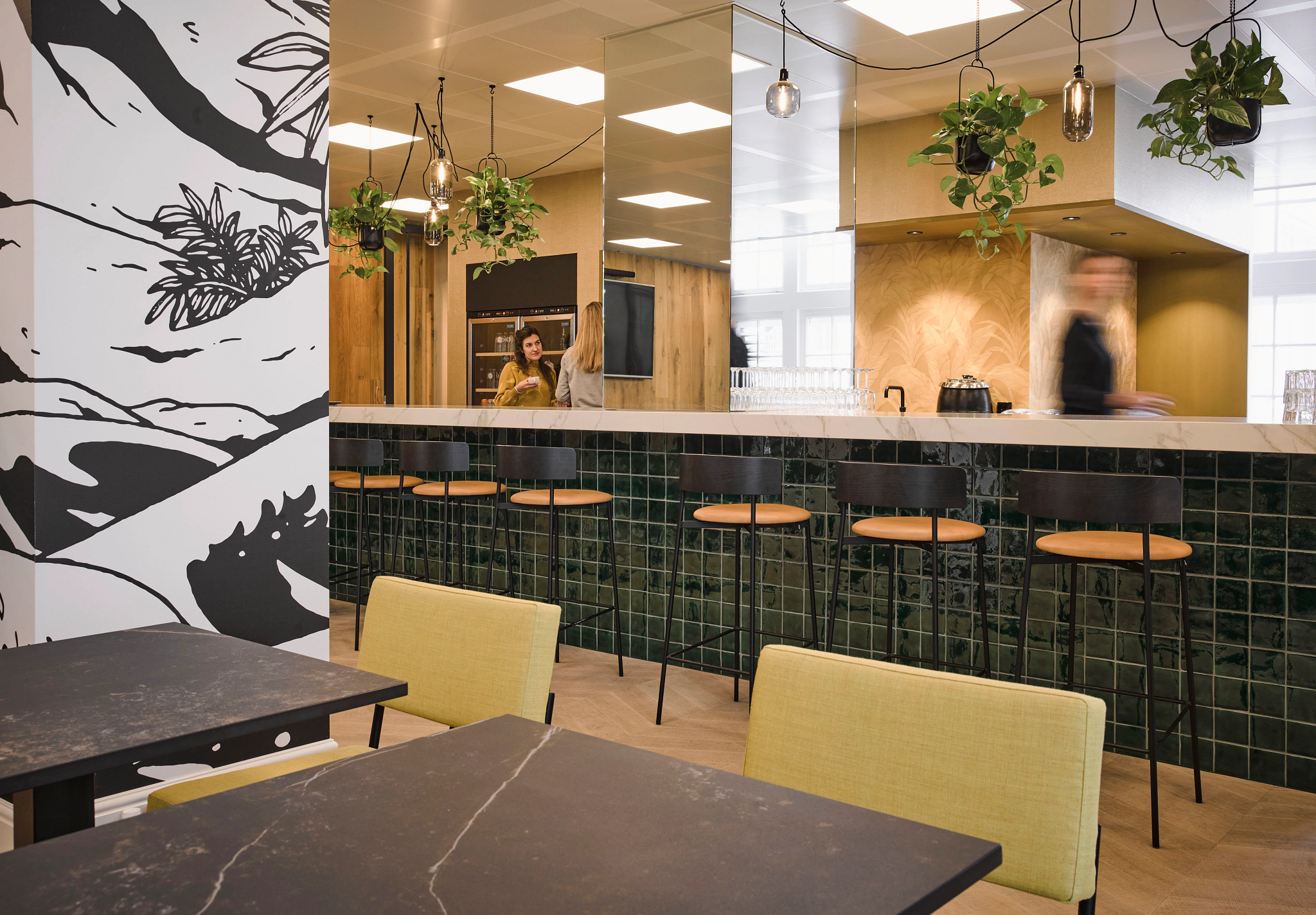 The design reflects the bold and uplifting, yet professional attitude of the law firm. It features a bar and restaurant with an informal atmosphere. The reception and meeting rooms for guests are connected with sightlines to the work environment. These lines are emphasised with the use of flooring, a traditional oak floor contrasts with carpet tiles from Shaw Contract's distinctive Dye Lab collection, that has a unique and unpredictable visual (every tile is unique in its shade and marbling).
The workspace is further characterised by rhythmic vintage framed glass separation walls.
The colour scheme with black, shades of grey, brass, and oak wood is subtle. Great attention was given to bold use of textures, patterns, a diversity in materials and integration of art to enrich the spatial design. To complement the experience, illusion vistas are created through integrated mirrors, flirting with the building's fashion heritage.
Name of designer:

Fokkema & Partners, Netherlands

Name of flooring contractor/installer: De Kruijff Projectstoffering/ Amsterdam
Location of the project: Amsterdam
Client business: Legal Firm

Project size: 690 m2

Shaw Contract collections/ products/ colours used: Dyelab, colourSumac

Photos Credit: Alexander van Berge

Art Gallery: Patty Morgan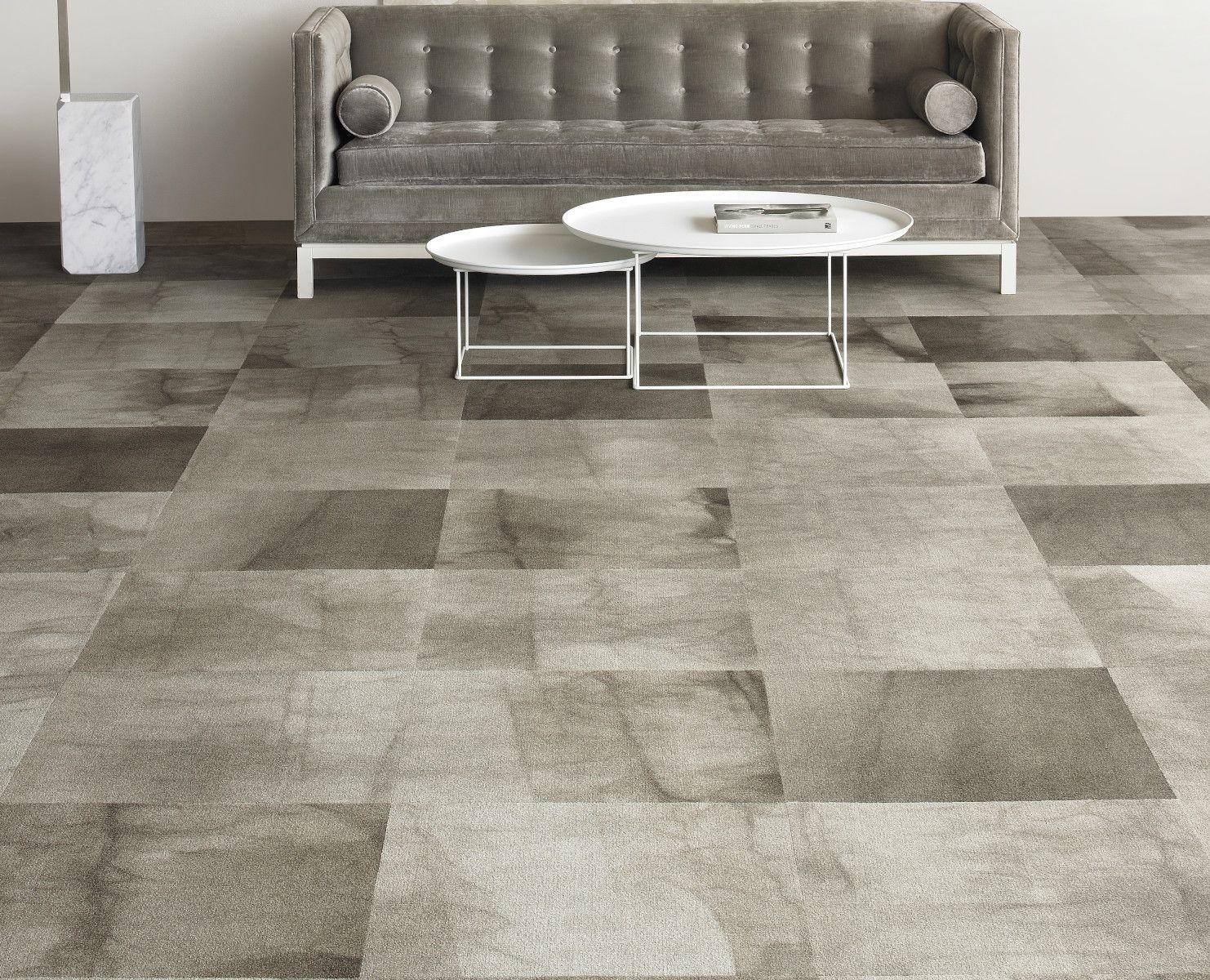 Dye Lab collection
Dye Lab tile draws inspiration from natural dyes, including madder root, Osage orange, sandalwood, and Saxon, and mimics the colour shifts rendered in naturally dyed textiles, creating an elegant and unpredictable visual.
View collection