The Romanian offices of worldwide marketing services firm, McCann, are located at One Eliade Tower. This listed building referencing Bucharest's industrial heritage was the starting point for designers Corvin Cristian Studio and where they found inspiration.
With industrial elements, opting for simplicity and utility over adornment, the design firm created a very considered approach to this office space. From partitions made of reclaimed old brick, metal frame glass partitions, bare concrete, glass bricks, plywood, all make use of similar materials, proportions, and technique as ones in the neighbouring historic building.
In the same spirit of industrial honesty, piping is visible throughout the open ceiling and part of the 1000 sqm floor is uncovered, leaving visible the zinc capsulated tiles.
However the specification of Shaw Contract's Dye Lab carpet tiles, add an element of luxe to the office, and bring in both elements of comfort and stunning colour.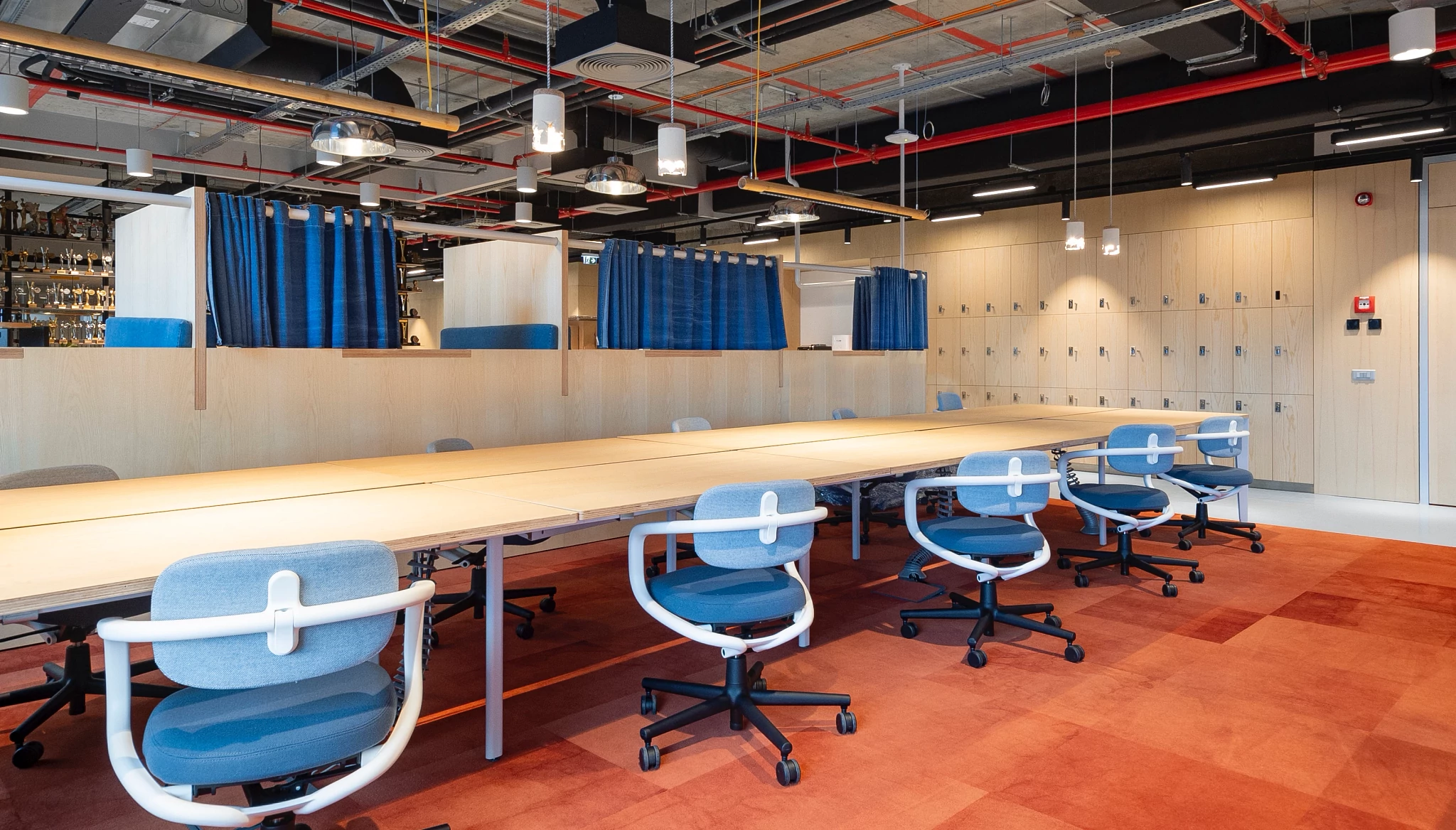 Dye Lab in colour Madder Root has been used in the meeting rooms and workplace areas bringing warmth and energy to the space. Madder roots have been used for thousands of years to create shades of orange, brick and fiery red, and the Dye Lab collection draws inspiration from this natural dye. Every tile in the Dye Lab collection is unique in its shading and marbling.
This boldness is echoed by in the furniture pieces in the lounge and collaborative areas - classics of the 30's and 40's, a hint to the timeline of the building but also to a golden era of advertising.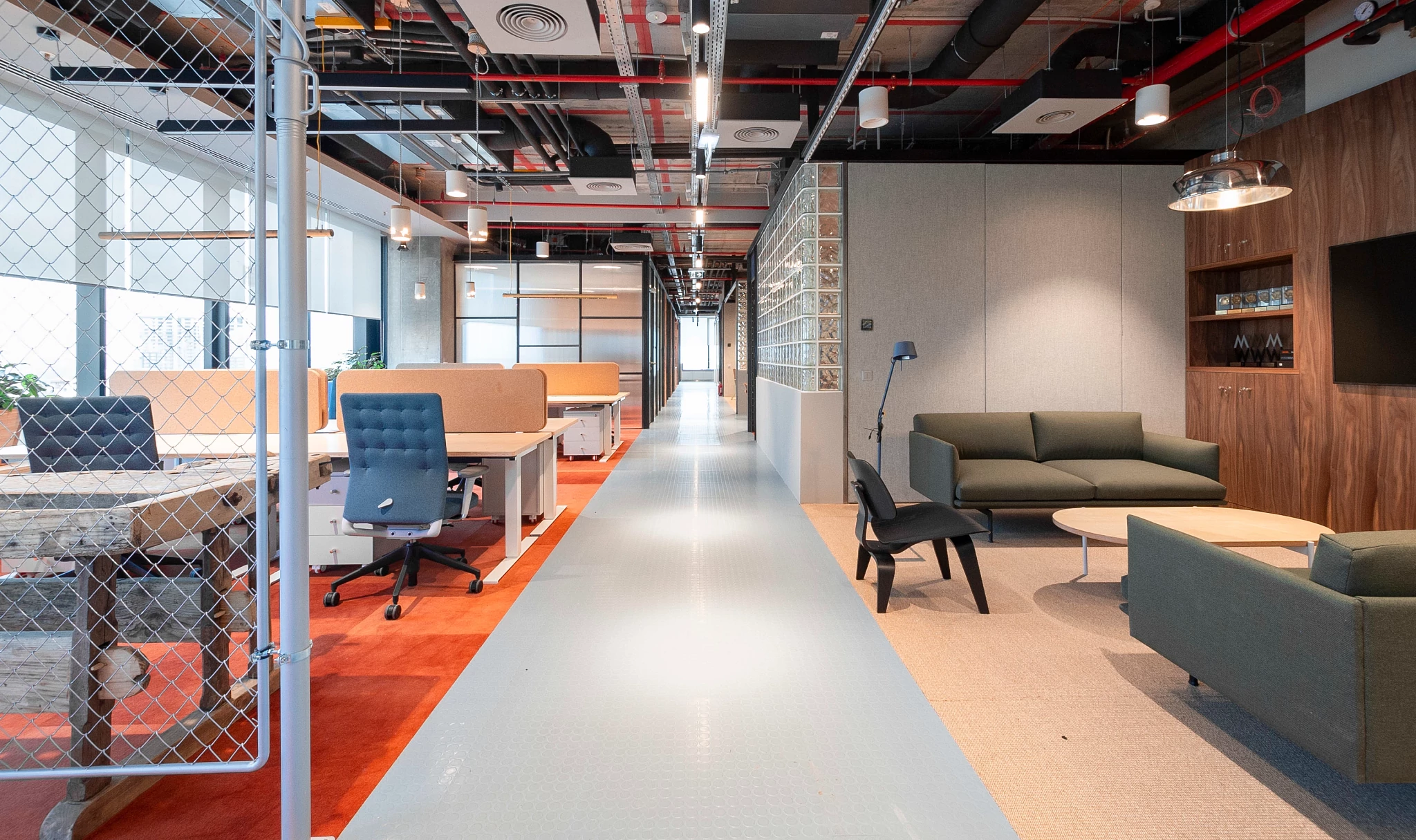 The layout reflects the new way of working, encourages connectivity, socialising and agile teamwork with interactive open plan areas, floating desks for those who mostly work remotely, meeting areas, relaxing lounge areas, one to one booth, and various sizes of meeting rooms. All permanent desks are height adjustable, and the space is flexible and dynamic to accommodate internal events, exhibitions, and parties.
The Corvin Cristian Studio chose to keep in mind a typical office design solution and then to do the opposite, to contradict any sense of corporatisation which is very much in keeping with the creative and distinctive nature of the brand ethos of the firm which occupies the space, keen to push boundaries.
Size: 10,764 sqft
Designer: Corvin Cristian Studio
Photographer: Corvin Cristian
Aligned Dealer: Project 1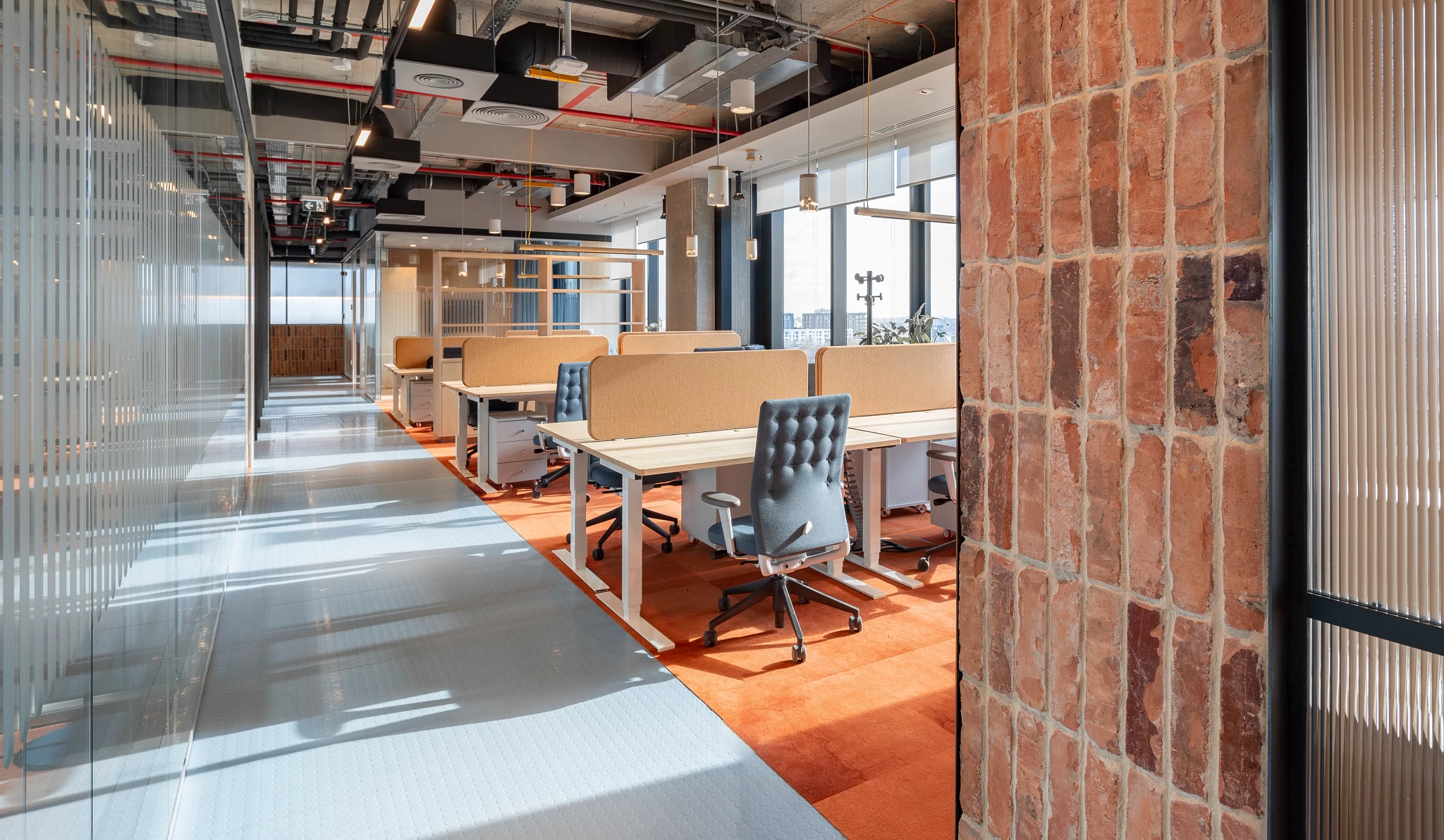 Dye Lab collection
Shaw Contract revisited the iconic Dye Lab collection with an updated palette unfolded with intensely saturated hues, softer washes, and a wider range of neutral tones.
Discover collection