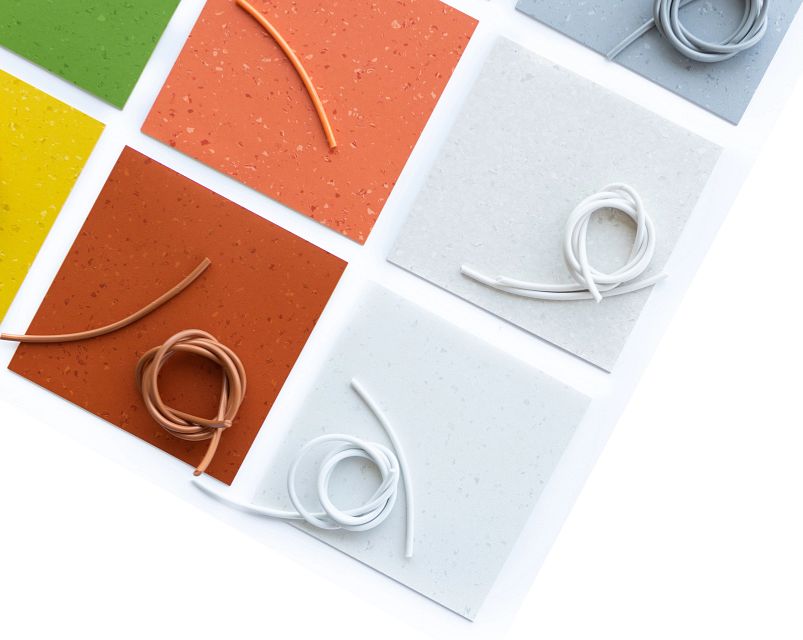 Weld Rods
Heat welding is currently the most accepted method for seaming resilient sheet products within hospital construction.
The Only Impervious Floors
The mechanical bond created is the most robust seam possible and is impervious to topical moisture. Heat-welded floors are the most aseptic and the only impervious floors because a continuous flooring surface is created by the mechanical bond in the seam.
Weld rods are available in coordinating colours to the Shaw Hard Surface resilient sheet products. For a list of the recommended weld rod, please review the documents on each of our sheet product's detail pages.
Weld Rod Colours + Product Matches
View all available weld rod colours and coordinating products via the master chart below.