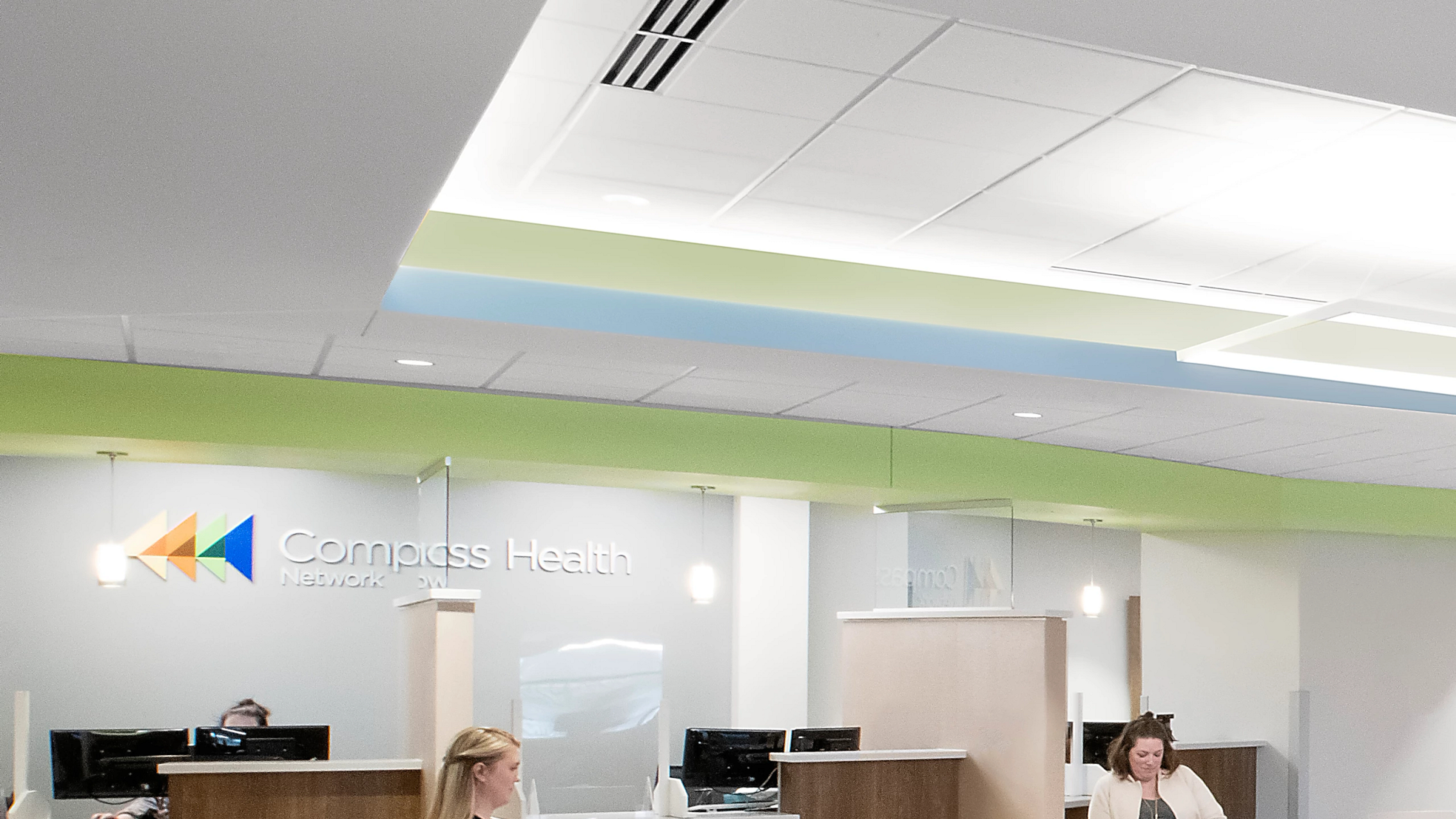 Create a Space for Well-Being

Well-designed spaces can enhance patient experience and improve the quality of care in healing environments. Flooring provides critical support
and performance for a wide range of specialized healthcare spaces. At Shaw Contract, we serve
the healthcare segment as a committed partner
and resource for evidence-based research.
Evidence-based design principles help us improve the patient experience with a more comfortable and
safe healing environment.

Industry leader in inventory, with more than 500,000
square yards of resilient sheet available.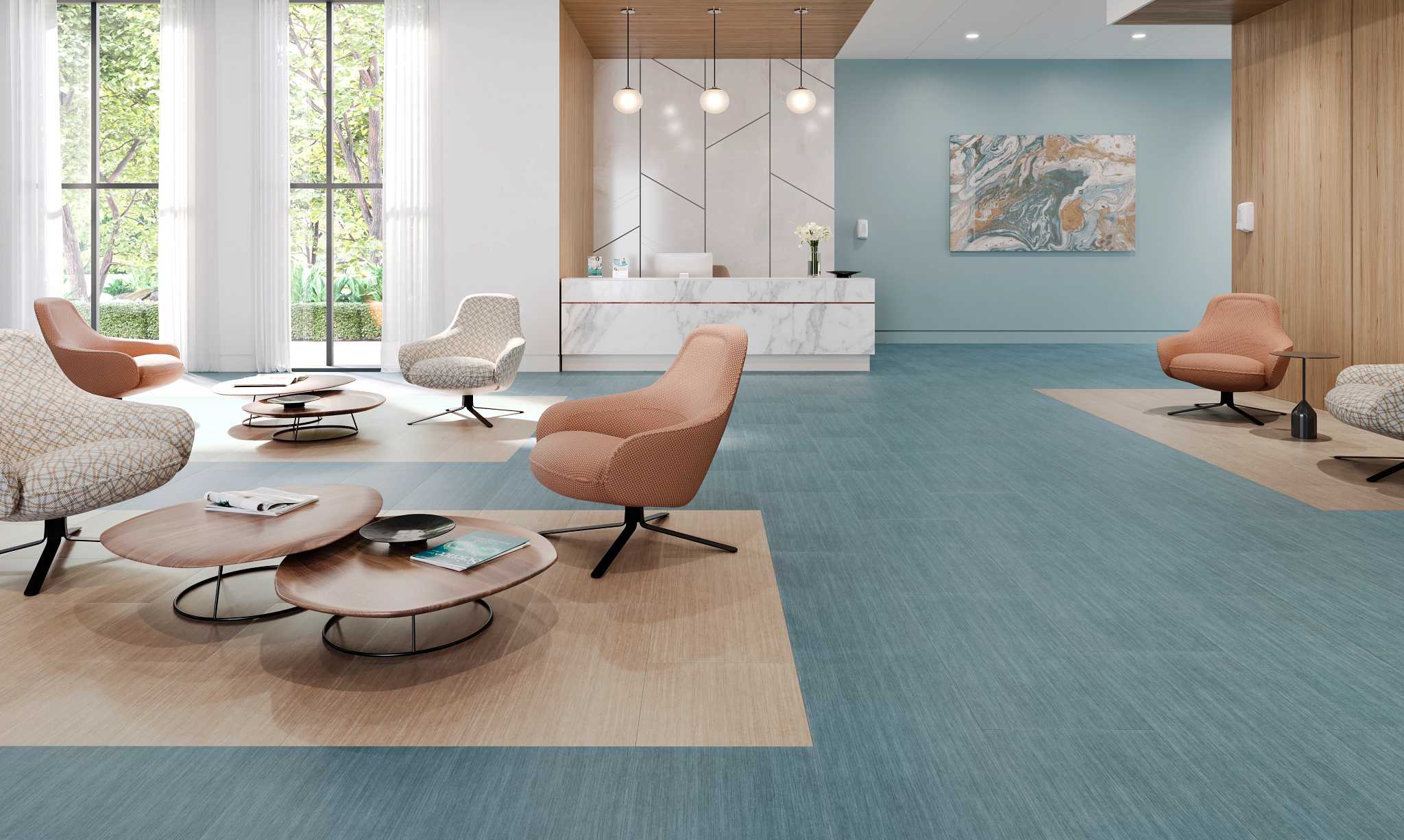 Healthcare Categories
Our Healthcare segment provides solutions for:
Acute Care
Ambulatory Care
Behavioral Health
Medical Office Buildings
Biotech Laboratories
Pharmaceutical Labs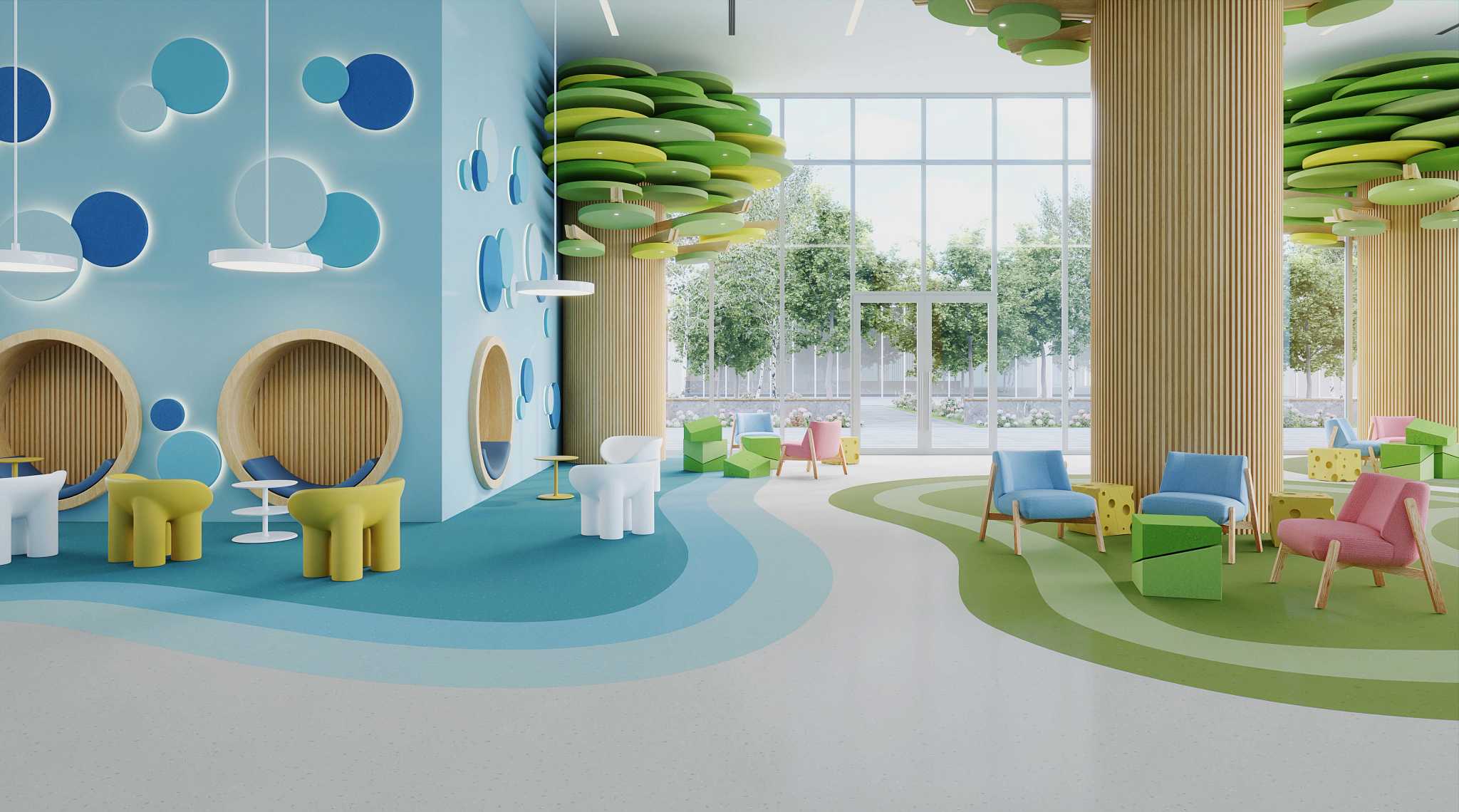 How Can Flooring Improve Patient Outcomes?
In Healthcare, flooring provides critical support and performance for a wide range of specialized environments, from the operating room to the waiting room. Shaw Contract serves the segment as a committed partner, with unrivaled expertise and a dedicated portfolio of solution-driven products.

Responsible manufacturing begins with our product development process that considers the well-being of patients and staff in healthcare environments. For the comfort and wellbeing of patients, we use the principles of biophilic design to develop products that have a positive impact on HCAHPS scores.

Solutions for Health
and Well-Being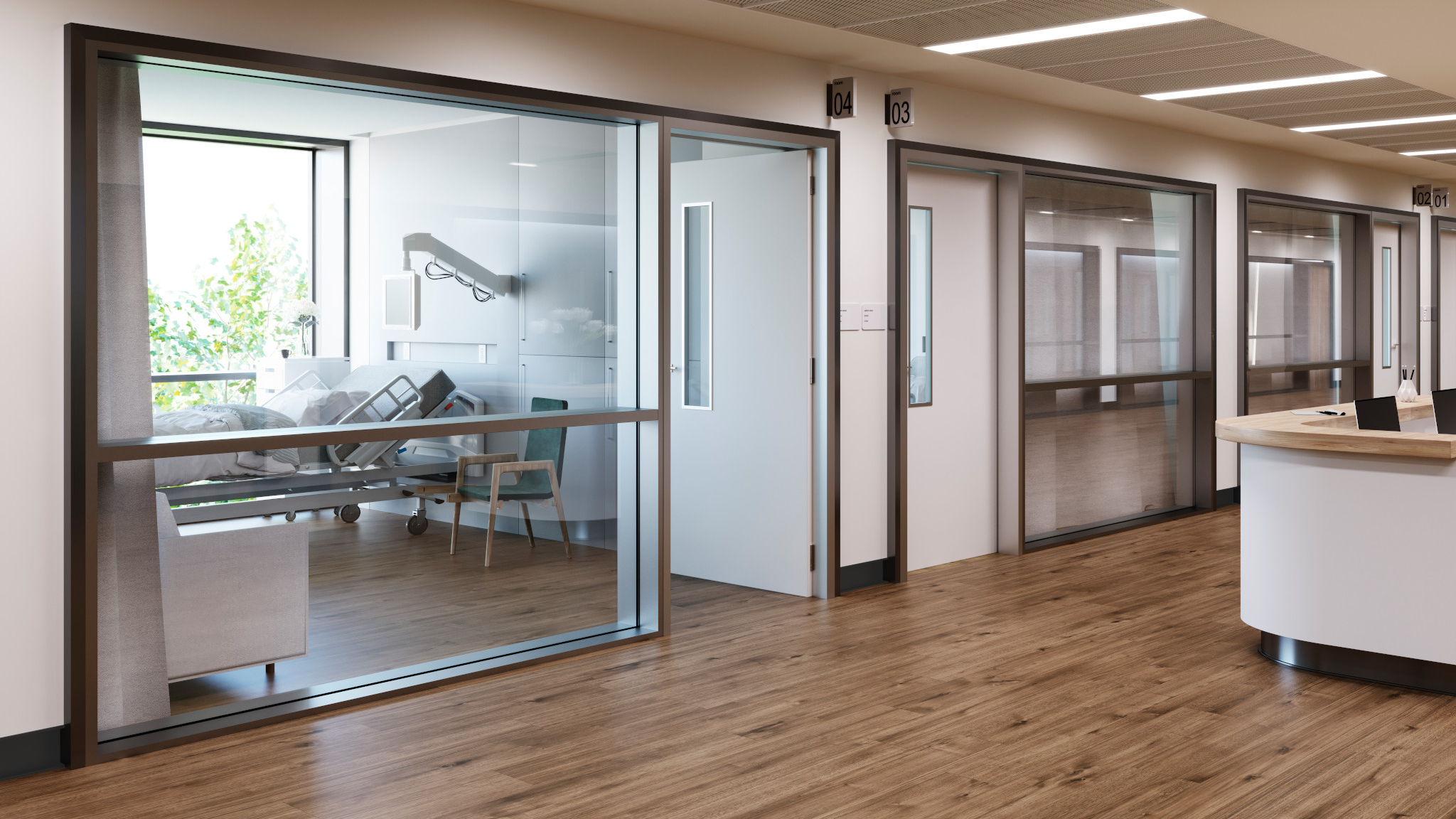 Greenhealth Approved
Shaw Contract worked closely with Practice Greenhealth to qualify our bio-based resilient offerings and EcoWorx® NSF-140 Platinum carpet tile styles with 100% solution dyed nylon for the Greenhealth Approval seal.


LEARN MORE
Shady Grove Fertility Center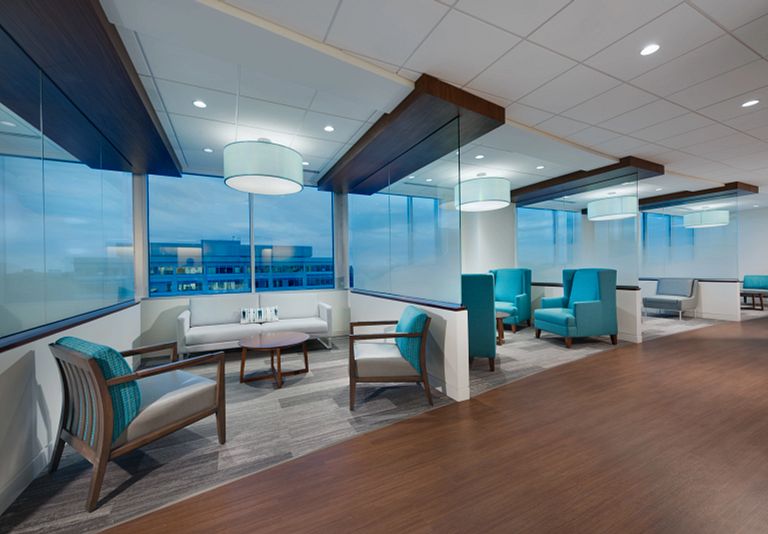 Shady Grove Fertility Center works with patients to secure the future of their families. Each patient visiting this clinic is looking for hope and answers, and many are concerned and stressed. To address this, Shady Grove Fertility sought to create an atmosphere of serenity and professional warmth. Cool blues and teals blend effortlessly with soothing greys and lighter, natural wood-look LVT. The clinic embraced a residential appeal and intimate, secluded seating to create a calming, private environment for patients.


Read About This Project
UMC of Southern Nevada Emergency Department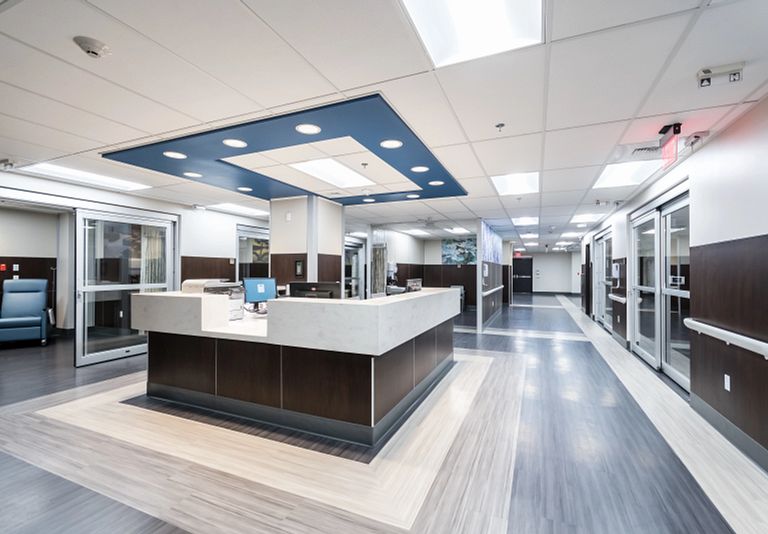 The recent renovation of the University Medical Center of Southern Nevada emergency department required a floor that would withstand the unique needs of this fast-paced medical facility. Shaw Contract direct-glue, 30 mil LVT Unveil provides a high-performance flooring foundation for this bustling emergency department that services more than 230 adult patients daily from the Southern Nevada region.
Read about this renovation
Brooke Army Medical Center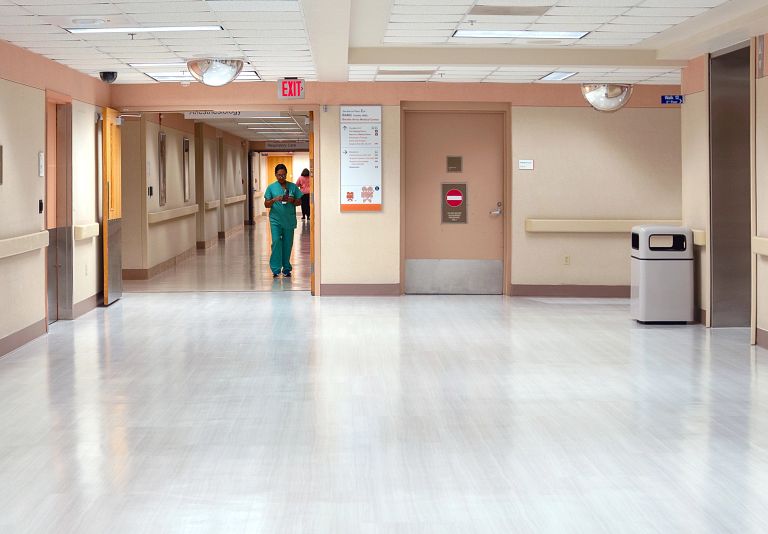 The 2 million square-foot facility employs 10,500 staff members and is the largest military hospital in the world. Over the past 5 years, Shaw Contract has become the trusted flooring provider of choice for BAMC, installing more than 20,000 yards of LVT, resilient sheet and carpet tile at the hospital.
Read about this project