Your spaces are diverse and often require diverse solutions. Our extensive portfolio of resilient products provide you the right construction, aesthetics and price points that meet the specific needs of your environment.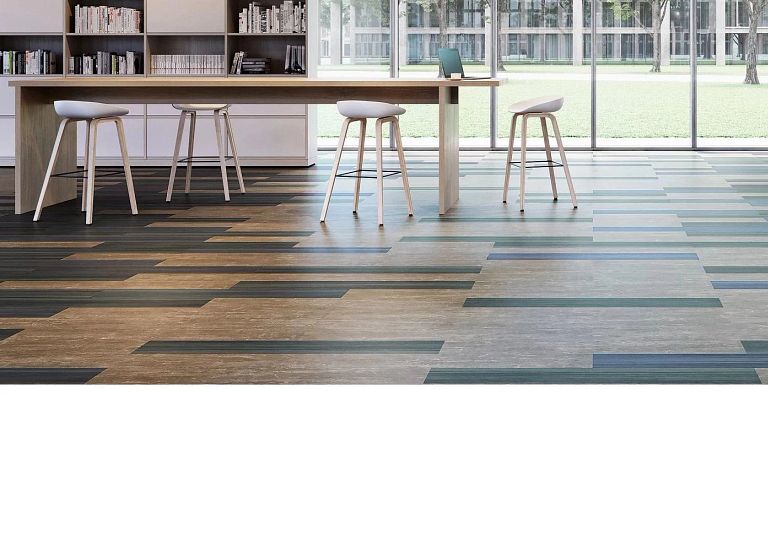 COVER IN RETREAT + ENVELOP IN STEADFAST AND SAFEGUARD
The 8 Factors of Resilient Performance
Many factors contribute to the overall performance of resilient flooring. Each layer within the floor adds to the durability and longevity creating a strong foundation for your spaces.
Learn More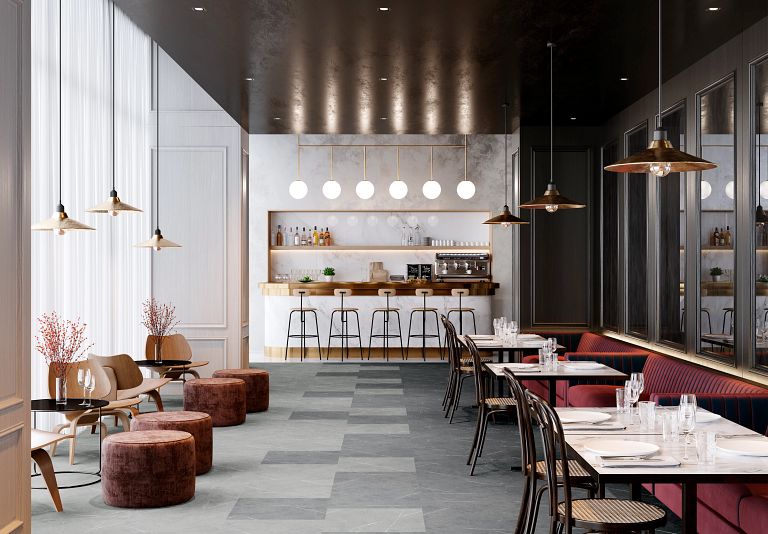 ExoGuard™ Technology
Our ExoGuard™ technology protects against scratching, scuffing and staining in the toughest commercial environments. And because it's polish-optional, ExoGuard™ can cut maintenance costs and keep the floor looking like new for years.
Learn More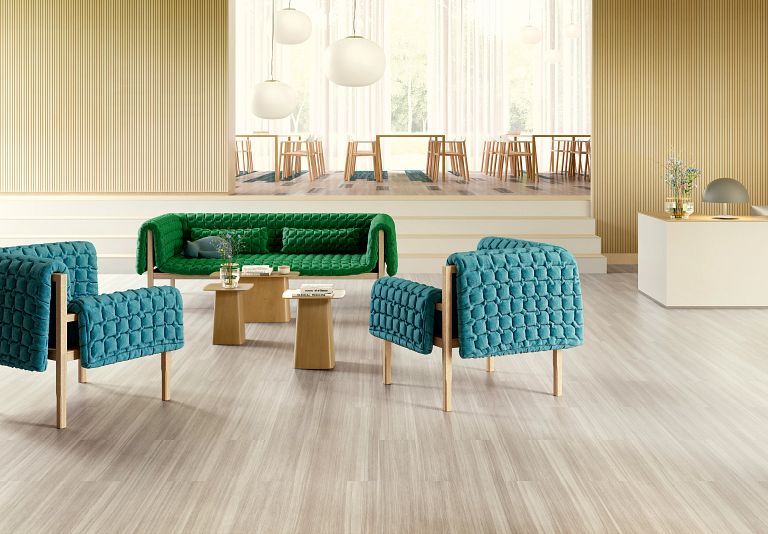 ENVELOP IN KEEP, SAFEGUARD AND ASSURE
Repetitive Traffic Scratching
Scratch resistance is one of the most highly sought-after components for a resilient floor. Through innovation and our dedication to the highest testing criteria in the industry, Shaw Contract has developed a high-performing topcoat, Exoguard+.
Learn More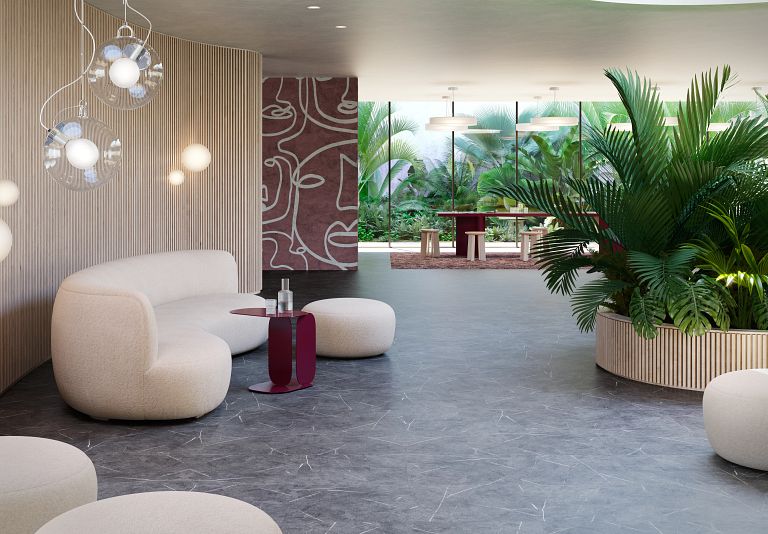 Appearance & Performance
Among the factors we consider in the design and manufacturing of our resilient products are top coat, color, pattern, gloss, emboss, wear layer and core construction.