Custom Design Studio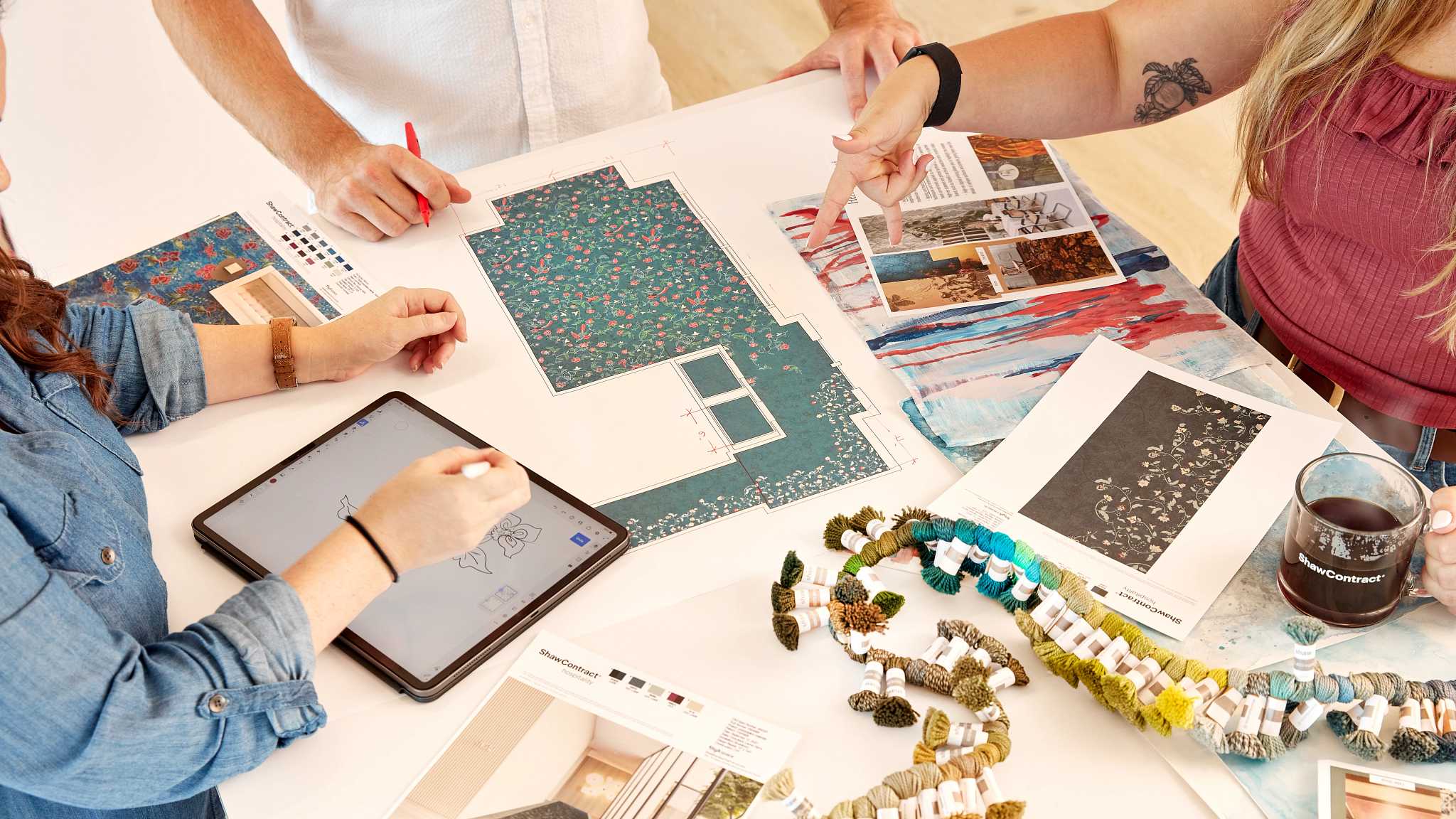 How We Can Help
Allow StudioOne™ to help you achieve your vision with inspiration from our large bank of custom pattern-starters or unique styles or patterns created by our specialized Custom Design Team.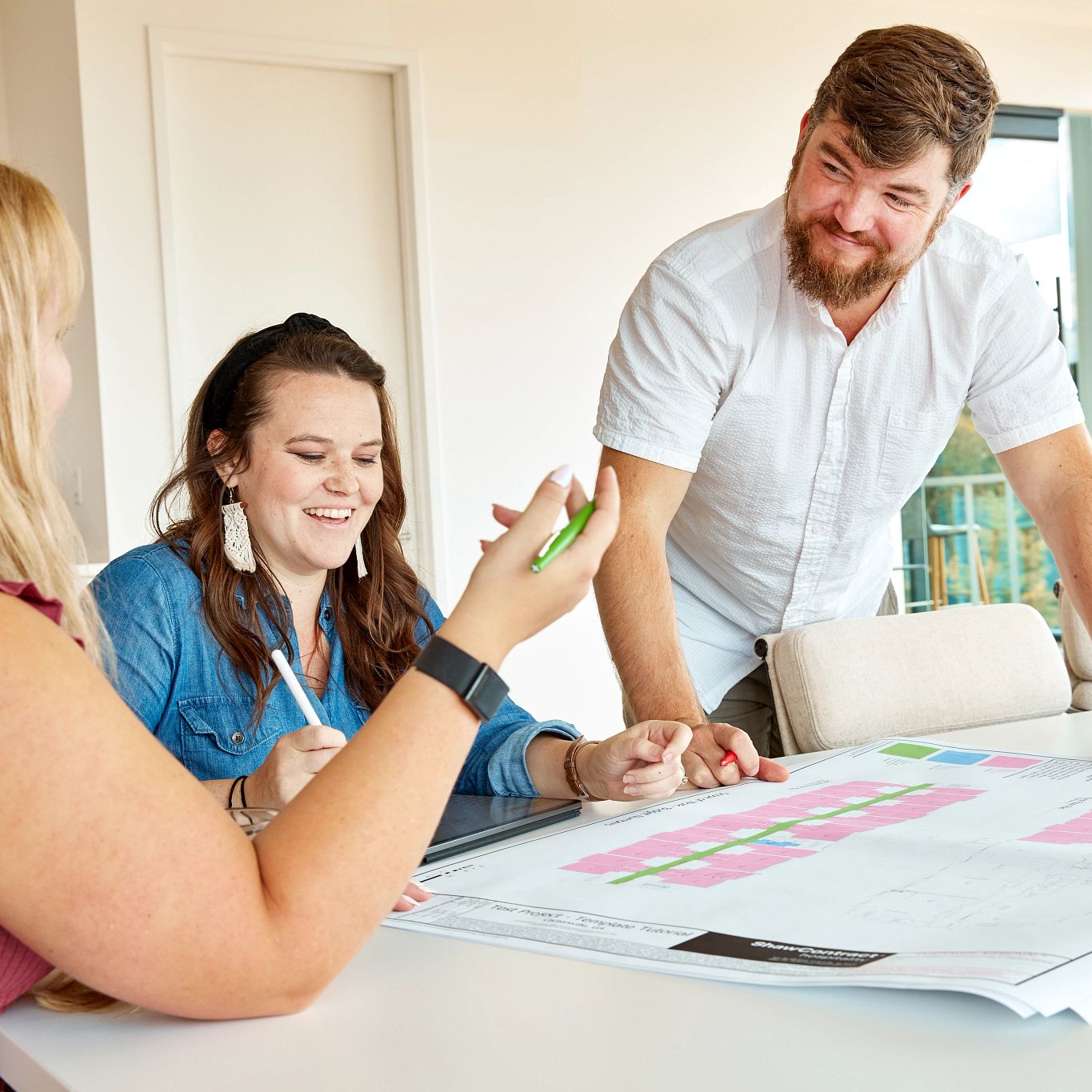 The Custom Design Studio team consists of a dedicated Project Manager, Custom Designer, Estimator and Project Adminstrator all working to make your project come to life. We will help you through the custom design process, making sure you get the best product and design .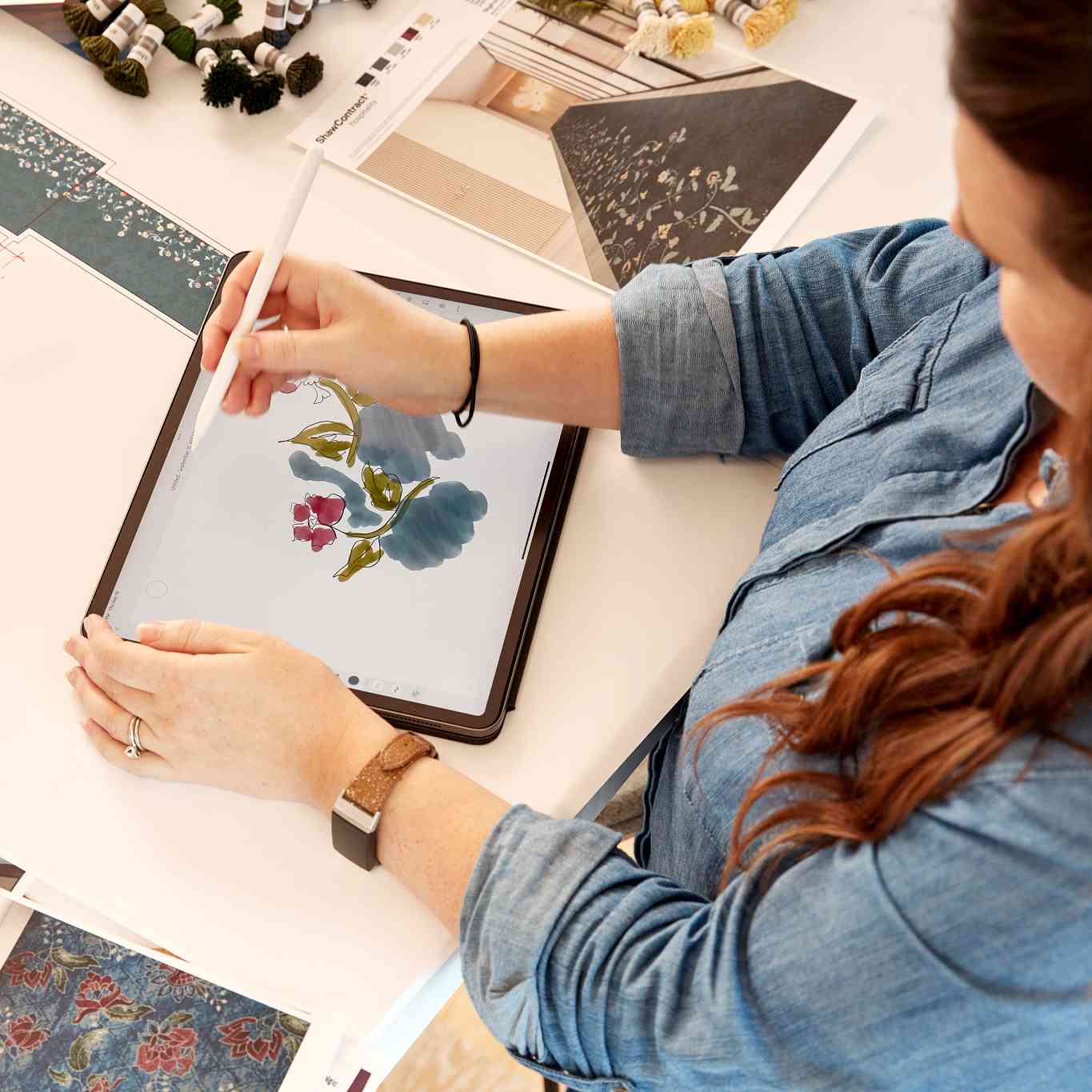 Our custom design team is a highly skilled group of textile designers who can take your vision and translate it into any construction. Whether you have conceptual moodboards or definite ideas for your project, we will work directly with you and our internal teams to achieve the look.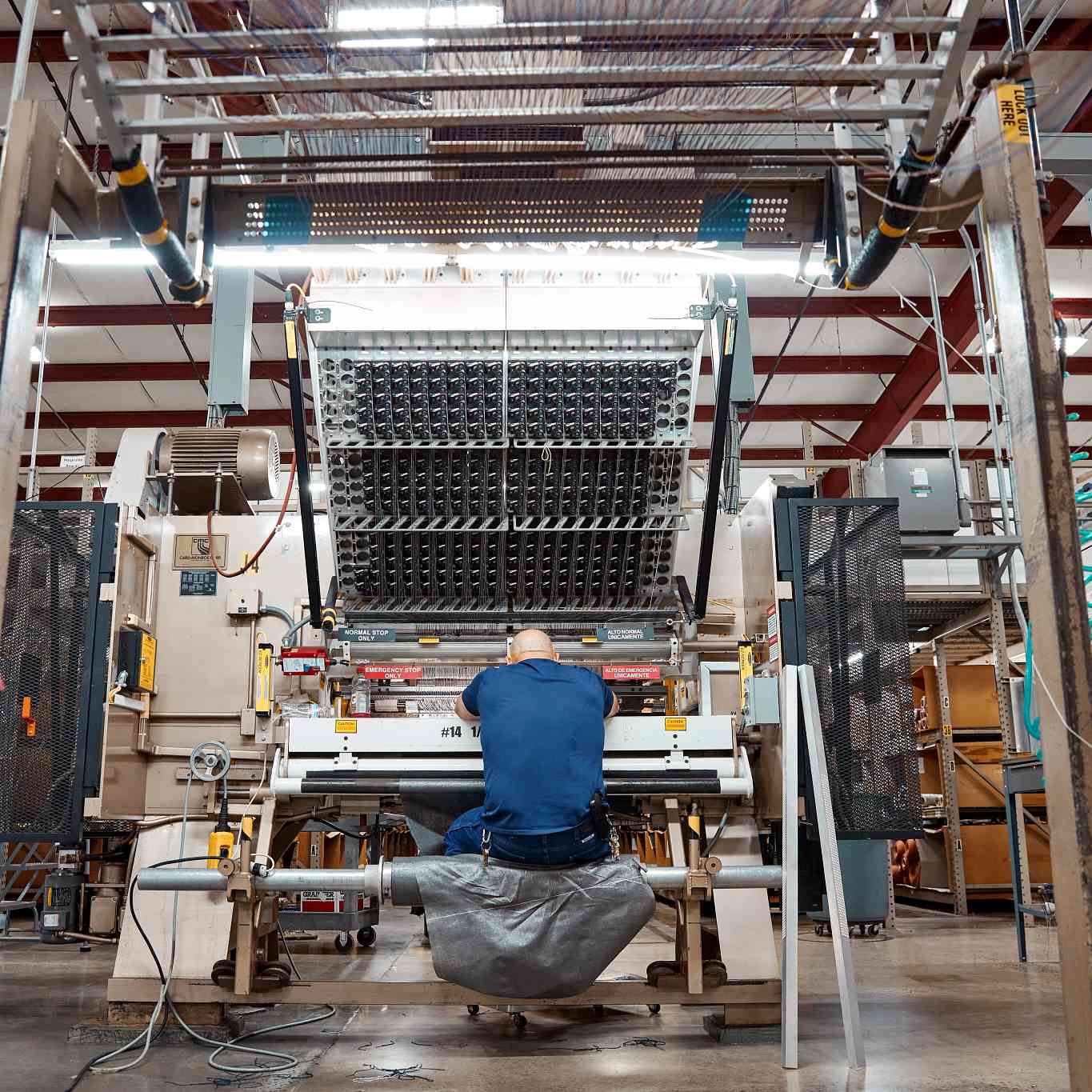 In house yarn, tufted to weight, checked for quality and any possible future issues Backed and shipped.
Interested in beginning your custom project?
Contact your local Account Manager.