Design Trends We Expect to See in 2023 and Beyond
At Shaw Contract, we are optimistic about the power of design to transform people and the planet. Our team of product designers, interior designers, and graphic designers continuously monitor societal and design trends.
This connection to broader macro trends allows our team to better forecast and create products and solutions that will have a positive effect on the occupants of a space. That applies to the workplace, hospitality spaces, education settings, healthcare environments and more. We firmly believe that not only does society influence design, but that design has the power to positively influence society.
Pulling from trends we observed at tradeshows, our Design Awards program, society, and trends reports, we have compiled here a list of top design trends we expect to thrive in 2023 and beyond.
Some trends are more aesthetic, while others will shape the way we interact with each other and care for our planet for years to come.
1. Curves
The use of curves, arcs and arches in design is widespread – from architectural elements such as doorways, to furniture design, motifs and more. While our design team noted this trend on fabrics, office furniture and more at NeoCon 2022, Pinterest included the rise of curves in residential interior design in their 2022 "Pinterest Predicts" report.
This trend also appeared in many of the projects awarded "Best of Region" in our 2022 Shaw Contract Design Awards, including this surreal hotel in Queenstown, New Zealand. In fact, almost 40 percent of our global Best of Region projects included prominent use of curves, arcs or arches in the design or furniture.
2. Biophilic Design
Even more prevalent in our Design Awards entries this year was the use of biophilic design elements. Nearly 46 percent of our global Best of Region projects featured design elements inspired by nature, such as natural wood tones, light-filled rooms, plant walls, and the use of green fabrics or flooring.
While this principle was more evident in our workplace-based Design Awards projects, Pinterest also identified biophilic design as a trend in its Pinterest Predicts home category. We have also seen a shift toward biophilic elements in restaurant design recently, with restaurants featuring plant walls, ceilings and more.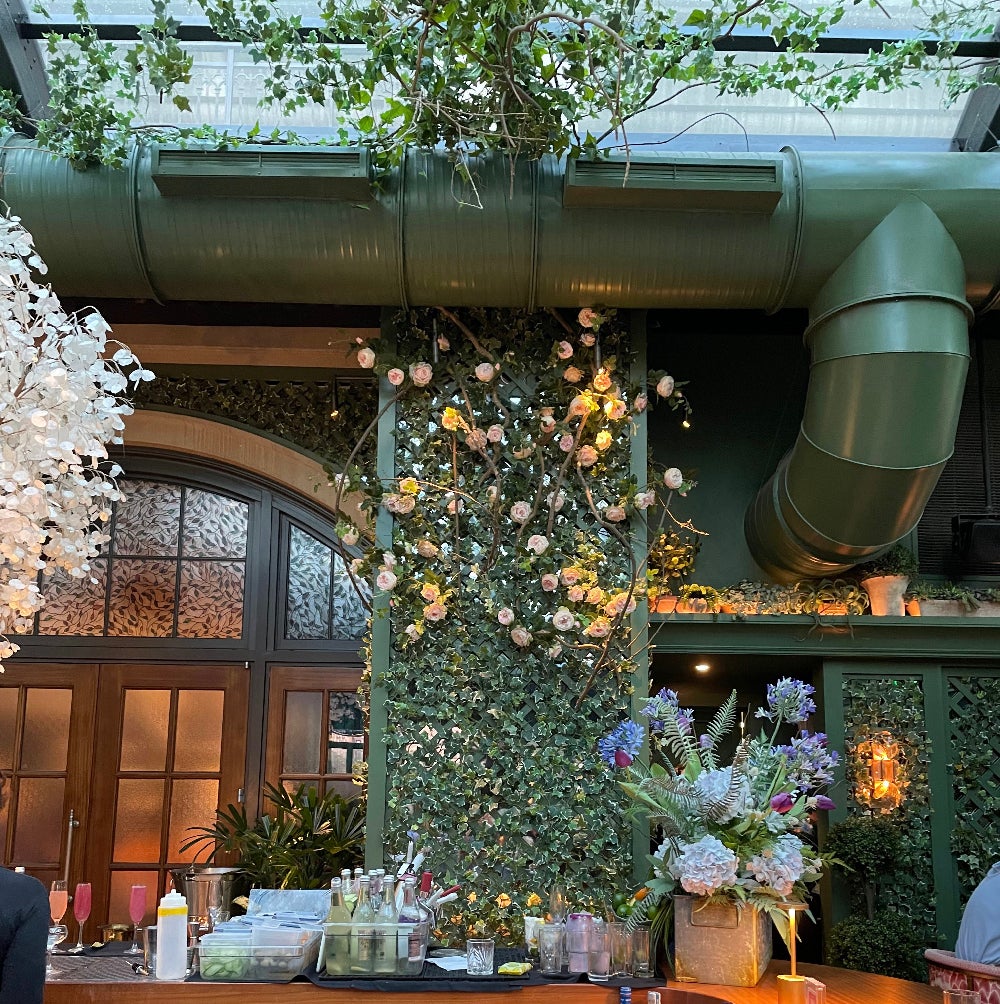 3. What's Old is New Again
Gen Z, and the rest of us, all seem to yearn for yesteryear, underscored by our collective obsession with "Stranger Things," Y2K fashion and more. The nostalgia craze is taking hold in design, as well. During NeoCon, MillerKnoll debuted fabrics inspired by early Knoll fabric swatches, and Steelcase showcased a reinterpreted version of a Frank Lloyd Wright-designed desk.
DesignTex showcased a relaunch of their "Beguiled By The Wild" upholstery collection with the late American artist Charley Harper, which originally launched in 1994. The fabric company updated the collection with 16 new colors and complementing wallcoverings.
Stacy Garcia featured "Neo-Deco," as a trend in her Trend Futures exhibit with i+s at NeoCon this year. Garcia states "Neo-Deco highlights a return to Art Deco with a combination of varying lines, curved shapes, and some sparkle." This trend aligns with our above-referenced "Curves" trend.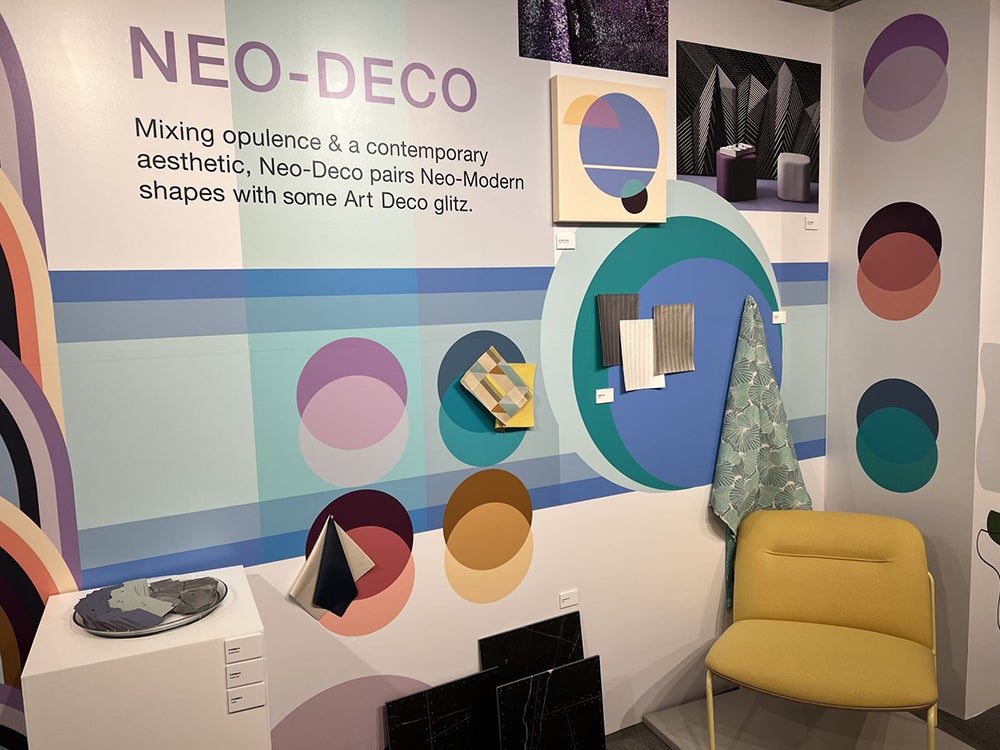 Astek debuted a new collection of wallcoverings inspired by the Art Deco architecture of Miami – called the Astratta Miami collection. The collection's nine patterns feature graphic patterns with semi-circles, circles and straight and curved lines that harken back to the city's heyday.
Our indulgence in nostalgia is widely thought to be brought on by the COVID-19 pandemic and a need for comfort in an uncertain environment. In this vein, our desire to feel the comforts of home has also expanded to commercial spaces. Our collaboration with West Elm pairs residential designs with commercial flooring performance to bring warmth to the workplace. Steelcase and West Elm also partnered on a healthcare collection that infuses comfort into healthcare settings.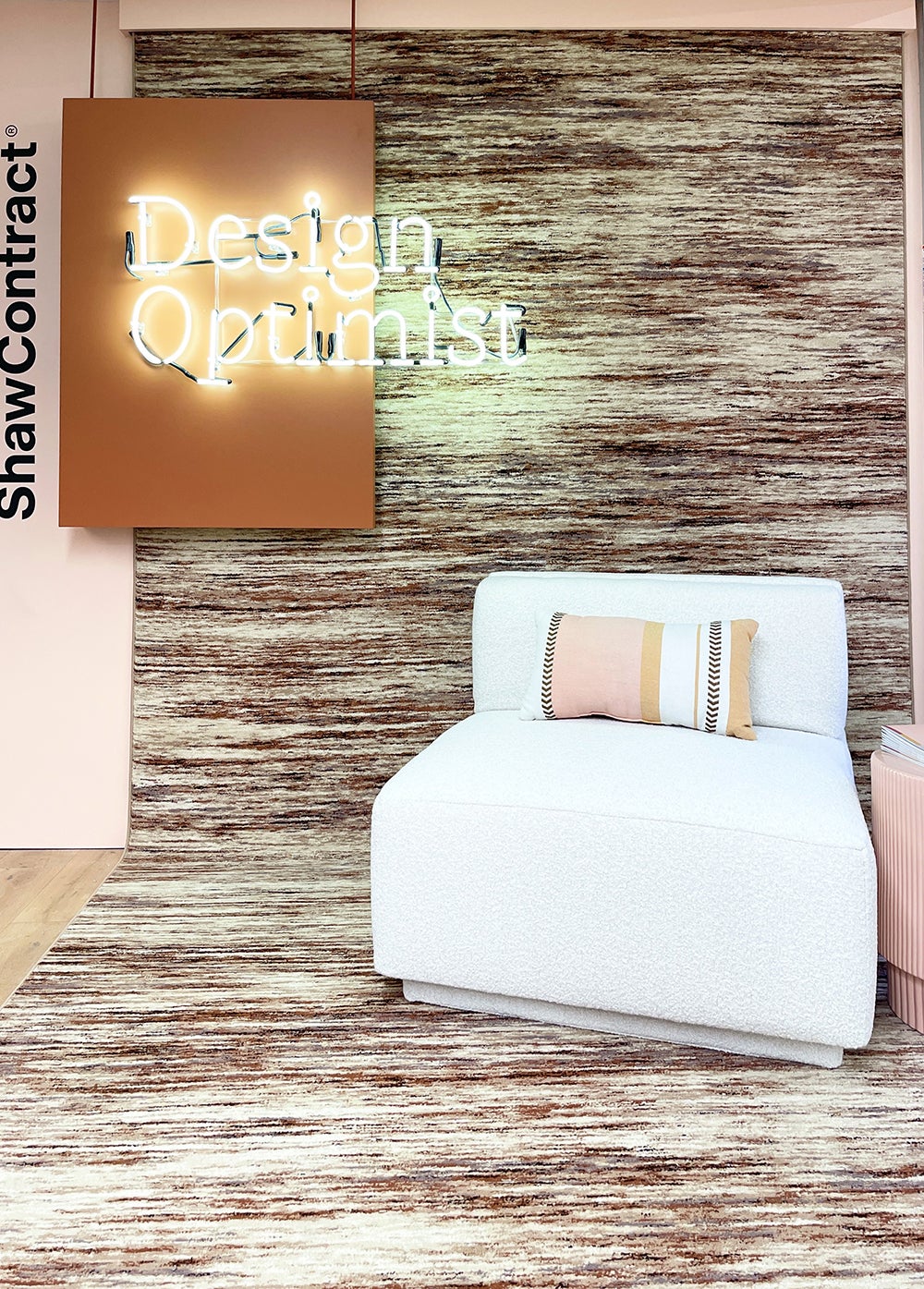 4. Pastels
Also referenced in the Neo-Deco trend identified by Garcia is the use of pastels. Garcia defines the Neo-Deco color palette: "complex jewel tones pair with popped pastels of lilac, periwinkle and champagne, as well as grounded green and gold." Our design team noted the extensive use of pastels in textiles and upholstery at NeoCon 2022. The light hues, particularly shades of purple, were often paired with bright colours, like yellow.
Trend forecast company WGSN notes that "lilac is the perfect pastel to use in digital spaces. A blend of red and blue, it is gender-inclusive and links with ultraviolet lights, which are used to aid meditation."
The firm also observed soft lilacs and lavenders paired with other pastels at Milan Design Week 2022.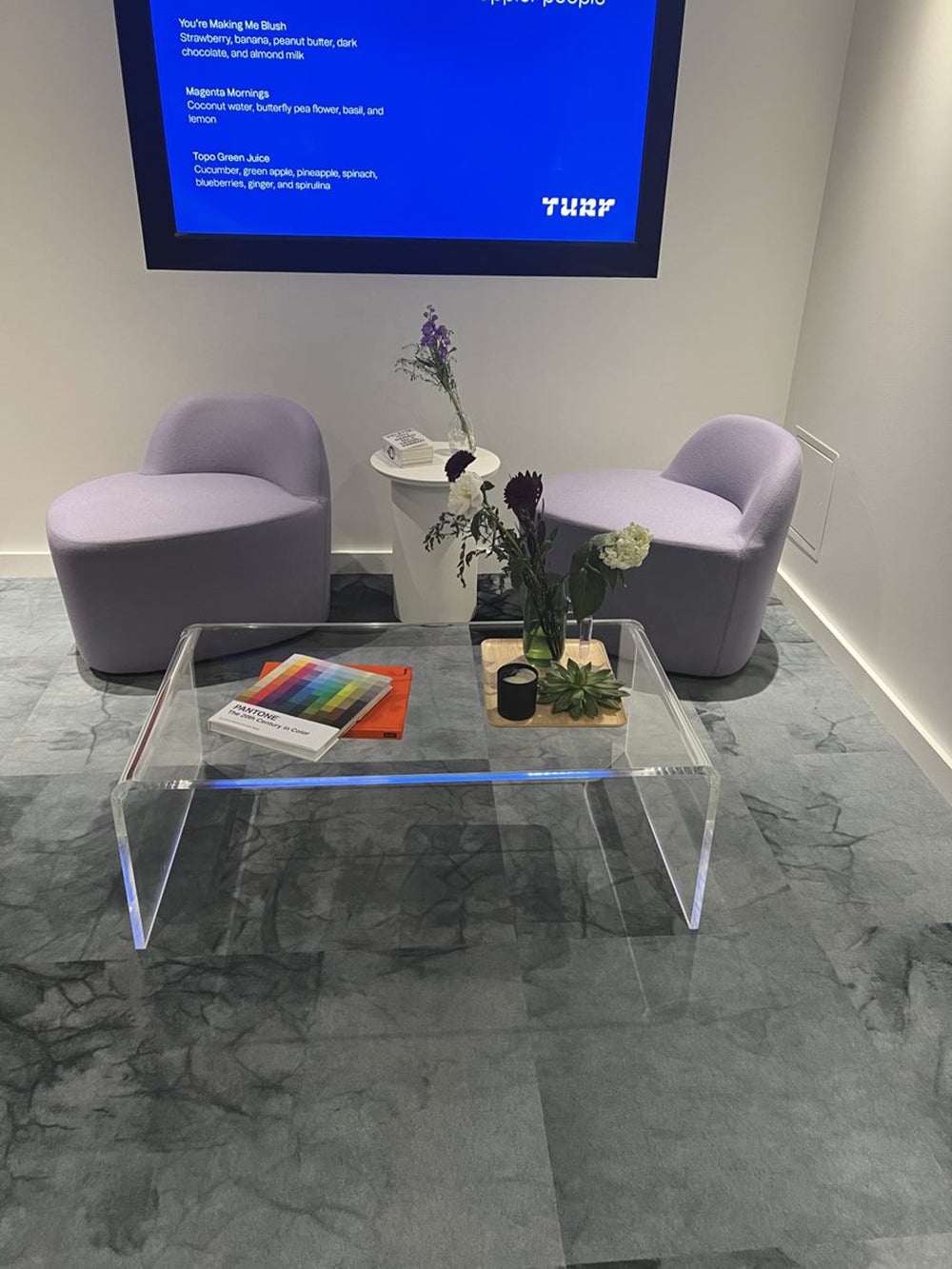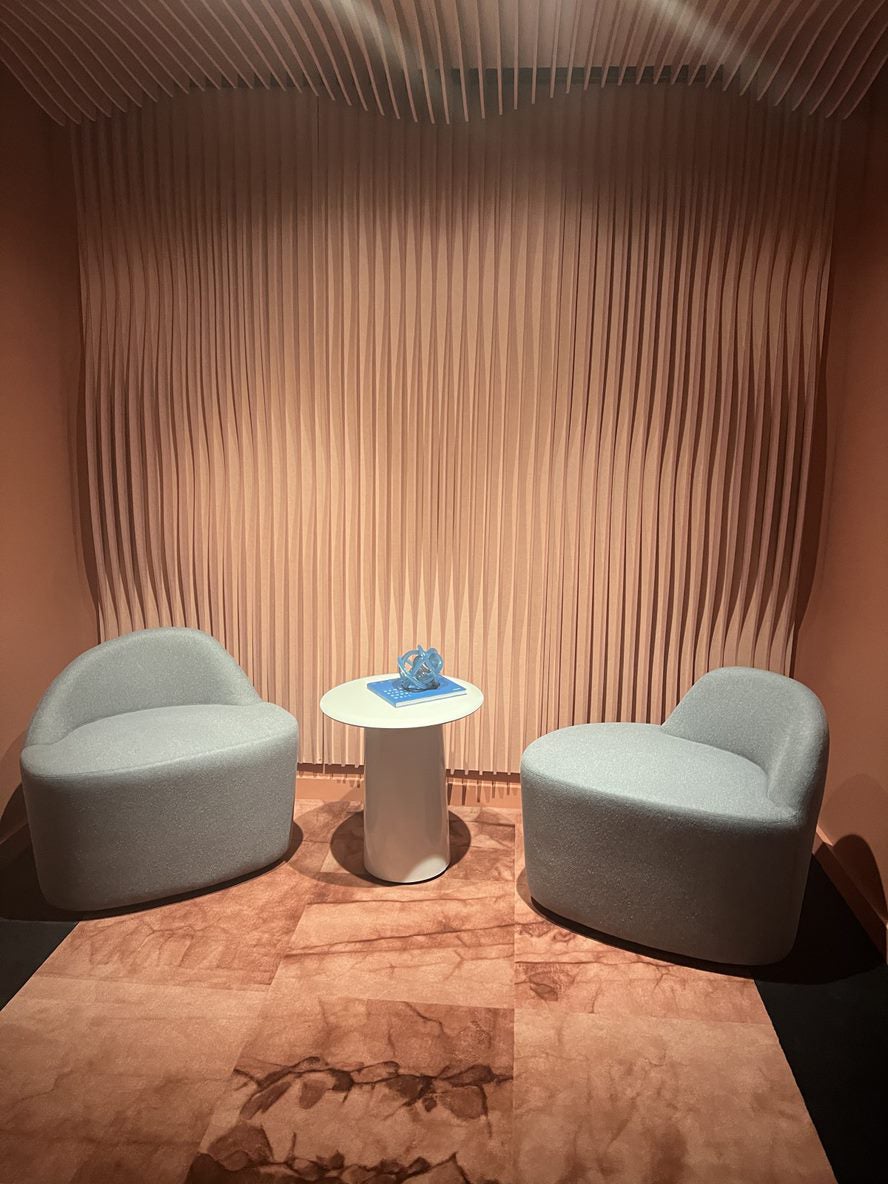 5. Sustainable Design
Sustainable and bio-based materials took center stage at NeoCon this year. Andreu World introduced a chair with a 100% biodegradable and compostable shell and a recycled-PET upholstery. Carnegie won a Best of NeoCon Silver and Sustainability award for Outdoor Fabrics for its bio-based fabric "Xorel."
And, of course, we launched new styles of Innate, our PVC-free and bio-based resilient flooring, which took home a Best of NeoCon Sustainability and Silver award for healthcare flooring.
Manufacturers spotlighted sustainable materials and circularity in products, but designers also brought attention to circular design through collaboration with manufacturers. HOK presented on collaborative efforts with manufacturers that helped them create a framework for measuring the environmental impact of their projects at the Metropolis Sustainability Lab.
And, Heirloom Design touts a design model that "shifts the paradigm from ownership and stewardship," partnering with makers and manufacturers to create furniture that prioritizes natural and upcycled materials and is designed to be passed down through generations – like a family heirloom.
While trends will come and go, we firmly believe that design can create a better, fairer future for all – including implementing design elements that promote inclusivity and materials that reduce the carbon footprint of buildings.