How Do We Use Less Plastic?
On this day and all days, we're making an effort to consume less and produce less waste. One of the best ways we can do that is to use less plastic - a cause that we're actively tackling through product development.
Our sustainability director, Kellie Ballew, sat down with us to show us a few tips and tricks for how to use less plastic in our every day.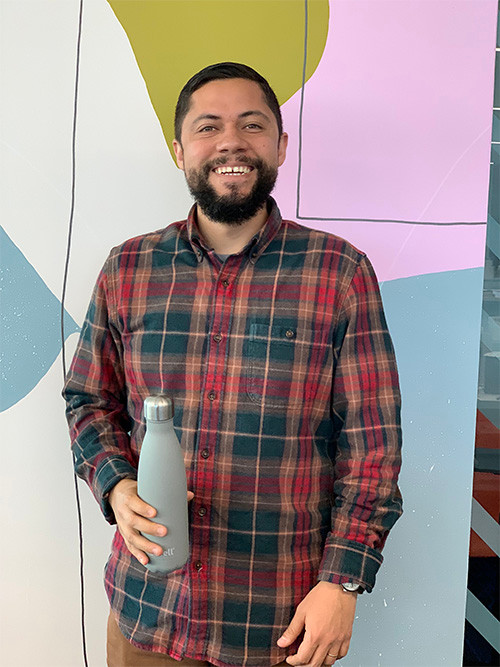 1: Invest In A Reusable Water Bottle
The obvious #1 on the list is to use a reusable water bottle versus single-use water bottles. If you have concerns about the safety of tap water, spring for a bit nicer reusable water bottle with an integrated filter. Brands like LifeStraw and Brita have great products at reasonable prices that, over the long haul, can allow you to lessen your plastics consumption.
Our graphic designer, Amaury, is pictured here with his favourite reusable water bottle.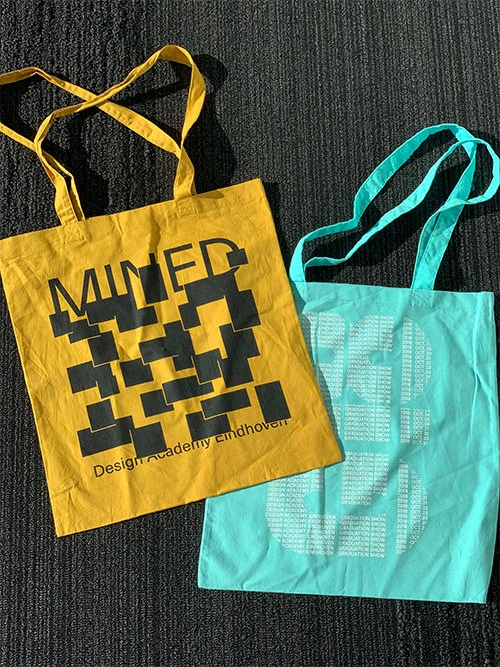 2: Grab A Reusable Tote Bag
Take reusable bags with you to the grocery store. Many states in the US and countries all over the world have banned plastic shopping bags due to their proliferation in our environment and ecosystem. Reusable polyester (PET) shopping bags can be manufactured from waste soda & water bottles and can provide nearly unlimited utility. Completely avoid the thin LDPE shopping bags in all of your shopping excursions.
Another way to avoid plastic bag waste is when we select produce. Carry one additional reusable bag to keep your produce safe, then have the cashier weigh and return the produce to your bag. This is an easy way to avoid those clear produce bags altogether. We love these colourful totes from Dutch Design Week.
3: Watch The Packaging.
Purchase products that do not have excessive plastic packaging. Single-use packaging waste is a major contributor to contaminating our ocean with plastic. Making intentional purchasing decisions to avoid this material can help mitigate the problem from growing larger.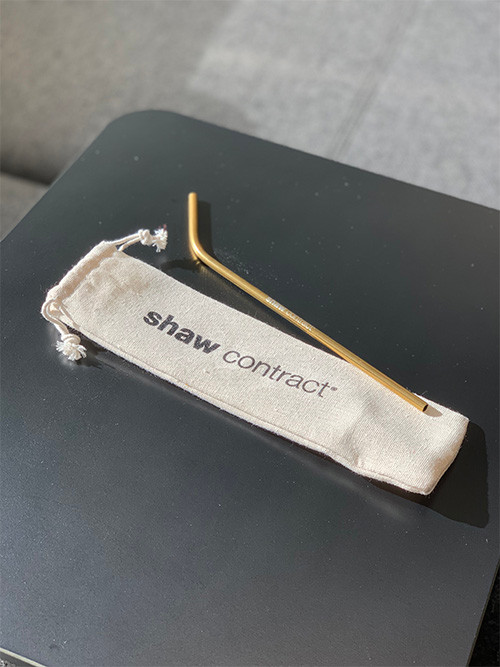 4: Keep A Reusable Straw Handy.
Say no to plastic straws for your beverages. Use metal, paper, or none at all.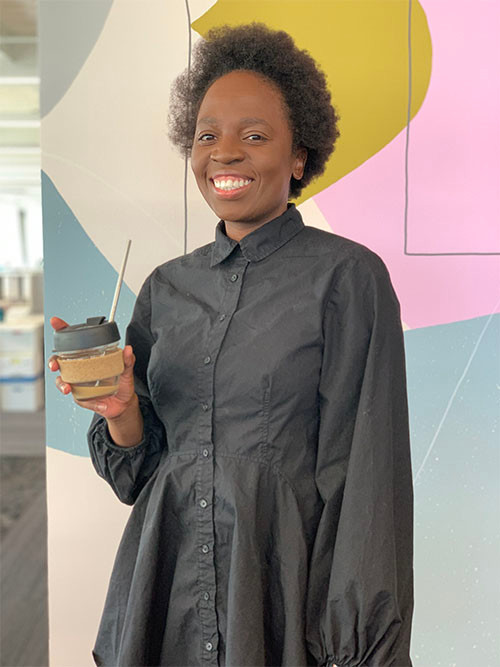 5: Mind The Cutlery.
Keep a stash of reusable, washable glass containers, foodware and metal cutlery in your desk drawer at the office to avoid the temptation of disposable products in the lunchroom, breakroom, or canteen. Take it a step further and encourage your office to stock reusable foodware and cutlery if you don't have access to this.
Our graphic designer, Aswani, keeps this mug and a reusable straw at her desk to sip sustainably.